France is perhaps one of the most well-known countries when it comes to cuisine. Michelin stars have been invented in France, while making a map recommending the best restaurants. Most famous cooks will, at some point, learn about and fall in love with French gastronomy.
Today we are talking about real food that even the most popular class in the country can eat. Those dishes that are affordable and consumed by most are what make the cuisine of France special.
Here is a list of these dishes:
1. Foie Gras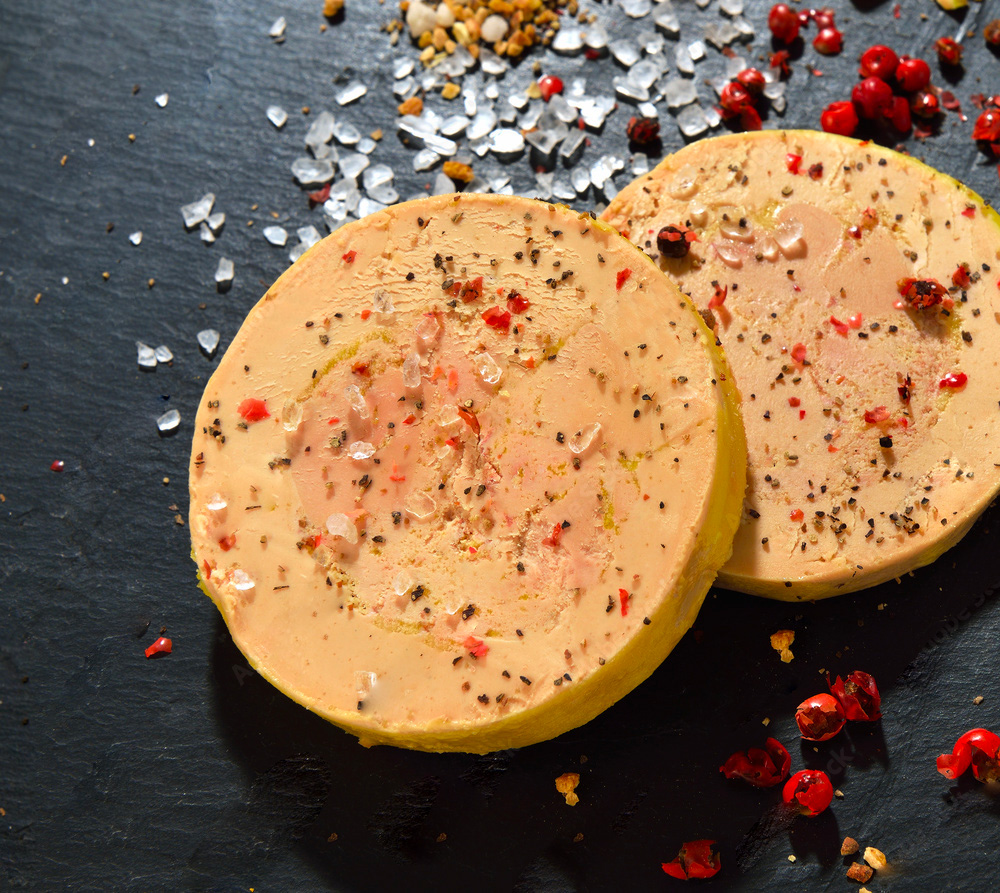 Foie gras is probably one of the most recognizable luxury foods after caviar. Its fabrication process is quite controversial since they have to force-feed geese or ducks.
But foie gras, when well chosen, is absolutely divine. French people eat it, especially during the end-of-year holidays.
2. Snails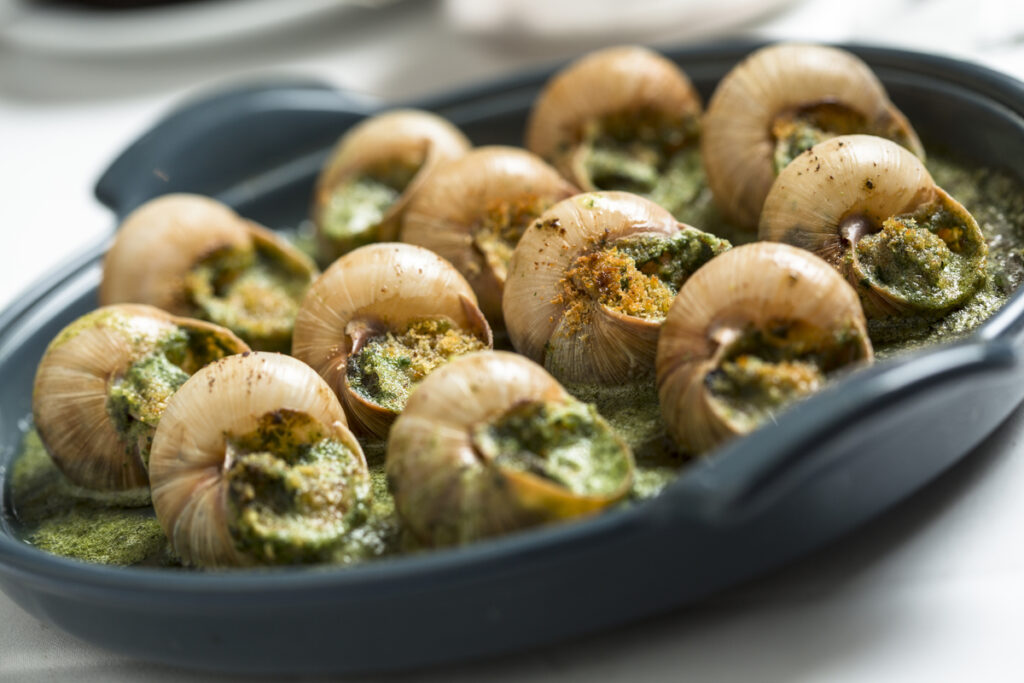 Snails are definitely the food that most people are not ready to eat. We are not talking about sea snails, but real snails.
The French cook this speciality with some snail butter, meaning garlic, parsley, salt, pepper, and of course butter.
3. Crêpes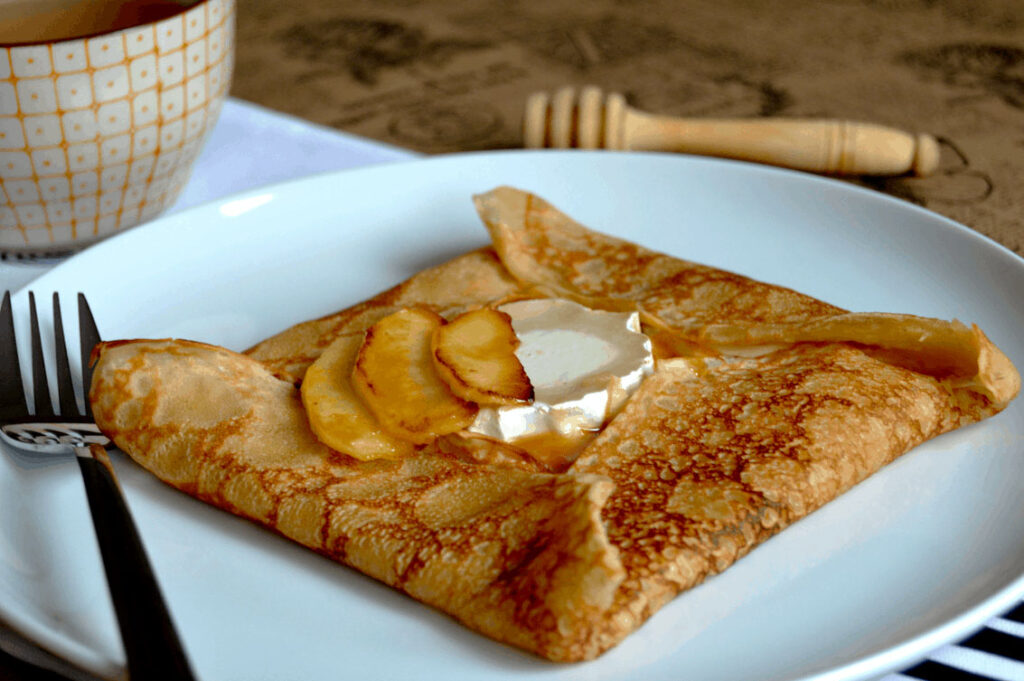 Crêpe is definitely famous all over the world, but the French use crepe not just as a dessert but as a salty dish as well. Brittany, or Bretagne, is the birthplace of these types of crepes.
In France, you can try Sarrasin crêpes, and you can even find some huge, salty crêpes in Paris, full of meat and almost filled like a burrito.
4. Steak Tartare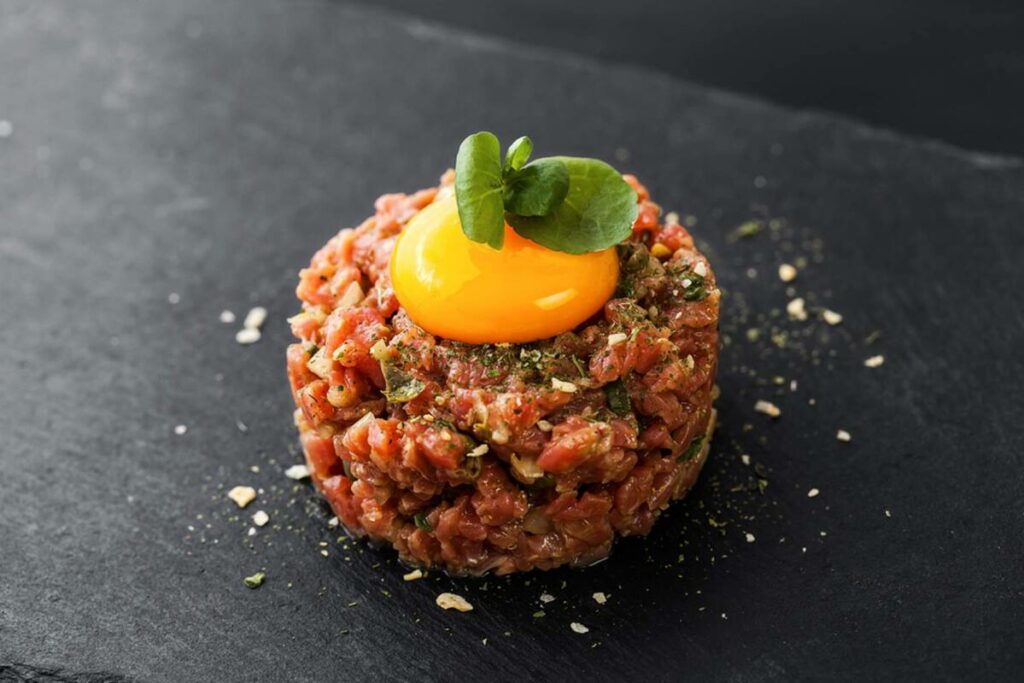 Tartare steaks are another controversial food, especially in Asia, since they're basically raw mixed beef patties mixed with ingredients.
In Asia, you would never eat raw meat unless you wanted to spend your day in the bathroom. Here in France, raw meat is safe, and it's one of the favorite dishes of meat lovers.
5. Andouillettes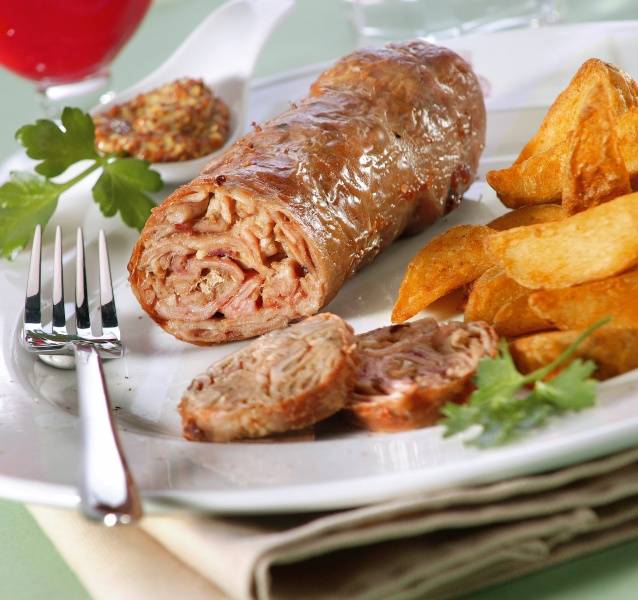 Andouillette is a dish originating from the city of Troyes. It's a sausage made of intestines and stomach; its perfume is quite strong, but for those who enjoy that kind of taste, it's fabulous.
Vietnamese actually love to fry chicken intestines, but this time it's pork mainly, and the saucisse is also cooked until it's a bit crispy.
6. Raclette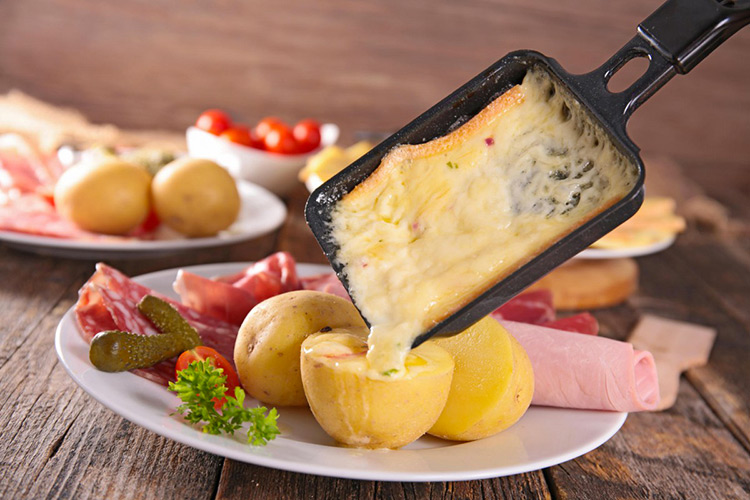 Raclette is a mountain dish consumed especially in the winter. It's basically mixing melted cheese with all sorts of cold cut meats.
Raclette requires a specific machine, and it's quite rich in fat, to be fair. But it's definitely something you should try and eat during the winter or while skiing.
7. Boeuf Bourguignon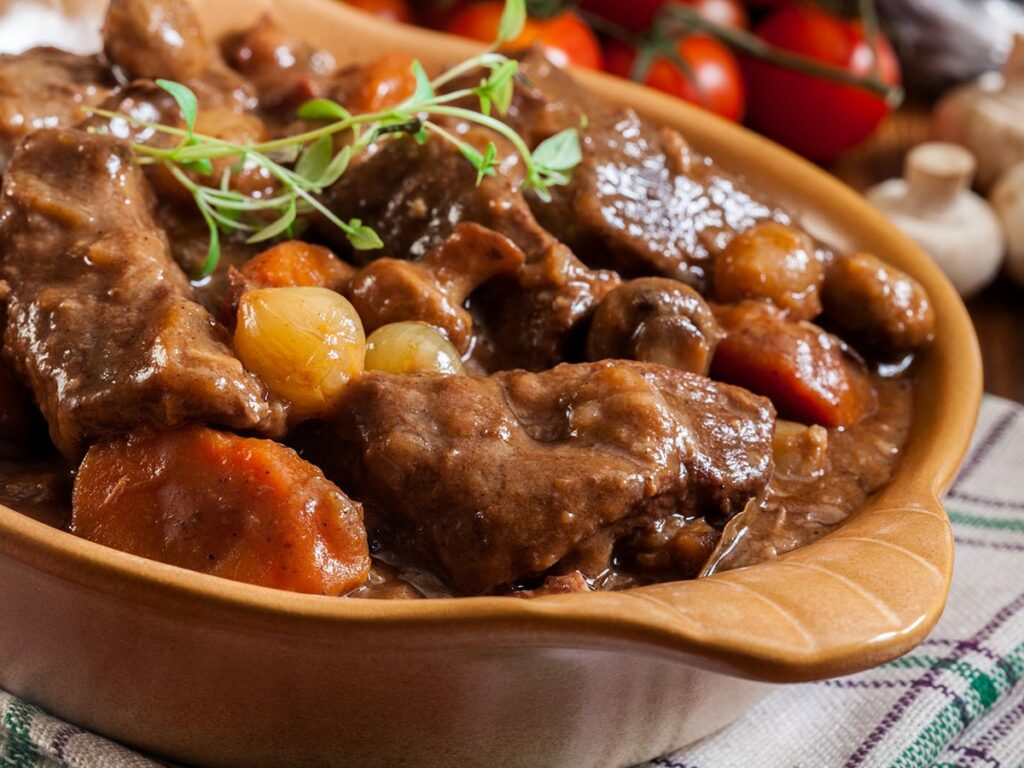 Boeuf bourguignon is the equivalent, perhaps even the originator, of Banh Mi Sot Vang. It's basically tender beef cooked in red wine with carrots and potatoes.
This dish is delicious and is also best enjoyed in cold weather. You can add some lardons and mushrooms to the recipe, and if you have a casserole, you won't have to cook the meat for hours.
8. Pot au feu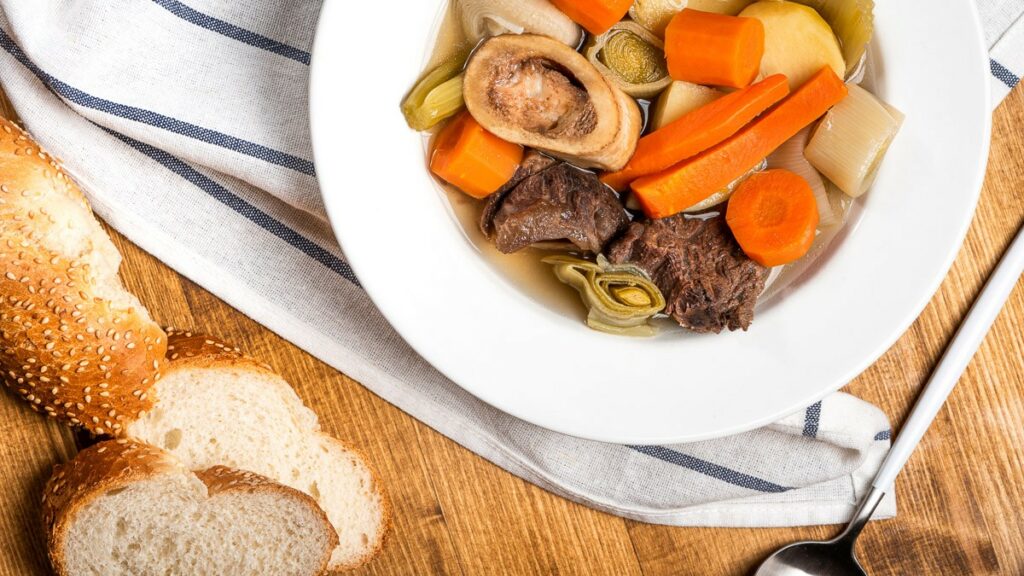 In the same tradition as bourguignon, pot au feu is also a dish with beef cooked in a casserole, but the emphasis is put on veggies.
Pot au feu is basically the kind of food you eat when you are sick, since the broth of the beef and veggies will give you a boost in immunity.
9. Magret de canard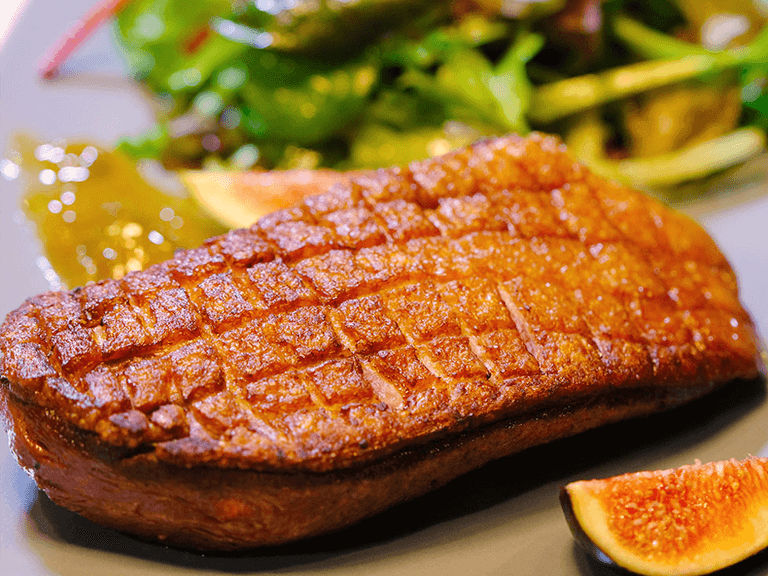 Magret de canard in France, or duck breast, is something quite hard to find in other countries, and the ones in France are often quite big since they use some for making foie gras.
Magret de canard used to be a cheap way to eat delicious meat, but with inflation, it became more expensive. Around 7 to 12 euros a piece to cook at home This meat is simply my favorite when well cooked. The meat, which is technically poultry, is cripsy, tasty, and fatty at the same time. Much closer to red meat in taste.
10. Quiche Lorraine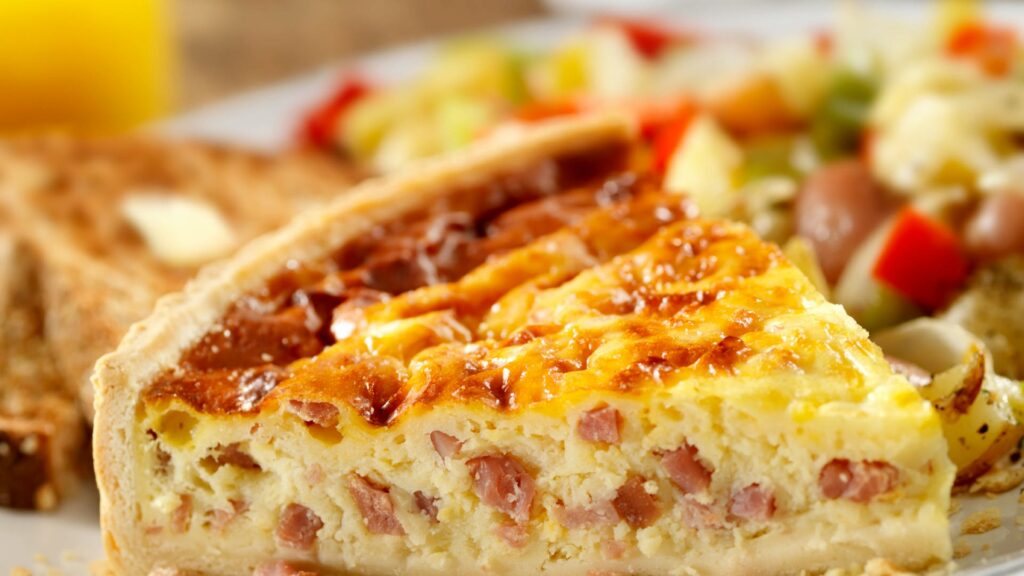 Quiche Lorraine is basically where pastry meets regular cuisine. It's basically a sort of pie with lardons, eggs, butter, and cream.
It's quite salty but tastes very delicious overall. You can generally find some in a regular bakery if you don't want the hassle of preparing one.