Gogi or Gogi House is a famous Korean Style Barbecue restaurant chain. Oddly enough I've experienced Korean before I was in my 30's, the only time I tried was in a Barbecue inside a US campus and it was food to go, so the first time I've really tried was actually Gogi.
I've always heard echoes about how great Korean Barbecue is so I was very excited about trying it for the first time. It's fair to say I was impressed by this style of barbecue that was completely foreign to me.
The locations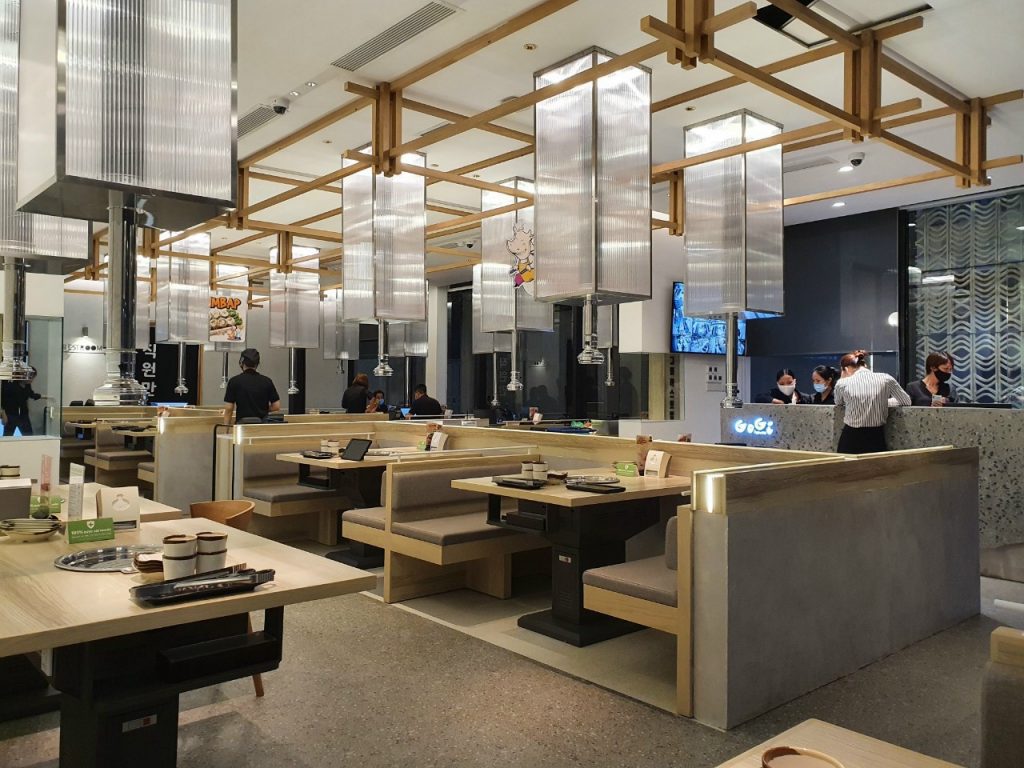 The first time I've tried Gogi was in Aeon Mall long bien, where the setup is pretty standard but still good enough for the experience.
The second time was in Hoan Kiem not too far from the Church, in a hidden but huge place with at least 40 tables, very impressive place.
Gogi restaurants have a Korean type of decoration, very clean simple and neat. The tables are usually made for 4 peoples.
Gogi have tons of location across Asia, it's for sure one of the most famous chain when it comes to Barbecue.
The menu
Gogi is basically a buffet for barbecued meat but as always you can find some starting price for regular menus to very expensive ones with waygu meat.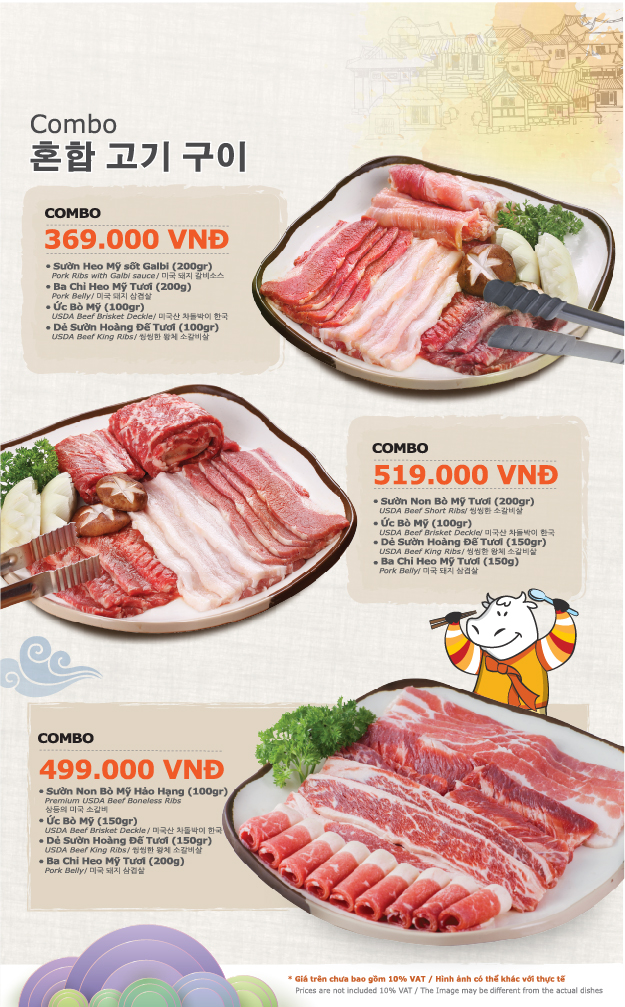 Concerning the buffet you have different formulas starting at 229,000 to 399,000 vnd depending on the time and including more or less premium meat.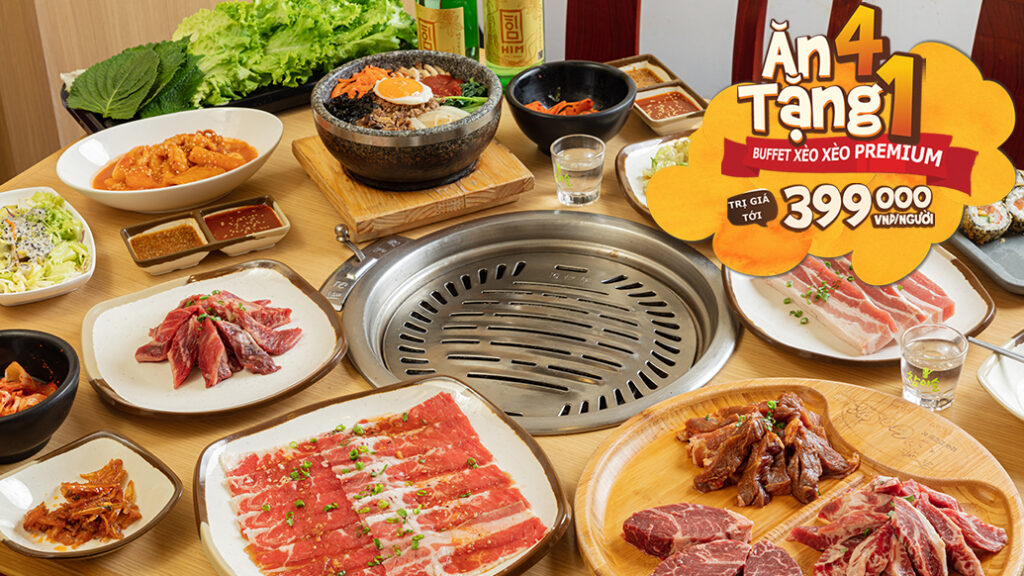 One thing interesting in Gogi is that the menu is available in a tablette for you to order. There are a lot of different kind of meat but also some interesting side dish, like bacon salads, fruit salads, lau and other Korean specialities.
These salads are honestly pretty good quality, with tones of sauce and fresh product. I would definitely recommend you to try one. Perhaps it's their strategy to steer you out of the meat.
You'll also have basics offering when it comes to drinks and desserts, nothing special here really.
The experience
Gogi House is part of the Golden Gate Group which own most of the restaurant chains present in Aeon Mall and sometimes outside. Gogi is perhaps their best chain restaurant or at least the most famous one in Vietnam I believe.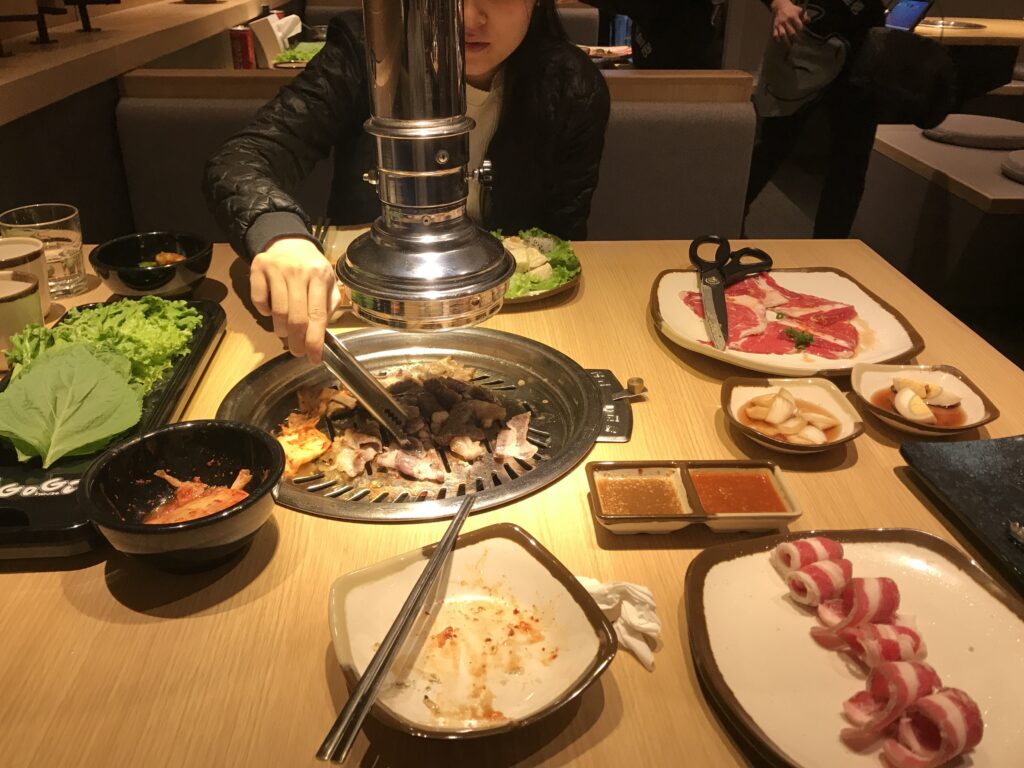 The service in Gogi is running well, as opposed to newer franchise like iSushi, waiters knows perfectly how to do the service and how to bring the food. The customer is also accustomed to ordering from the iPad.
Note that it's rare that orders are perfectly deliver in one shot. It usually takes a few try to get all the order at least once, since it's a pretty complex logistic.
The service is overall great, there are waitress coming out to clean and replace the grill every time it has too much burn grease or matter on it.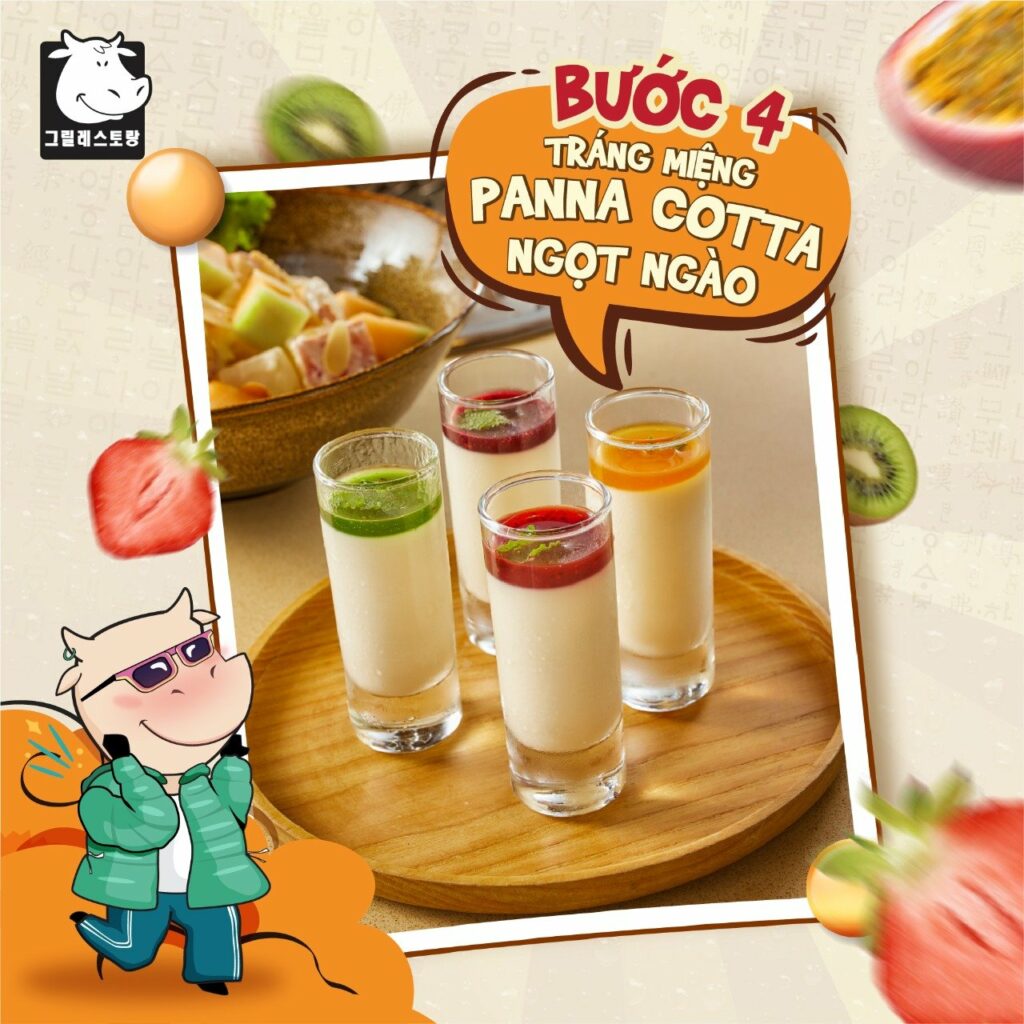 The tables are equipped with an aspiration system, so the smoke ruin your experience nor your odor.
The food is fresh and taste great, overall the quality of the meat and food in general is very good, it's not the best piece of meat you'll ever have but it's up there for a chain.
Note that the Korean use metal chops stick which are definitely not the most easy to handle.
Verdict
8.4 out of 10
Gogi is for us the most interesting restaurant chain out of the Golden Gate group. We already loved to eat barbecued meat and Gogi checks all the boxes when it comes to Korean Barbecue.
Every ingredient in Gogi is fresh and coming from a good quality source. For everyone lusting after meat, I can assure you, you'll be satisfied. For me the quality is better than places like Gyu Kaku.
The diversity of the meat is large enough for you to be full before finishing a second round and you'll probably end up ordering your favorite piece of meat anyway.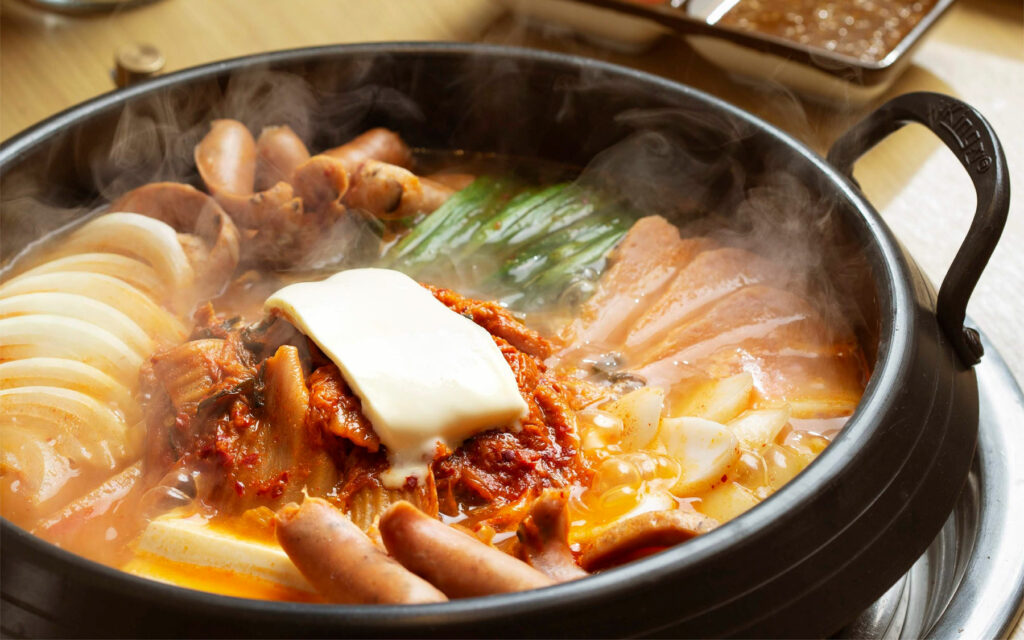 Gogi is a good place for people who knows exactly what they want to eat Korean Barbecue. As when it comes to Hotpot, we unfortunately never had the chance to try it, but we doubt Hotpot is their main focus.
Informations
Gogi House
Aeon mall Address : Lô T312-3, tầng 3 TTTM Aeon Mall Long Biên, 27 Đ. Cổ Linh, Long Biên, Hà Nội 10000
Phone : 024 7300 7334
Hoan Kiem Address near the church : 32 P. Quán Sứ, Hàng Bông, Hoàn Kiếm, Hà Nội 100000
Phone : 024 7300 0880
Website : https://gogi.com.vn
Facebook : https://www.facebook.com/GoGiHouse.QuanThitNuongHanQuoc/