We've finally started our journey, traveling inside France. Our first stop was a small city in Normandie on the coast of the North Sea called Etretat.
This city is well known for having some of the most beautiful cliffs in the country that you can admire and walk around.
The location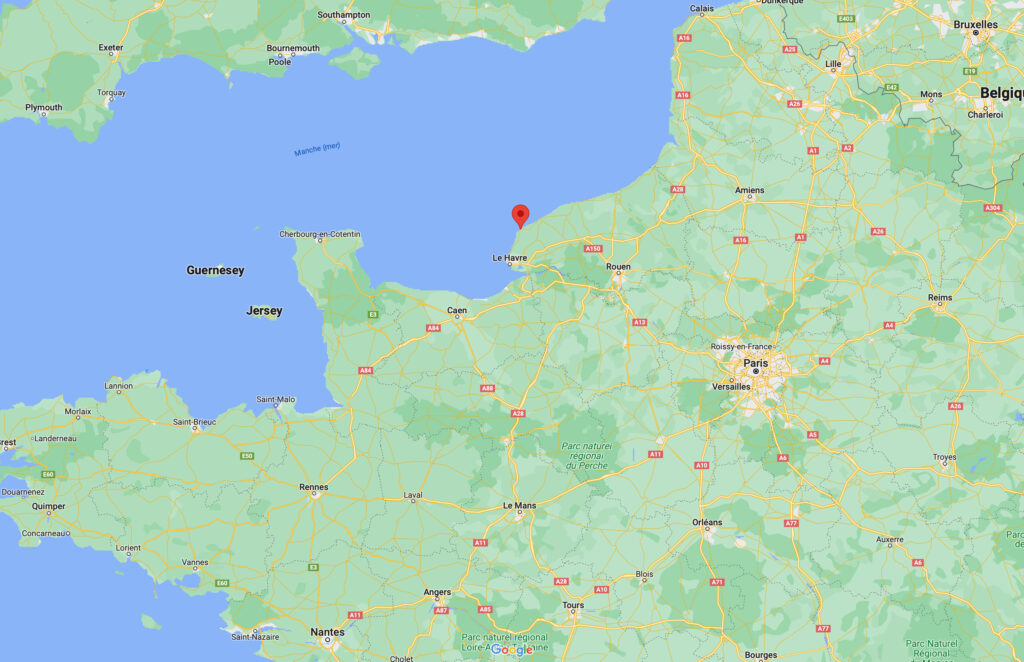 Etretat is located in Normandie, in the very north of France, between two cities named Fécamp and Le Havre.
From where we live, it's probably a two-hour and a half drive if you don't stop, but it's more likely to be a three-hour drive.
We decided to leave around 5 a.m. to arrive around 9:30 a.m. As soon as we arrived, we didn't have any particular issue parking our car. The parking actually touched the beach, which was very practical.
After 10 am, most people were definitely having trouble finding a good parking spot.
The experience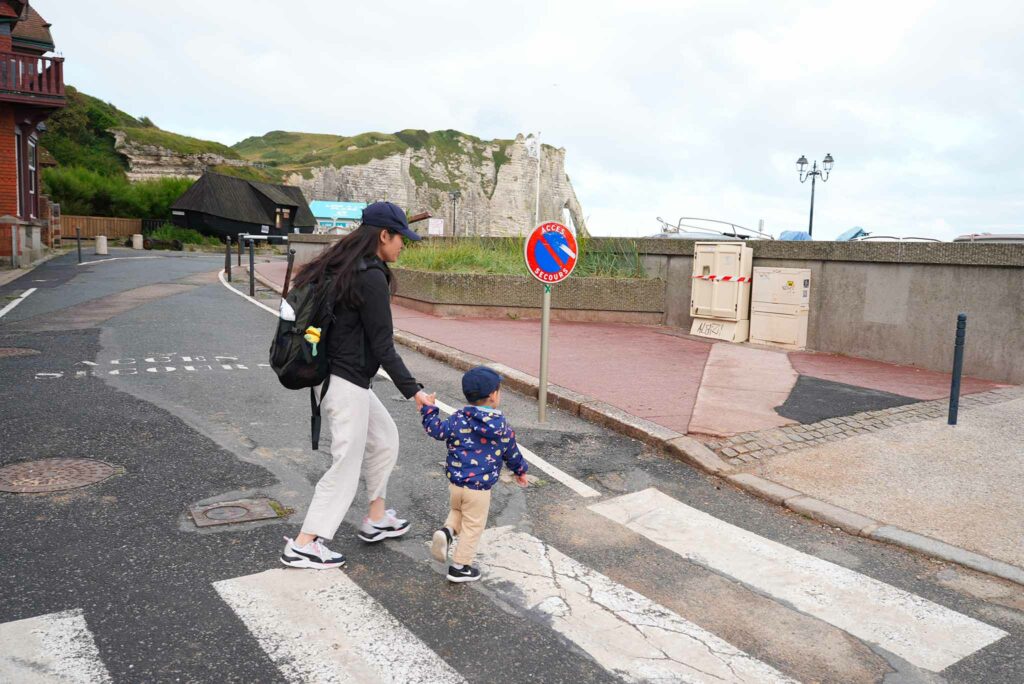 The first thing I would say is that this beach, although you can swim and have an enjoyable experience, is first and foremost a beach to trek around and admire its beauty.
The beach doesn't have sand, but actually what we call Galet in France and Pebble in English. It makes walking on the beach a bit hard and not that comfortable to lay on unless you have some mattresses.
The good thing about it is that it's so much cleaner. You don't need to carry with you tons of sand when you come back.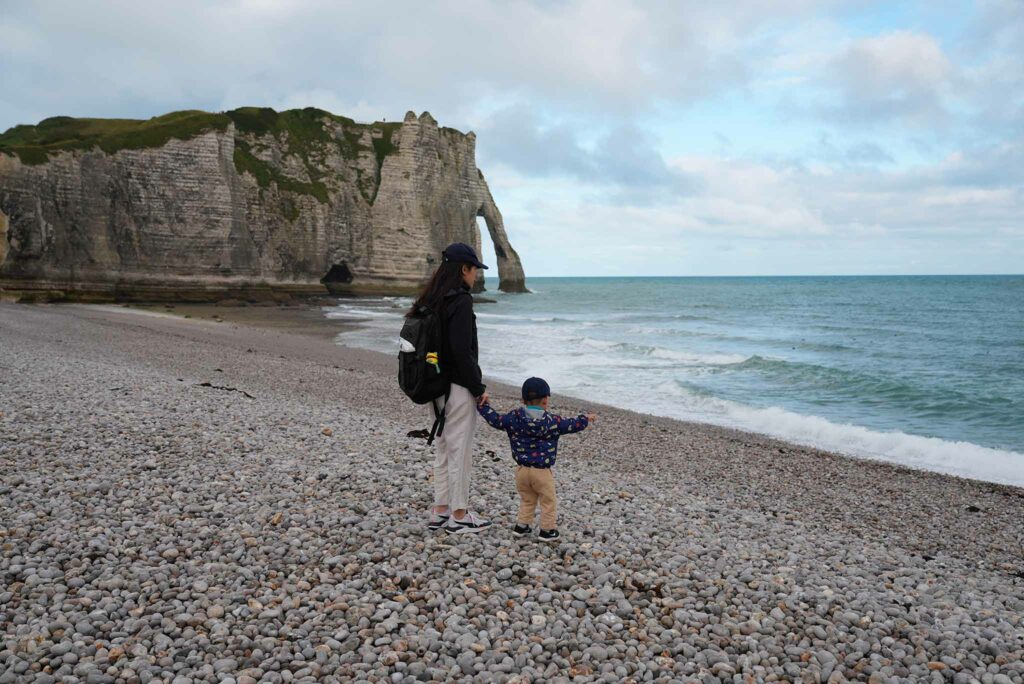 In the morning, it was just a tad cold, and there were some clouds around, but after just an hour, it started to be very warm. The weather in the sea can change abruptly, so it's hard to bring the right clothes.
The cliffs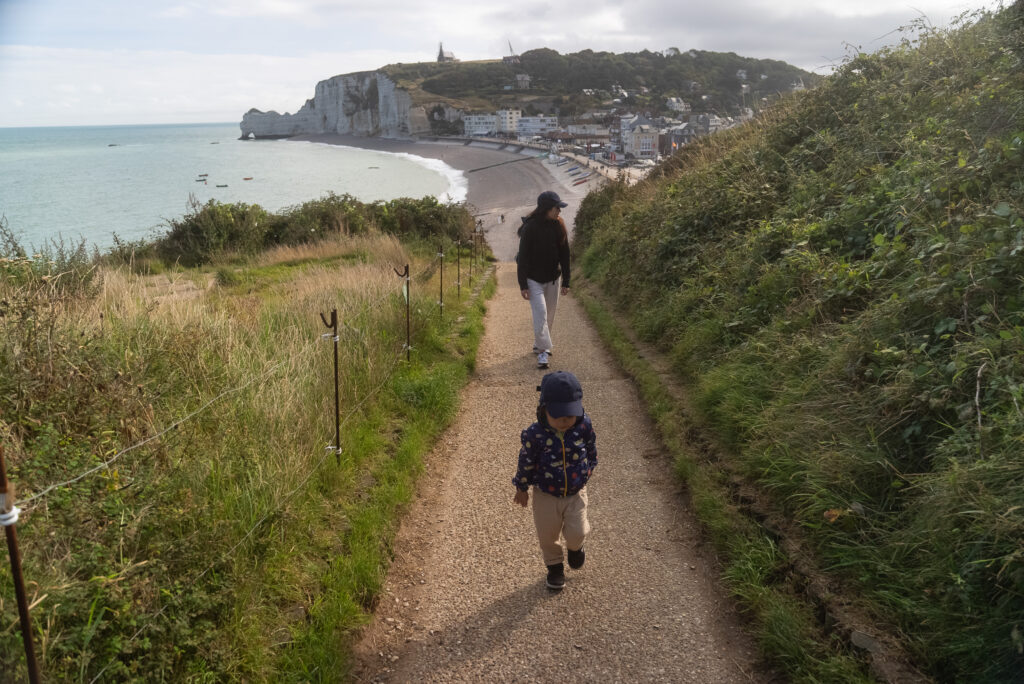 I think the main activity in this area is to trek uphill to see the view from the top of the cliffs. Our two-year-old son really loved that activity and was able to do it by himself most of the time.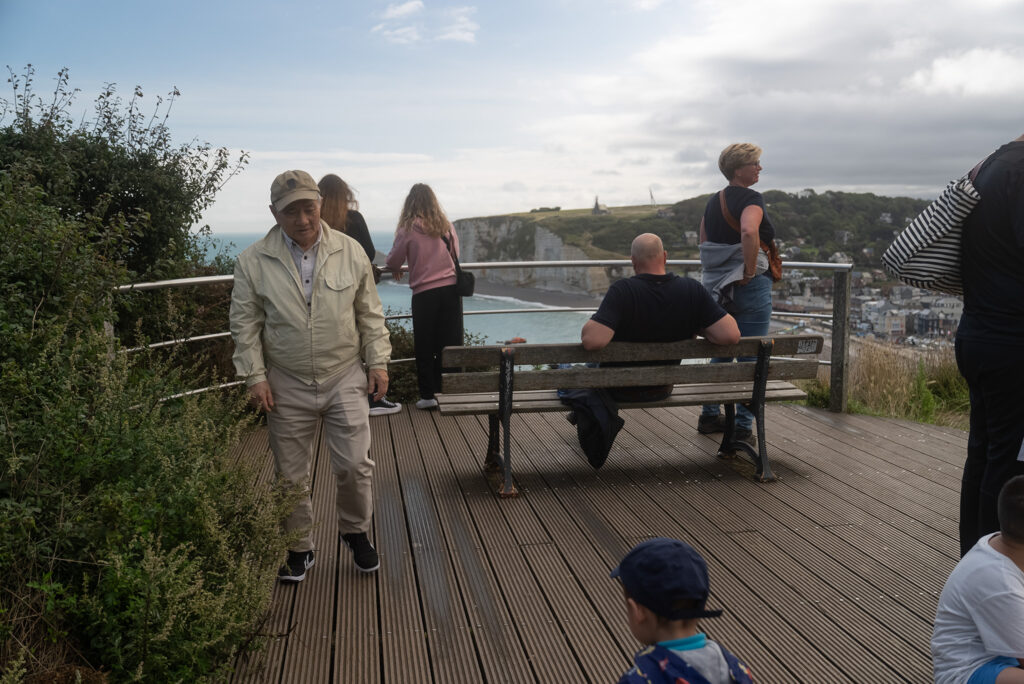 There are also some spots where you can take a break and enjoy the view in relatively good safety. If you have an active kid like us, it's better to check on them very well, because some people tend to fall off cliffs once in a while.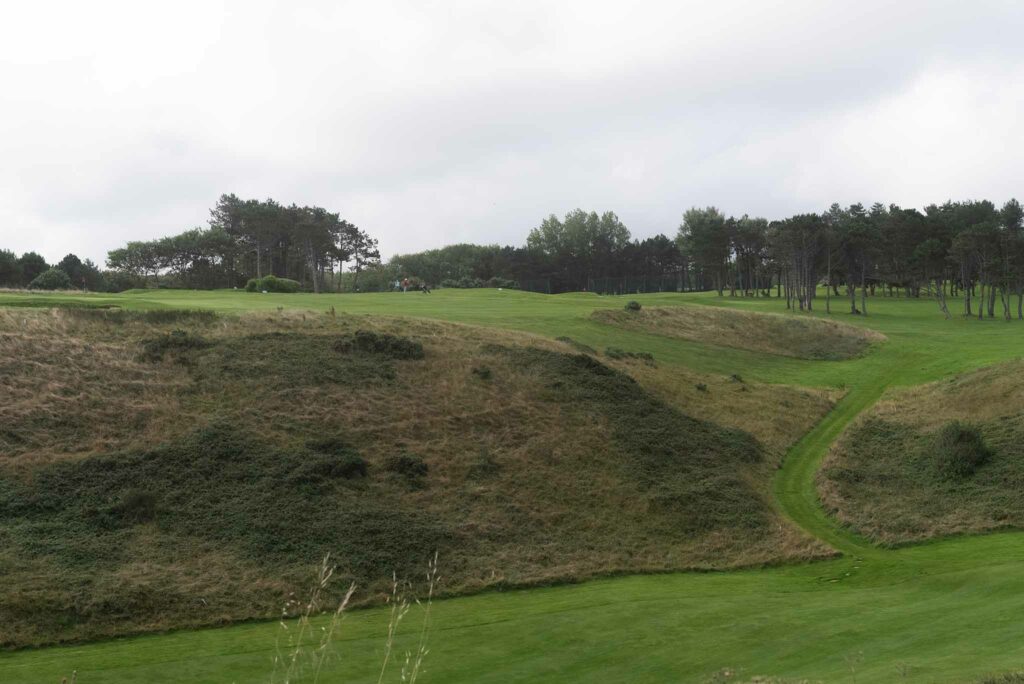 There's even a Golf course near the path to trek which looks quite interesting actually. I hope to try it one day. The slopes are quite interesting.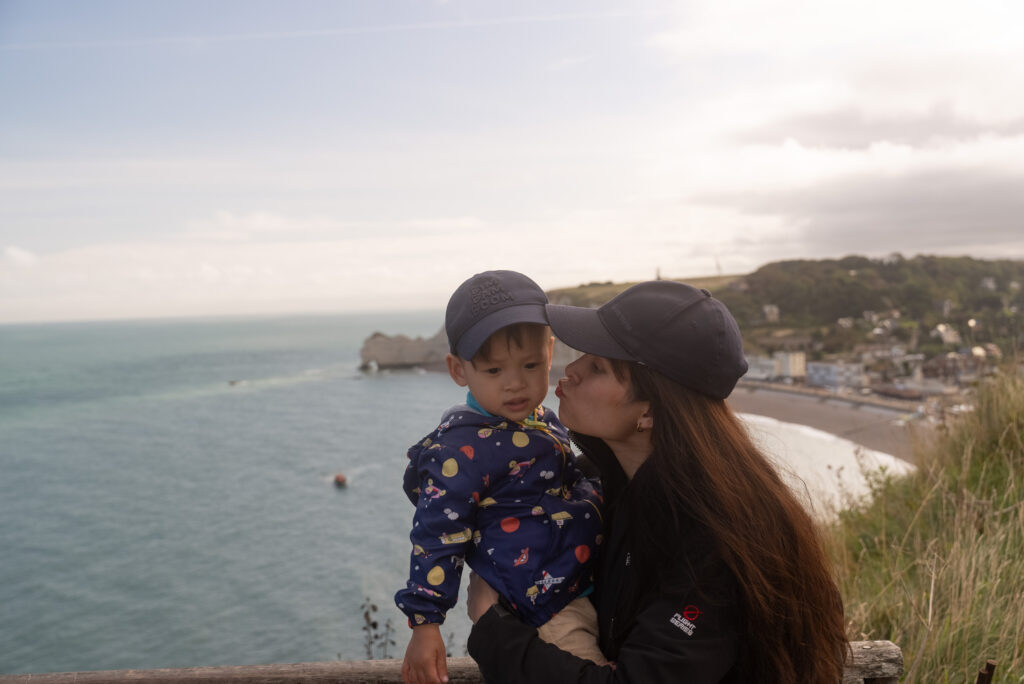 There are plenty of spaces to take some great pictures. Some people even try some unbeaten path outside the barrier, but I would advise against it, as cliffs are something that erodes and falls once in a while.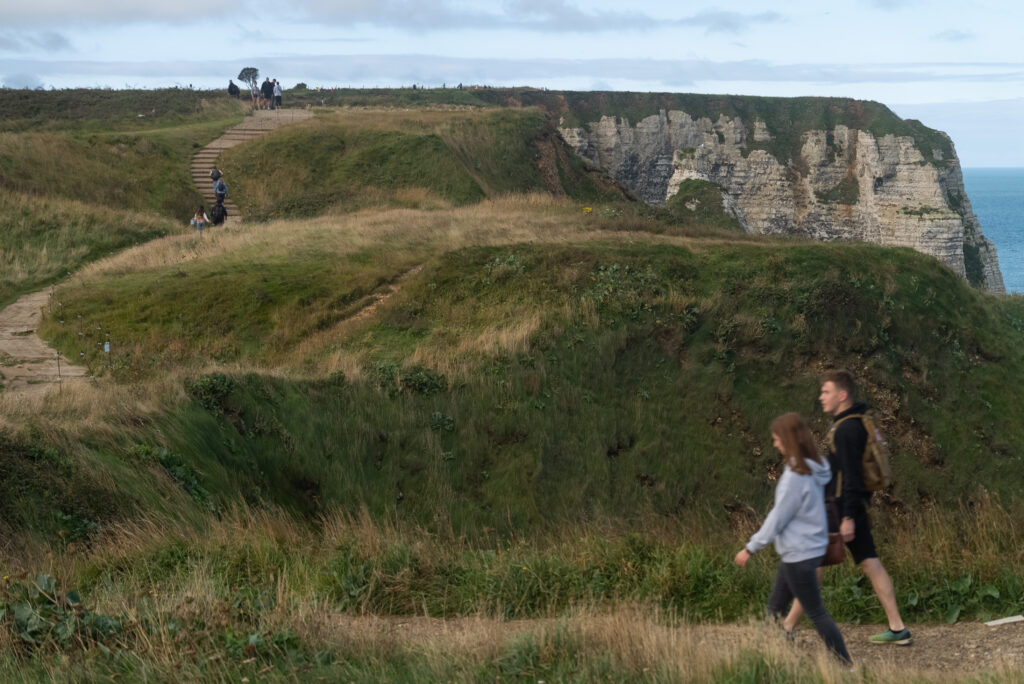 You can actually walk a very long way around the cliffs and enjoy some great views. I think as a morning routine for exercising a bit, this place is amazing.
This day, I was with my son and my dad, so they had to keep energy for the rest of the day.
The beach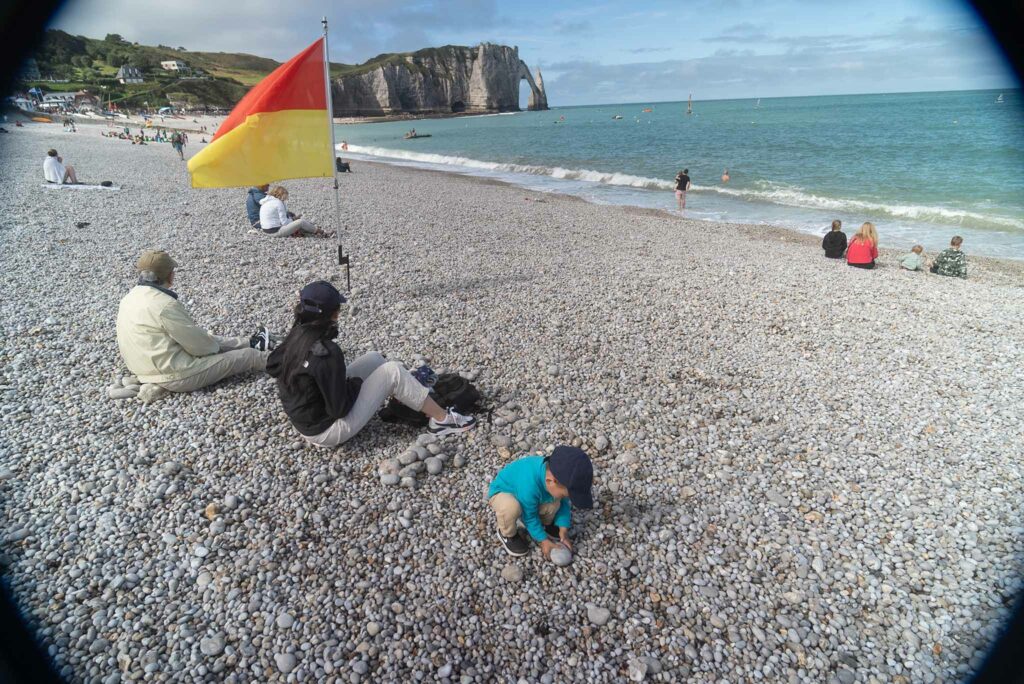 The sea was at 17 degrees this particular day, so most people swimming in the morning were either locals or adventurous people.
Sitting there wasn't that comfortable, and we left our beach tent and mattresses in the trunk because we knew we would have to eat later on.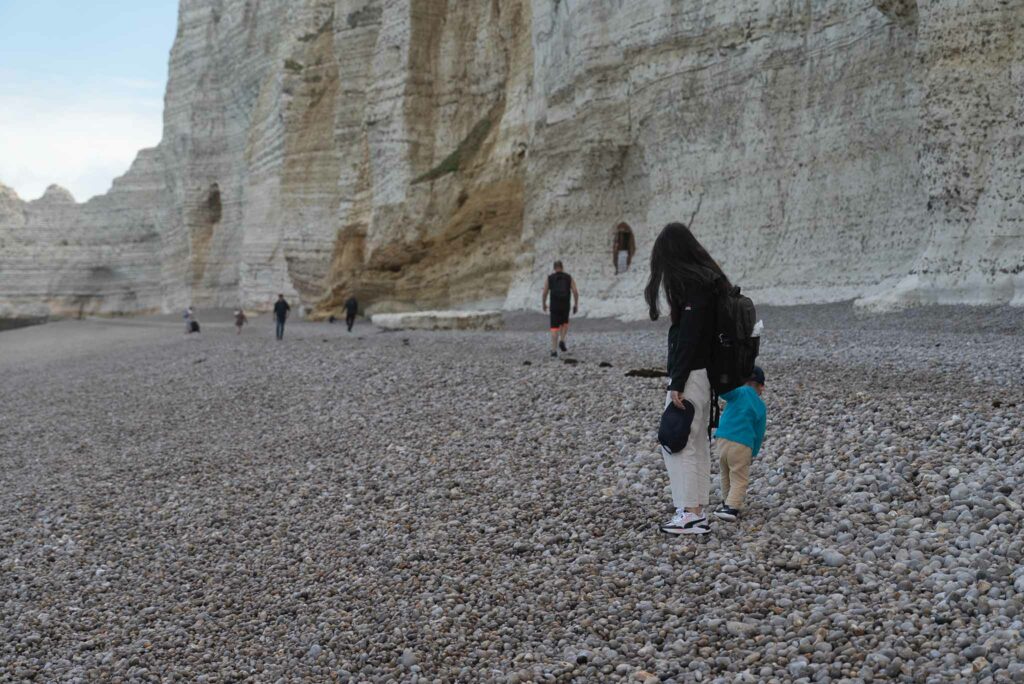 On the right side of the beach, there are actually some cliffs that you can walk under, and on top of the cliff is a church that you can visit.
Looking up on the cliff, you can't certainly feel the beauty of the place but also the danger that anything can fall at any moment.
The stores and restaurants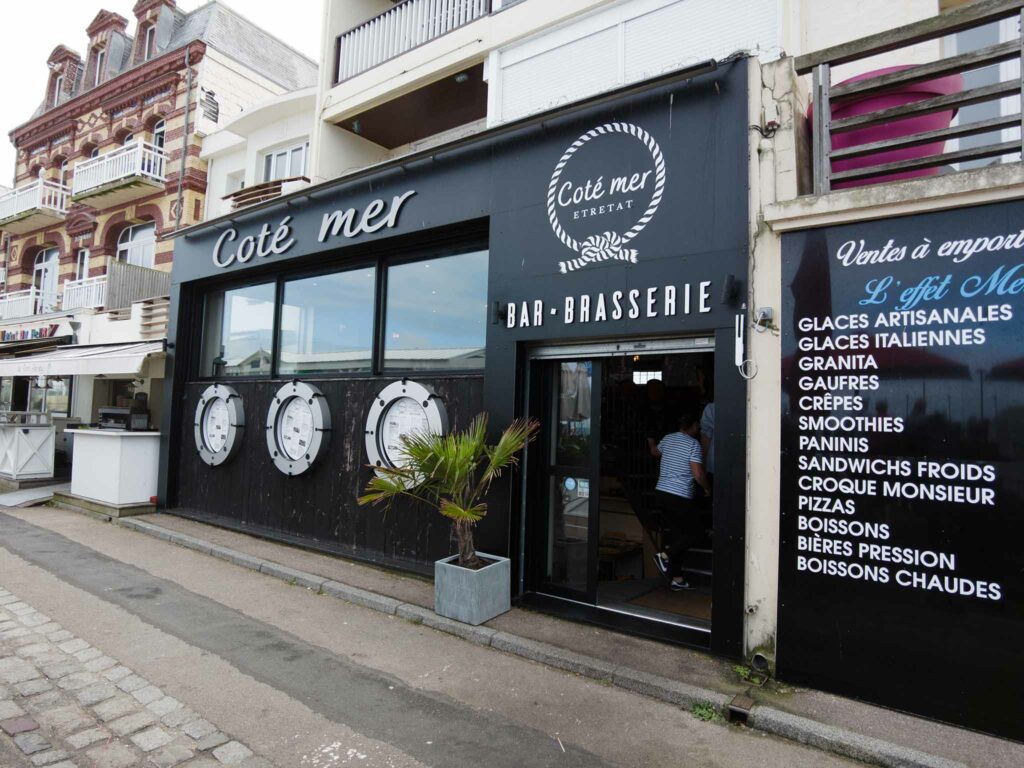 Like almost any touristic place in France, there were some souvenir stores selling some local souvenirs and some restaurants serving drinks and food in front of the beach. There was even a small casino in Etretat, but it was very small compared to what Deauville had to offer.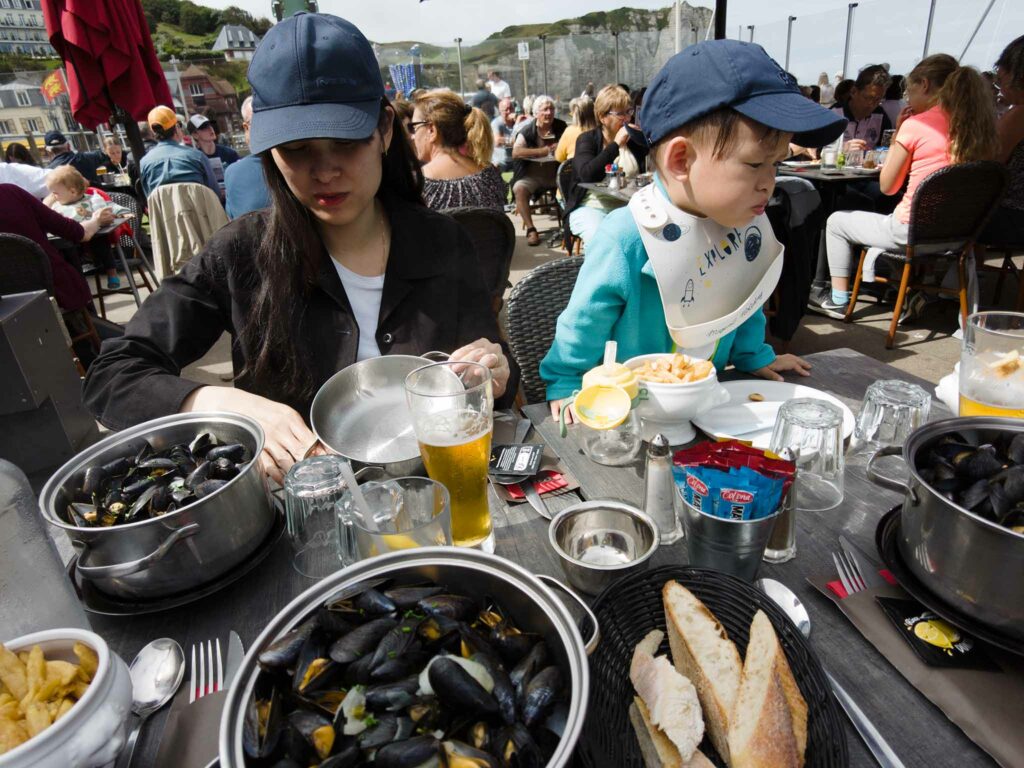 After having a drink in a restaurant, we decided to have lunch in front of the beach in a restaurant named Côté Mer. It was the busiest restaurant at the time.
We all ordered Moules Frites, which are mushrooms and French fries. Both my dad and wife had a beer, but since I was driving, I stayed with a soft drink.
The food was alright, but nothing to write home about. Mussels were small, and French fries were decent. The price was quite affordable for a touristic place, though.
Beware if you are not from here.
The service was far above average, and we believe that people here are borderline racists. The first place we ordered our drinks, the waitress took our order but forgot to serve us.
This could be just a mistake, but on the course of the five next experiences within the restaurant, it started to become obvious.
In Côté Mer, they didn't even bother to bring us the menu; we were waiting and seeing other people that came after us pass their order before us.
This is the kind of experience that will ruin your vacation, and I think hospitality is key to a healthy culture. This is not a generalization, but it's something you'll encounter for sure.
Verdict
8.2 out of 10.
I think Etretat is a must-visit place in Normandie. It's beautiful landscapes and cliffs make this place a very gorgeous place to admire nature.
Walking to the top of the cliffs is still easily accessible, even for toddlers and the elderly. The trek has a good amount of safety, but there are still some areas where you can have a bit of an adventure.
The beach is very nice, but it's a pebble beach, so it's not the most comfortable place to lay down or sit. Like us, maybe you should just walk around the place in the morning and head out to another city where they have beach sand, like Deauville.
The restaurant we tried there was average but affordable. The service was below average, but it's perhaps linked to our own experience.
One day we should come again and visit the right side of the place with the Jardin d'Étretat and the church.
Informations
Étretat
Address : Rue du Général Leclerc 76790 Étretat