Famous for its moderate climate and four distinct seasons, Hà Nội or Hanoi, is the capital of Vietnam. Being the capital also means that there are a lot of areas and activities. In this article, we will present you with 10 things to try in Hanoi from the perspective of a tourist.
1. Family Day in Hoan Kiem Lake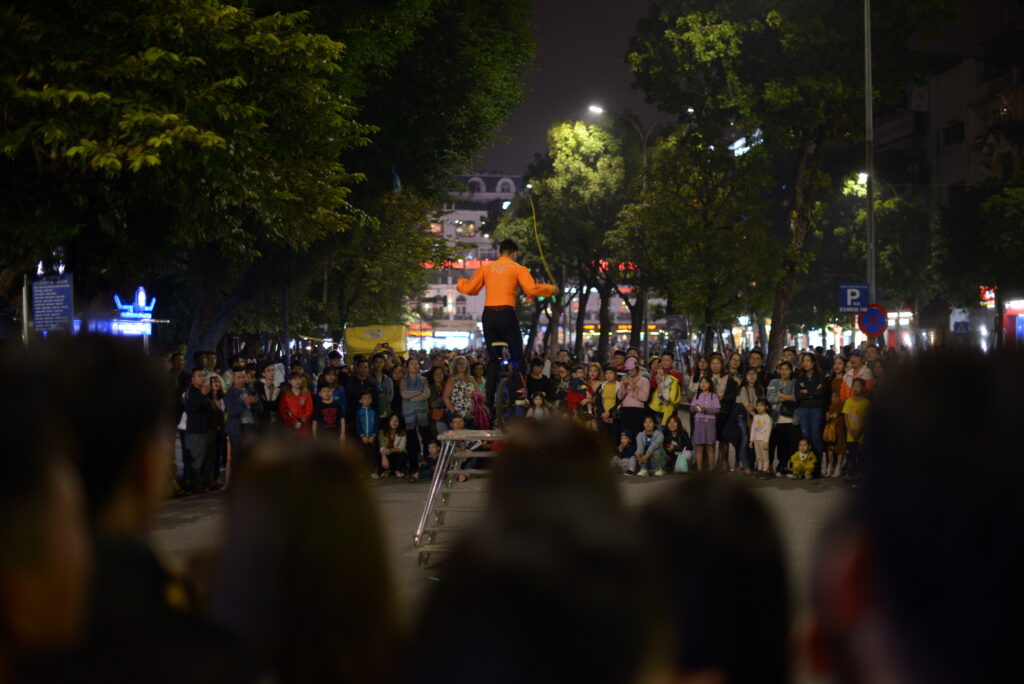 If you are coming for a few days in Hanoi with your family, be sure to choose the weekend, as from Friday night to Sunday night, the streets around the lake are free from bikes and cars.
During these days you will be able to walk around, and at night you can enjoy a lot of entertainment, sometimes even free events and concerts. Your kids will also love to drive an electric car for 50.000 vnd and 20 minutes.
2. Shop and Dine in Hai Bà Trưng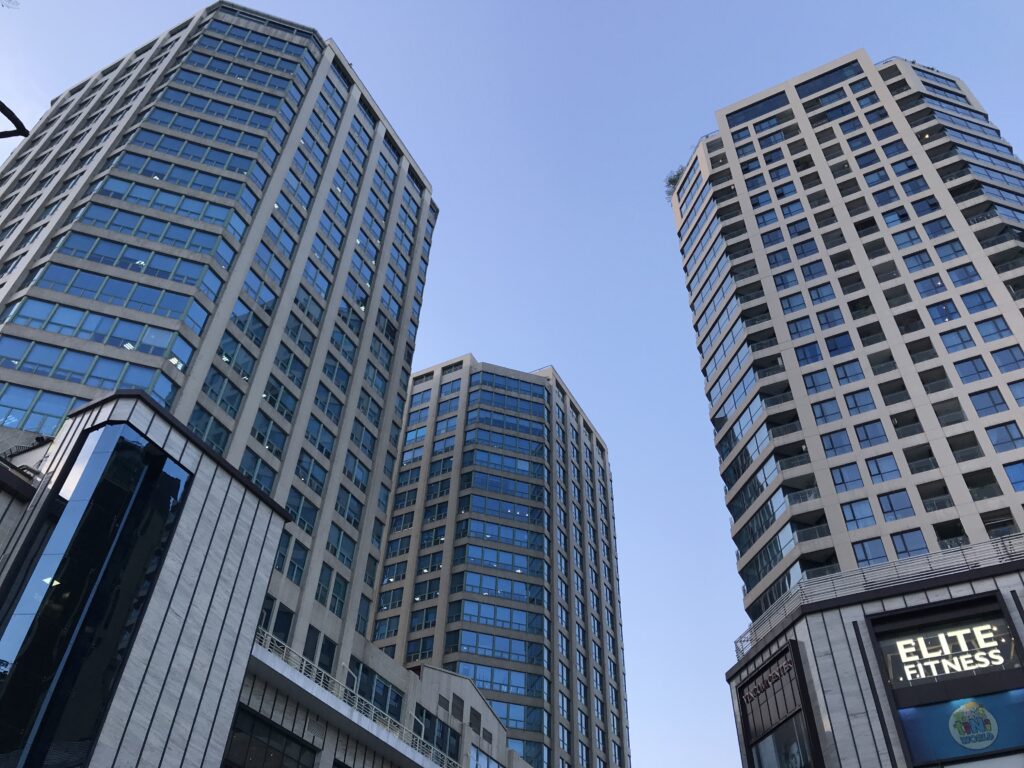 Hai Bà Trưng is, for me, the best area of Hanoi when it comes to food and clothing. Unfortunately, the best stores are a bit spread out, but if you plan ahead, you could easily spend an afternoon with an upscale shopping and dining experience.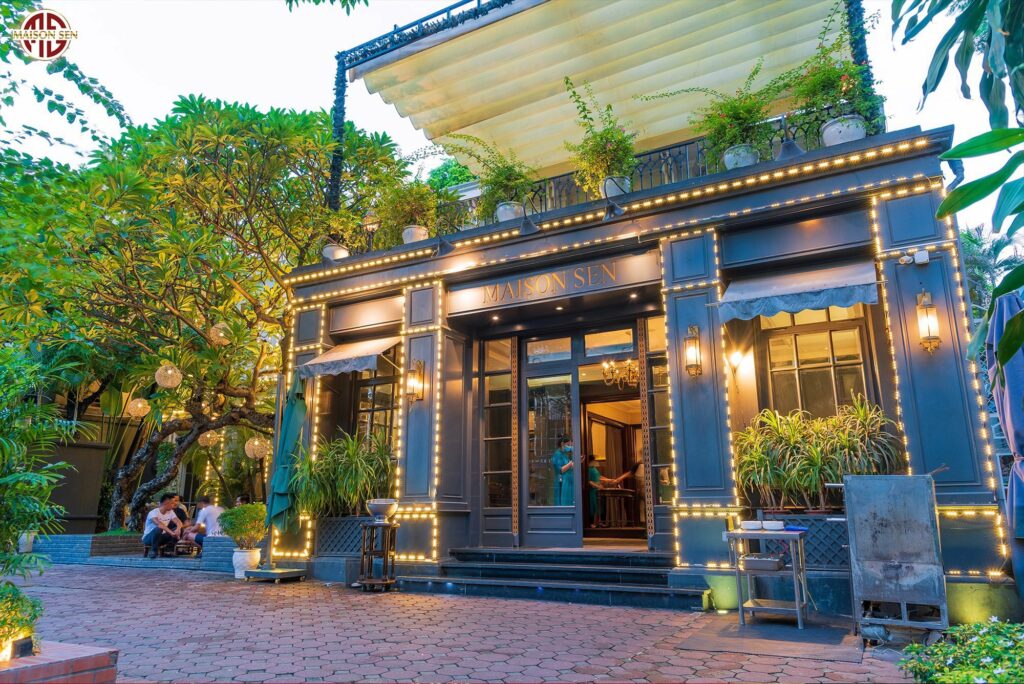 If you like a district with tons of culture, good food, clothes, and entertainment, Hai Bà Trưng is a good place to be. There's a famous street with tons of clothing stores and one of the most delicious bakeries. Tous les jours is located in Phố Huế.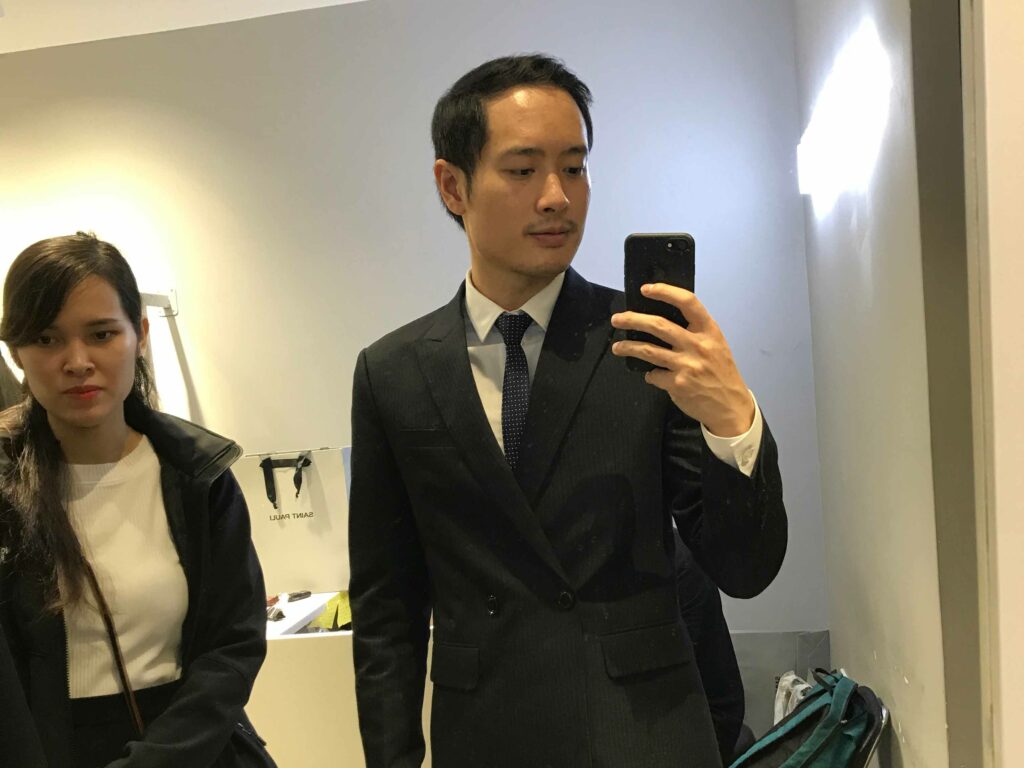 3. Drive around Tay Ho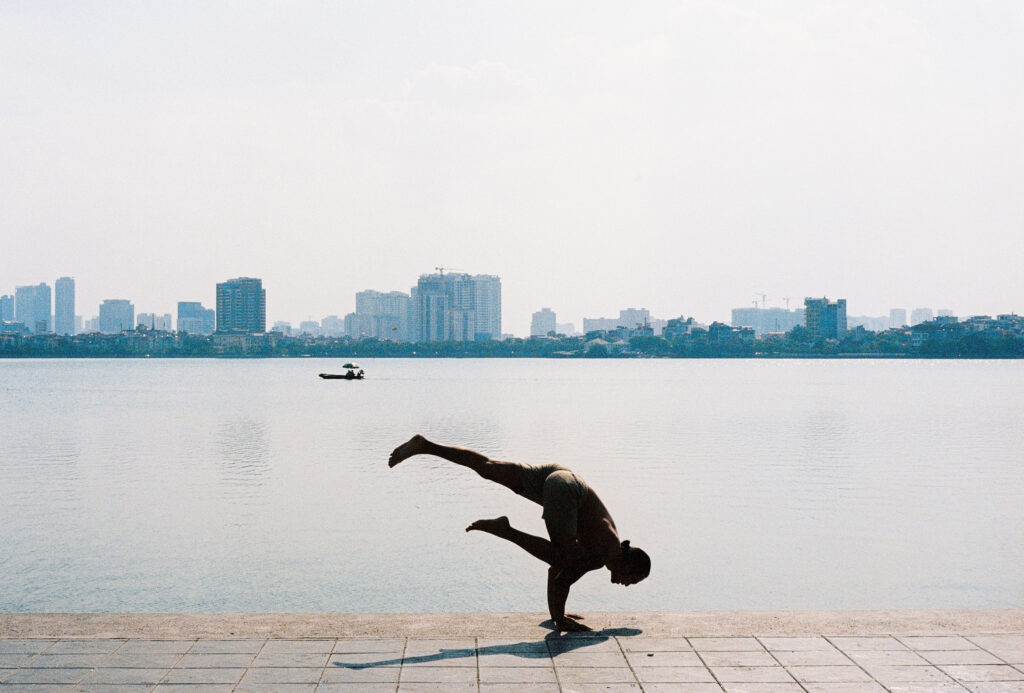 Tay Ho is the area where most expats live. This place is fairly quiet and relaxing. You can take this opportunity to visit a pagoda and eat some Bánh Tôm (shrimp cake). Chill out in front of the lake and even take a pedalo.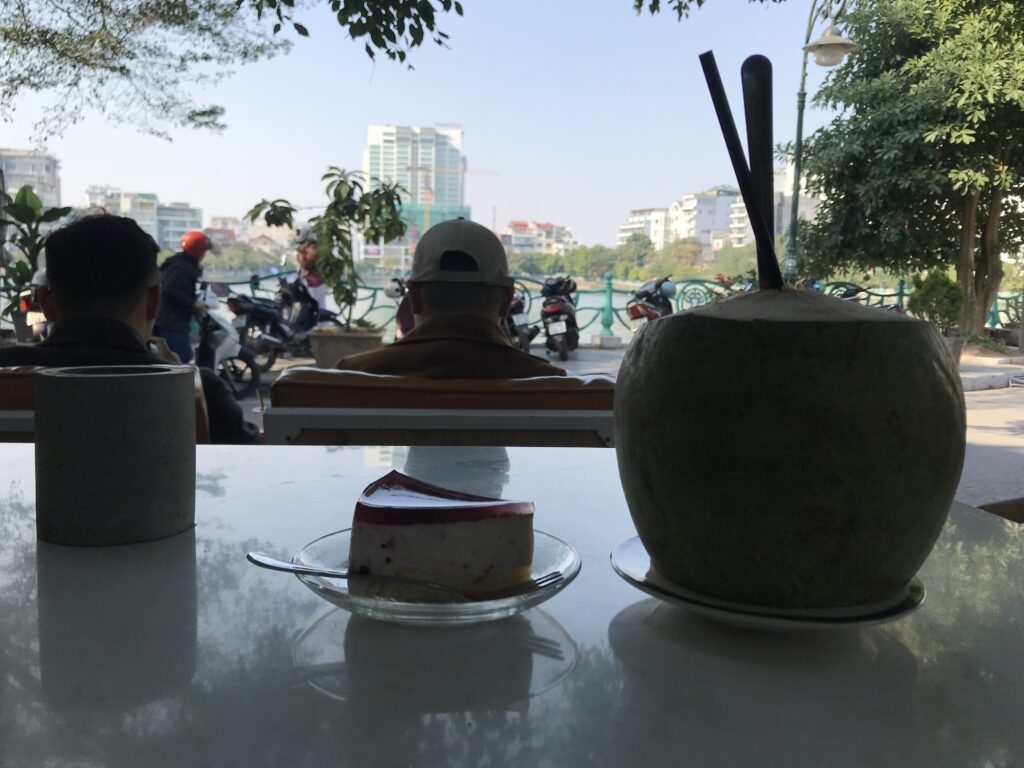 Tay Ho is obviously also a great place for western food. If you want to eat some pizza or burgers, there are definitely some nice restaurants in there.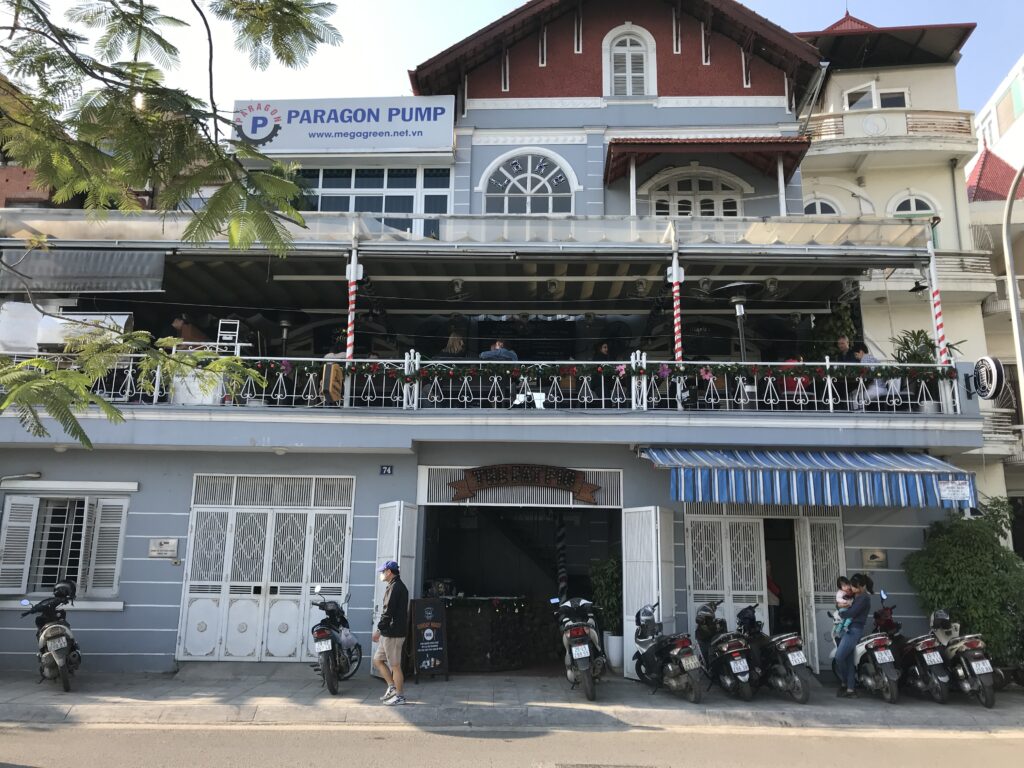 If you are a foreigner and miss some of the home food, like charcuterie or cheese, you can even go to a fine grocery that imports products like Annam Gourmet, located in Syrena Shopping Center. This is where I get my food for celebrating Christmas Eve.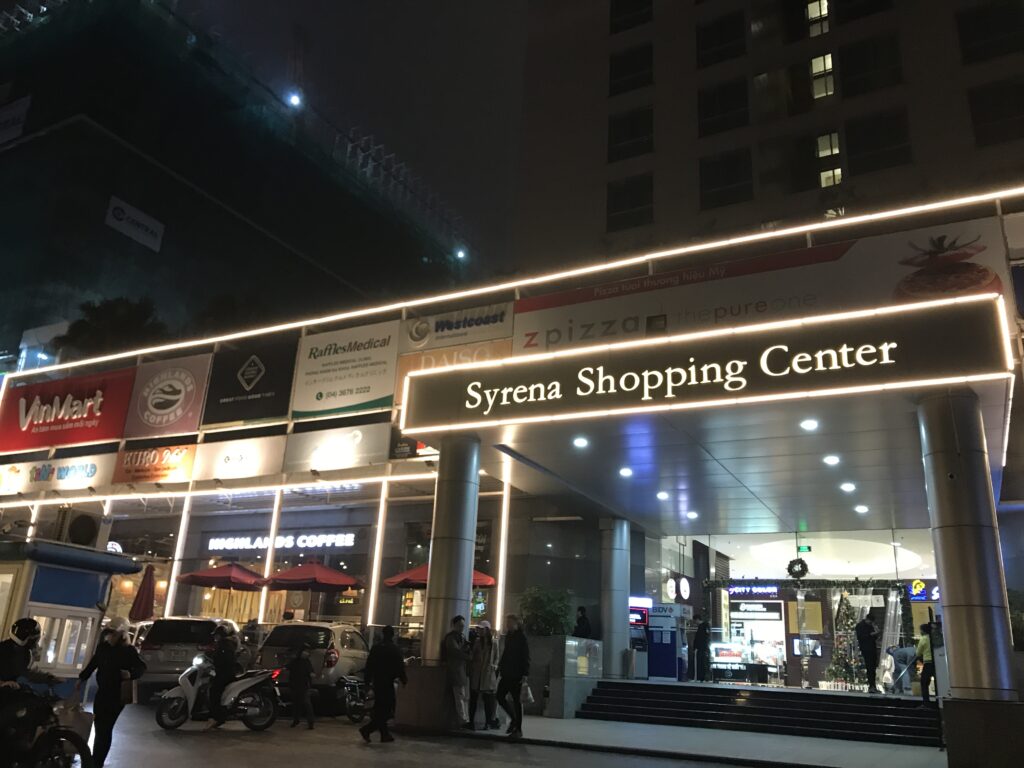 4. Eat some Sea Food near the Red River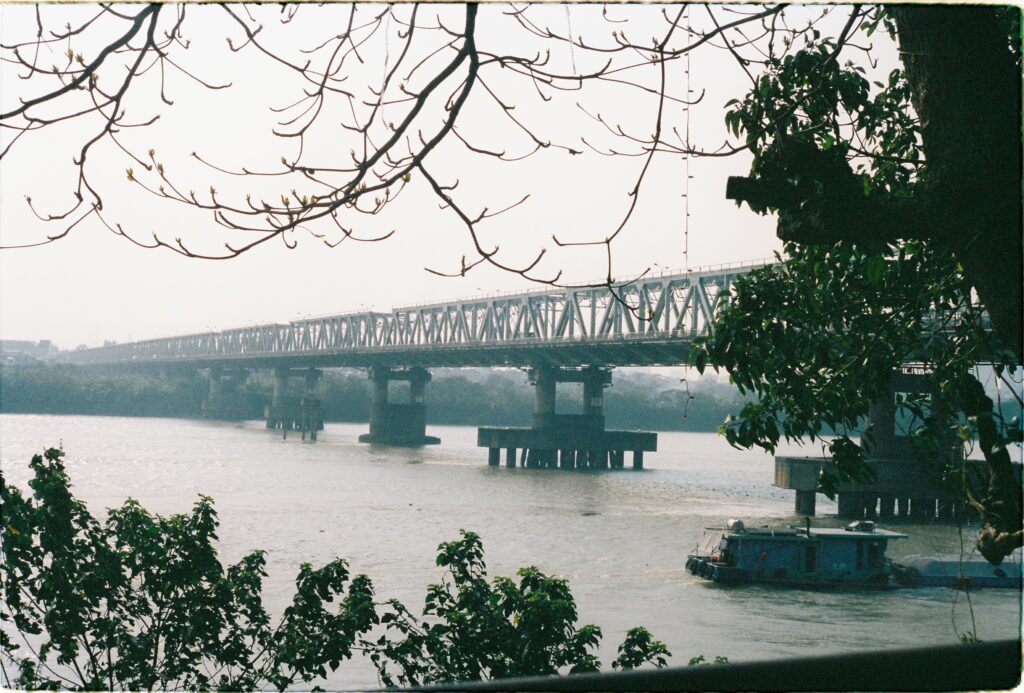 If you have the courage to cross the Long Bien or Chương Dương Bridge, you will be rewarded with some beautiful spots to enjoy the view of the Red River. There is also a street where you can dine and eat some fresh fish and seafood. It's like taking a vacation inside the city. It is located in Ngoc Lam (Ngọc Lâm) Ng. 131 Long Biên.
5. Walk in the Night Market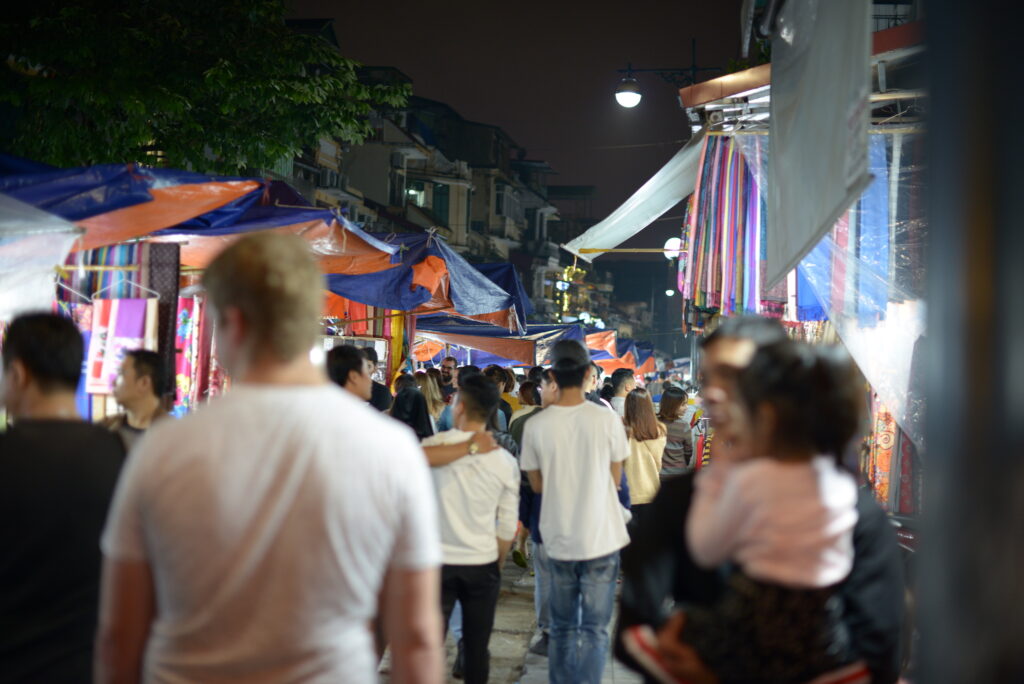 The Night Market in Hanoi is so long that you won't be able to walk through it. There you will find a lot of interesting products, from clothes to street food to gadgets. It's the perfect opportunity to try some spicy street food like toppoki. Don't forget to ask for the price before you buy anything, of course ;-).
6. Spend the evening at the Mall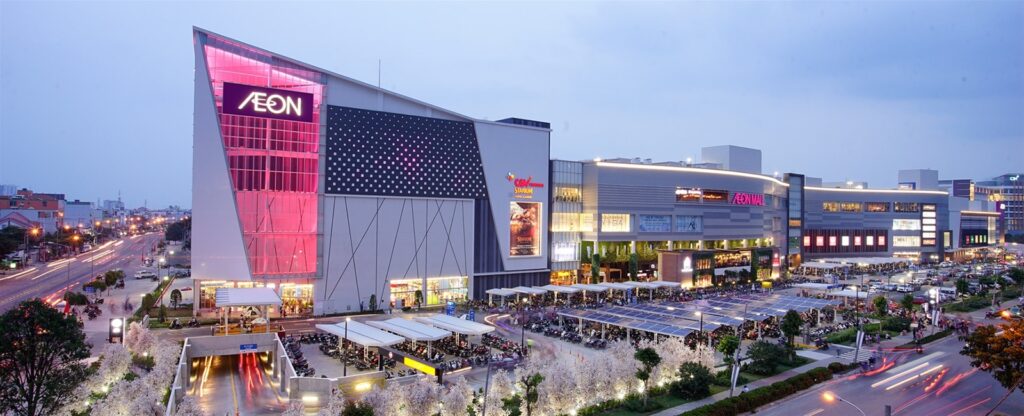 The mall in Vietnam is right now what the mall was in the US in the 1980s. For regular Vietnamese people, the mall is way more expensive than the ordinary street activities, which is why dining there is some sort of event. You will see a lot of families and people on their 31st enjoying the food court or some sort of restaurant.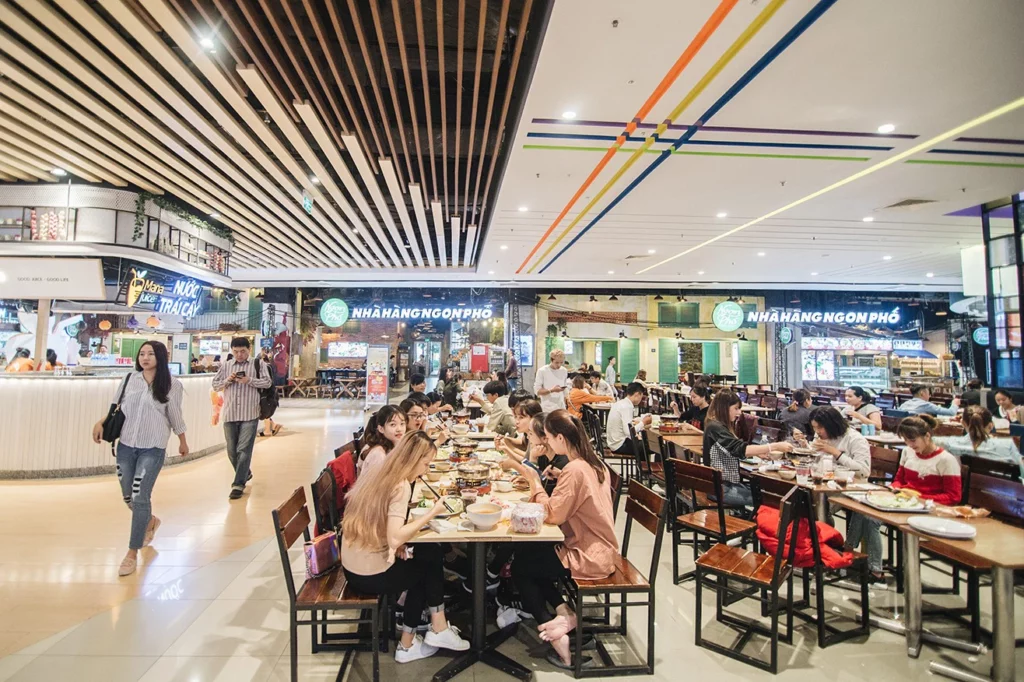 We recommend you go to Aeon Mall Long Bien on a Friday or Saturday night. If you have kids, there are a lot of activities too, like arcades and a tiny entertainment park (A Tiny World). Eating in Vietnam is a social event, so don't forget to bring your friends.
See our full review of Aeon Mall.
7. Have a cocktail in a Rooftop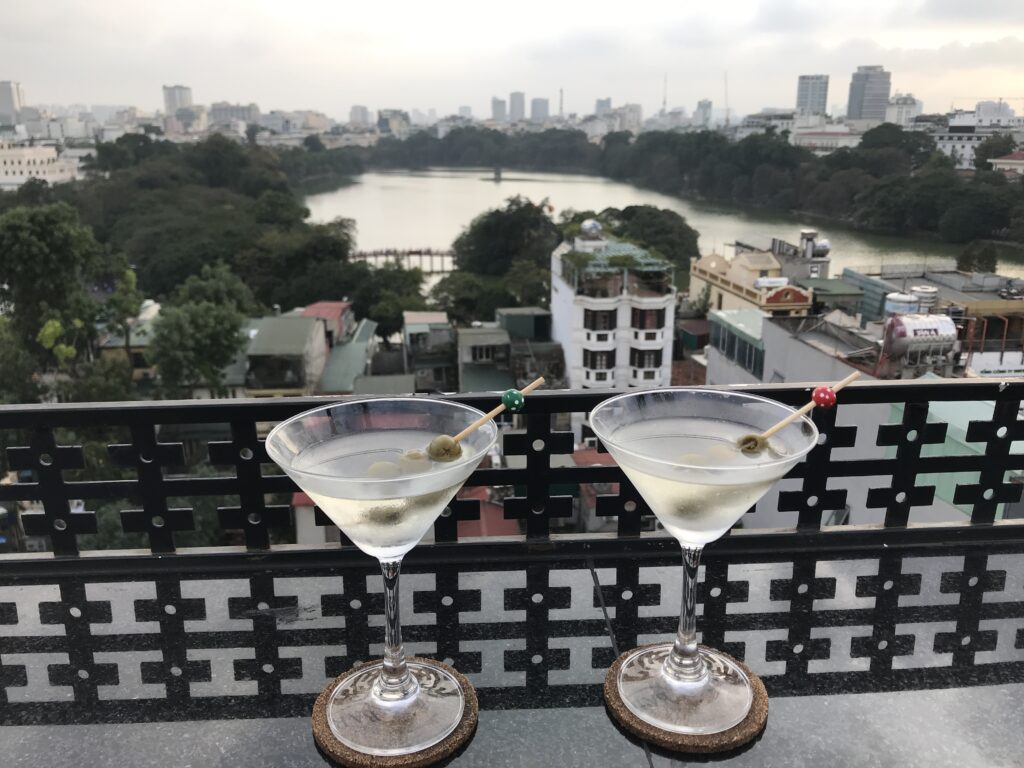 Like many cities, Hanoi has a lot of rooftop restaurants and bars. If you like to enjoy a higher view of the streets while sipping on your cocktail, we recommend that you try it.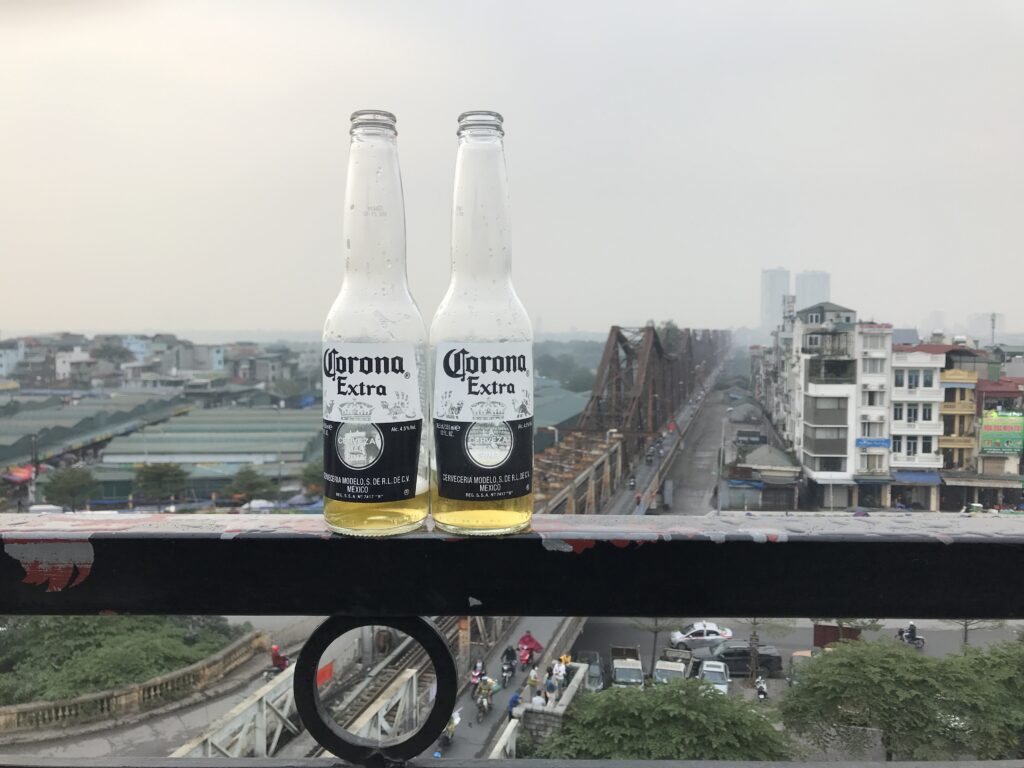 During the hotter days, you'll be able to enjoy some breeze while listening to the music and watching the city from above. As they are not very tall buildings, you will be able to enjoy quite a view.
8. Enjoy a coffee in the Old Train Tracks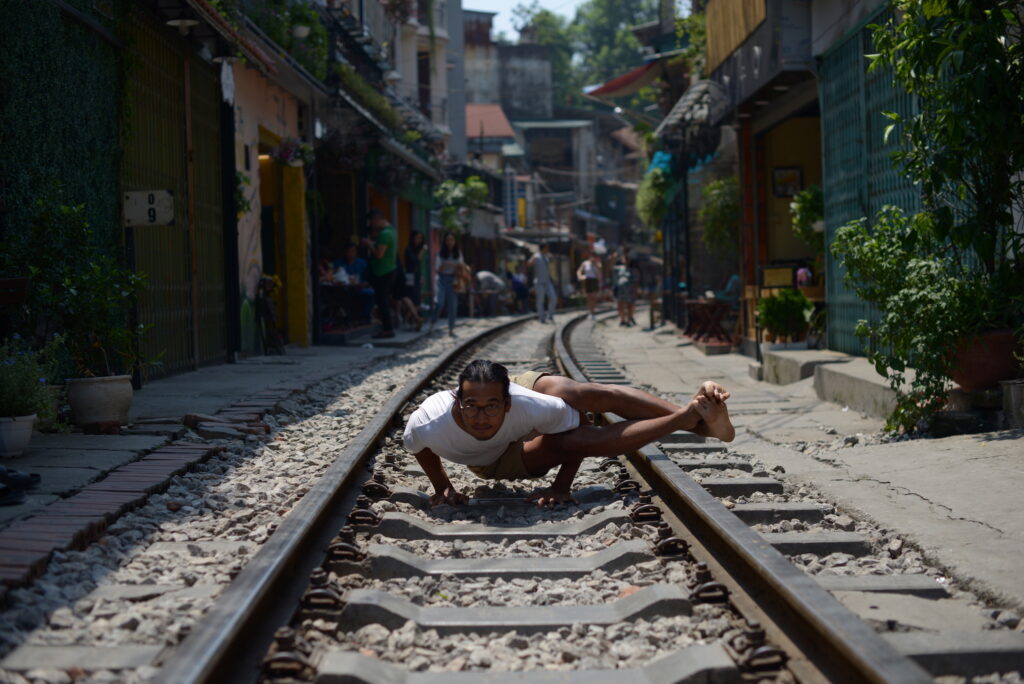 The old train tracks were open to the public but closed for safety. I don't know what the current regulation is, but if you are allowed to walk in there again, you should enjoy some of the coffee shops there.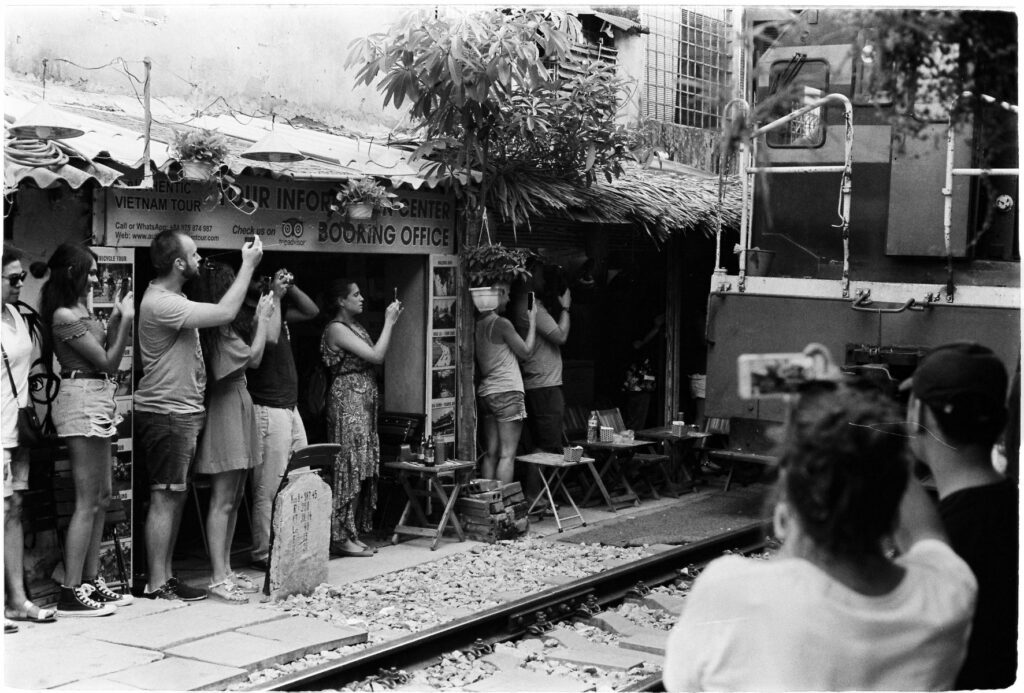 Watching the train pass so close to the building while drinking a Sinh Tố (smoothie) was quite a ritual for me and a fun experience, I must say.
9. Spend the evening in a Modern Area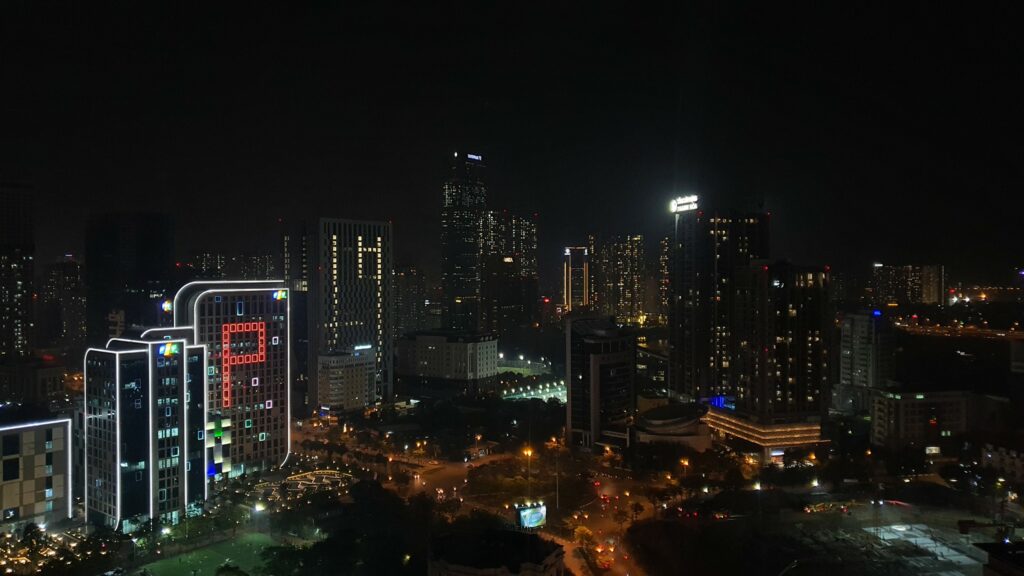 Cầu Giấy and Hà Đông are two of the fastest-growing areas in Hanoi, with a lot of schools and students. No wonder there are a lot of activities in these areas, like cool restaurants, electronic stores, malls, and much more.
These areas are more modern, and the streets and buildings are big. If you thought Hoan Kiem was packed and fast-paced, you should try this area.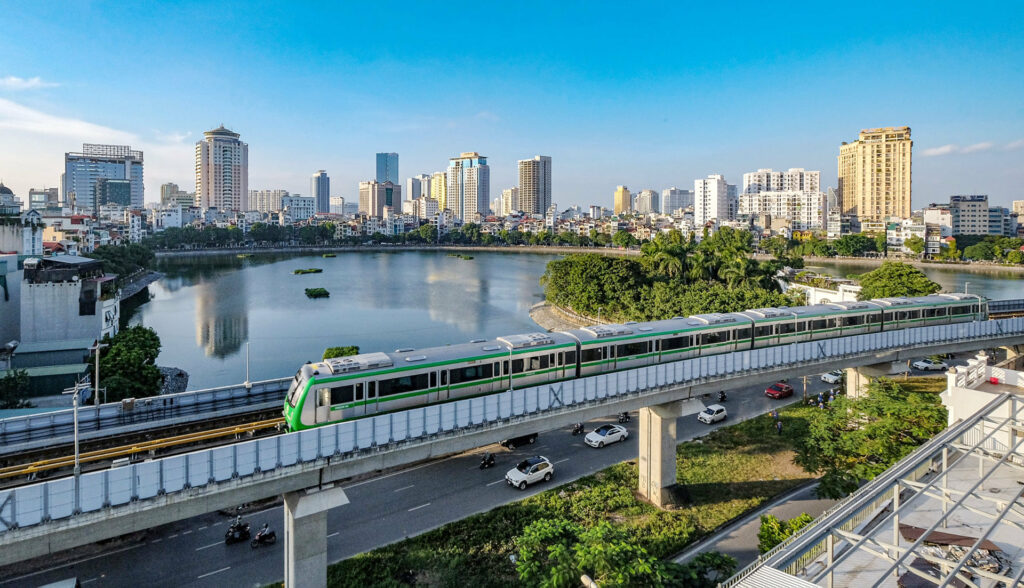 You can explore Hà Đông by taking one of the lines 2A Metro Station. The ticket for one day is 30,000 VND. This metro is open and runs from 5:30 a.m. to 10:30 p.m.
10. Do an after party in Tống Duy Tân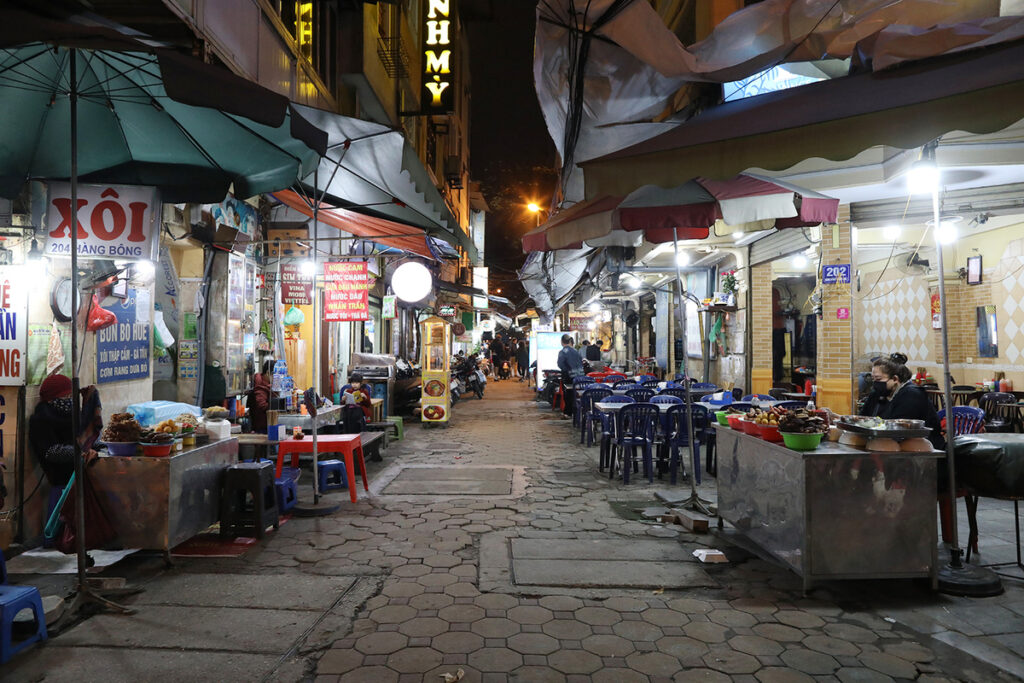 If you are the type of person who likes to party until the morning, you can party anywhere in Hanoi, but after a certain hour, all the bars and clubs will close. Only one street will remain open: Tống Duy Tân, the street that never sleeps.
I used to live on this street, and the amount of people walking at night was impressing. You'll find some bars, hotels, and clubs over there, with a lot of restaurants still open; hell, they even have the best kebab (Kingbap) and banh mi (Banh Mi Hai Map) in there.
See our article on 10 delicious and affordable restaurants in Hanoi.