After getting into lighting for video, I quickly turned to LED lights, notably with fixtures from Nanlite such as the Forza 500B II and the 60B II.
It was only a matter of time before I started to be intrigued with tube lights, notably the Nanlite Pavotube II 15X, which can basically serve as practical but also offer a different quality of light.
In this review, we'll see why it's a good idea to own a couple of these Pavotubes and if Nanlite is a good option.
What are tube lights ?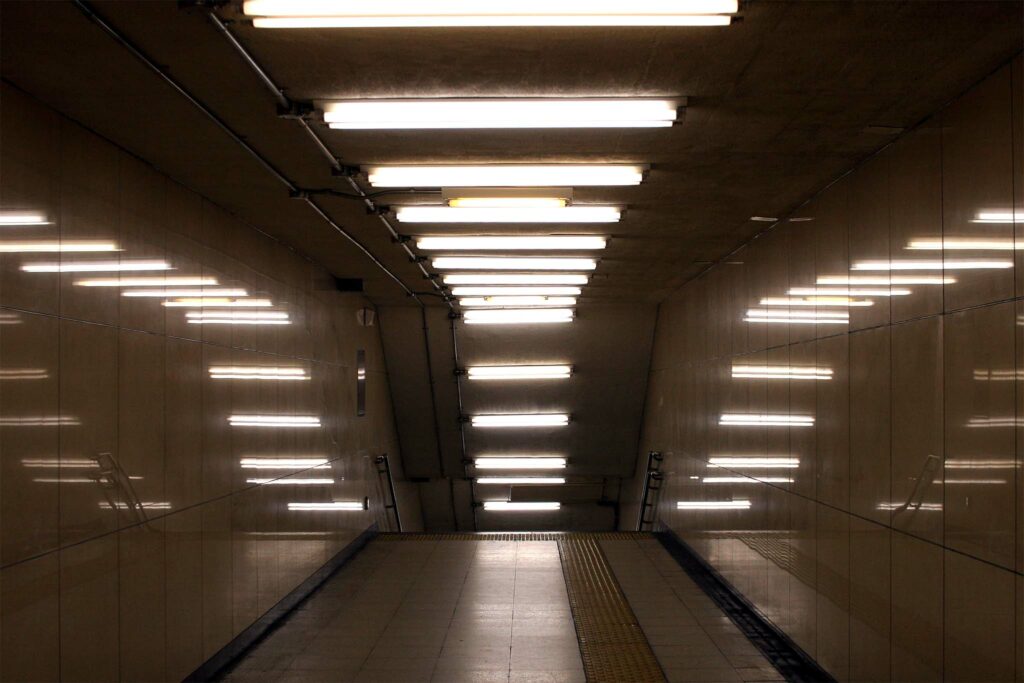 Tube lights are very reminiscent of fluorescent lights. They are basically a long tube reproducing daylight temperature or white light.
People tend to prefer these for work; I personally feel like they are a bit cold and artificial for my taste.
They end up feeling a lot more soft than their tungsten counterparts, since they often have this white glass cover on top.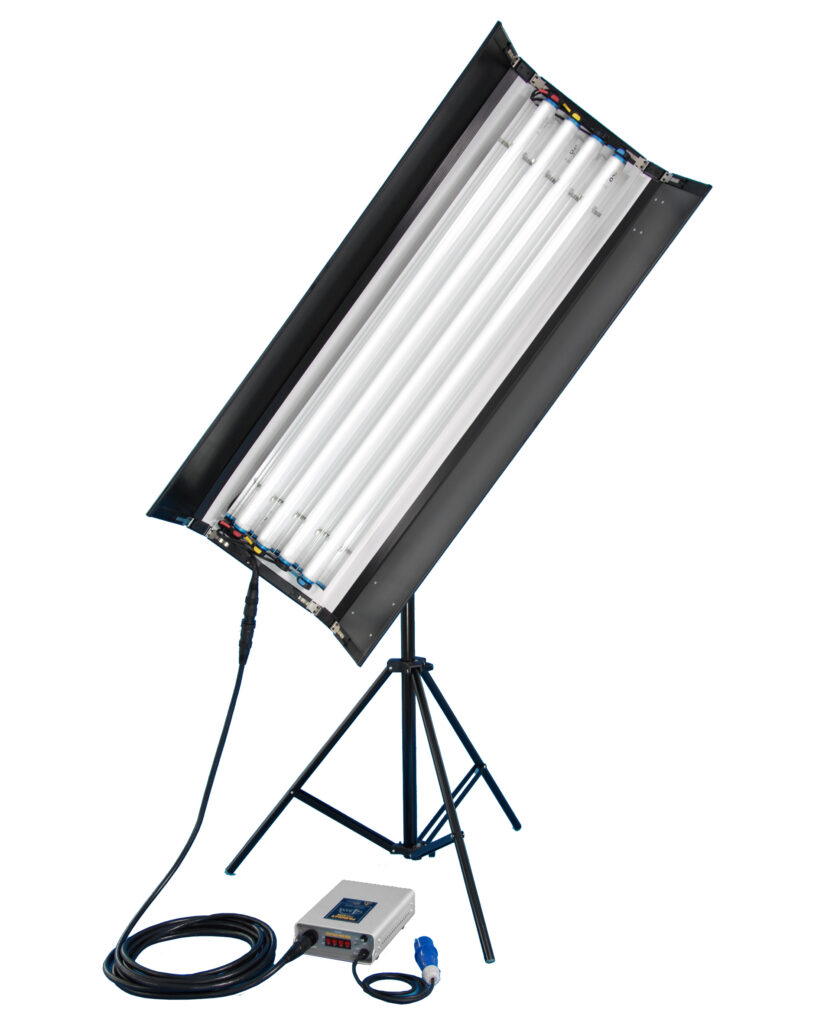 In cinema, the Kino Flo 4 bank used to be a staple to produce this type of light. Since then, LED technology has caught up a lot with cheaper products coming from China with very good quality.
Why the need for tube lights ?
Tube lights have a very distinct look to them, especially when used in cinemas. I don't know; perhaps you are also a fan of David Fincher and his low-key lighting and dark style.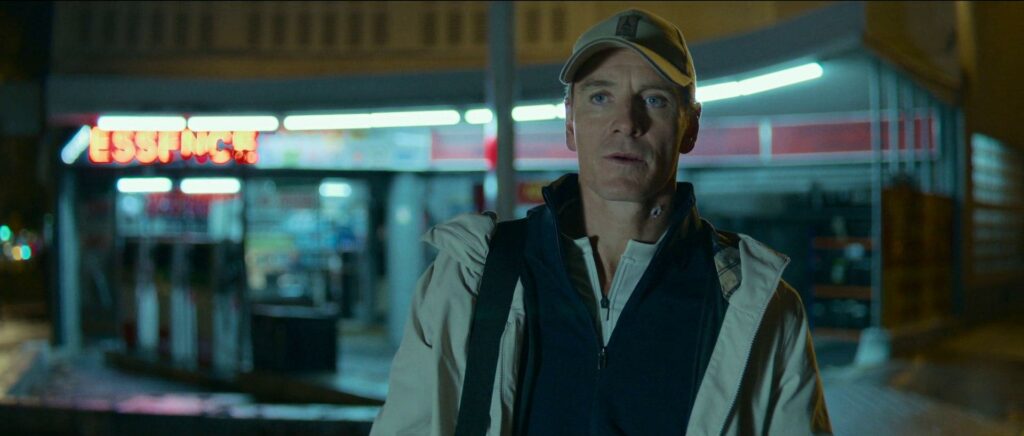 His last movie, The Killer, isn't exempt from this kind of lighting, which is quite perfect to create low-key and contrasty images.
Can be used as a practical
Tubes, especially this newer version from Nanlite, the Pavotube II X, have exactly the same look as a real fluorescent light.
Usually, tubes tend to have a protruding handle on the end of the tube for the controls. This particular model and the newer XR version, which includes wireless DMX, just look like practical lights and work on batteries, which is extremely handy.
Lighting a bathroom but not only
The bathroom, the garage, the store, or the wood storage shed are the first places to think of when thinking about fluorescent lights. But really fluorescent can be used for anything especially when the light is not present int he camera.
Portability
LED tube lights are portable, light, and can be easily carried in a backpack when under 60cm. They are also battery-powered, which makes them quite handy to use outside.
LEDs are longer than smaller light sources, such as an Aputure MC Pro, so they should offer a more pleasing effect and a bigger, stronger and softer light.
Can be used as an effect light
Tubes can also be combined to be used as an effect light. For example, a production designer can, with the help of gaffers and DPs, create a set with a set of these tubes and use DMX to give some effects.
They can be inconspicuous
Tube lights are thin and long; therefore, they are easier to set up and hide outside the camera frame. You can even hide them behind the corner of a wall standing up.
They are much more inconspicuous than a regular light with a modifier on.
The Nanlite Pavotube II X Series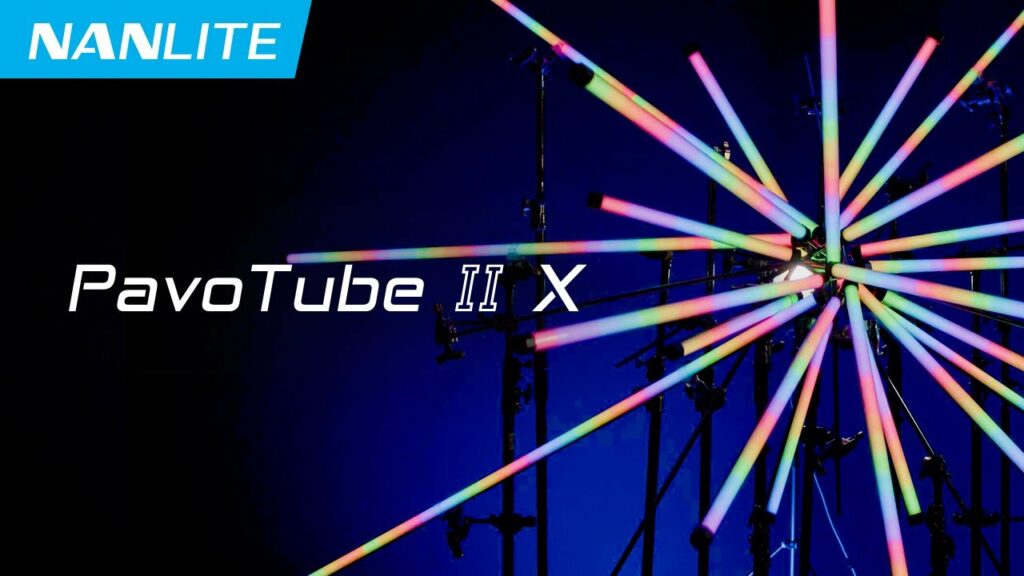 The Nanlite Pavotubes were released about four years ago, and since then they have been upgraded a couple of times.
The Pavotube II C was basically an upgrade in light quality and ergonomics, and the II X was another update with Bluetooth and 2.4 GHz wifi for controlling it via the Nanlink mobile application.
Since then, an II XR version has been released with wireless DMX built-in. If I think DMX is cool, I don't believe I would use it since this option is only interesting if you own a bunch of tubes or lights, in my opinion. The extra cost isn't worth it for me.
Nanlite with the Pavotubes is basically offering a cheaper alternative to the Astera Titan Tube. They are still offering a very good bang for the bucks and can totally be used in a professional production.
The sizes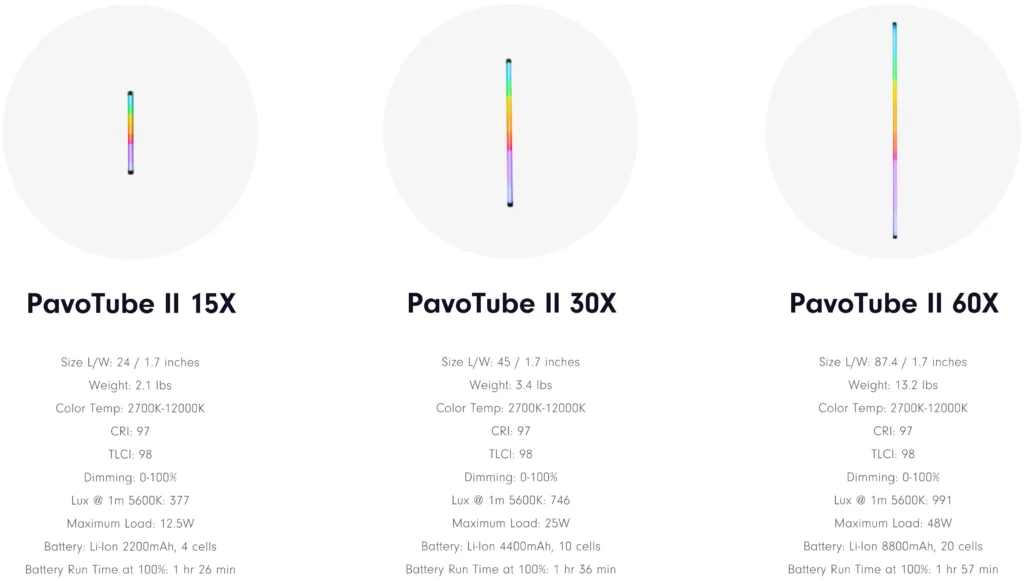 There are three different sizes of Pavotube II X and four sizes of Pavotubes in general :
15X which is a two feet or 61 cm
30x which is four feet or 122 cm
60X which is 8 feet or 244 cm
The Pavotube II 6C is very close to the II X series in terms of features and is only 25cm long.
The features
The Nanlite Pavotube II 15X is a RGBWW LED. This means it can reproduce the full spectrum of RGB colors as well as the regular CCT ones.
The CCT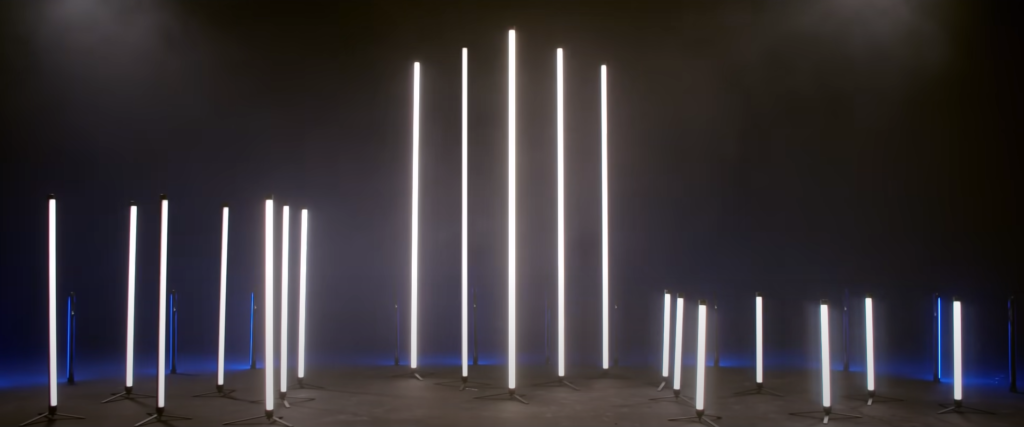 The CCT of this light, compared to the older version, is extended from 2700 kelvin to 12000 kelvin. This is much more extended than a regular bi-color fixture that usually ends up at 6500 Kelvin.
In plain English, this means that the light can go much more cold and blue than regular bi-color lights.
The RGB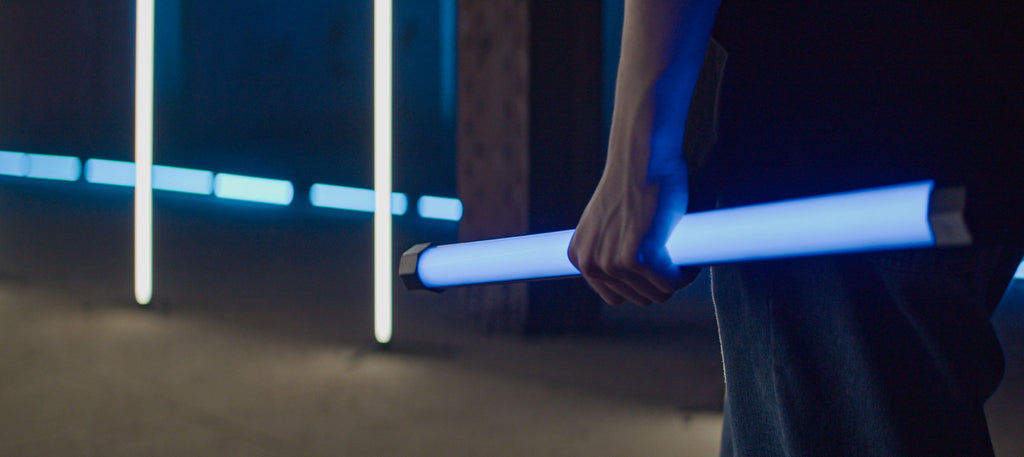 The RGB spectrum of this light can be set in the fixture via the HSI menu, which lets you select your HUE and the level of saturation.
There's also a quicker way to choose your color in the Nanlink app by selecting a location in a chromatic circle.
The effects
The effects are quite well known if you have ever used an LED light before. You can reproduce things like fire, flashes, thunder, and explosions.
Since this LED is RGBWW, you can actually have decent color effects such as fireworks or police sirens.
The pixel effects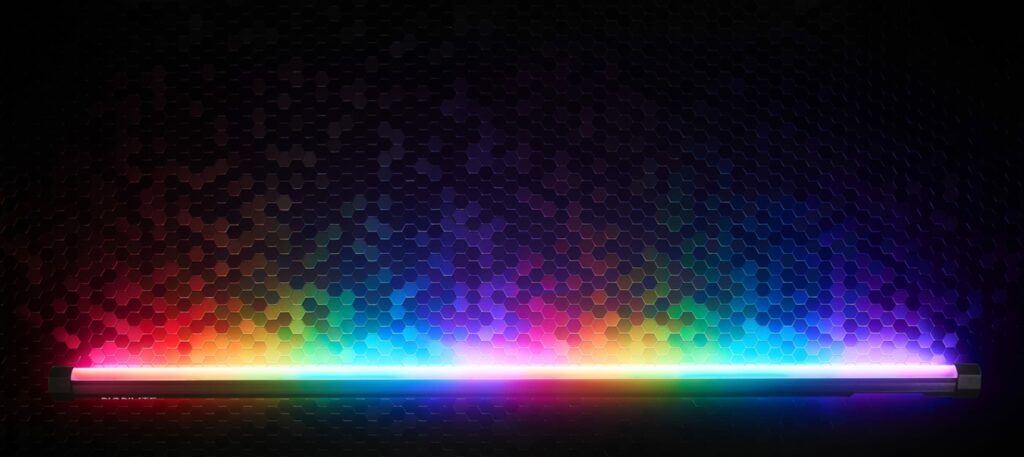 Pixel effects are basically using the pixels or localized LED light from each section of the tube to create a sort of multicolor or gradient effect.
The rainbow effect is particularly interesting and pretty to look at. This can literally be used as a lullaby light show.
The Nanlite Pavotube II 15X has 8 pixels, and the 30X has 16 pixels. By this math, the 60x should have 32 pixels. This gives you an idea of the granularity of the pixel effect.
The accessories
The included accessories
The bag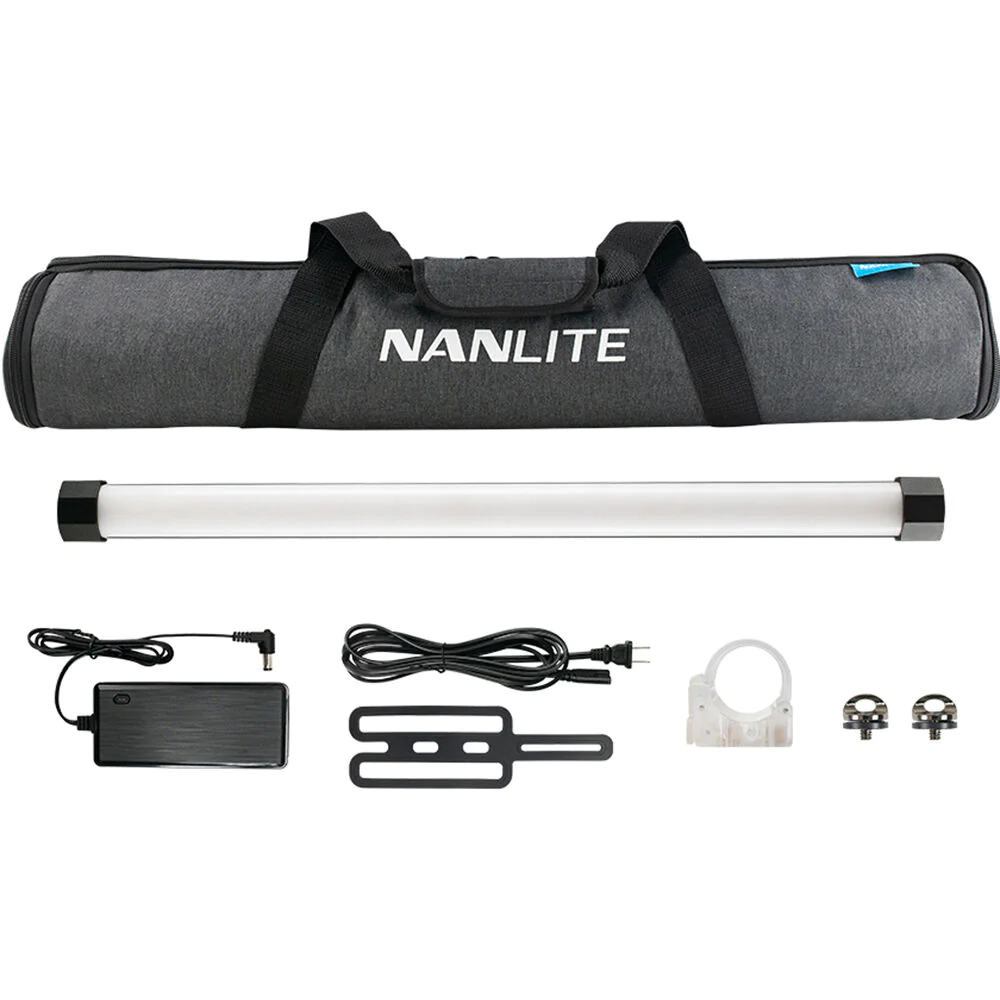 The light comes inside a very neat bag that has section to put up to two tubes and another compartment for storing all the accessories.
The clamp
The tube comes with some basic accessories, such as a transparent plastic clamp that can be mounted to a 1/4″ thread.
If the clamp works perfectly well, I would still prefer a metal clamp since plastic tends to break over time, especially if stored in bad conditions like a garage.
2x 1/4″-20 Eye Bolts
These eye bolts can be mounted to the light, and thanks to wire, you can attach the tube to a boom arm, the ceiling, or anywhere that you want.
The power cable
The power cable is very similar to the one in the Nanlite Forza 60B II. I think most power cables are pretty much the same for smaller lights under 200 watts.
The extra accessories
Light modifiers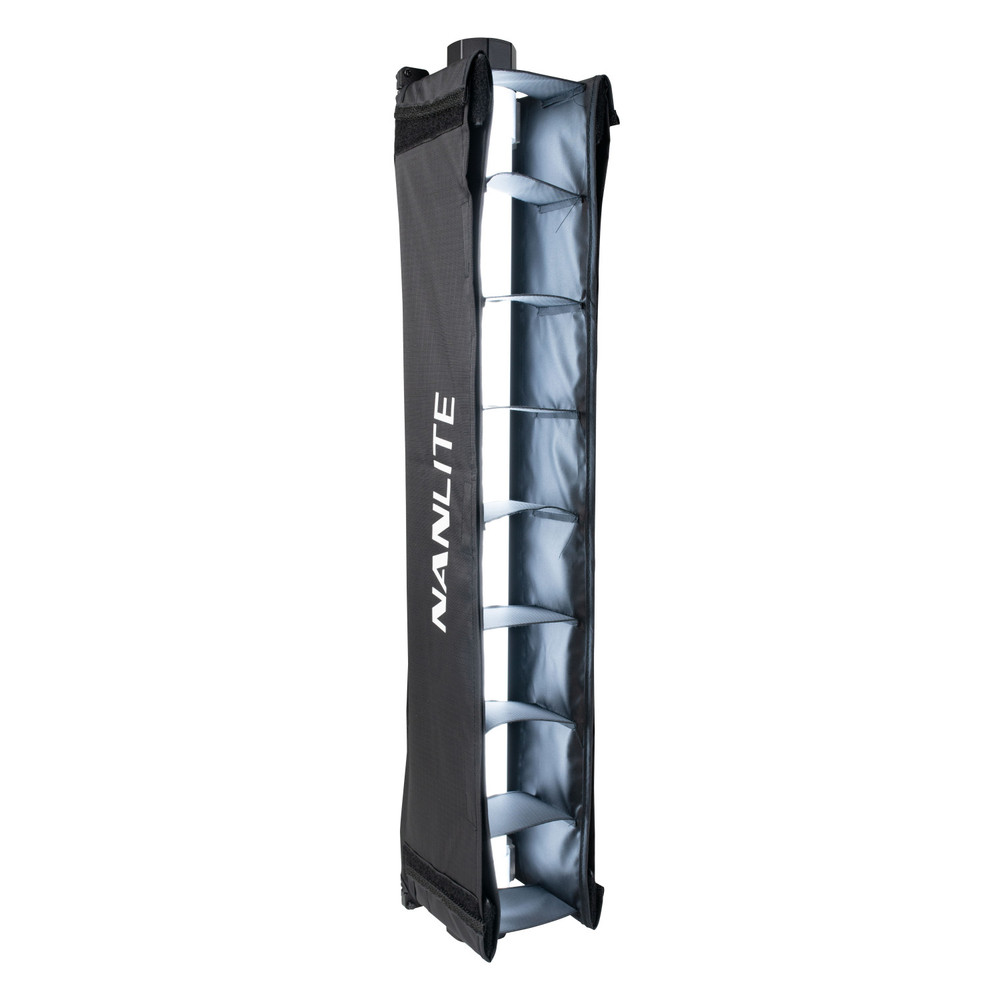 Barn doors and grids are two of the main light modifiers that can help you have more control over the light and avoid spills.
There is also a light frame you can buy to setup up to 8 tubes and use a single source inside a softbox. If I really like this tool, the price of 826.80 euros seems overwhelming.
For this price, you can literally have a Forza 300B II in sales.
Foldable floor stands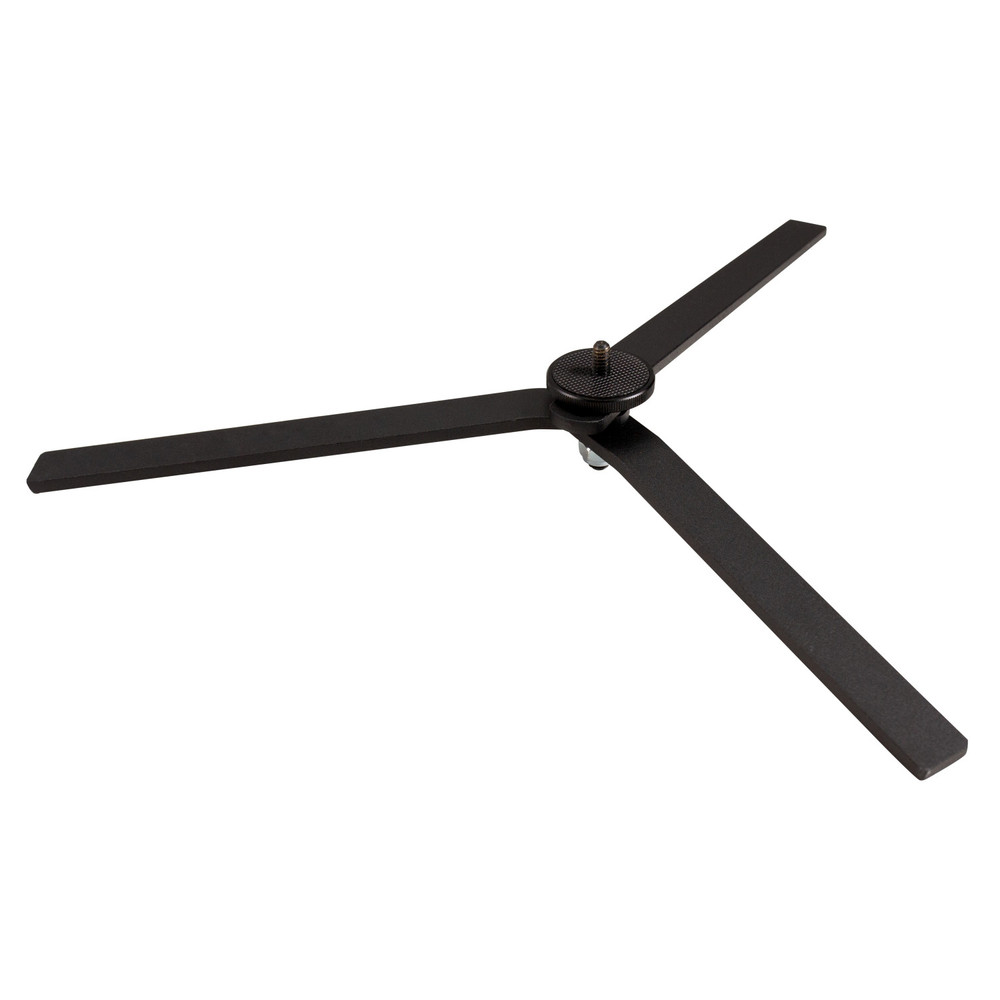 You can get a floor stand, which is basically a tripod, to set up your tube vertically on the floor. This works basically like the tripod from the DJI Pocket 2.
One can be mounted on the tube itself, and another can use transparent clamps. This way, you can use the light as a practical and effective light in your scene without showing a real light stand.
Waterproof cases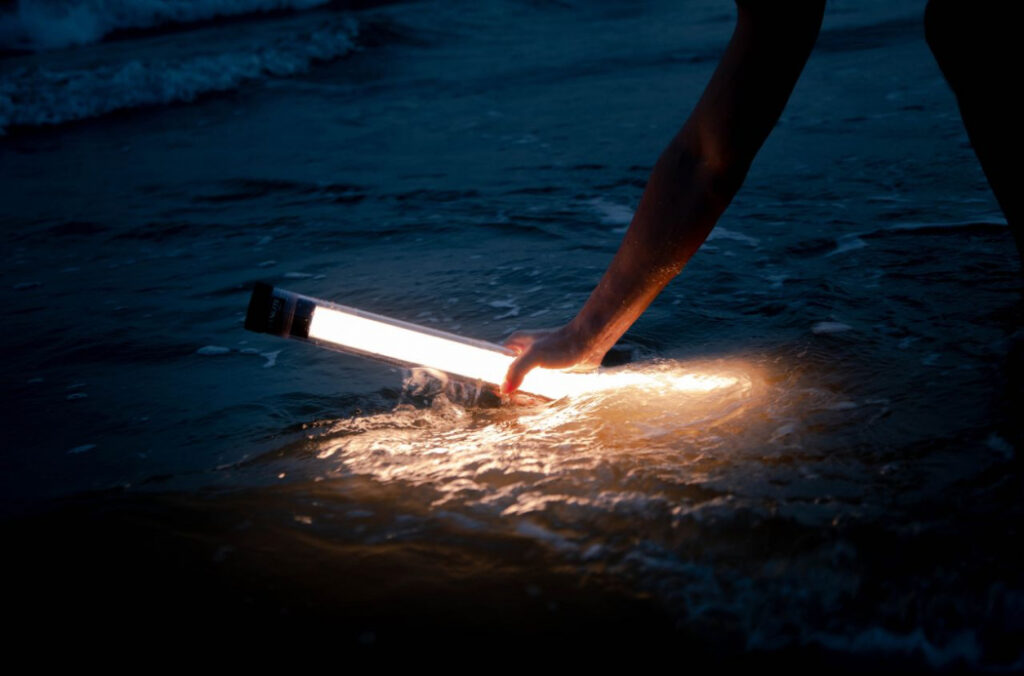 Nanlite proposes multiple accessories to use your light underwater. There are waterproof bags for the smaller 6C and a water-proof case, which is essentially a sealed tube of transparent PVC.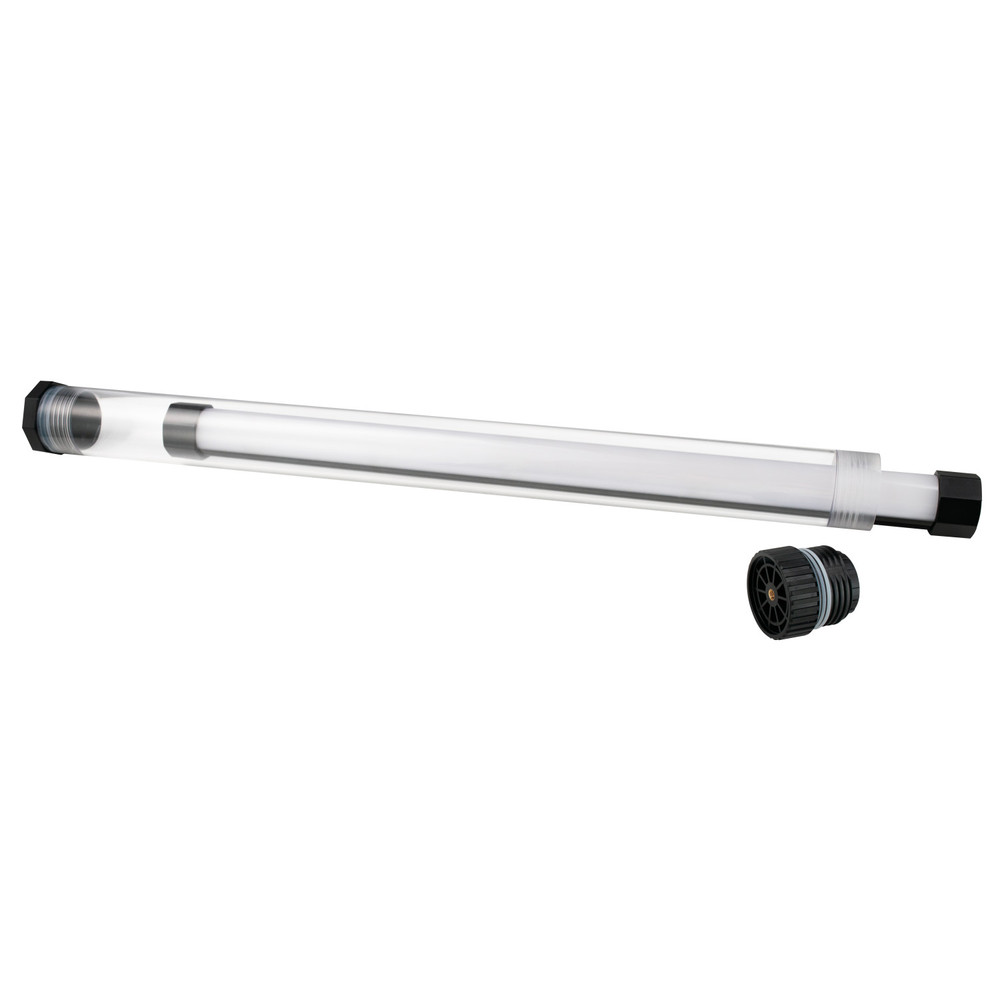 This is actually a great and simple idea to light a scene under water or shine a light from underneath it. This can also be a tool to weather-proof your tube during the rain.
The ergonomics
An easy light to set up
The light has multiple 1/4″ treads for you to fix it vertically or horizontally. One thing I love about this light is that it also has a squared angle on its base, so it can't roll around when simply put on a surface.
The light also really looks like a regular fluorescent light since it doesn't have any form of protruding base for control on the end of the tube.
The controls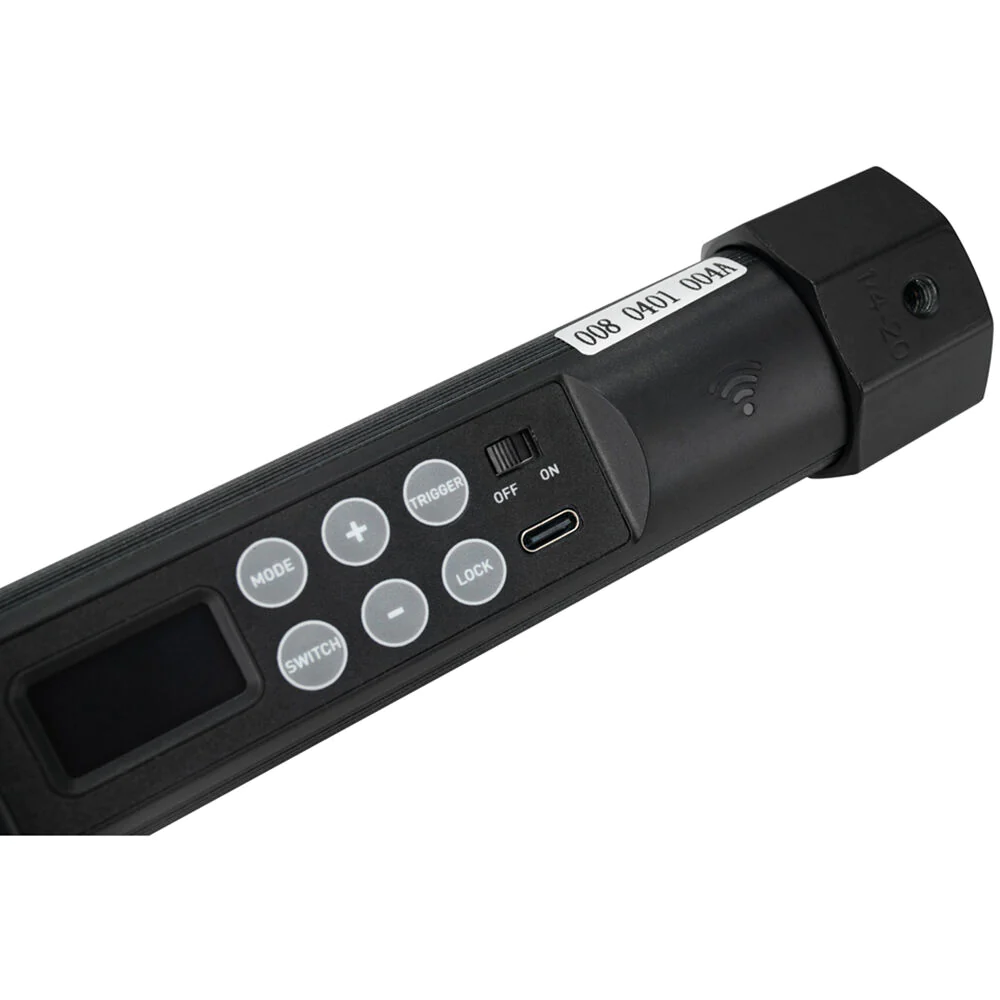 This version of the Pavotubes dropped the knob to only keep the button, which is a trade-off for having a light that blends better in the scene.
Although the knobs are gone, the light is still very easy and intuitive to operate. You have buttons to increase or decrease the brightness of the light, a button to switch between settings, and a mode button.
I also like that there is a physical switch to turn off the light, which means that in a backpack, the light won't turn on by itself. There is also a lock button and a trigger button to have control over the timing of the effects.
Wireless features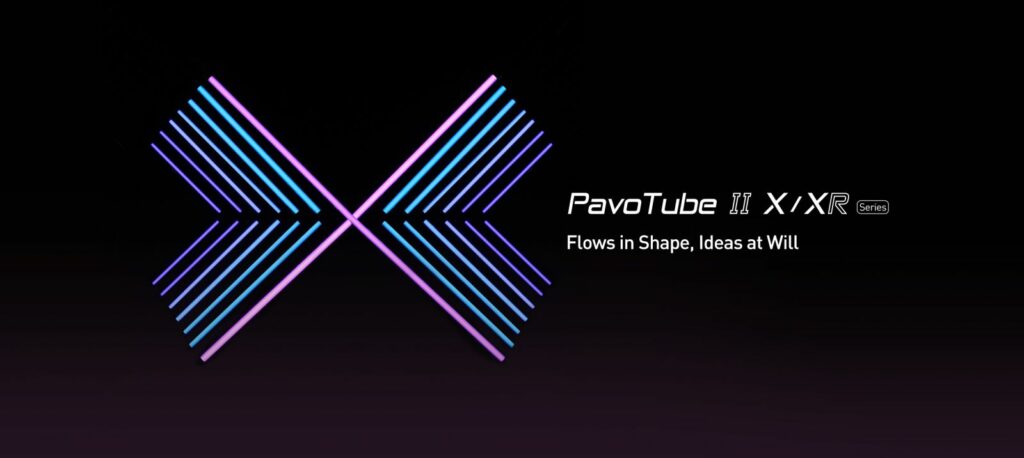 The Pavotube II 15X, unlike the older version, has Bluetooth and 2.4 GHz WiFi integrated into the light. This means that the light doesn't need an extra accessory to be controlled from a distance.
Tube lights are generally mounted to blend in with the scene, so this feature is welcomed. The XR version has wireless DMX.
The battery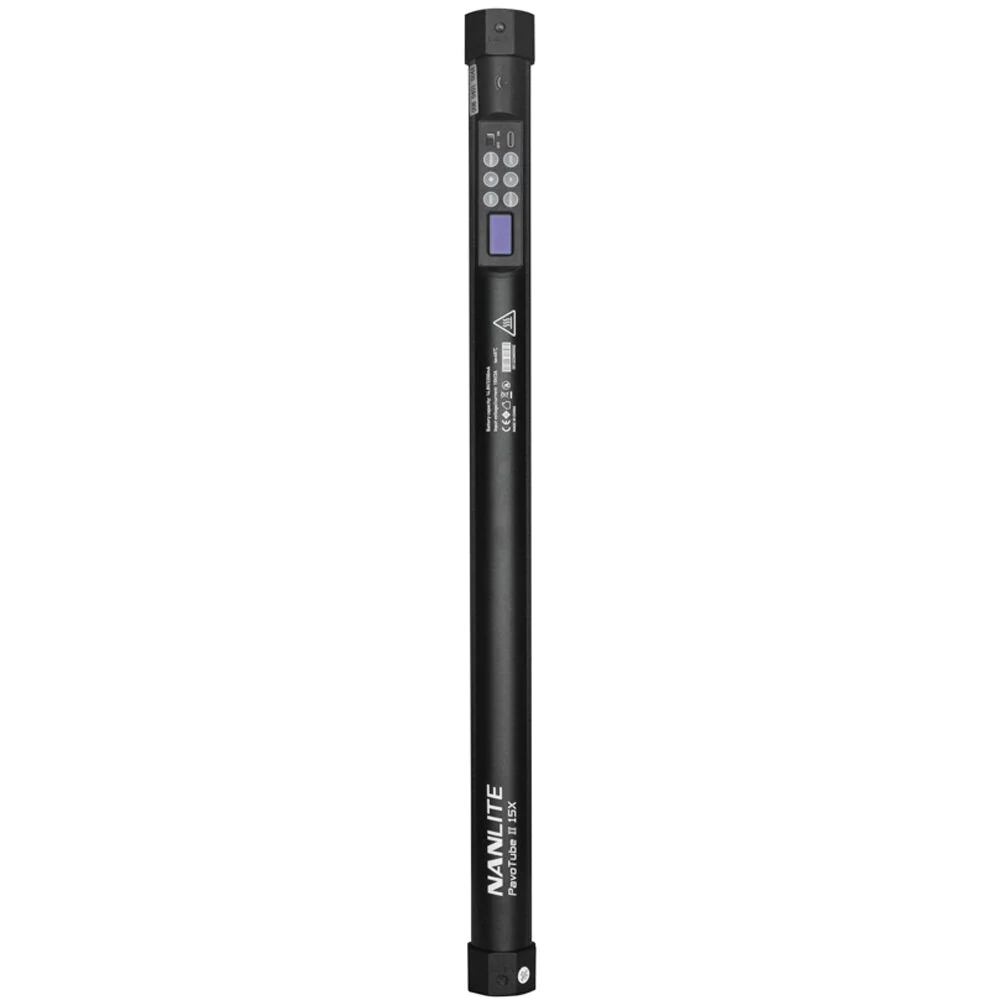 The battery of this particular tube can last up to 1 hour and 26 minutes at full brightness, and a full recharge is achieved in 3 hours, which is also faster than the older versions.
From my experience, I feel like the light consumes power even when dimmed at 0%. You actually have to turn off the physical switch if you want the light to save battery.
The Nanlink app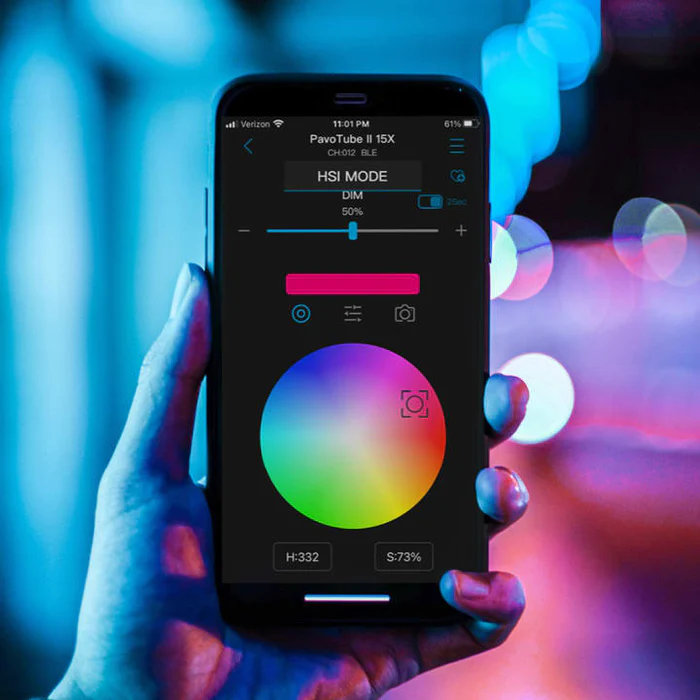 With this tube having wireless chips, you can finally use the Nanlink app to control your light, which is quite a breeze since the controls are less friendly than lights using knobs.
One feature that is quite handy is the chromatic circle to choose a specific color and saturation in HSI mode.
The quality of the light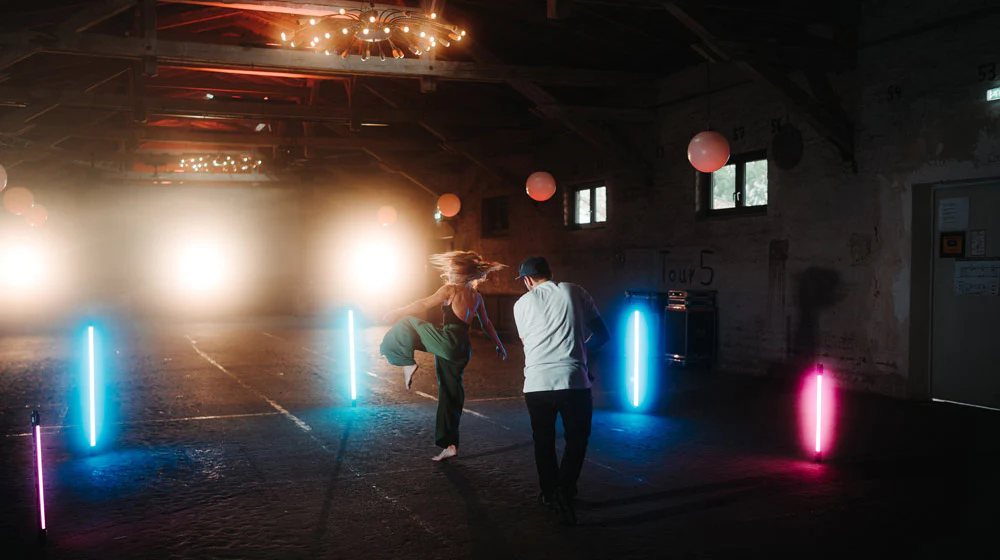 The power
The first thing I've noticed from using a tube is that the light is less powerful than a regular COB LED light.
To give you a perspective, at 100%, the Pavotube II 15X has the same output as the Nanlite Forza 60B II with the reflector dish dimmed at 1%.
The saturation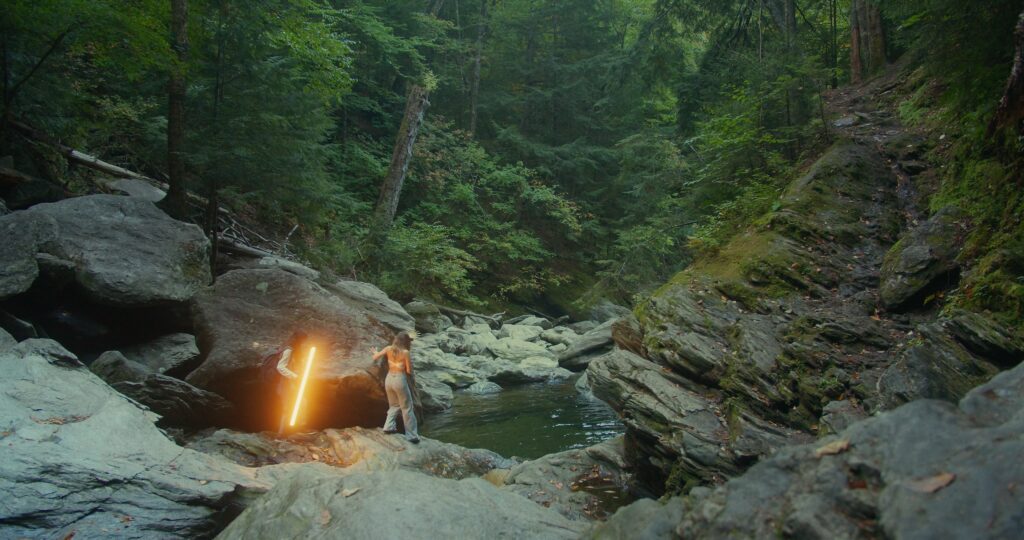 This tube light, even though it's not quite as powerful as COB LED, has a different look and feel to it. They are much more saturated and soft by nature.
This light is therefore more used during low-light scenes as a soft, pleasing light. The fact that this is an RGBW LED is probably contributing to the richness of the colors.
I haven't gotten the chance to try out the Forza 60C, so I can't really tell if being a tube with diffusion helps in this effect, but to my eyes, the difference at 2700 Kelvin really feels like the difference between an OLED display and a projector when it comes to saturation.
Anyway I think only a RGBWW light can give you these neon like highly saturated colors you get like in Nicolas Winding Refn Movies.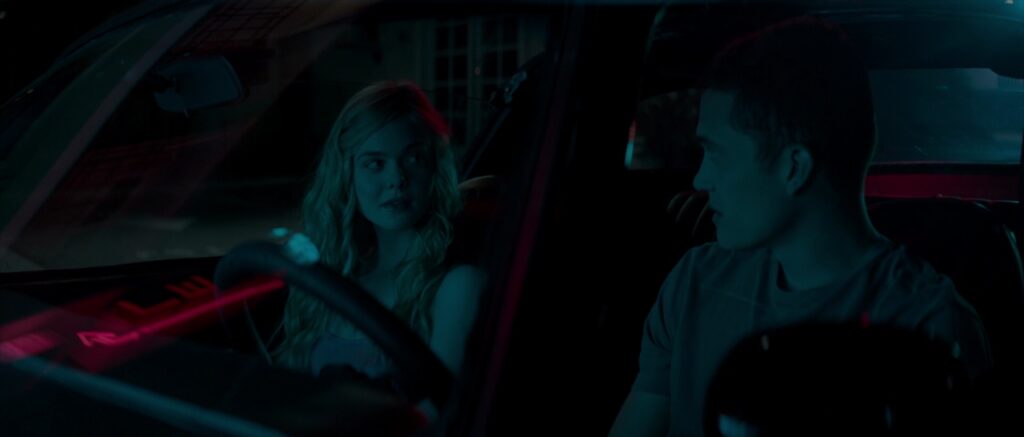 The output
Even though tubes are not the largest source of light per square inch compared to a large softbox, they can still produce soft light thanks to their diffusion glass.
You'll even get some different vertical and horizontal softness according to how you hold the light. This is great for getting a relatively soft light in cramped spaces, like a car, for example.
This softness, mixed with the high saturation of the light, makes for some really cool visuals that are hard to reproduce with COBs.
Color accuracy
Overall, the light is very accurate for a tube light or any LED light, for that matter. They are on par with the other products from Nanlite, including the Forza series.
SSI @3200K : 85
SSI @5600K : 74
The build quality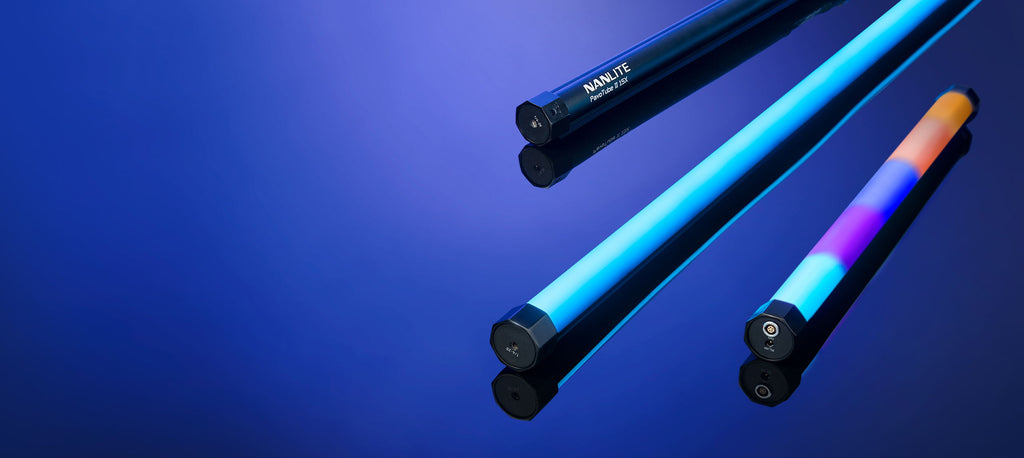 The build quality of the light is actually pretty good. The older version was mostly made out of PVC, and this time around they used aluminum.
They are more sturdy and a bit heavier in the hands, with a very good feel when it comes to potential longevity.
Compared to the competition
Astera Titan Tube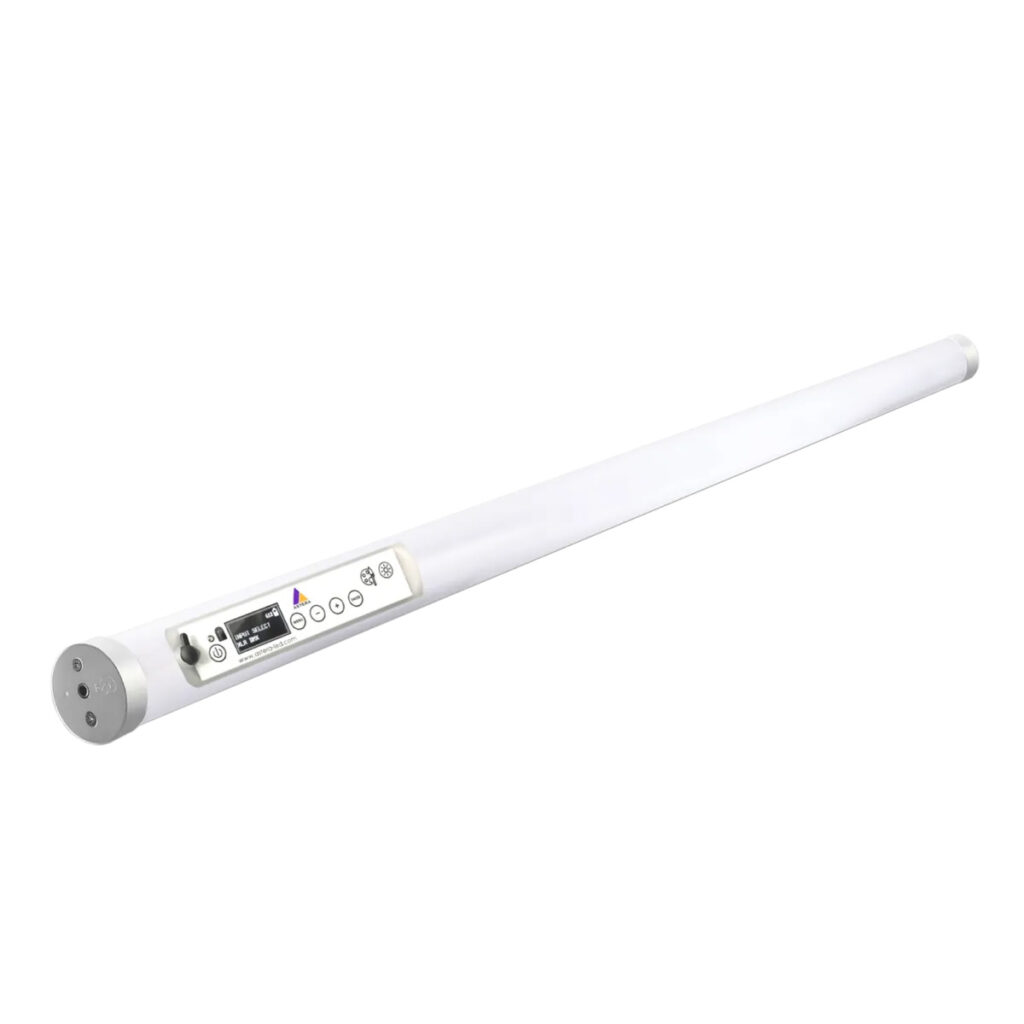 Astera Titan is the gold standard for tube LEDs at the moment, but they are a very expensive solution, especially if you are looking to buy or rent more than one or two.
The Astera tubes have a wider CCT range from 1750K to 20000K; they roll around and seem to be faster in their traveling effects.
They also have more output, although tubes are not known for being the brightest lights on sets.
Amaran tubes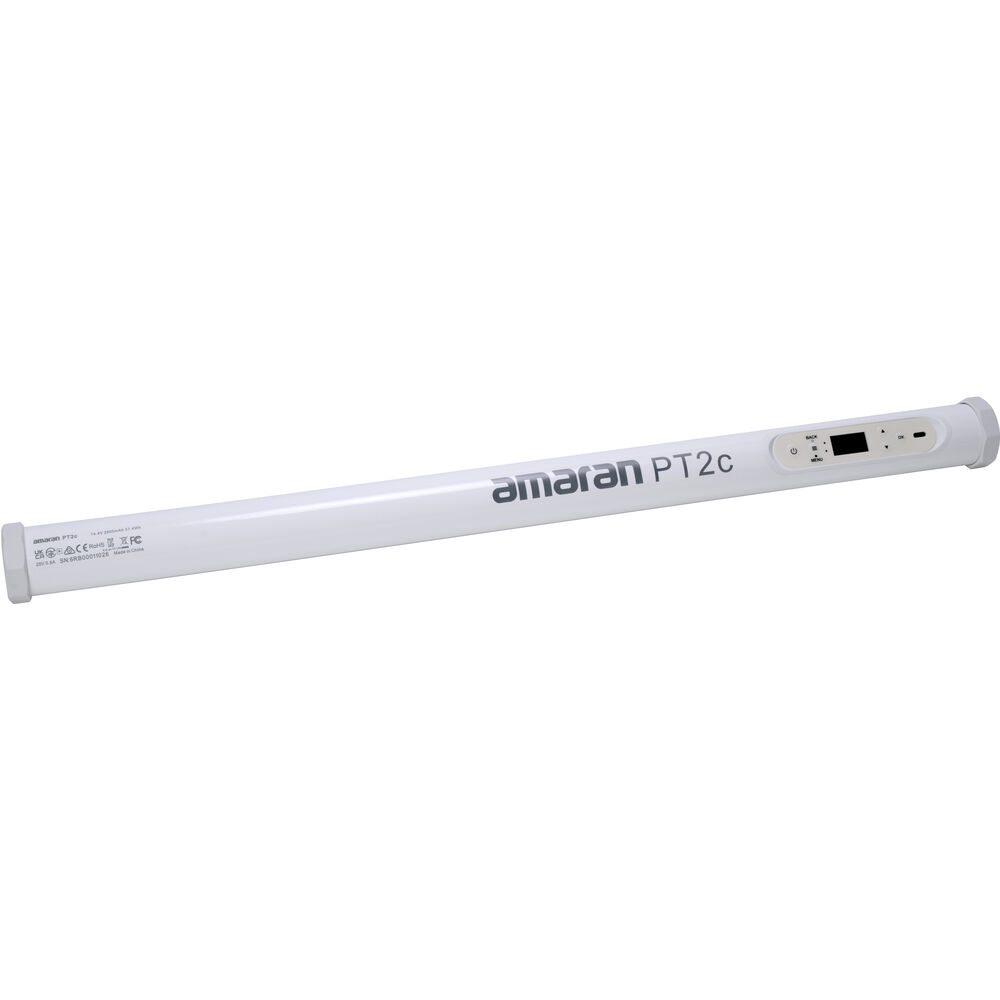 Amaran is the second brand from Aputure, offering value-added products. Amaran products are known to have very good quality for their price. That's probably why these tubes are made mostly out of plastic even though they come at a very similar pricing point of 358,80 euros for the PT2C.
The competitors of the Pavotube II X are the PT series, which stands for Pixel Tube. The Amaran PT2c is the equivalent of the Pavotube II 15X, with a length of 60 cm.
These Amaran tubes come in white, which is, in my opinion, the perfect color for tube light since they mimic perfectly fluorescent tubes.
They have half the power when it comes to output with 332 lux at 1 meter, so they have, of course, double the run time and charge faster. They also have two mounting points on the extreme, as opposed to only one.
Verdict
8.8 out of 10.
The Pavotube II 15X is a great tube light for professionals as well as enthusiasts. The build quality of this generation has been revamped with aluminum, and they feel very solid.
This newer version also blends perfectly in a scene as a practical light thanks to the removal of the large control handle.
The second generation of the X series finally includes Bluetooth and 2.4 GHz WiFi and is compatible with the Nanlink app.
Being RGBWW, these tubes produce a very pleasing, soft, and saturated light in HSI mode and a very accurate CCT mode that extends up to 1200 kelvin.
Tubes are definitely one of the most practical lights, especially when it comes to size and weight, and the Pavotube II 15X is perhaps the best option since 62 cm should be easy to carry around.
I've never tested the Astera Titan tube, which seems to be the gold standard in the industry, but for people on a budget who are still looking for quality tube lights, these are by far the best option, in my opinion.
Informations
Nanlite Pavotube II 15X
Official website: https://www.nanlite.com/index#/en
Page of the product: https://www.nanlite.com/product-pavotube-ii-15xr-30xr-60xr?t=1700573040167#/en/PavoTube-II-15XR/30XR/60XR
Facebook page: https://www.facebook.com/nanlitelighting/
YouTube page: https://www.youtube.com/c/NanliteGlobal
Our Video Production: https://www.neonnight.fr/en/