Klipsch is an American company founded in Arkansas in 1946 specializing in loudspeakers. First specializing in horn speaker, the kept innovating til this day.
Today they are well known in the audiophile world for their iconic copper cerametallic speaker which where shown in the TV show Suits.
Introduction
I've always been a headphone guy. I've probably owned about 20 different headphones in my life. I love to rediscover my favorite music with a new pair of headphones.
Five years ago, I decided to try some speakers since most people say that it's the closest experience you can get to being in front of the singer or the band.
So I decided to give it a try with some inexpensive gear since we all know the hi-fi passion is something that can be pretty hard on your wallet very quickly.
The difference between headphones and speaker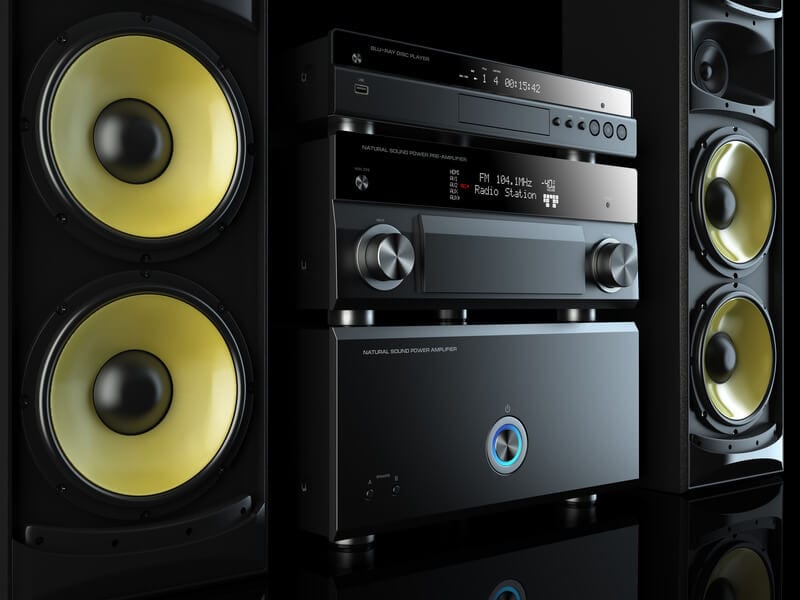 Headphones basically sound like a smaller version of the band inside your head. They are so close to you, and you can see every little detail. From the way the percussion hits to the lip movements of the singer.
It's a very intimate and pleasant experience, like someone whispering into your ears. Some headphones have an open design with a large soundstage that is supposed to mimic speakers, but in all honesty, they still have the same sense of closeness to them.
I love headphones because the sound is so detailed that you can pick up every little instrument in a song. Also because it's something you can bring wherever you go.
Speakers, on the other hand, are more like a realistic representation of the scene in front of you. The band will sound as if they are in front of you and will sound as big as or bigger than you.
To get to the level of detail of the headphones, speakers need to be set up at a higher volume. One thing speakers do best is realism; voices and instruments have more body and kick to them. It's almost indistinguishable from the real thing in front of you.
I also love listening to speakers; it's just something I do less often, not to fatigue my ears or the ones of the people around me.
I would say that I use my headphones 99% of the time for convenience. The music can follow me everywhere I go.
Why choosing Klipsch ?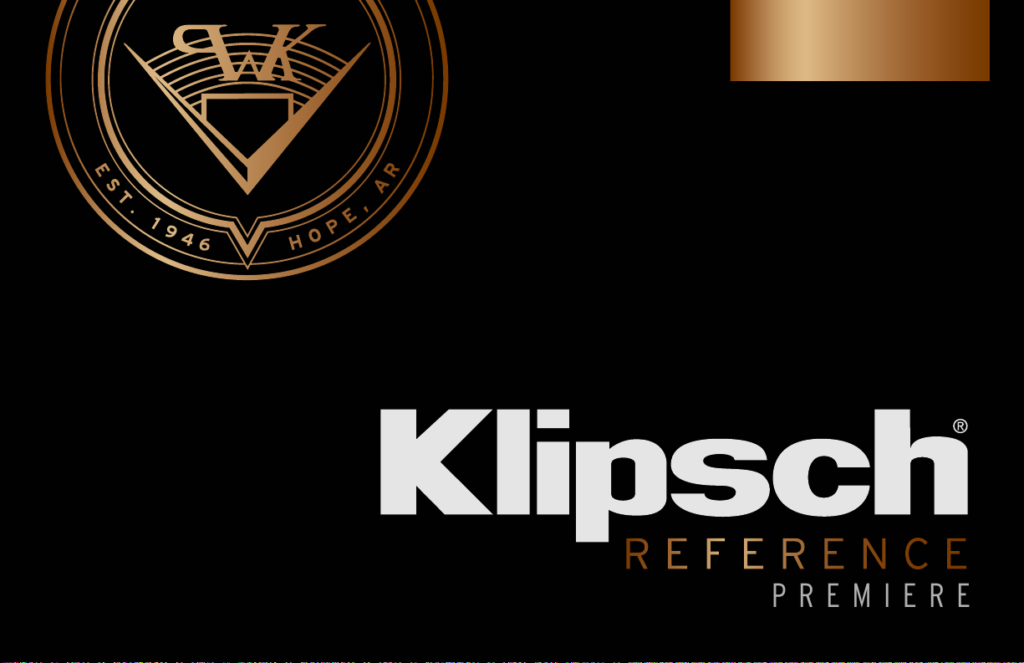 Klipsch speakers are definitely not the most accurate nor the best speakers in sale. If money wasn't a criteria I would chose something like the JBL L52 classic.
They are like a real retro classic and in the analog world, we always believe that old stuff were the best.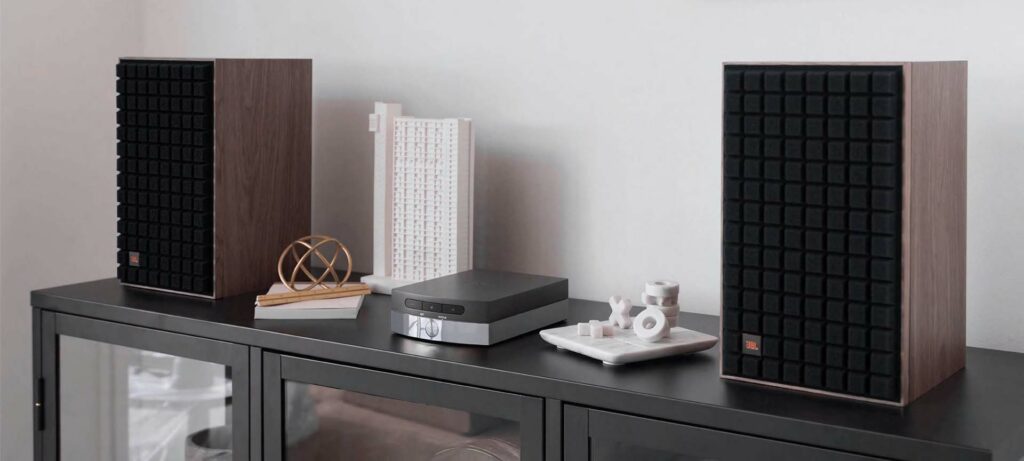 Truth be told, I saw a pair of Klipsch speakers in Harvey Specter's office from the TV show Suits. Harvey Specter is kind of a masculine fantasy for young men. A sort of lawyer version of James Bond, wearing Tom Ford suits and playing high stakes.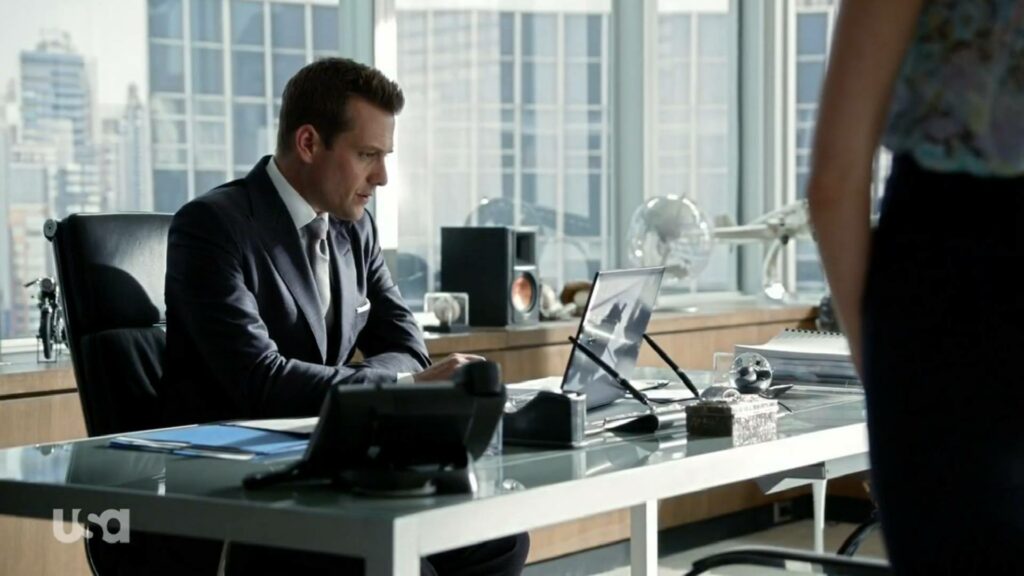 The funniest part is that this guy is a baller and has a shitload of money, owning a collection of old vinyls but actually rocking some RB 51 Mark II, which were sold for 280 euros.
It was basically product placement, and not even a smart one, though I have to admit that the copper driver looks really cool.
Klipsch is not known for producing high-end products but affordable ones with a very engaging sound. Some people like Z-Reviews rave about their RP-600M.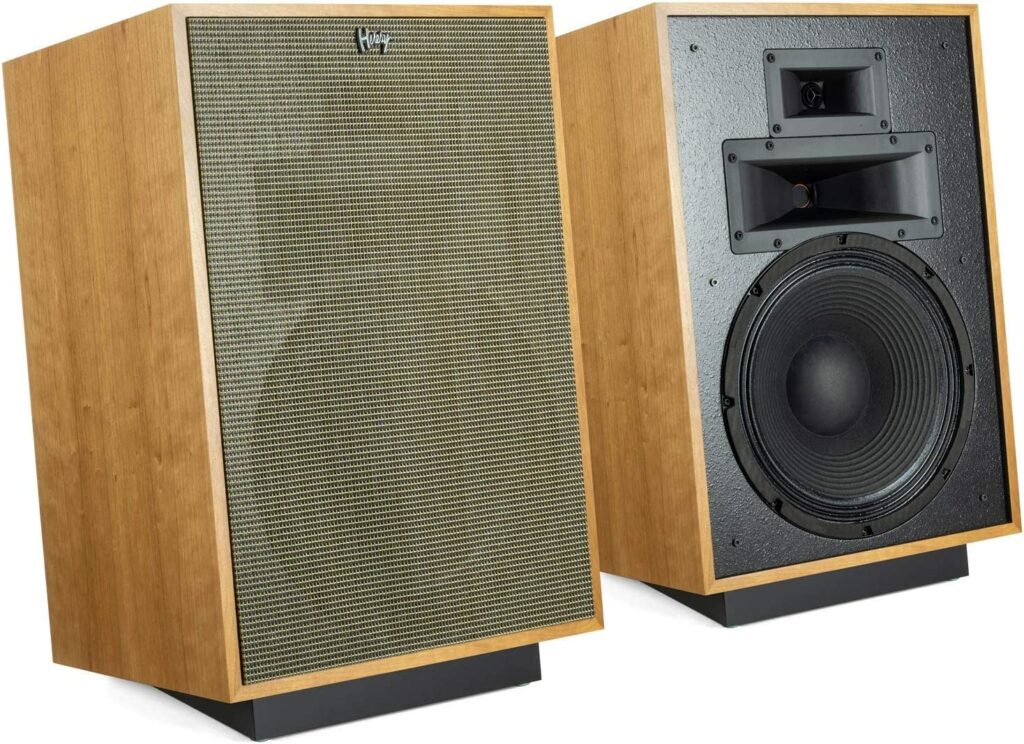 The brand of couse also makes high-end speakers. The Heresy IV is a well known model that pairs particularly well with high-end Yamaha amplifier.
Why the Klipsch RP-150M ?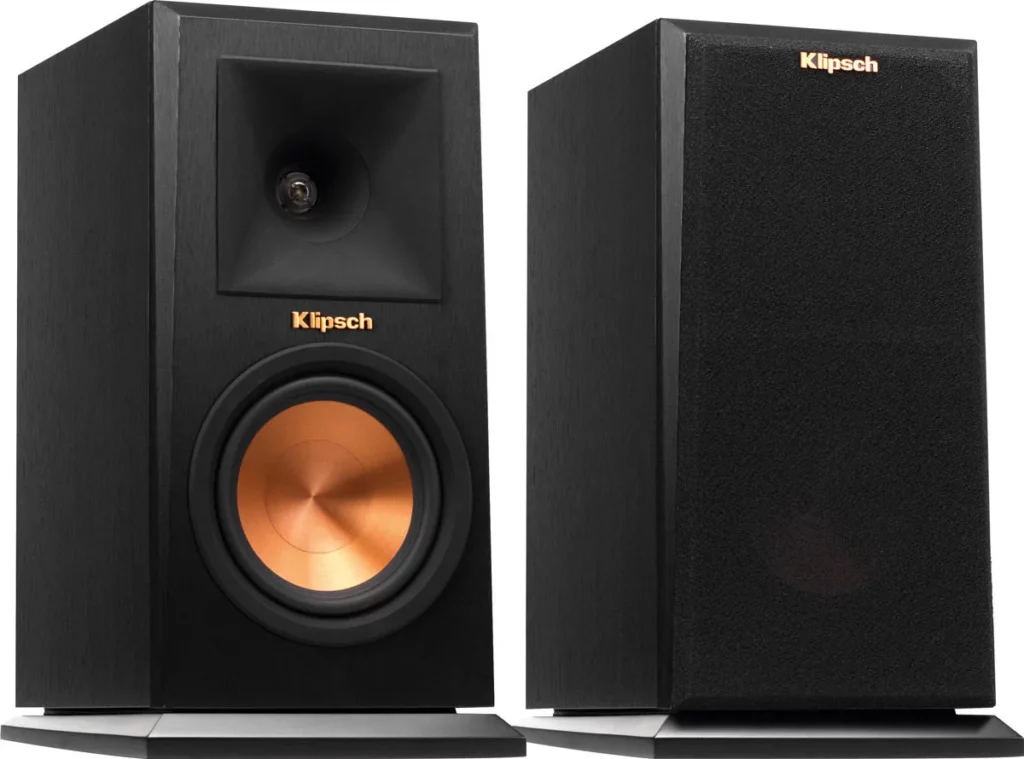 First, I chose bookshelf speakers because they are loud enough to fill a room with sounds. I don't need column speakers since I am not using them as home theater speakers.
They are here to play some music discreetly when I feel like enjoying some music and to be low-key enough to stay inside a room without taking too much attention.
The design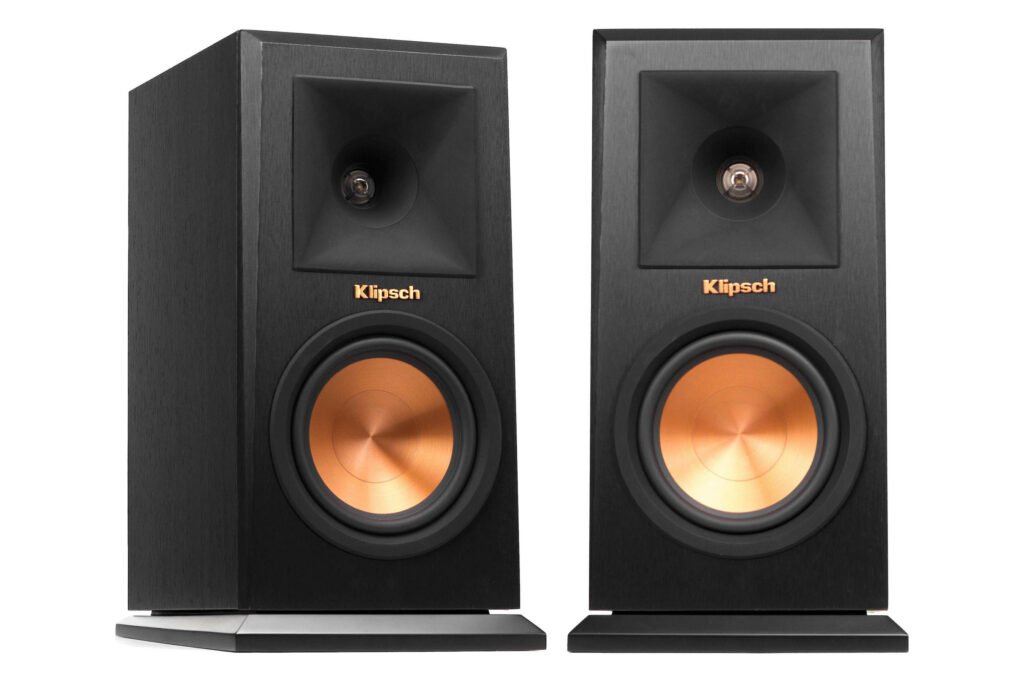 The RP-150M is the replacement for the RB-51 Mark II that Harvey Specter is using. They look more simple and slick.
They are 75-watt speakers, so they are powerful enough to fill a room with sound without distortion. They are low-key and the perfect size, in my opinion, for a room.

Perhaps their only flaw, depending on what you are looking for, are the feet that are slightly bigger and that are giving the speaker an angle. For me perhaps the RP-600M looks even cleaner.
The build quality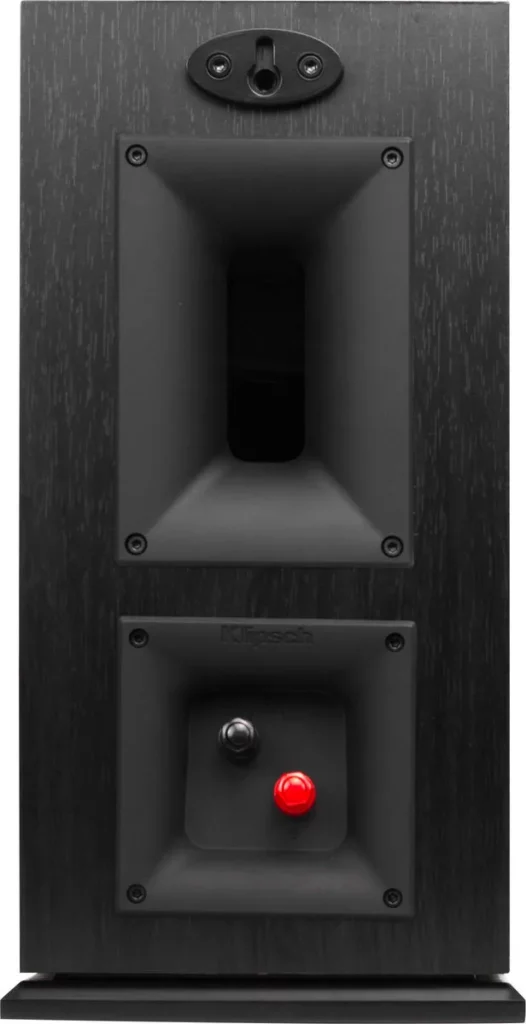 The build quality is decent. There is nothing fancy about these speakers; they are made out of chipboard, not solid wood, which basically means the same material as Ikea furniture.
They are wrapped with vinyl, and the finish on mine is far from the best, but for the price, it does the job, and if you are lucky, you won't find any defects in the wrapping of the vinyl.
Perhaps the black piano finish have better finitions. I also wish they had real female connectors instead of these old-school hexagonal bolt nuts.
The features
Klipsch has been specialized in horn speaker. For this specific model they use :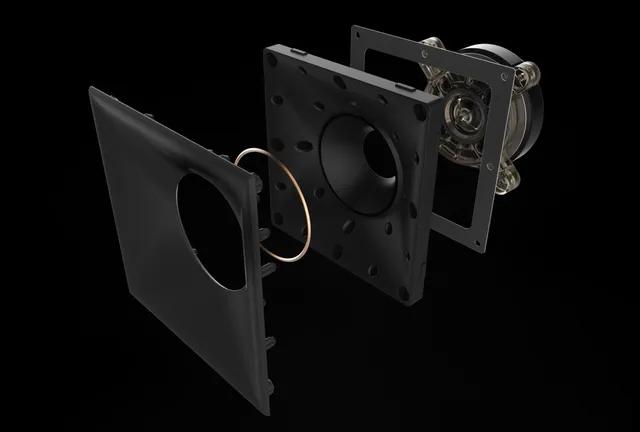 A 1″ Linear Travel Suspension Titanium Tweeter
I don't know what exactly this fancy name means, but we'll see in the audio quality that their technology works.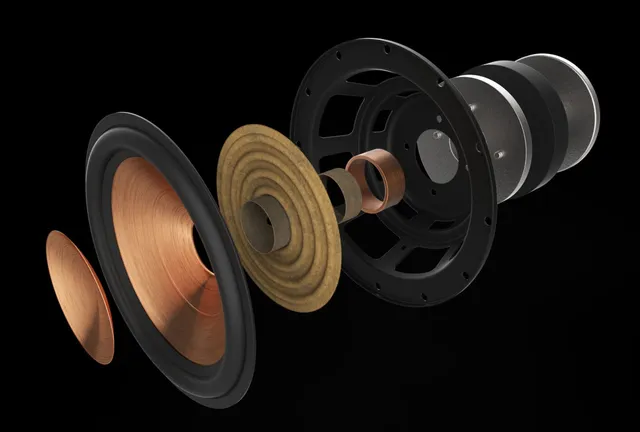 A 5.25″ Spun Copper Cerametallic™ Cone Woofer
Again, a fancy name and a fancy finish to the woofer of the speaker give it its particular style, which we either love or hate. Personally, I love it.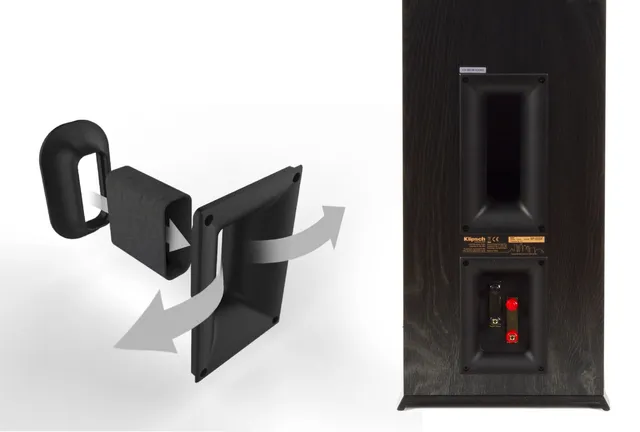 A 90×90 Hybrid Tractrix® Horn
Well, again, it's really hard to say what exactly this technology does outside of allowing air to flow behind the speaker when the membrane is at work.
The sound quality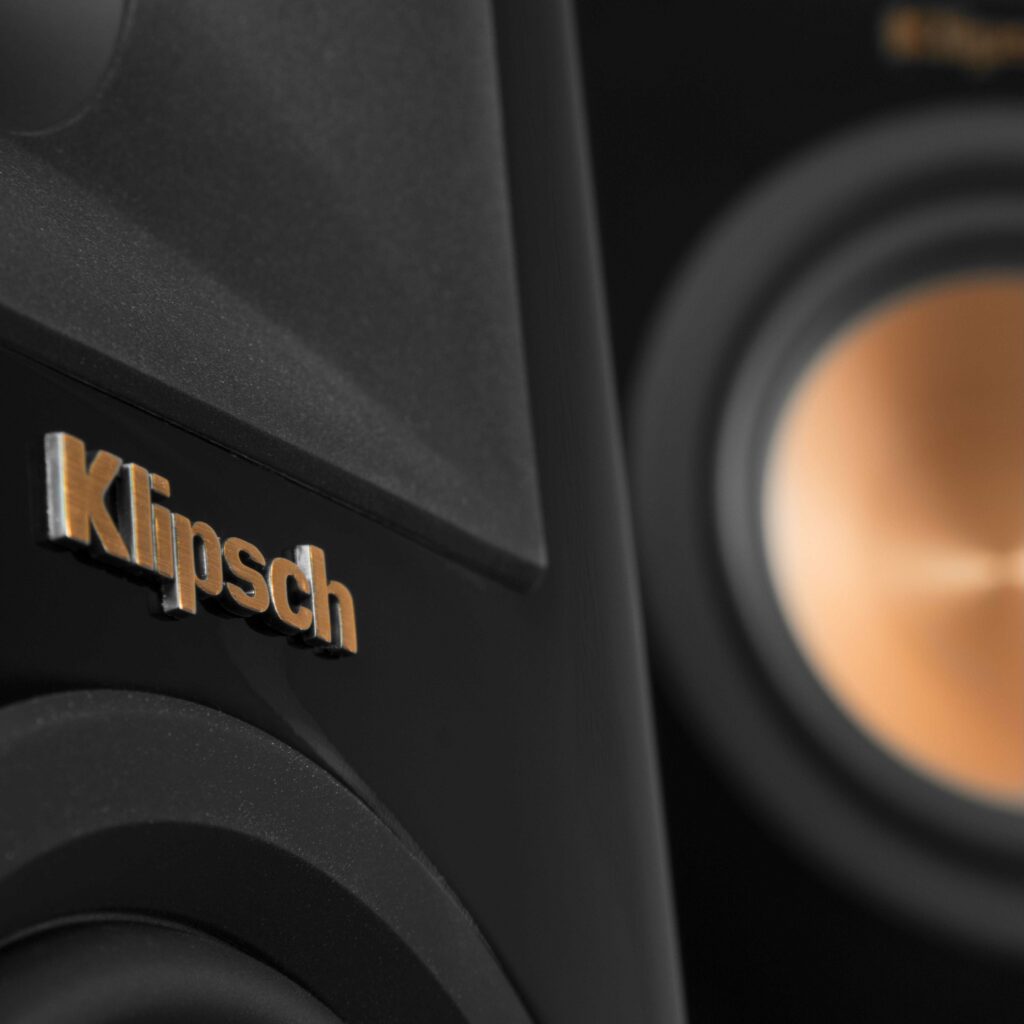 First thing to note is that this pair of speakers is used with a modest budget audio gear. I use my the bluetooth of my Macbook Pro through Spotify with Yamaha RS202D bluetooth amp. It's a minimalistic setup created to compete with all in one bluetooth speaker.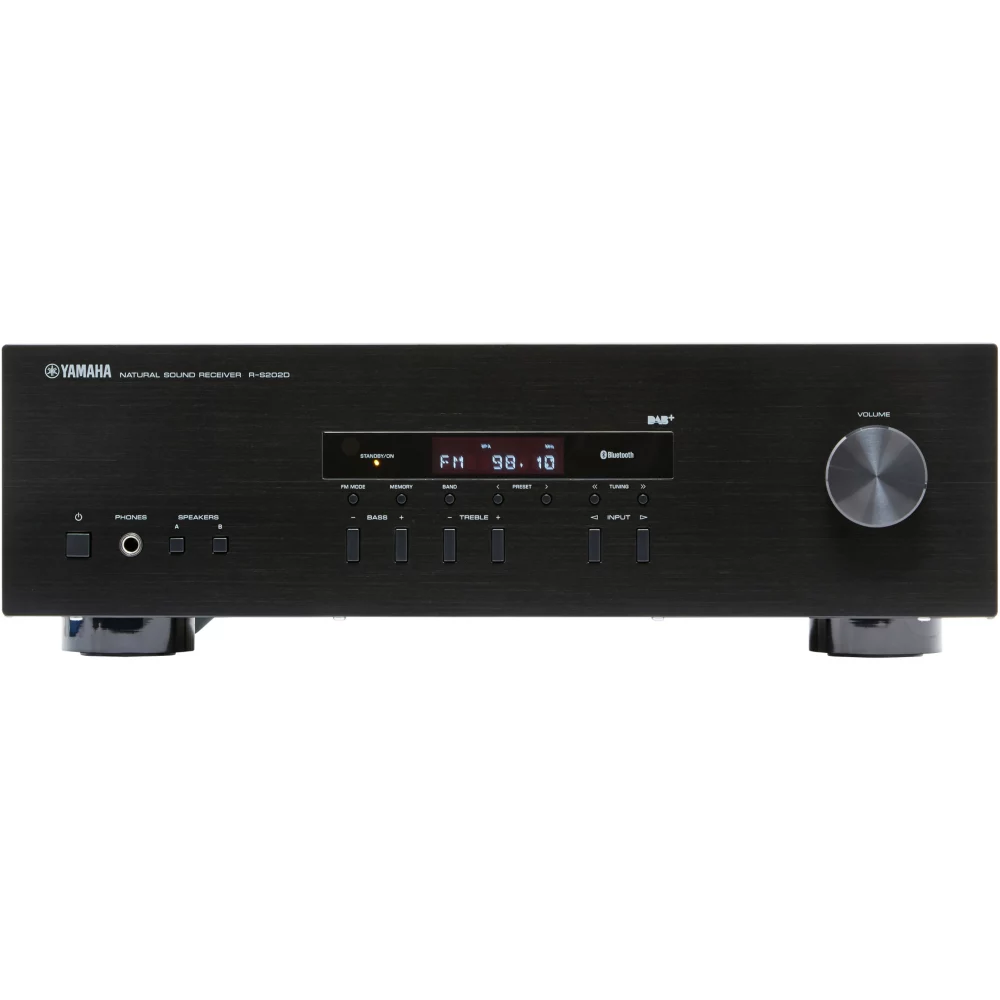 I will not be using wires, lossless audio, or Bluetooth 5.0 with this setup, which has the only goal of being easy and quick to use.
The sound coming out of this combo is simply great. First, I am not a fan of mono speakers; stereo is the bare minimum to create audio spatial reconstruction.
Mono speakers, on the other hand, can be easily moved around from room to room or even from house to house.
The highs
The highs coming from the speaker are very clear and responsive without ever being harsh. You can hear enough of them in instruments without them being overly present. Overall, they feel quite natural.
The mediums
I think this is the area where the speakers shine; the mediums, particularly female voices, are so well reproduced. Whenever I listen to the acoustic version of Chandelier by Sia or the cover of Depeche Mode's Never Let Me Down by Jessica Mazin, recently played in the Last of Us TV show, I can feel goosebumps.
It almost feels like the artist is singing in front of you.
The bass
The bass coming out of these speakers is relatively underwhelming. But it's something to be expected from bookshelf speakers that usually need to be paired with a subwoofer.
Personally, I feel like the bass in modern Bluetooth speakers is overwhelming. These speakers are made for people to host microparties. This is not the goal of these speakers, which are just for enjoying a session of music.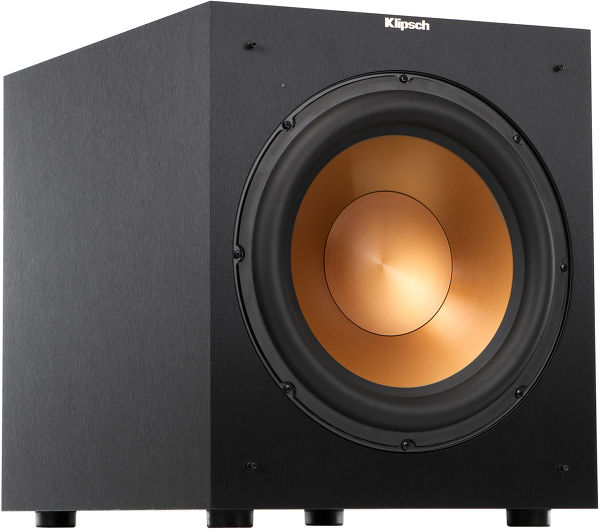 Price
The speakers are discontinued; the newer models are the RP-500M and RP-600M. You can perhaps still find some; the MSRP price in France is 279 euros, but you can often find them for 250 or even 200 euros.
Add to this a speaker like the Yamaha R-S202D, which costs 279 euros, and you'll be just under the 500-euro threshold.
You can even find the Yamaha amplifier for 159 dollars, at some point even 129 dollars. Pretty hard to be more competitive than that.
Competition
At this price point, the competition is the JBL Boombox 3, Marshall Tufton, or Stanmore III for the Bluetooth speaker.
For the other bookshelves, speakers at this price point include brands like Cabasse, KEF, Bose, Focal, etc.
I can't really compare them since I've never tried them. What I can tell you is that Klipsch is very aggressive in their price point, they are stylish, and they have a dynamic sound.
Verdict
8.0 out of 10.
These Klipsch RP-150M are definitely a great value if you are looking for a pair of affordable speakers.
Of course, you'll have to pair them with an amplification system, perhaps Bluetooth if you need convenience.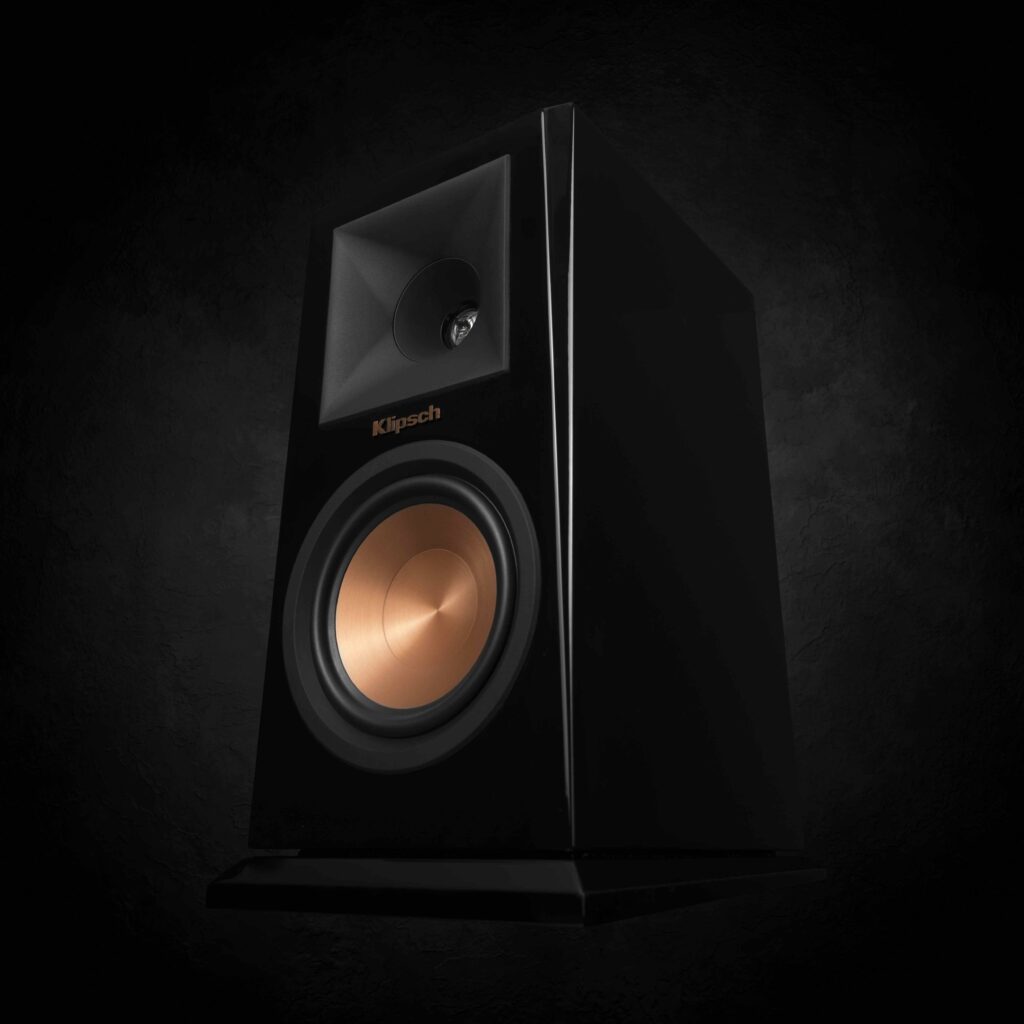 Most people will turn to new devices such as portable Bluetooth speakers, which already have the combination of an amp and speakers. You can even buy two of them to get stereo, I believe.
Obviously, now there are newer models, such as the RP-50M or RP-600M II, with improved sound and technology.
Informations
Klipsch RP-150M
Website : https://www.klipsch.com
Facebook : https://www.facebook.com/klipschFrance/?locale=fr_FR