Invoxia is a French company that produces GPS tracking devices to track and protect your goods from thieves.
As you may already know, our car was stolen in March of 2023, just after we had bought it for one month.
From March to July, we have been living a real nightmare with the insurance as well. So much so that we changed providers to get a better one.
Since we got our car back, we decided to protect it to avoid living the same hell.
Why protect your car?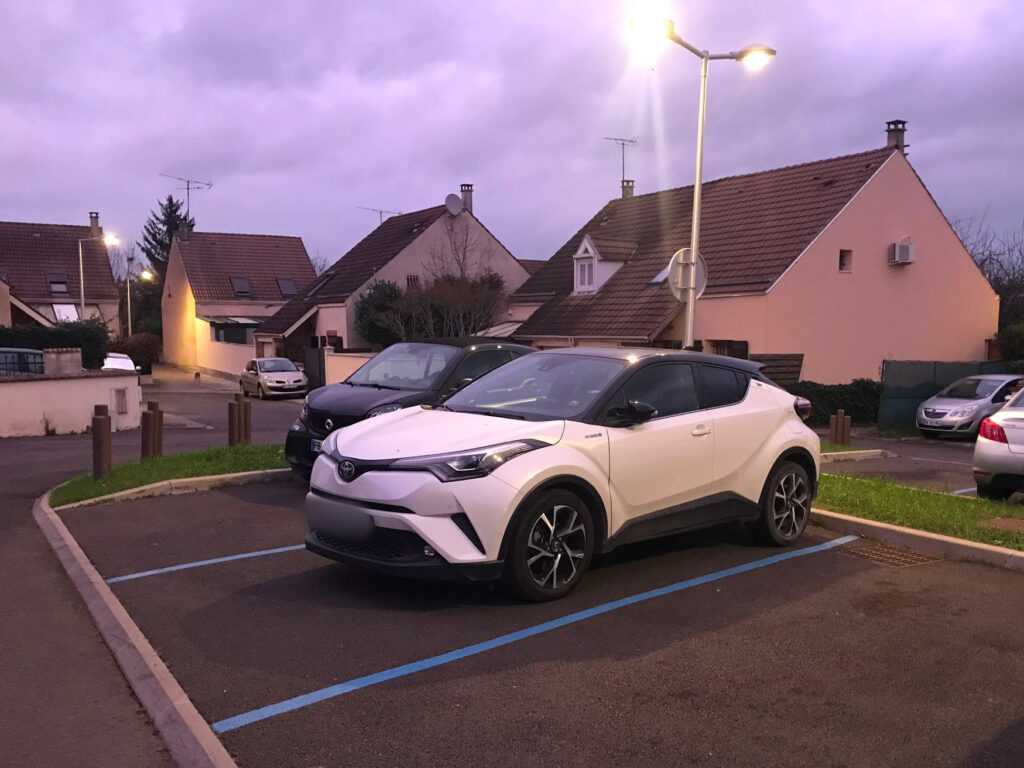 These days, I wouldn't recommend anyone not insure their car against thieves and fire. Unless you are willing to lose your car and its value,
Perhaps the hardest part was that we could have avoided this with simple tools such as an air tag, a wheel lock, or even a GPS Tracker.
France, and especially Île-de-France, have always been an insecure place to live since the start of immigration.
Which tool should I use?
There are at least five options when it comes to protecting your car and valuables.
Car insurance: this one is the most important. Choosing the right insurance is also a big deal if you don't want to spend your days chasing it.
Wheel lock: This one is a must as well, especially if your car is easy to start without a key, like a Toyota CHR. Most thieves will look for opportunities and choose the less risky option.
GPS Tracker: This one is a must as well. A GPS Tracker will give you relief knowing that if anything moves, you'll be informed instantly.
Airtag: This is the cheapest but most effective solution. It has the benefit of working underground and inside buildings.
Volumetric Alarm: Well, this one is quite an investment and quite annoying when it's triggered for x reasons. Sometimes using a sticker or a fake alarm will do the job.
The pros of using a GPS Tracker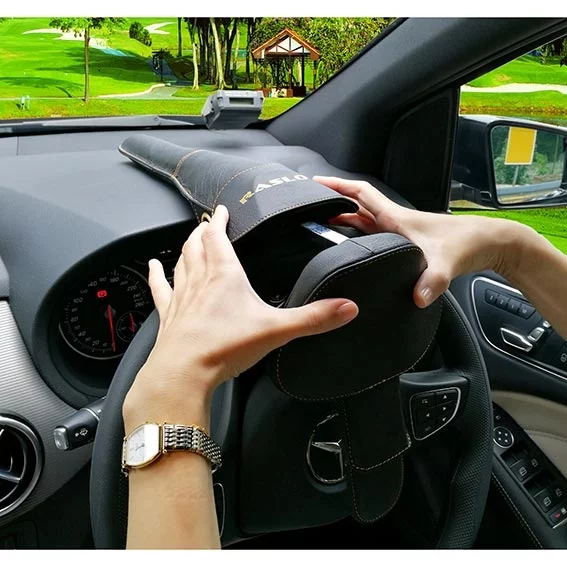 Basically, you'll have live feedback. You can even track the journey of your vehicle while the thief is inside. That's pretty handy if you are looking for justice and want to catch him so he can get the sentence he deserves.
Using another device, such as an Airtag, you'll need people around with an internet connection to send the signal. So there might be a big delay—perhaps enough time for your vehicle to be barebones before you arrive.
The cons of using a GPS Tracker
For the triangulation to work, GPS needs satellites, and satellites lose you as soon as you are inside a tunnel or underground. The underground is one of the places thieves tend to bring their prizes. GPS alone may not do it.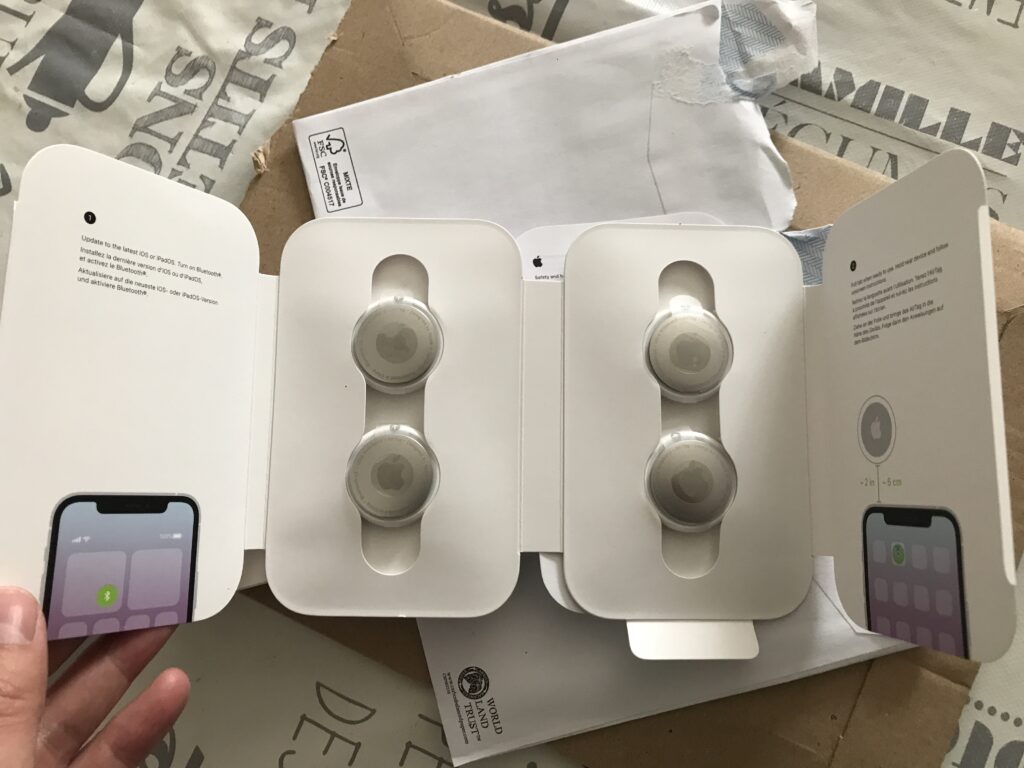 GPS trackers have to be charged more often than devices like Airtags. They can't really be as conspicuous since they are slightly bigger, but just a little bit.
GPS Trackers often have some sort of monthly subscription that you'll have to pay, although it might not be much. Airtags are absolutely free.
Invoxia GPS Tracker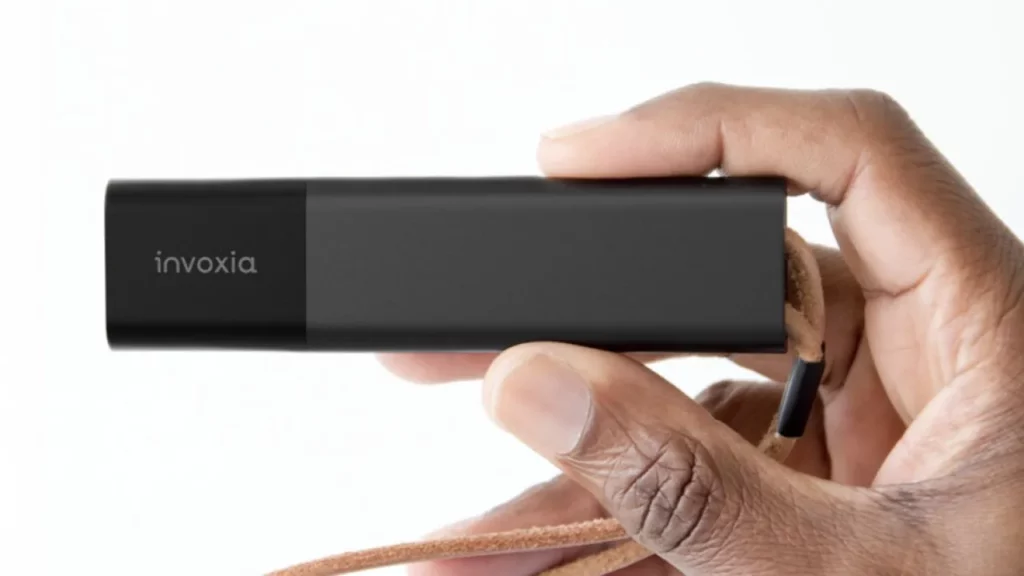 Invoxia GPS Tracker is a French product that is simple to setup and use. It has a mobile app with clear functions.
One thing Invoxia has is a free service for three years before the subscription starts. This is quite handy because we have so many subscriptions these days that it really becomes a barrier to purchasing yet another monthly service.
Another good thing about it is that it's small, it's light, and it has a battery that will last 4 months. So there's no need to wire it and hide it with professionals. This is just a line for an Airtag.
What are the usage ?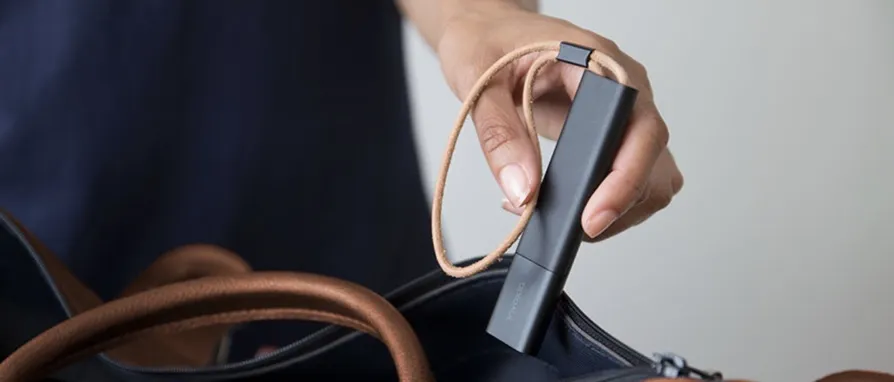 To be fair, since the device is as small as a Stabilo, you'll be able to use it as an Airtag to track all your valuables, like your purse, a computer bag, or anything else that you want to protect.
I personally find that an AirTag is easier to hide than this device. I think thieves, if they still have something valuable, will make sure to take the tracker out of it at some point.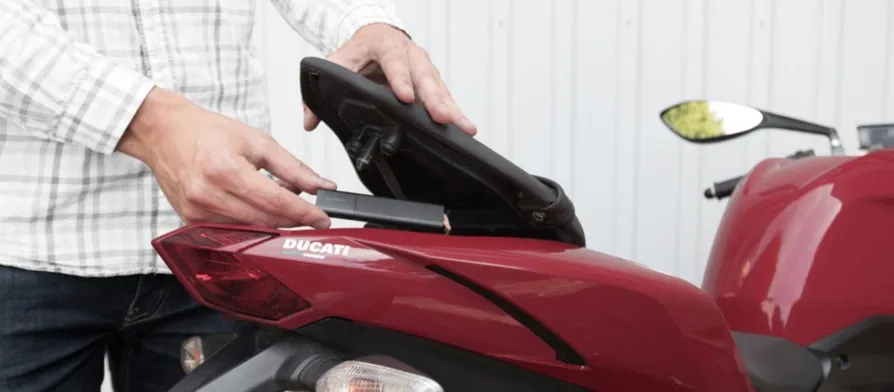 Obviously, the main idea behind using it is to track something expensive that can be stolen and moved, such as a motorcycle, a bike, or even a car. In these vehicles, there are many more options to hide so that the thief may not find them.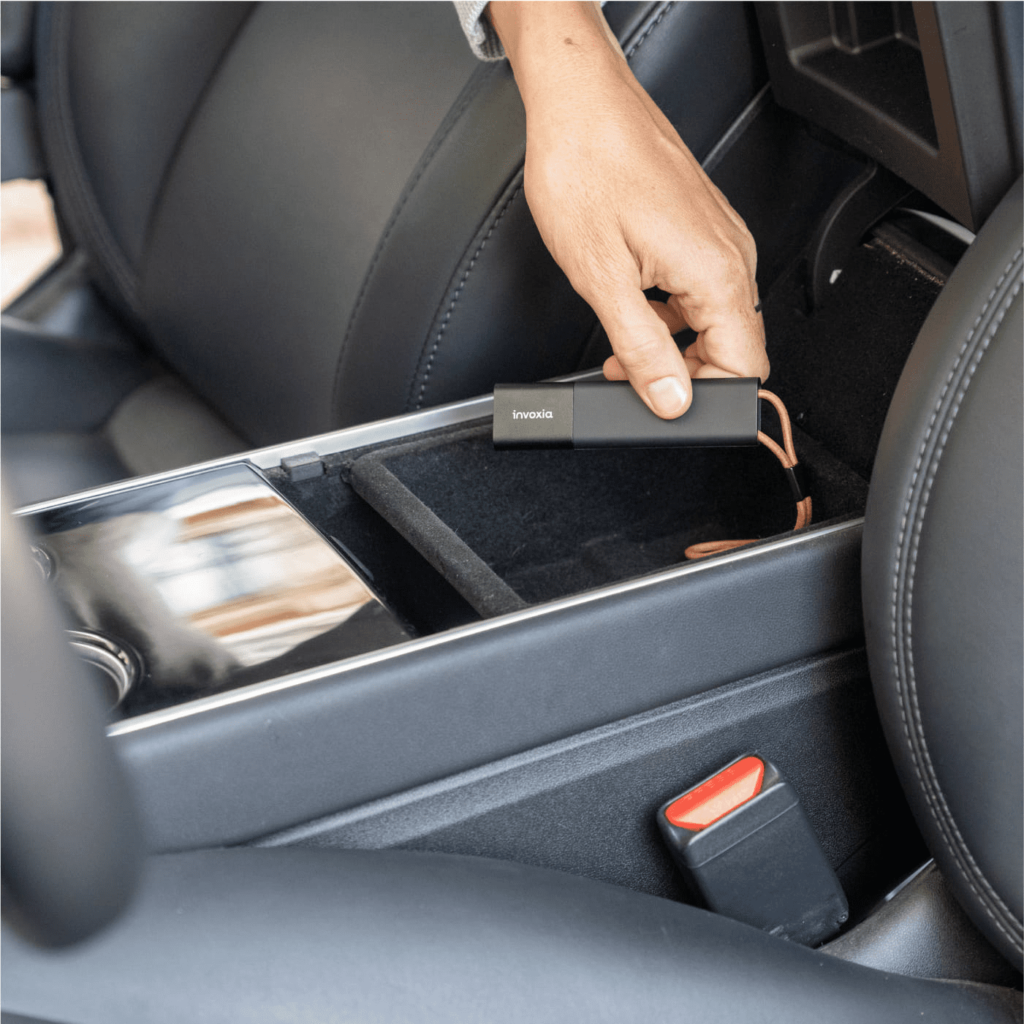 I wouldn't recommend putting it in the glove box, for example; it's definitely something a thief will check. Perhaps you need to find a hard-to-find location, such as putting it inside a chair or under a carpet. Thieves don't have time to check a lot when they are at the location.
That's why thieves will put the car somewhere to dry and check if someone claims it back.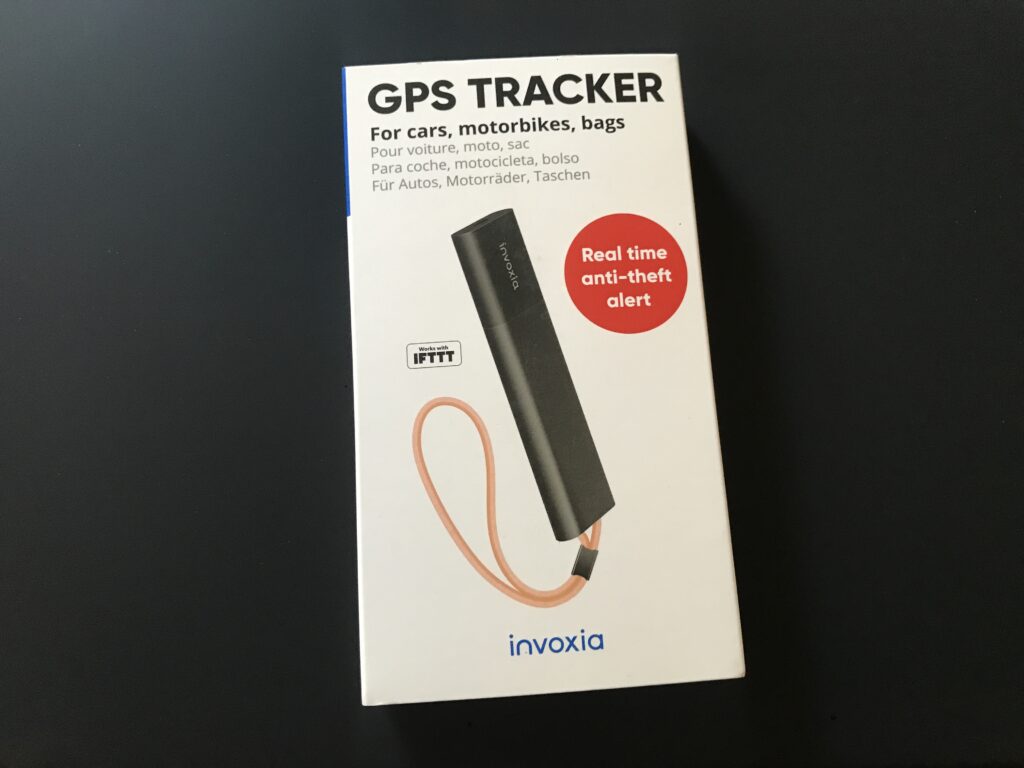 The Invoxa Box is quite small, perhaps the size of a small book. This is a good thing since I didn't know exactly how long the product would be.
The product is actually way smaller than the box, and there are only a few sheets of instructions and a very tiny cable to charge the device via micro-USB.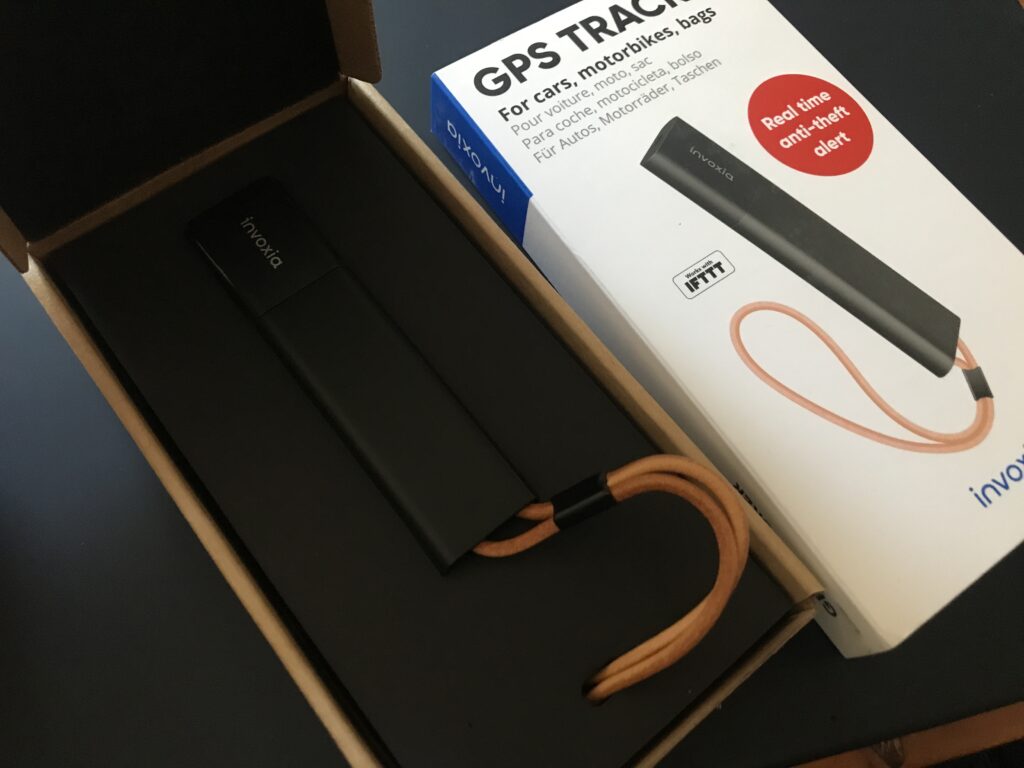 The product is very light, and I feel like there's actually not much inside. It seems to be a very simple and inexpensive product. I was honestly expecting something more solid and heavy.
Now I understand why this product is way cheaper than the GPS tracker installed by professionals. But hey, this is a good thing; this democratizes the product to the masses.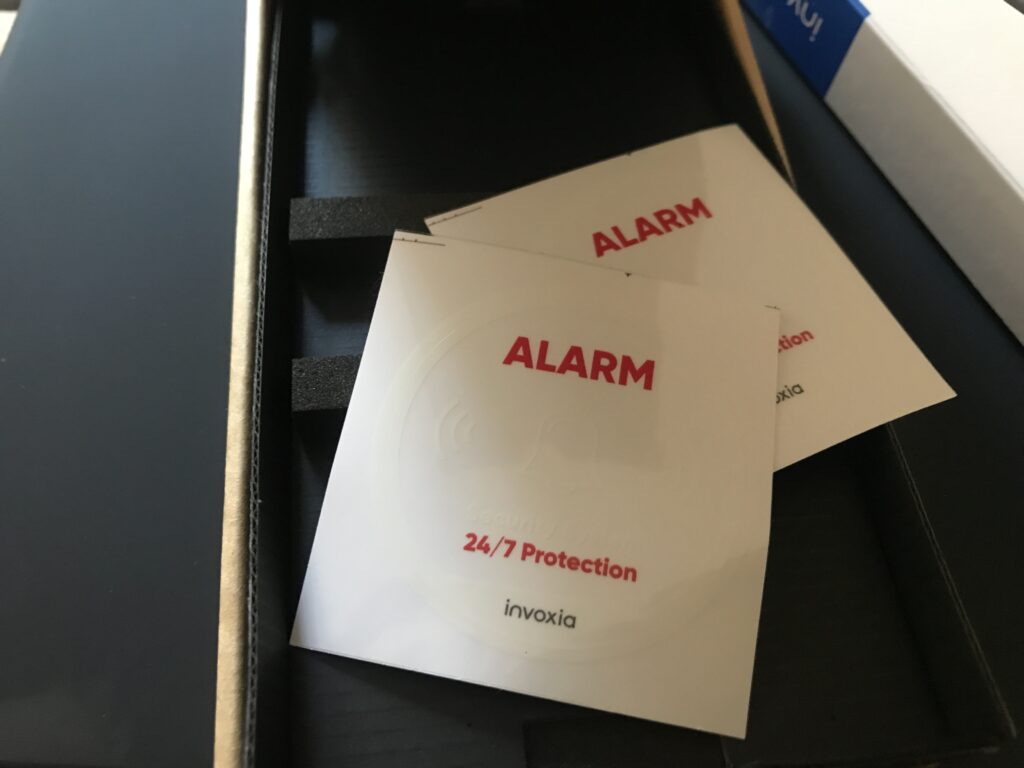 Inside the box, you'll find some stickers that you can stick on your car. It's a bit sad that they didn't think of these stickers as interior ones.
Now the real question is: should you announce or not that you are using an Invoxia product in your car? This is debatable.
On the one hand, people will know they'll have to look for it, but on the other hand, perhaps it will be dissuasive enough for them not to take the risk.
The features

The main feature is basically the ability of the device to track your position thanks to GPS technology. You can have a map with the location and the routes that the device has taken at what time.
This is very handy; these informations seem to be live or almost. Of course, it's not going to track like the GPS in your car, but at least you can see exactly where the device is and what route it has taken.
One other feature is the ability to send you a notification if the device moves. For example, if your car is changing streets or even if the device moves physically, like a car being shaken or a motorcycle being inclined, the device can send you a notification.
You can also define a zone so the device knows that if it leaves that zone, it has to send you a warning. There's another feature that lets the device check if your phone is in the same location, so it doesn't bother you with notifications when you are driving somewhere.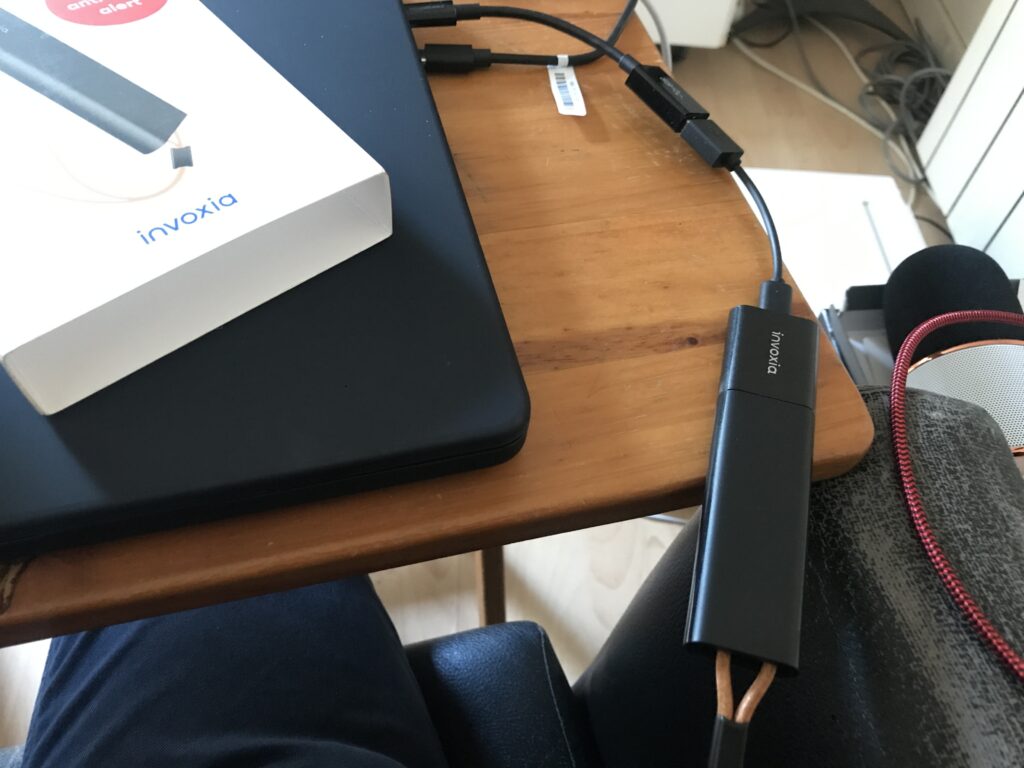 Charging the Invoxia to full charge the first time takes around 180 minutes. You can actually see the percentage of battery left in the device with the app.
Verdict
8.0 out of 10.
Overall, this product is very useful and cheap compared to the real GPS Tracker for cars that you have to install within the electrical system.
It's lightweight and small, so it's easy to conceal. You can use it for other purposes, such as protecting your valuables.

The device comes with 3 years of free services, and after that, the prices are quite low overall. I think the product is quite a good deal.
It will offer you tons of peace of mind and a real tool to catch some thieves. Perhaps the only downside is that you'll have to remember to charge it every four months.
There's also the build quality, which seems a bit cheap. I scratched mine on the first day I used it, and there are no accessories to stick it somewhere; you really have to do it yourself.
Informations
Invoxia GPS Tracker
Website : https://www.invoxia.com/fr
Facebook : https://www.facebook.com/invoxia/?locale=fr_FR