After having reviewed DaVinci Resolve Studio 18, I feel like it's only natural that I write a quick review of this tool, which I highly recommend.
We'll see in this article how this keyboard can improve your productivity and why you should probably think about getting one.
Introduction
DaVinci Resolve Studio is currently the best all-in-one solution for video editing software. The most important part of post-production is probably editing and cutting.
The content is the most crucial part of a video, and even if a video is shot on an Arri Alexa, it can't compete with viral content shot at the right time and in the right place on a phone.
With phones and apps like Tik Tok, Facebook, and Instagram. Content has become more and more condensed. Unless something new and interesting comes into focus very frequently, people tend to swipe. That's why it has become primordial to edit footage with ease and quickly. To make sure you extract all the juiciness from your rushes.
What is a Speed Editor ?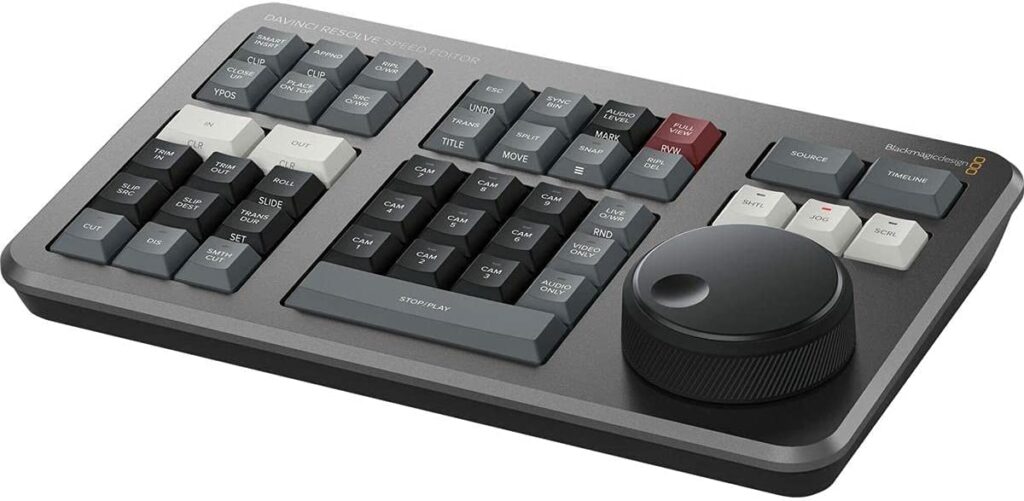 DaVinci Resolve Speed Editor is basically a small keyboard custom made for the cut tab of the software DaVinci Resolve.
All the keys have been designed to make your job easier and faster. It's also fair to say that this is the smaller and more portable version of the more complete DaVinci Resolve Editor Keyboard.
This smaller keyboard has been designed to be portable, since most content creators travel a lot and have to work with laptops most of the time.

Like I've previously mentioned, this is the page on which you'll most probably spend the most time if you are a content creator. This is the page where you select which part of your video rush will make it to your timeline.
How does it work ?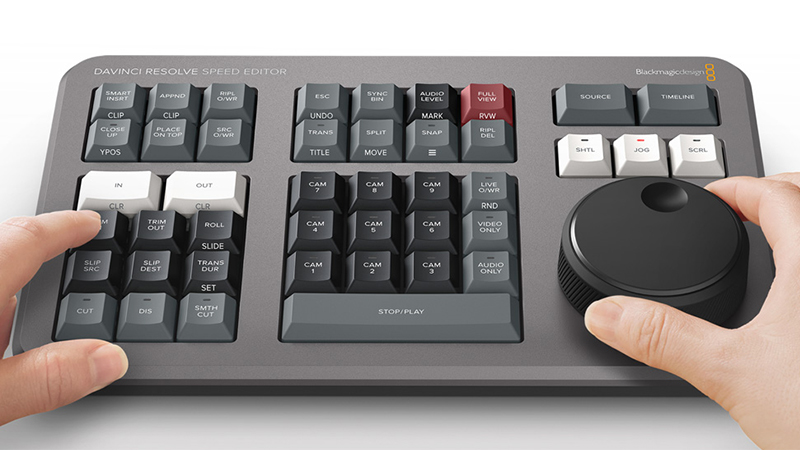 The first thing to understand is that this keyboard is optimizing only one process in your workflow, which is cutting.
This means that this tool is optimized for the Cut page of DaVinci Resolve and not the other tabs, even if you can still use some of its functions.
A video editor has to digest tons of footage. Sometimes it takes several tries for the edit to be perfect. We are talking about perhaps hours of footage for a 10-minute video.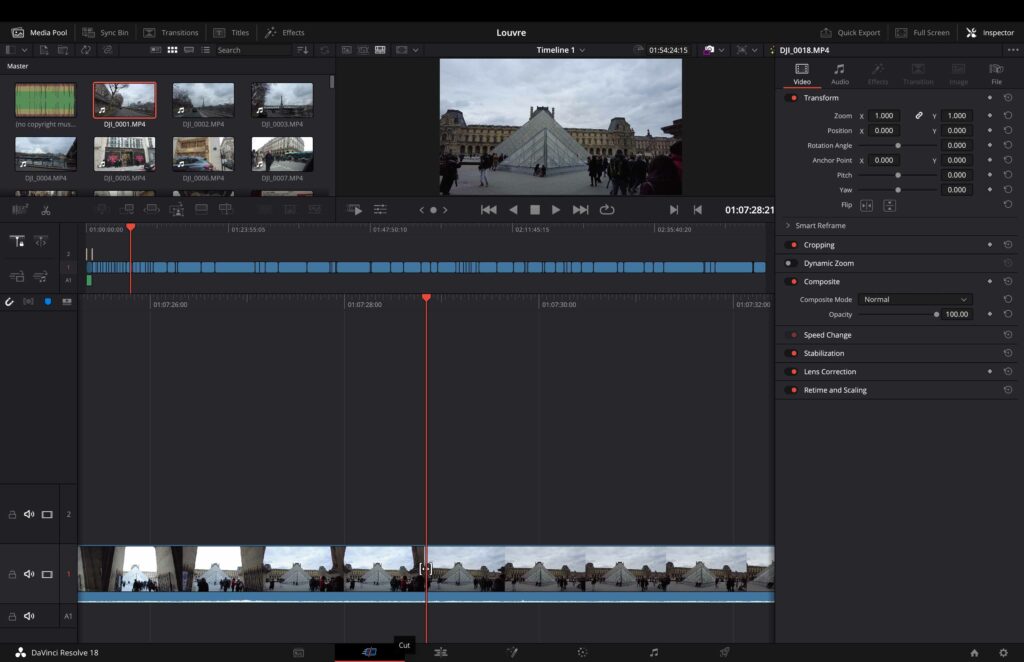 For this, you can't really play and pause your video the normal way. You need the ability to scroll through content quickly and back and forth with speed and precision.
The jog wheel
That's why this keyboard is equipped with what we call a jog wheel. This particular wheel basically works like the jog wheel of an old VHS player or a DJ turntable, with some specific features.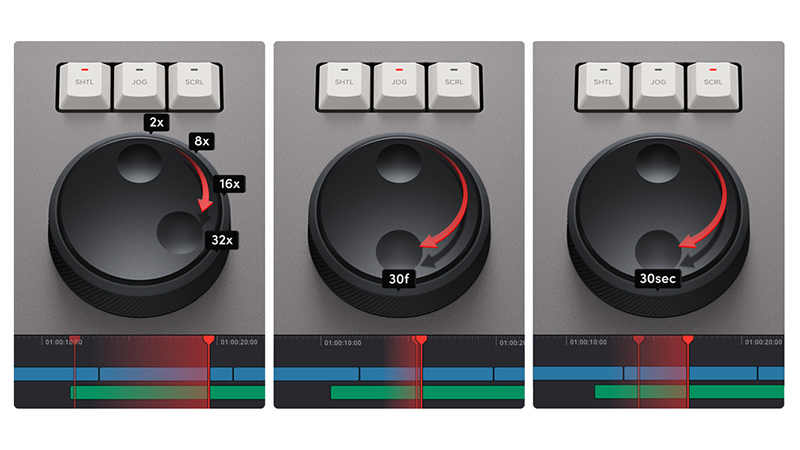 This jog wheel is the type that spins infinitely in both directions. It has a little weight to it and is made of some cold metal and rubber; it's very enjoyable to the touch.
This wheel has different settings that you can activate by pressing one of the three buttons on top:
SHTL (shuttle): This works basically like a rewind and fast forward dial. According to the position of the wheel, the speed of the playback of the video will change from 0 to 32.
JOG: This is the fine tool to precisely choose a moment inside your content, mostly useful to pin point a specific time.
SCRL: The scroll lets you scroll quickly within your content; it's especially useful for finding something quickly.
Switching between source and timeline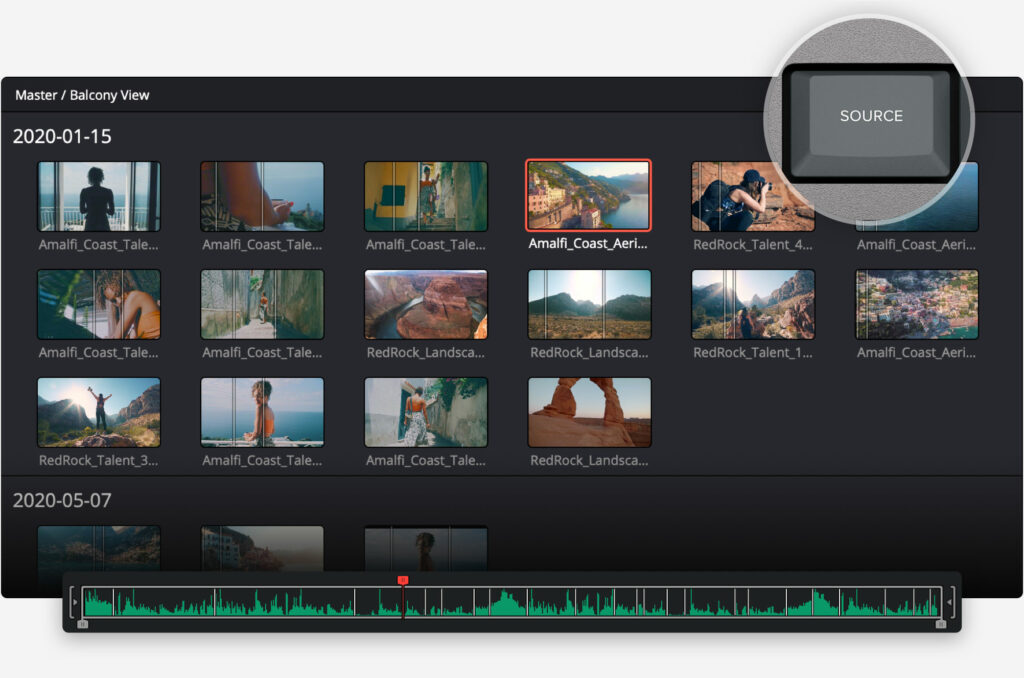 The second most useful feature is being able to switch between the Source, meaning the raw footage you imported as media, and the Timeline with one click.
There's basically no quick way to do this without this keyboard, and combined with the next feature, it's really a game changer.
Choosing an in and out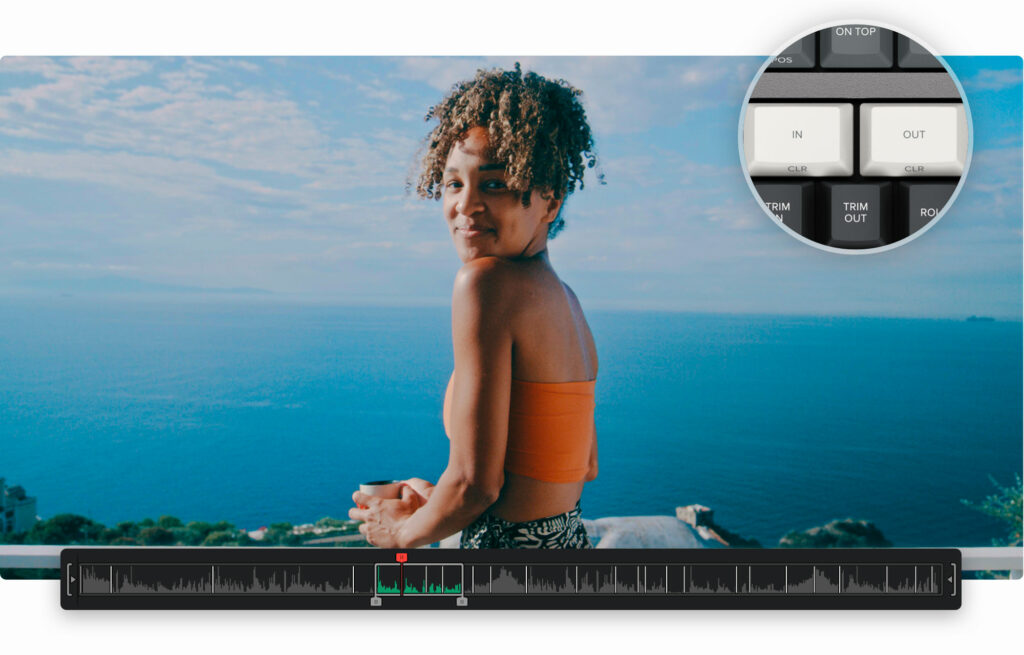 With a simple press of two buttons, you can choose the precise entry and exit of what to include in your timeline. Press IN for the entry point, and you can play, fast forward, scroll, and find your exit point, then press OUT.

Once you have your selection, you can either insert it where you left off in your timeline, at the end, over another clip, or on top of it. It's really intuitive, and when you master it, you'll be able to edit entirely using this keyboard on a big screen. Amazing.
Some of the editing features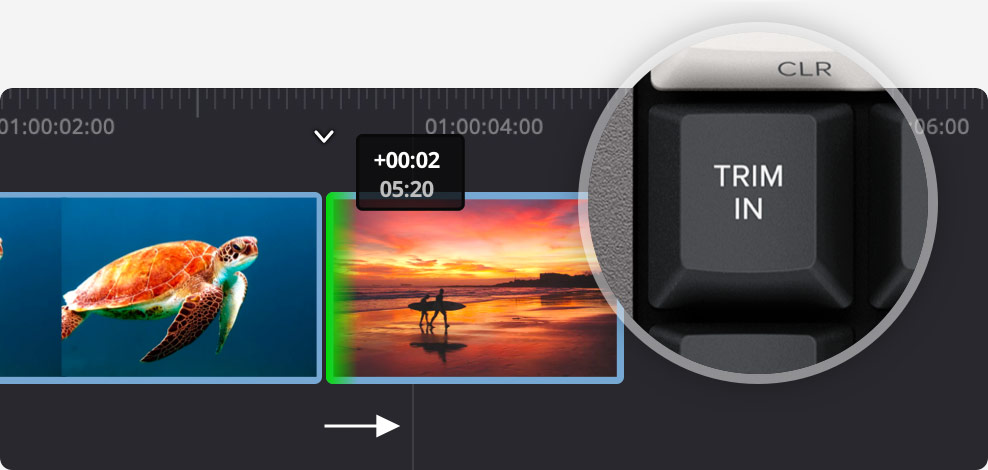 With this keyboard, you can also edit the footage in your timeline. You can, for example, trim in or trim out some footage, roll, slip source or destination, add transitions, change audio levels, and so much more.
There are so many features that this article won't be able to cover them all, and honestly, this is just to give you an idea of the capabilities of the keyboard.
You can get the full feature information by following this link: https://www.blackmagicdesign.com/products/davinciresolve/keyboard
One of the features that needs to be mentioned is the quick ability to switch between the DaVinci window and a full screen of the video. This, in my opinion, makes so much sense for people like me who edit on the go from a laptop and not a multi-screen station.
Verdict
8.8 out of 10.
If you are serious about creating and editing content, this keyboard is a must. If you don't already own the full keyboard editor or you are looking to edit from your laptop on the go, this tool is a no-brainer.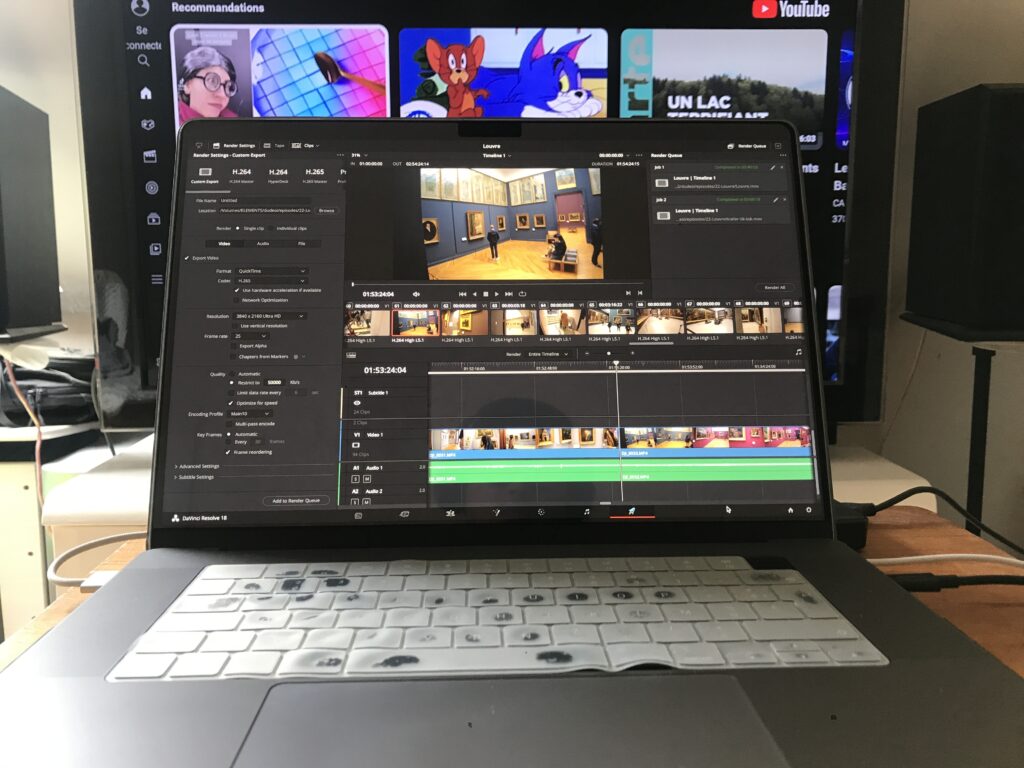 I won't pretend that I fully master this tool, but with the small amount that I already know, it has already been a game changer for me. Not only is it much more comfortable to cut, but it also improves the quality of your content.
The big bonus is that this product comes with a DaVinci Resolve Studio License, so it's basically free.
Informations
DaVinci Resolve Speed Editor
Website : https://www.blackmagicdesign.com/products/davinciresolve/keyboard
Facebook : https://www.facebook.com/profile.php?id=100068600920166