The Rode Micro Boompole is basically a smaller version of the famous boompole made by Rode. This is an extendable pole to hold a microphone to record sound on the field.
The challenge in recording sound is that the microphone has to be off the frame. That's why having the right type of boompole is crucial. We'll see in this review if the Micro Boompole is a good overall solution.
Why choose Rode?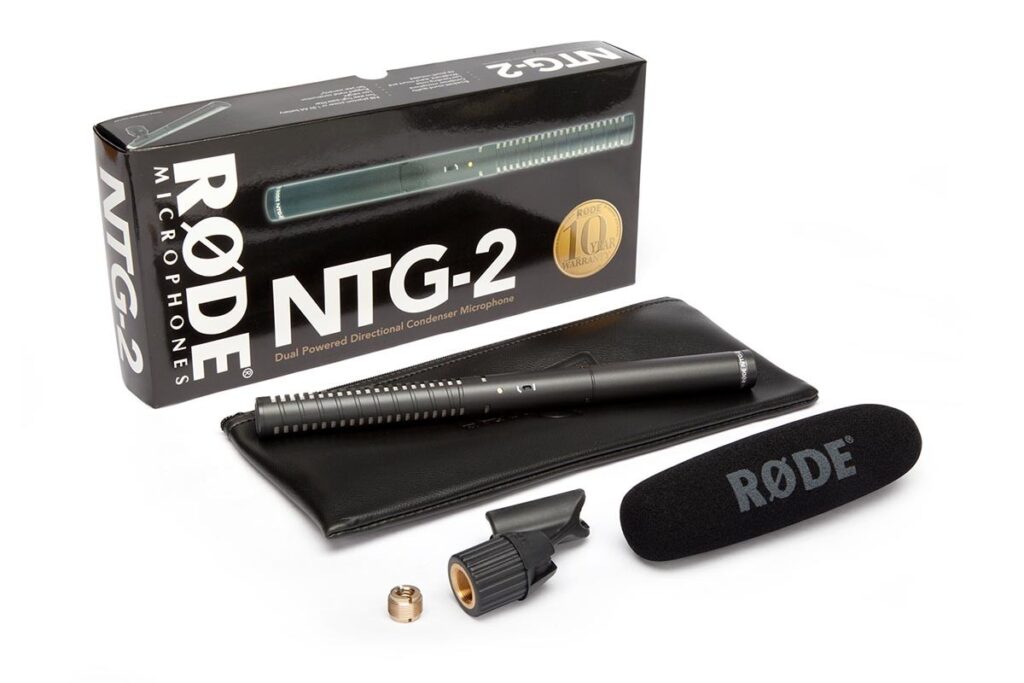 I think when it comes to boompoles, Rode is basically the gold standard. They even perhaps invented the boompole.
Rode is a microphone and accessory manufacturer based in Australia. Famous for products such as the Rode NTG2, but also for the windshield and shock mount systems such as the BLIMP.
Rode is well known for engineer great accessories that's why their Boompole are used in most productions around the world.
What are the different models of Rode Boompole?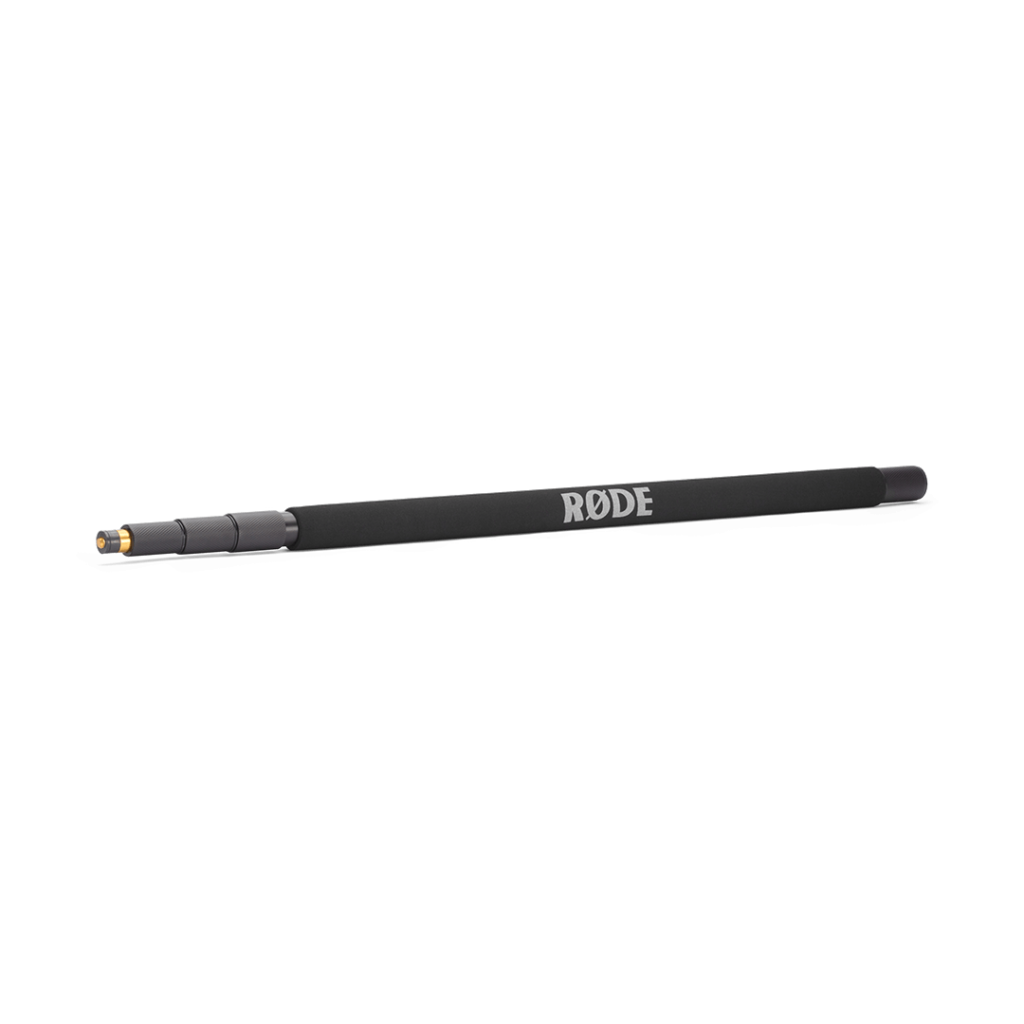 The main models of boompoles from Rode are the original boompole, which is the most popular version.
It weighs 980 grams and can be extended up to 3 meters. This is the most balanced and polyvalent boompole. It can be used in most situations, even though it's not necessarily the lightest of all.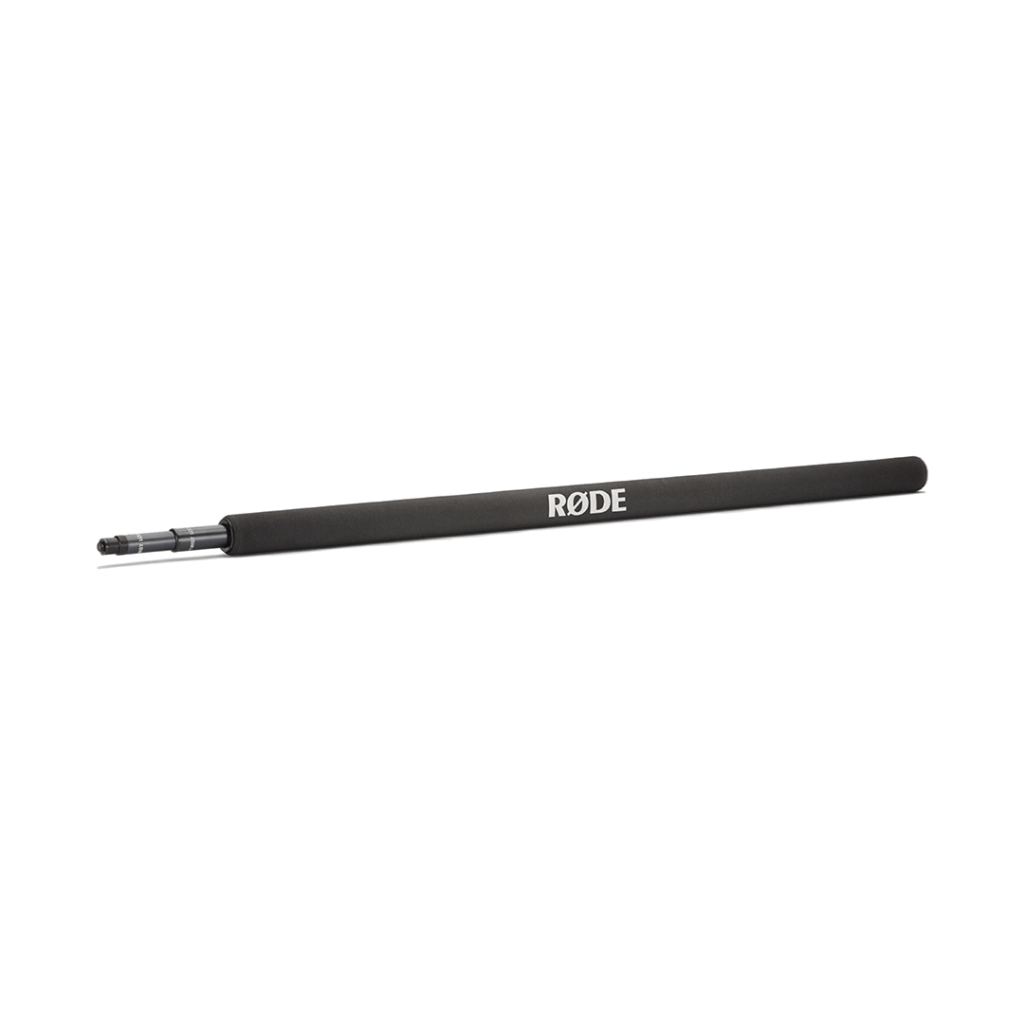 The Rode Micro Boompole is a smaller and lighter version of the boompole. This version weighs 396 grams and can only extend to 2 meters. This micro boompole is suited to recording where the need to extend the pole is not necessary. The lighter weight obviously makes it easier to carry it during long sessions with more comfort.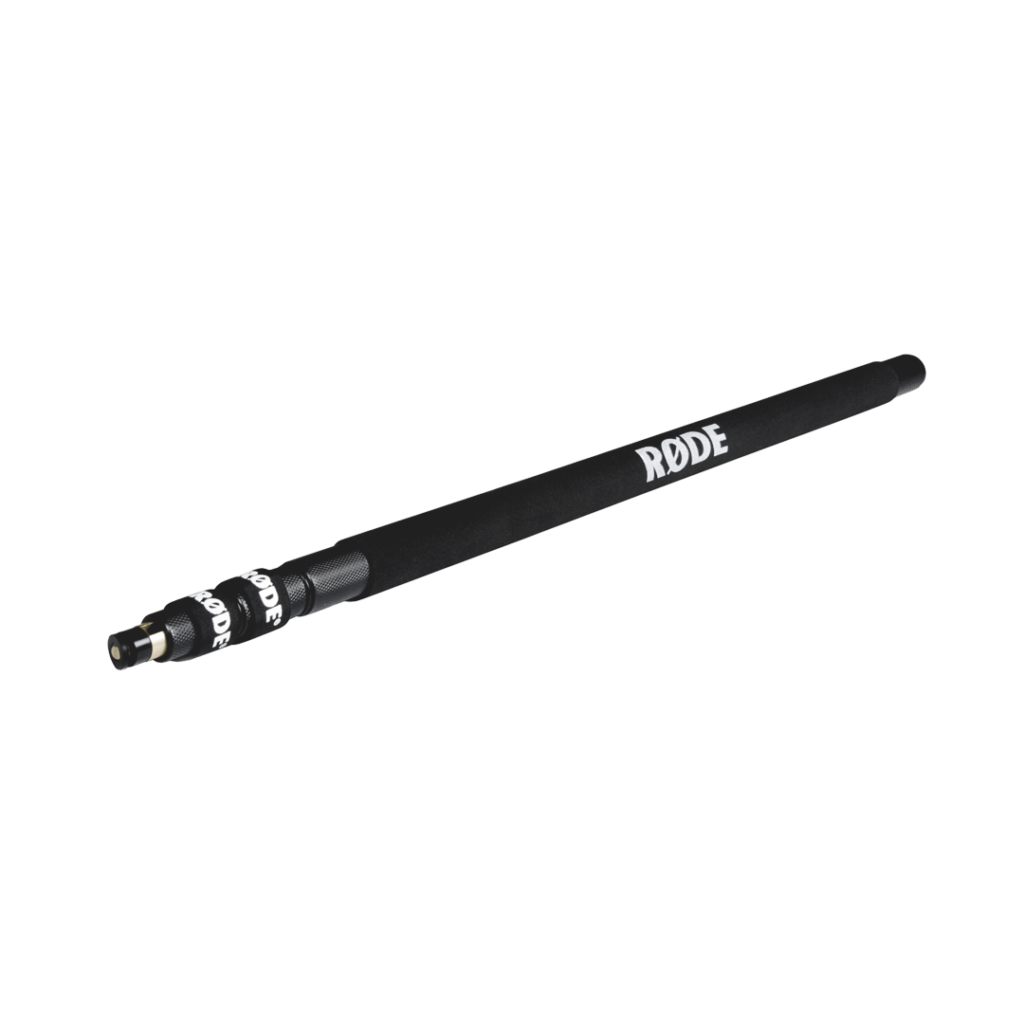 The Rode Mini Boompole is in the same class as the Micro Boompole but costs a bit more money and weighs 580 grams. It also has an internal XLR cable that allows you to avoid rolling your cable around your boompole.
Then there is the Pro Range, which uses lighter materials such as carbon fiber instead of aluminum.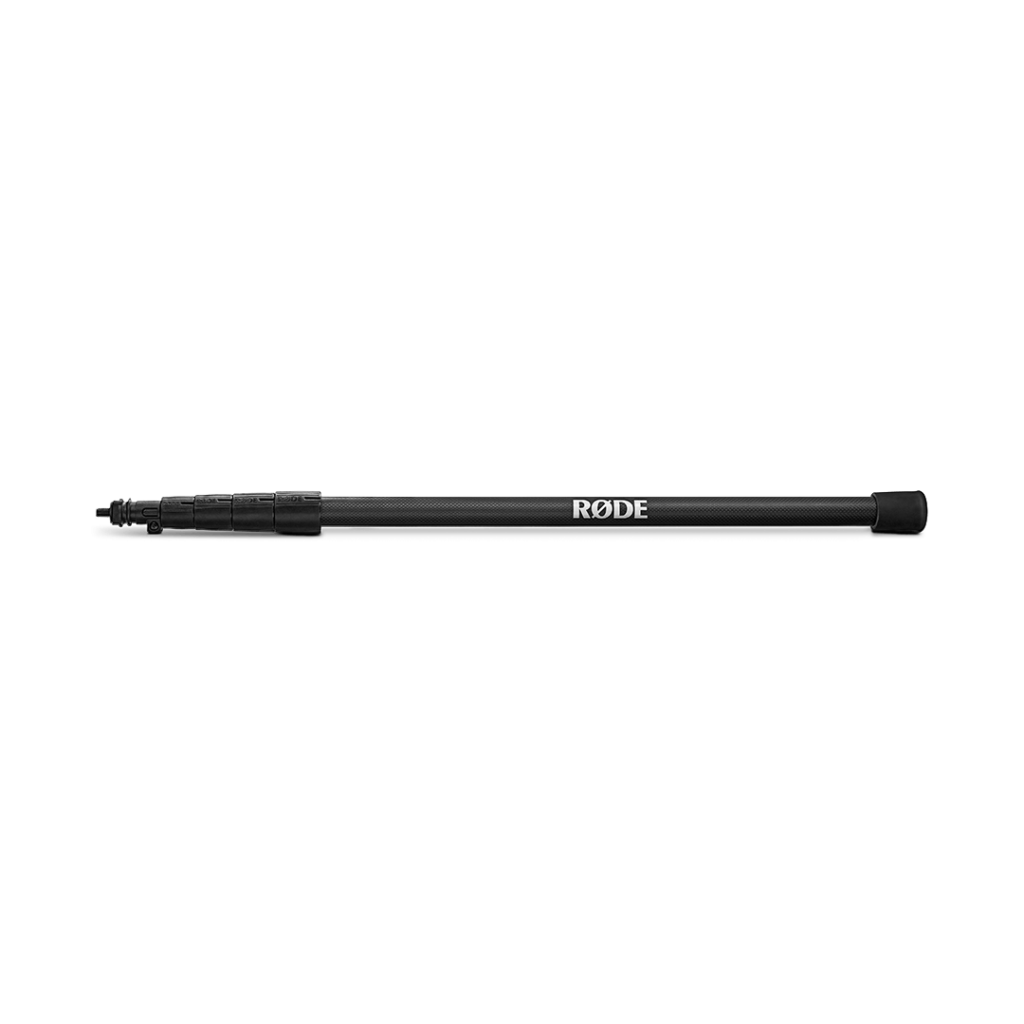 The Rode Boompole Pro weighs only 534 grams and can extend to 3 meters. It also has an improved locking mechanism that can be twisted with only two fingers with a solid confirmation click.
It has a rubber end cap, so you can put it on the floor without damaging it, and a fiber washer, so you can silently connect it to your blimp during a session.
You can also mount an XLR cable inside the boompole for a cleaner operation.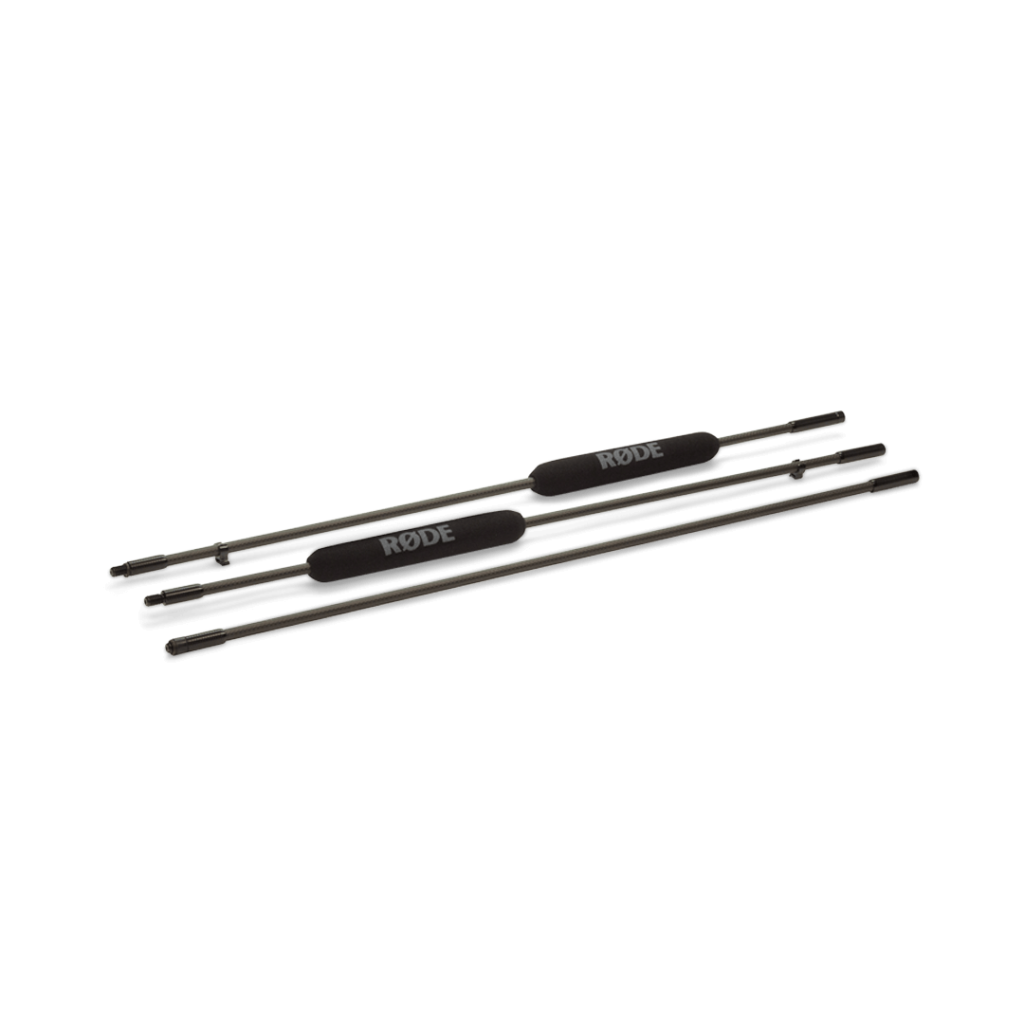 Finally, there is the Micro Boompole Pro, which is the lightest boompole ever produced by Rode at 125 grams. It's a new concept that isn't using the telescopic design for a screwing modular design.
You can adjust the length by screwing on a section of the boompol. This one is perfect for very small microphones and recordings indoors where the camera operator is also the sound recordist.
My opinion on the Rode Micro Boompole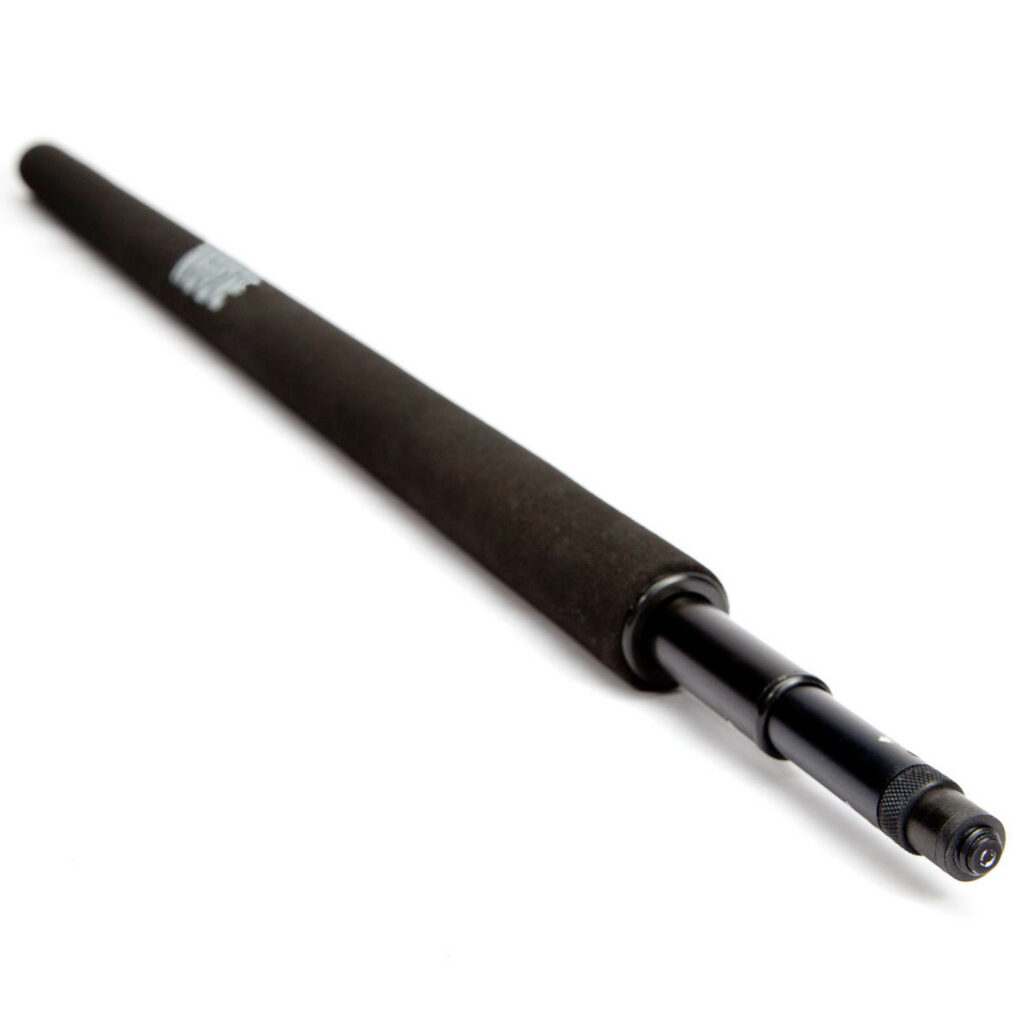 The first thing I would like to precise is that I was in the market for a regular boompole and was looking at the used market at the time.
Unfortunately, I was sold a microboompole instead of a traditional one. Due to my lack of knowledge at the time, I didn't really know that this was a different model.
My goal was to have the most polyvalent tool, meaning to be able to record sound inside and outside. Comfort was definitely not my first criteria.
The original boompole, in this sense, is more adequate since it's more solid and can extend up to 3 meters.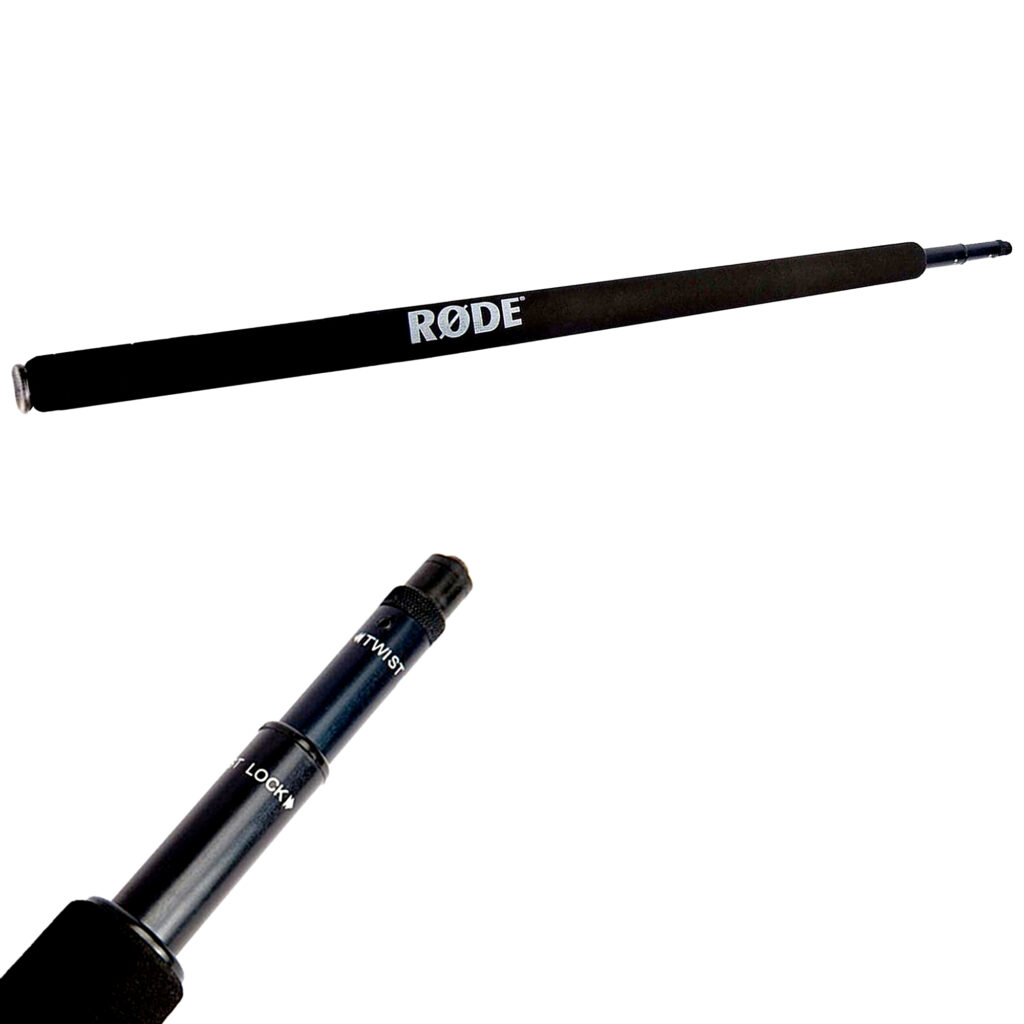 The materials of this boom pole are made out of metal, or more precisely, aluminum, and the Micro Boompole feels very light.
I was honestly expecting something more solid and that felt heavier, but this is the version that is supposed to be more comfortable.
The twisting mechanism, like in the original boompole, is not the most intuitive. It can really spin around indefinitely if you don't know how it works.
The key is to unlock and lock from the base up. This way, the mechanism for tightening the section will work.
In this regard, regular twist-and-lock tripod legs are so much more intuitive. Once you get a grasp of this concept, it will quickly become second nature.
The Micro Boompole have quite a bit of flex when mounted with a Blimp but it's still manageable and work quite well.
Verdict
7.8 out of 10.
Since I am not a sound recordist, I should have gotten myself an original boom pole, which I find more sturdy and more polyvalent for all types of usage.
I think products such as the Micro Boompole, Mini Boompole, and Micro Boompole Pro are targeted at professionals and recordists who already own a regular boompole and want a second lighter and more comfortable option.
As a solo operator or a small crew, I would definitely use either a microphone stand such as the Superlux MS-200 or a dedicated sound recorder with a regular boompole.
Having a micro boompole in your arsenal is like having a travel tripod; it only makes sense if you already have a full-size tripod.
Informations
Rode Micro Boompole
Official Website: https://rode.com
Official page: https://rode.com/fr/accessories/boompoles/micro-boompole
Rode Boompole: https://rode.com/fr/accessories/boompoles/boompole
Our Video Production : https://www.neonnight.fr/en/