Pizza 4P's is probably one of the most well known independent restaurant franchise in Vietnam. First restaurant was open in Le Thanh Ton Street in HCMC by a Japanese founder.
So Pizza 4P's is supposed to be a Japanese Pizza Style restaurant, which I was totally foreign of. The question is : is Japanese Pizza can compete with Italian or even American Pizza ? The short answer is yes.
The locations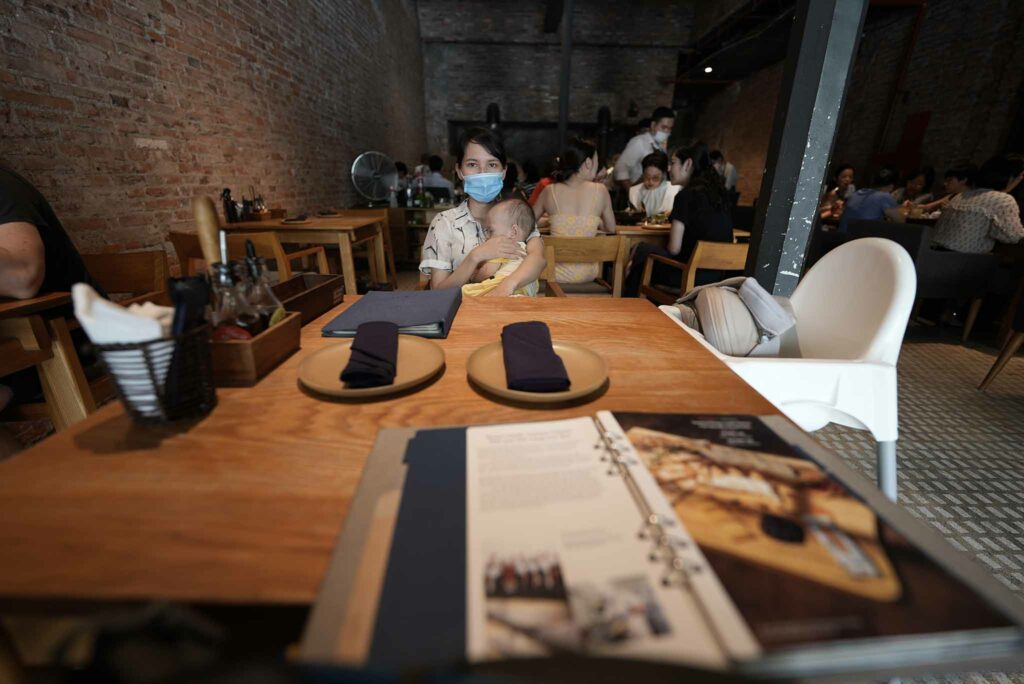 Pizza 4P's is well implanted in Hanoi and HCMC with multiples locations. We only try one place multiples times though : Tràng Tiền in Hanoi.
The place is very big on multiples levels and rooms. You even have a private setup for let's say a big group like for a company lunch.
The places have two big firewood oven and a lot of staff to prepare your food. The place is raw with brick layers, the kind you would find in a New York building wall.
Overall the ambiance in the restaurant is nice, just a bit upscale, perfect to eat on a date or with some friends for a nice occasion.
The menu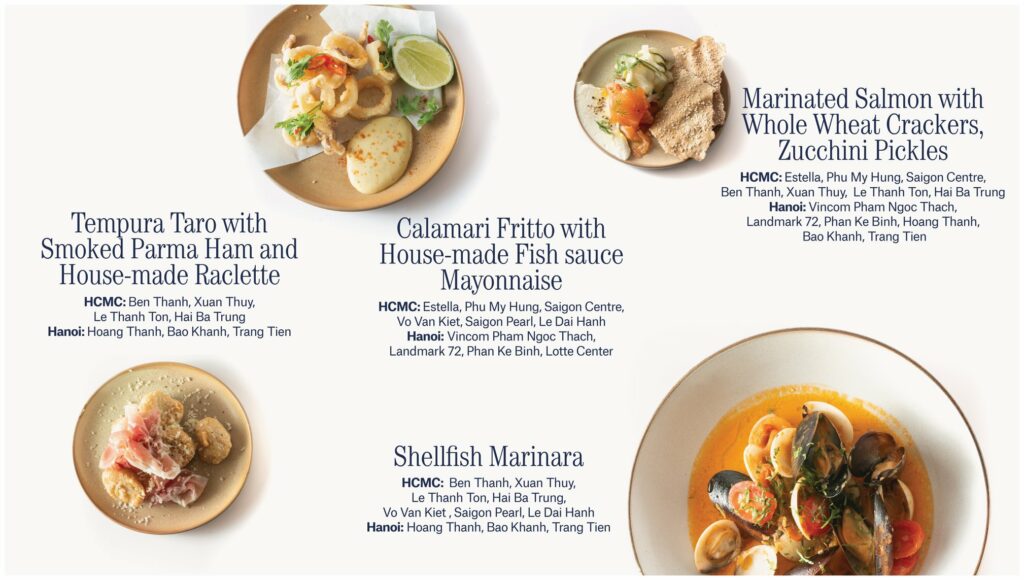 The menu of Pizza 4P's is composed of regular and seasonal appetizers and salads. The regular appetizers consists of small dishes, cold cut plate of cheese or salad. They cost around 160,000 vnd and even if they are good they are honestly a bit small in terms of portion.
Usually appetizers should be shared by a group of people and here the portion are barely enough for one person. Also for the price you can almost eat a regular dish like pasta.
When in comes to pasta Pizza 4P's have some of the most interesting recipe in my opinion.
The experience
The quality of the experience in Pizza 4P's is renowned by now. It is simply one of the best place to eat a Pizza in town. Everything from the process to the location are perfectly tune.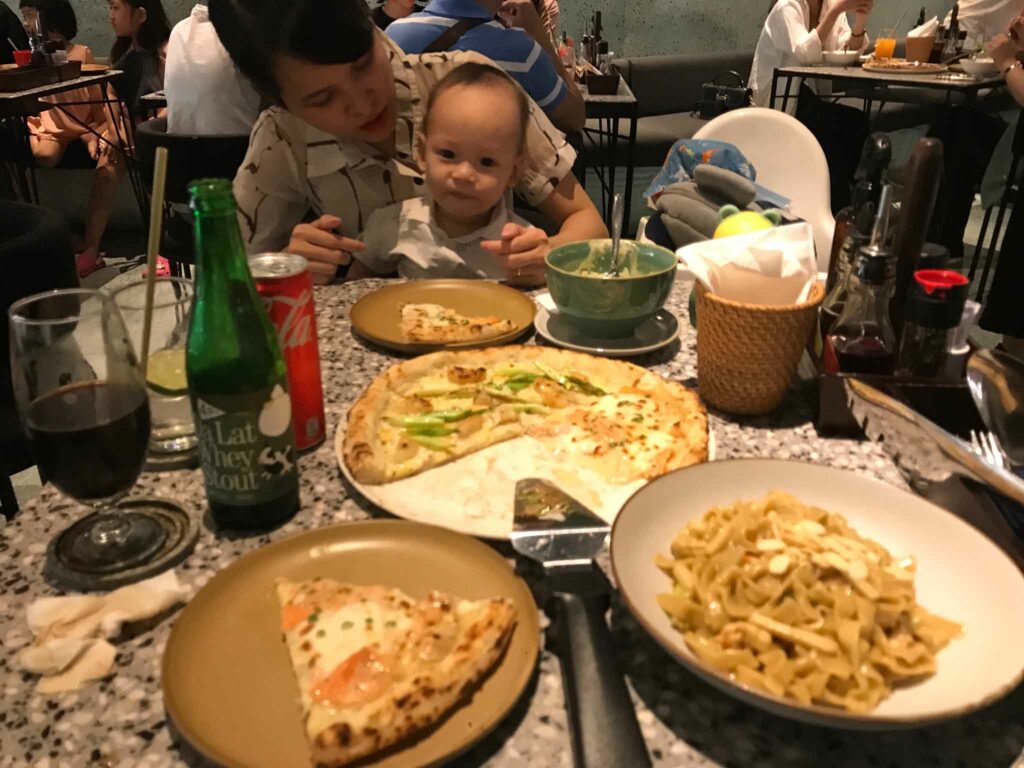 The quality of the food is very consistent almost like a big franchise. The sourcing of the ingredient is very carefully picked, the burrata for example is locally made here in Vietnam. You can even buy it in some high end grocery shops like Annam Gourmet.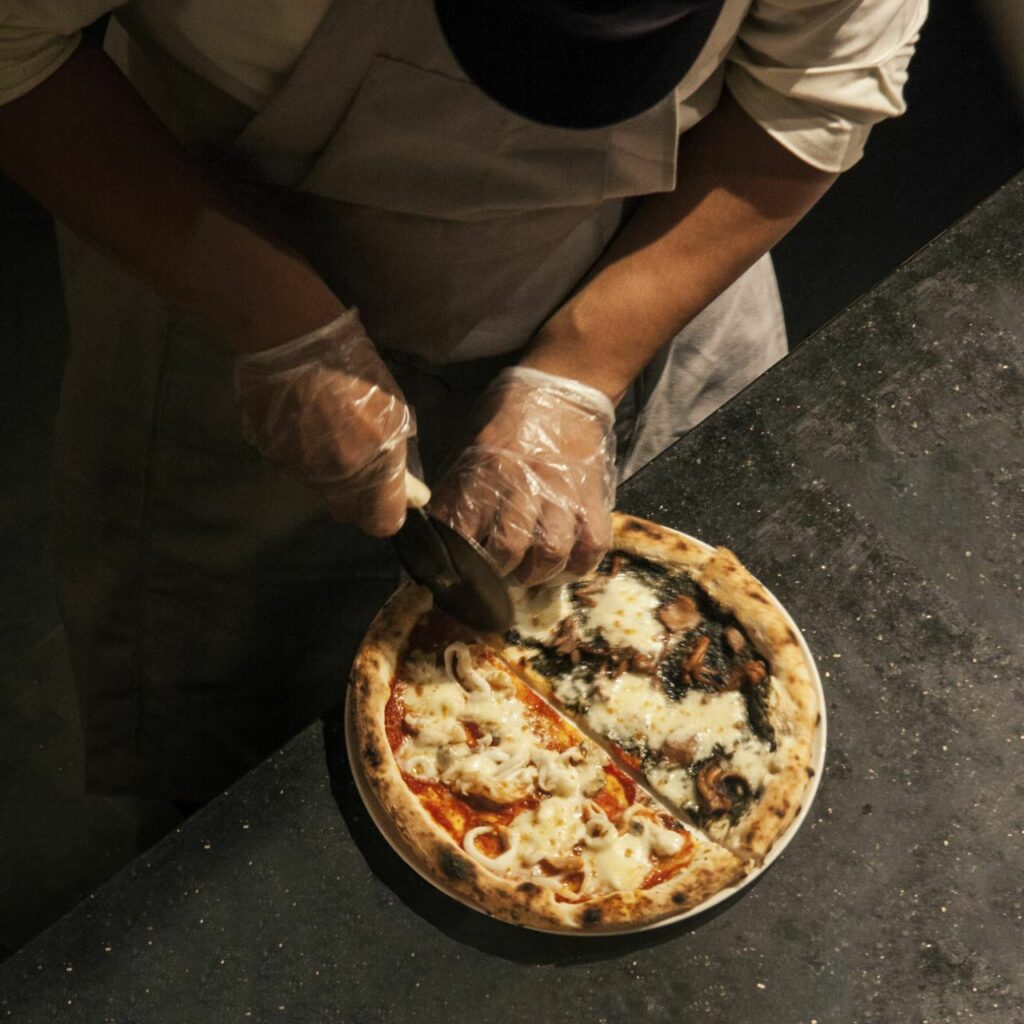 The Pizza are delicious, even the Margherita is very good. One thing to note is that you can order a half-half pizza, meaning two different taste in one Pizza.
There are many variety when it comes to topping, you have the classic 4 cheese, parma ham with burrata, seafood Pizzas but also some more interesting choices like Vegetarian or Japanese style pizzas.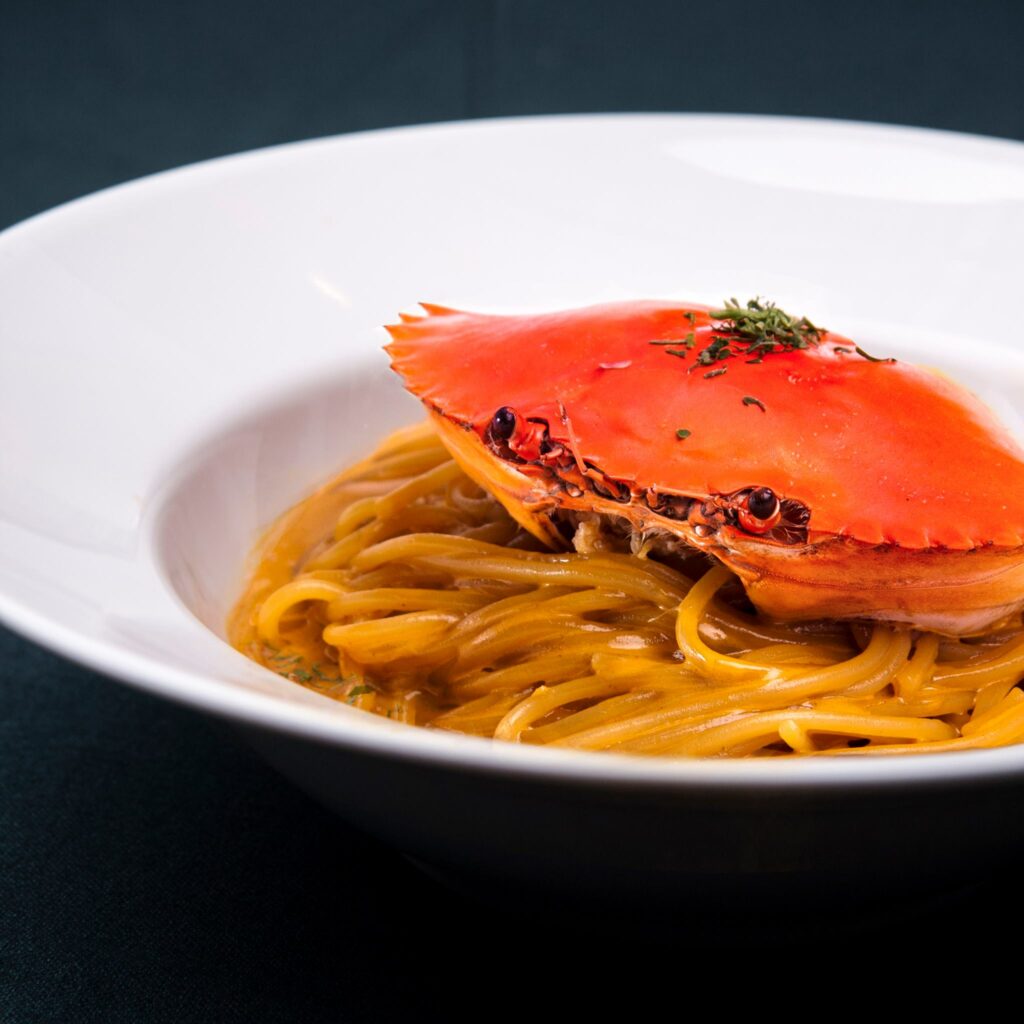 Where Pizza 4P's also shine, is with pasta, their pasta are very delicious, I would say probably the best I've tried in Vietnam. The salmon cream home-made fettuccine, the clam and basil sauce spaghetti and the crab tomato cream spaghetti with ricotta are great. Perhaps the only better pasta I've tried were from Uu Dam Chay.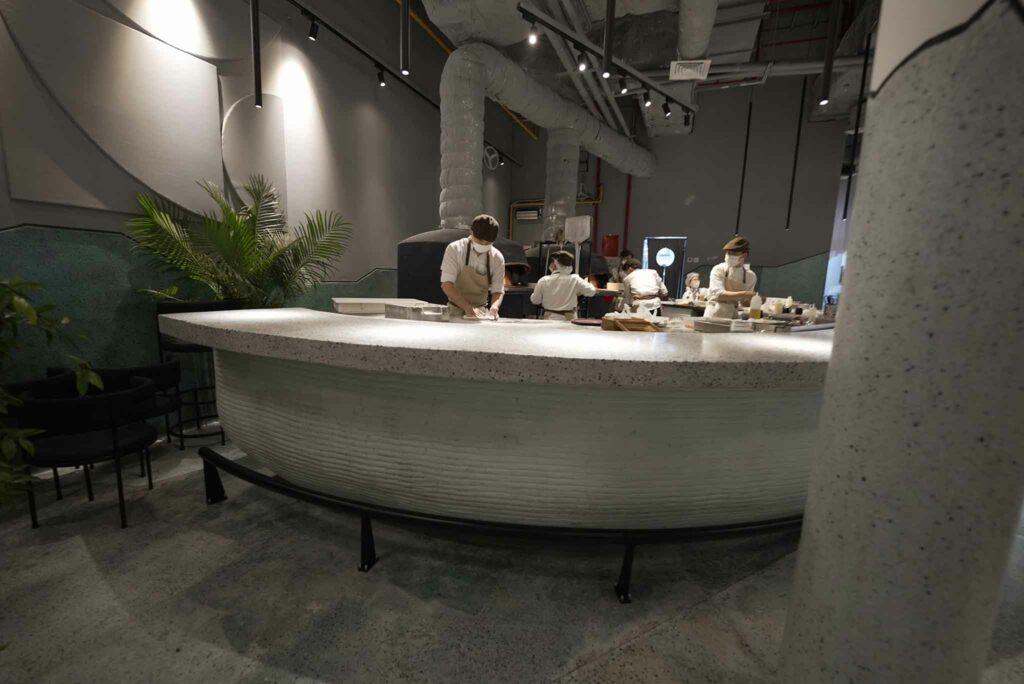 When it comes to drinks and desserts they have interesting choices like homemade ciders and beers. Some interesting soft drink like mojito or ginger ale. Something out of the ordinary to try and taste.
Desserts are good but unfortunately very small in terms of portion. I honestly think you would be better of getting your dessert in an another place.
Verdict
8.9 out of 10
Pizza 4P's is probably the most renown restaurant for real Pizza in Vietnam. When I say real pizza I mean Italian style Pizza.
We tried many pizzeria in Hanoi and for us 4P's is the safest choice. The overall quality of the location, service, food is just top noch.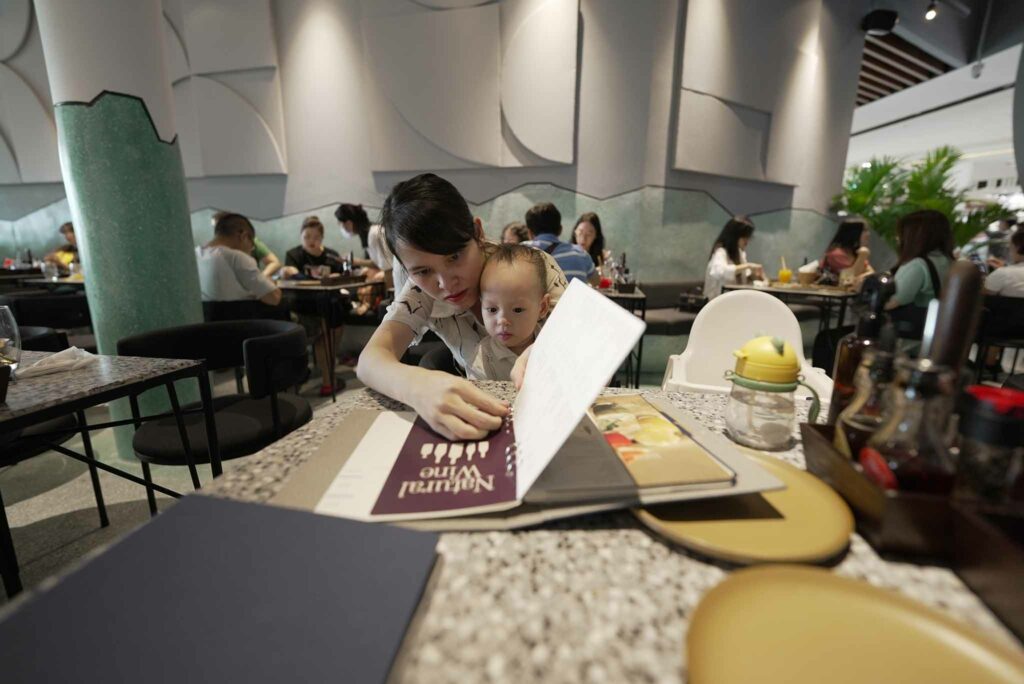 The menu is very intelligible and well made. If you come with a group of people use to foreign food, I think everyone should fine something good to order.
Perhaps the only Pizza that might taste better for me in the city is Pizza Belga. But Pizza 4P's have a better concept, original products and better pasta in my opinion and some of their Pizza like the salmon is to die for.
Pizza 4P's is definitely a place to try if you are in passage or living in Vietnam. These Japanese style Pizza are to die for.
Informations
Pizza 4P's
Address in Trang Tien : 43 Tràng Tiền, Hoàn Kiếm, Hà Nội 100000
Phone : 1900 6043
Website : https://delivery.pizza4ps.com
Facebook : https://www.facebook.com/Pizza4Ps/