Who hasn't been introduced to the magical world of Disney? Everybody has watched at least one fairy tale made by this studio that is today a conglomerate.
Everyone has, of course, heard of their theme parks world-wide, as they are basically the best offering in the matter today.
So our review will be more of a practical one: is going to Disneyland Paris an activity you should try over something else? If so, what can you expect to have the best possible experience?
Introduction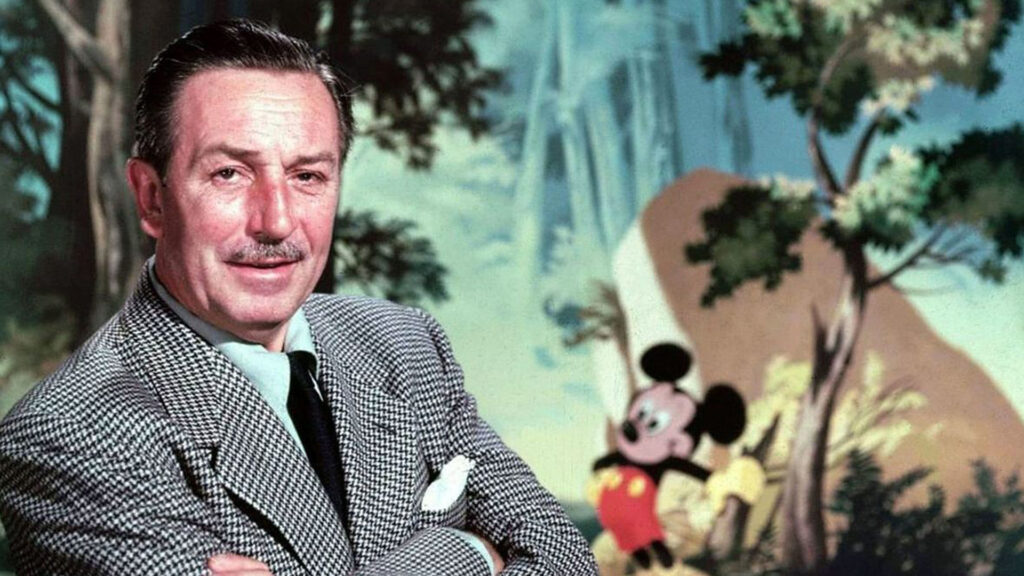 The Walt Disney Company doesn't need to be introduced; it's basically the largest factory for children's dreams on earth.
They have made most of the famous anime shows like Cinderella, Alice in Wonderland, The Lion King, and more recently Frozen.
Their origin stories date back to 1923 with Mickey Mouse in black and white; they have had this year for exactly 100 years. Disney has become more of an institution today, acquiring record-grossing franchises like Marvel and Star Wars.
While Disney is an institution when it comes to culture, they are also basically the best at selling derived products. Their theme parks are a prime example of their marketing talents.
But let's be honest, I think Disney is first and foremost a company with a mission to make children happy, and I think they are the number one organization in this regard.
Disney theme parks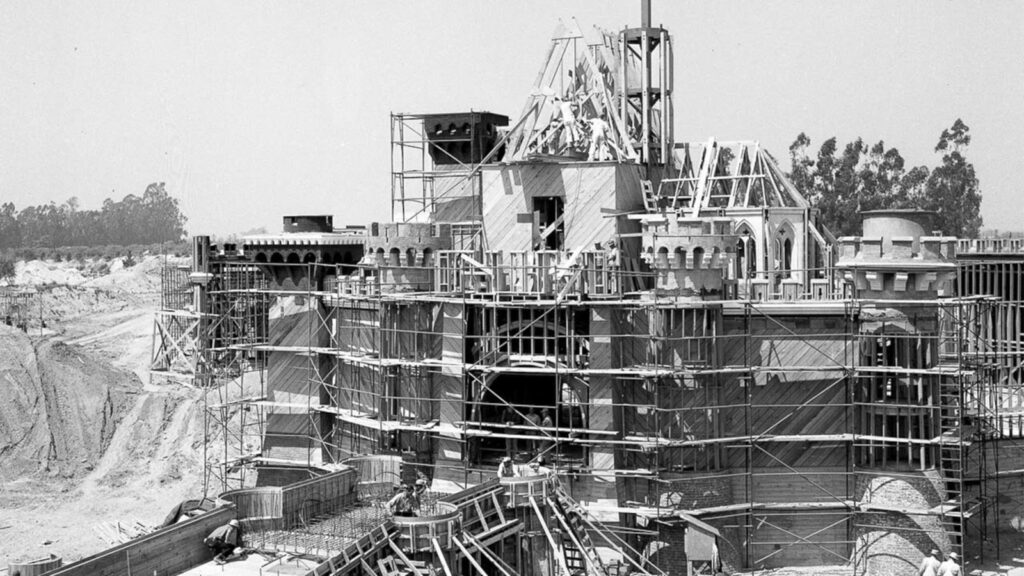 The first theme park opened by Disney was in California in 1955, named Disneyland. I don't know if you can imagine the scale of this project and the necessary investment at the time, but this was only a project that could see the day out of founder Walt Disney in a country like the USA.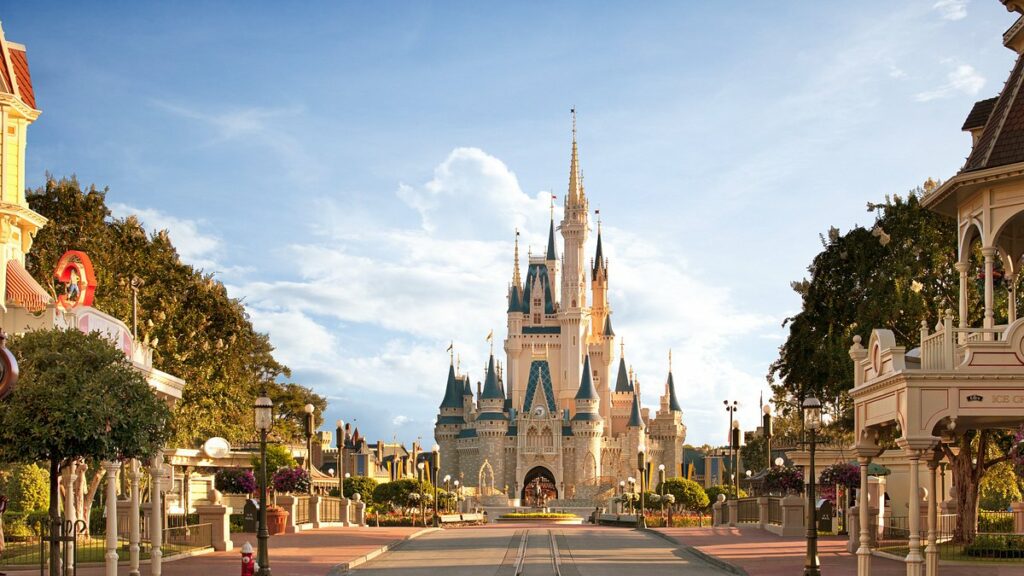 Today, there are twelve different parks located in six different resorts:
Disneyland
California Adventure
Magic Kingdom
EPCOT
Disney's Hollywood Studios
Disney's Animal Kingdom
Disneyland Paris
Walt Disney Studios Park
Hong Kong Disneyland
Shanghai Disneyland
Tokyo Disneyland
Tokyo Disney Sea
But they are nine different resorts including three without a park
Disneyland Resort
Walt Disney World
Disneyland Paris Resort
Tokyo Disney Resort
Shanghai Disney Resort
Hong Kong Disney Resort
Disney's Vero Beach Resort: no park
Disney's Hilton Head Island Resort: no park
Disney's Aulani Resort in Hawaii: no park
Disneyland Paris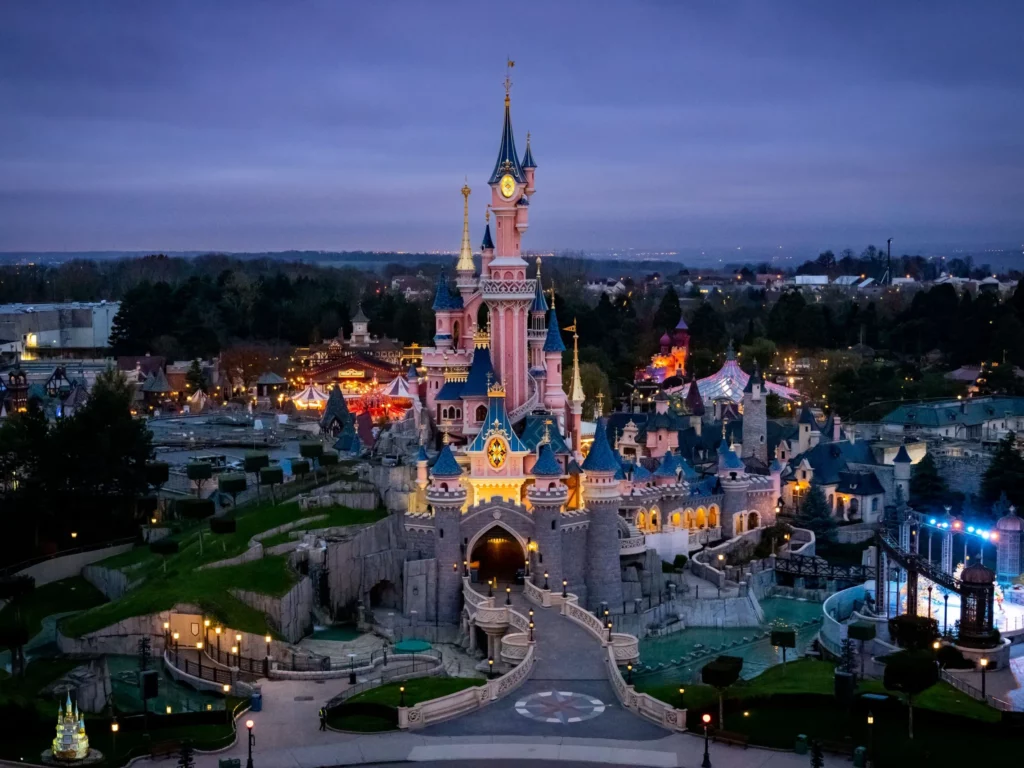 Disneyland Paris is a 22.30 km2 theme park located in France. It was build in April 1992, so basically after the one in Tokyo, Japan.
Even if the name suggests the park is located in Paris, it is in fact established in the city of Chessy-Marne-la-Vallée. It is a city located 30–40 kilometers east of the French capital.
Accessibility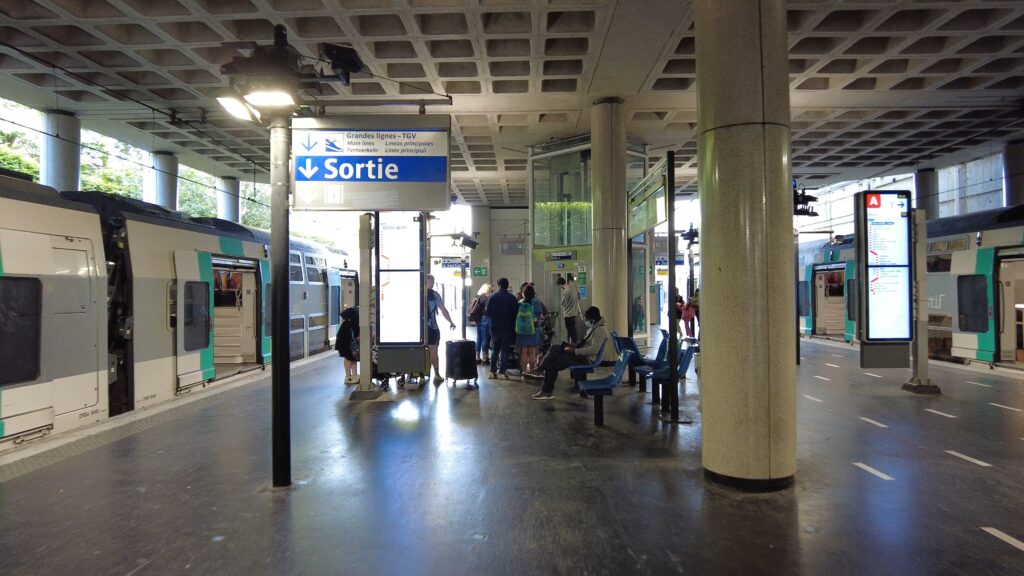 The park is easily accessible from Paris by train using the RER A or by car the A4 highway. There are also special buses that goes to the park from Paris but also from the Airport.
There's even a TGV (fast train) from CDG to Chessy Marne-la-Vallée. The place is obviously well located and well served by public transports.
Note that for families with young children, you can bring your own stroller or rent one from Disney. While you do an attraction, you can park it in front with or without a lock, depending on the location.
The resorts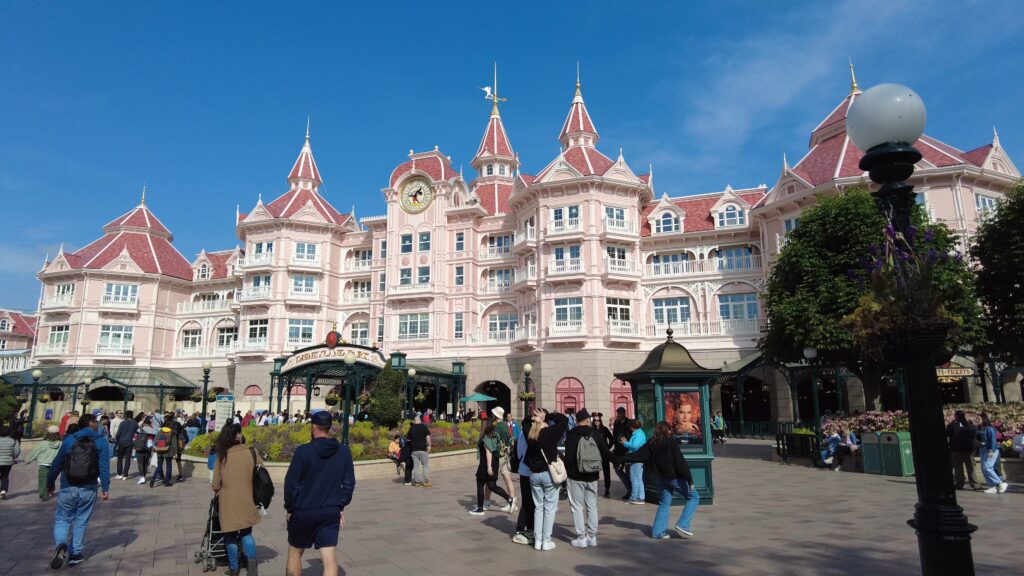 To accommodate the travelers coming to the region and to the theme park, the group proposes seven Disney Themed Hotels :
Disneyland Hotel (★★★★★)
Disney Hotel New York – The Art of Marvel (★★★★)
Disney Newport Bay Club (★★★★)
Disney Hotel Cheyenne (★★★)
Disney Sequoia Lodge (★★★)
Disney Hotel Santa Fe (★★)
Disney Davy Crockett Ranch
Funny thing is, the closer you are to the park, the more high-end and expensive the hotel is. Another fun fact is that you basically begin in the world of dreams, go to New York, and go through the far west, to Santa Fe, to raw nature. There's a sort of logic into this but also a sad reflection of the reality.
It's not all dark, though; Davy Crockett Ranch looks great and is surrounded by nature. It's my type of joint, and I feel like you feel better there than in the overpriced but rather well-located hotels.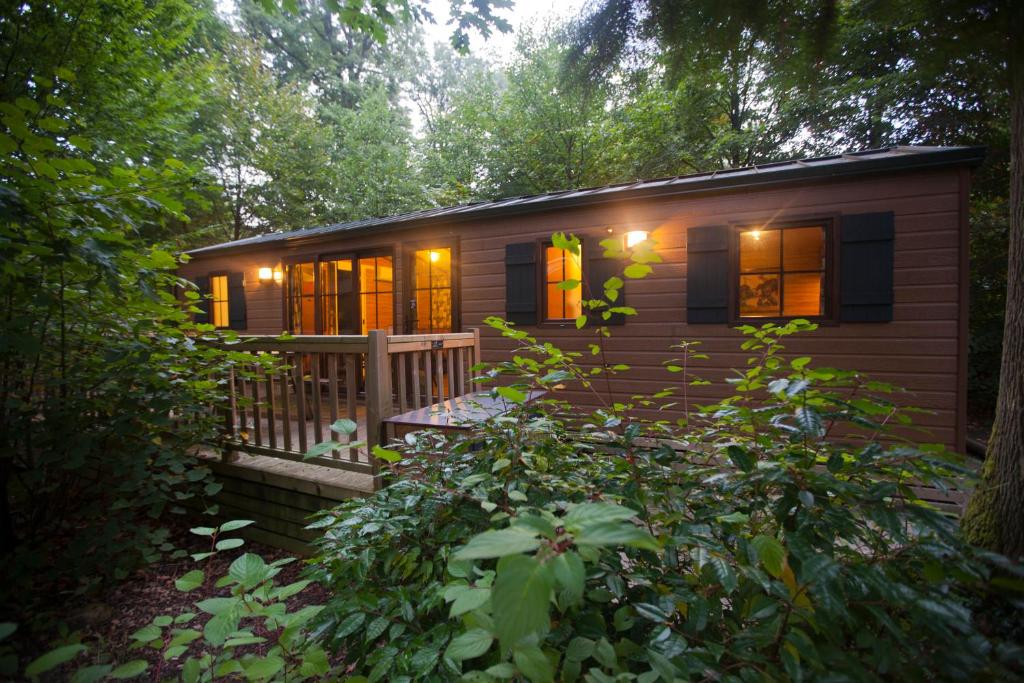 Disney also has regular hotels as partners located near the park, and you can most probably find some Airbnb gems in the area.
The parks
There are actually two park in Disneyland Paris : Disneyland built in 1992 and Disney Studios opened in 2002.
Disneyland is the traditional park very similar to the original one in California or Magic Kingdom. Disney studios is a newer park more similar to Disney's Hollywood Studios.
Tickets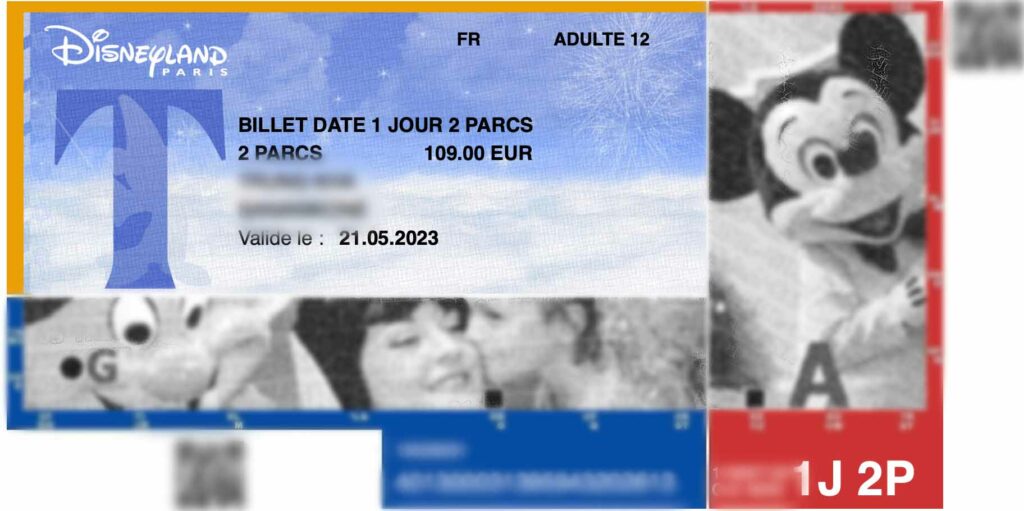 There are multiple options for you to access the parks. You can obviously buy a combo with hotels and park access. You can buy a ticket for a single park or have one-day access to the two parks.
You can also buy a ticket with or without a specific date. You can also get an annual pass that is only valid for one person and will let you choose some specific dates outside of the busy ones to go to the park. This one is actually a pretty good deal if you live nearby and plan to go more than once.
On top of that, you can also have some premium options, such as fast passes, to get to the fast lane and skip the waiting lines. I would highly recommend you get one of these if you are planning to visit as many attractions as possible. Note that different options are available to give you access to different days in a calendar year. For example, the cheapest option won't let you come during Christmas, etc.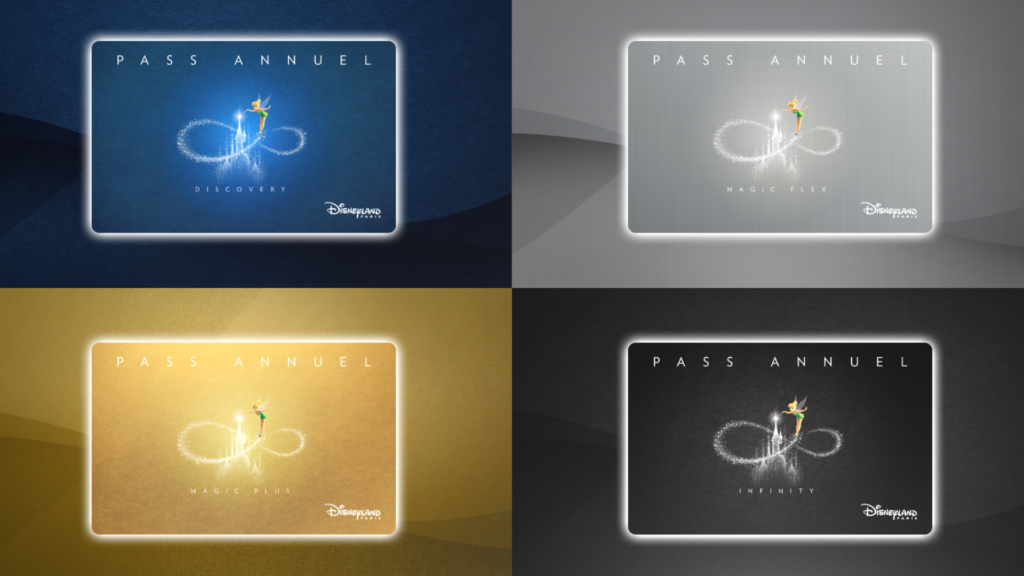 Finally, there's an option to reserve your seat for the different shows across the park.
Here are different options for you to get an idea of the pricing. Note that one ticket is only valid for one person and one day, and children under three years old are free of admission.
Ticket with a specific date for 1 or 2 park : between 80 and 130 euros
Ticket without a date for 1 or 2 park : between 105 and 130 euros
Annual pass : starts from 229 until 499 euros
Update (since July 2023) :
Disneyland Pass GOLD: 699€ / 365j
Disneyland Pass SILVER: 499 € / 300j
Disneyland Pass BRONZE: 289 € / 170j.
Security Check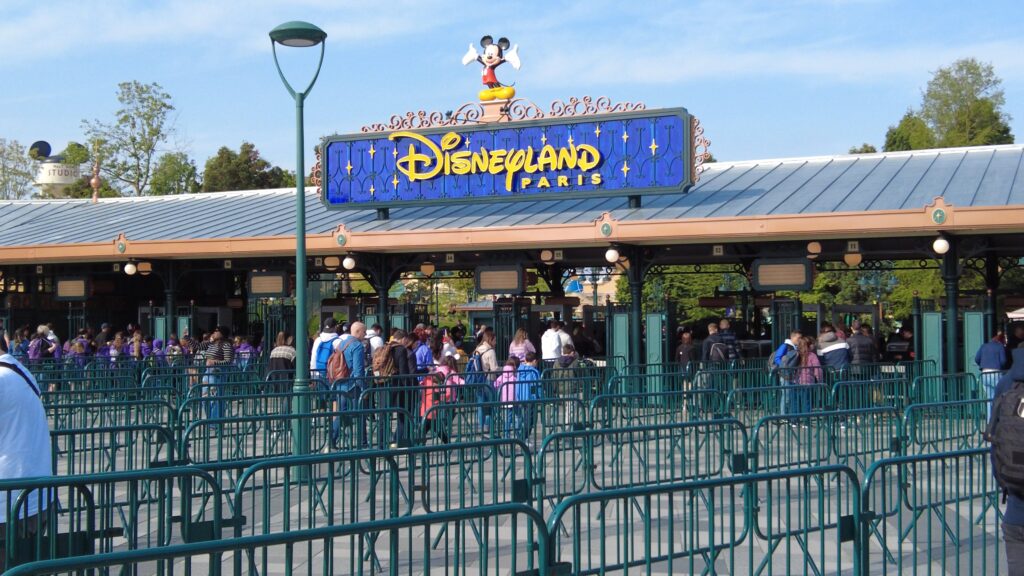 Before you can enter any of the parks, you'll need to pass a security check, just like at the airport. I think everybody is used to this process by now, and I think it's a great thing that they are not skimping on security. You need to feel entirely safe while on vacation with your family.
Actually, one of the fireworks detonated in the air during the day in the park, and no one flinched. That's how safe you feel in the park.
Disneyland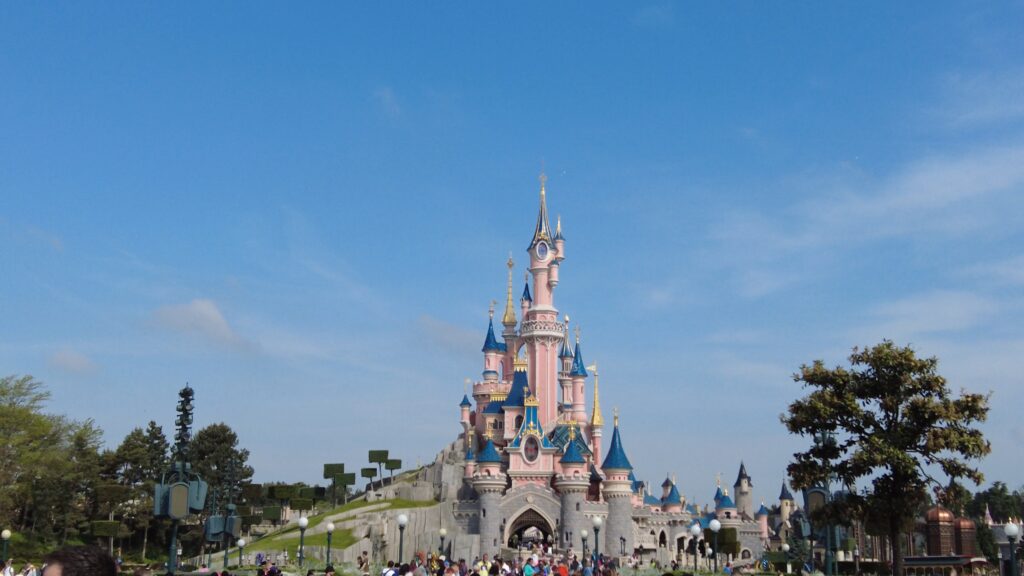 This is, for me, the most important park. It's like the classic Disney-themed park that everyone should try at least once in their life.
I also think that this amusement park is best suited for families with young children since it is the most fairy-tale-like park. It's also the biggest and most polished out of the two parks in Paris.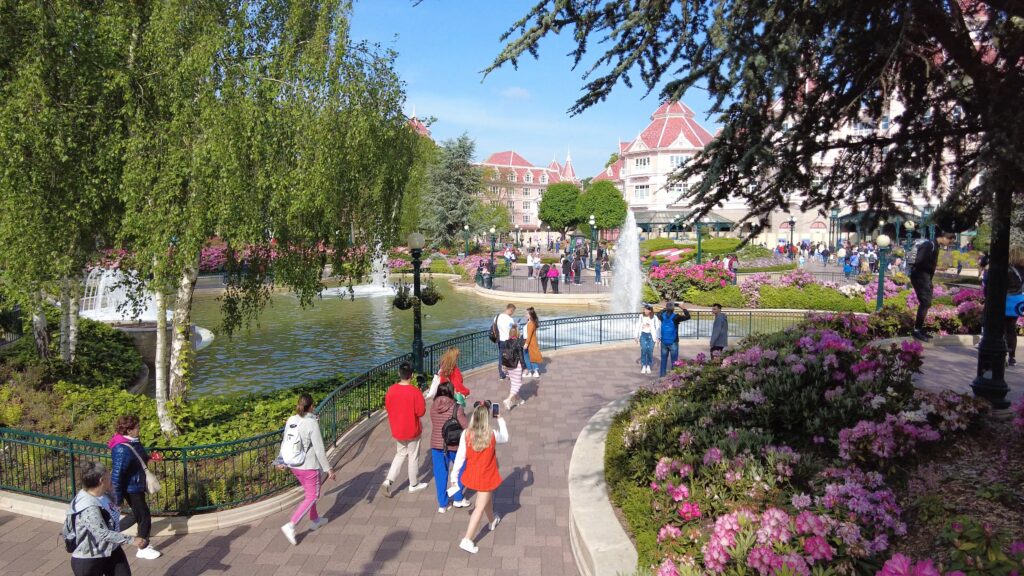 The entrance
The park is absolutely gorgeous, and it is also impeccably maintained. I do not know what it's like to see the backstage of Disney, but from the front stage, it's quite impressive.
I've been to many amusement parks like Parc Asterix, and nothing comes close to the level of detail you get from Disney. It's basically the standard when it comes to quality.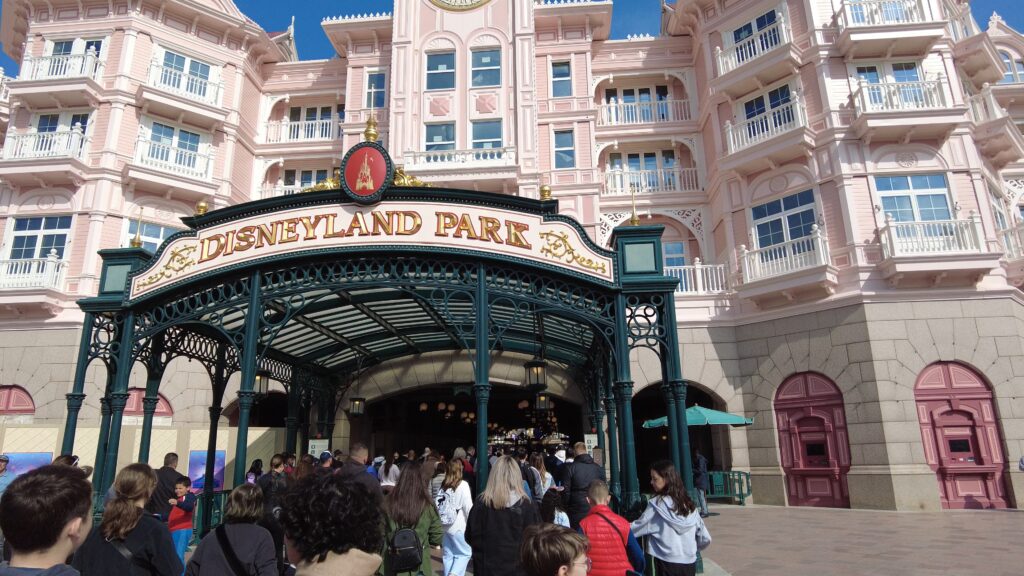 Like previously said, there's only one hotel that is within the security checkpoint and inside the amusement park. It is obviously the most prestigious and expensive hotel. When I say expensive, I mean extremely expensive.
It's close at the moment for renovation, but the prices of the nearest hotel outside the security checkpoint Disney Hotel New York – The Art of Marvel is already sometimes priced over 1400 euros for one night. I've even heard that they had some Star Wars themed hotel reaching 4000 euros.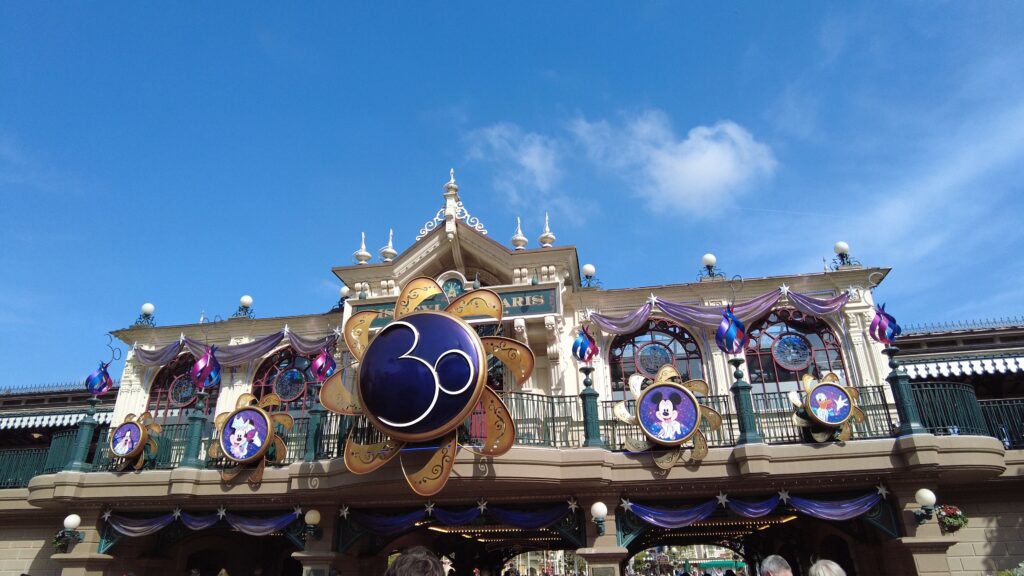 Once you pass the security checkpoint, you'll cross the two ticket checkpoints. One to check if you do have a ticket and if not, redirect you to buy one, and the second to validate your entry via the QR code.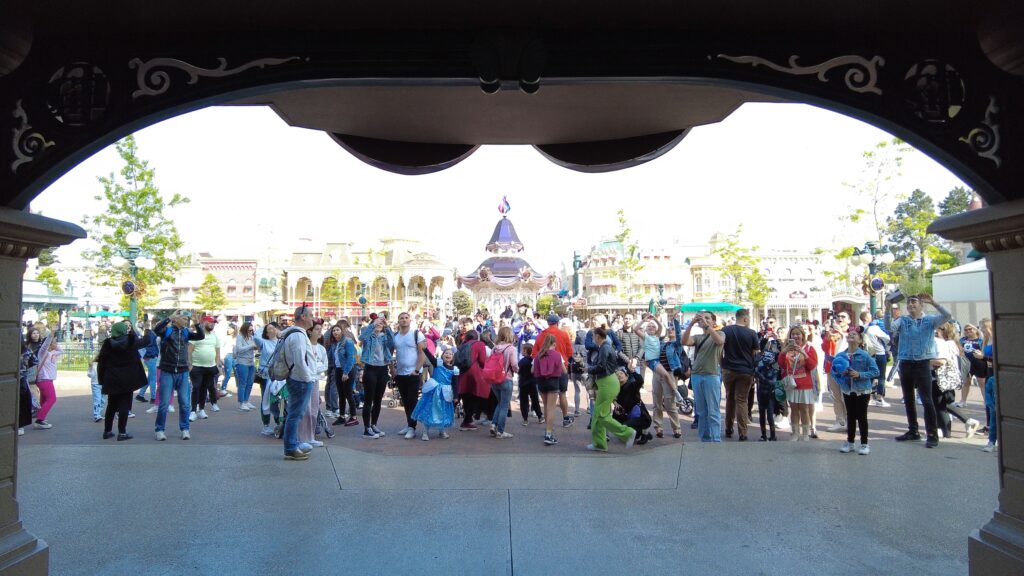 As soon as you pass the gates validating your tickets, you'll enter the world of fairy tales and be greeted by Mickey and Minnie Mouse themselves. What an honor; it's definitely a nice touch. We wish our kid knew who Mickey was, but since he's only two years old, he still isn't familiar with Disney anime.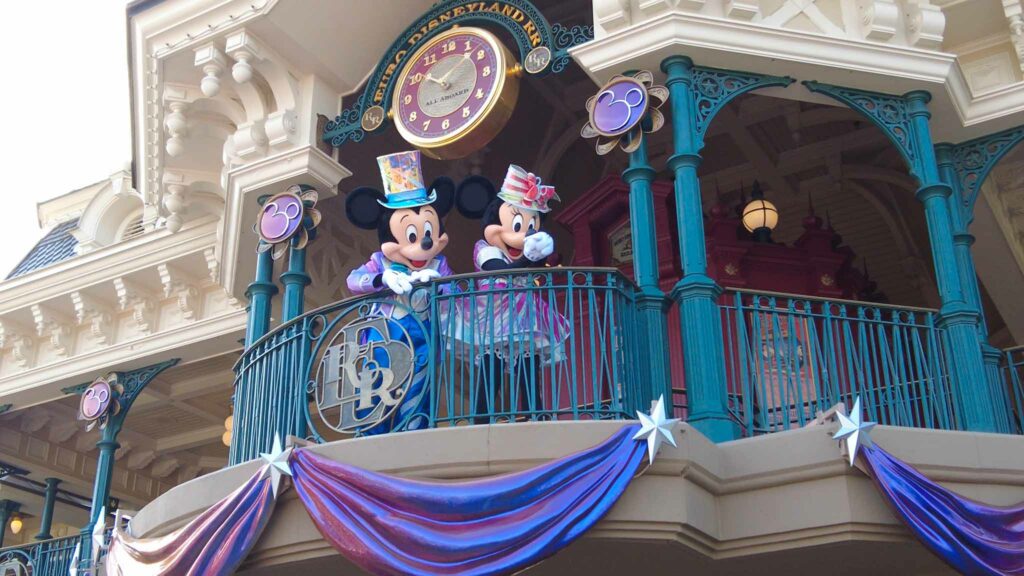 It's also the place for an open-air train track that will circle around the park. It's a very refreshing activity and a good way to get somewhere quickly. I remember doing it with my parents when we were children, and it was tons of fun.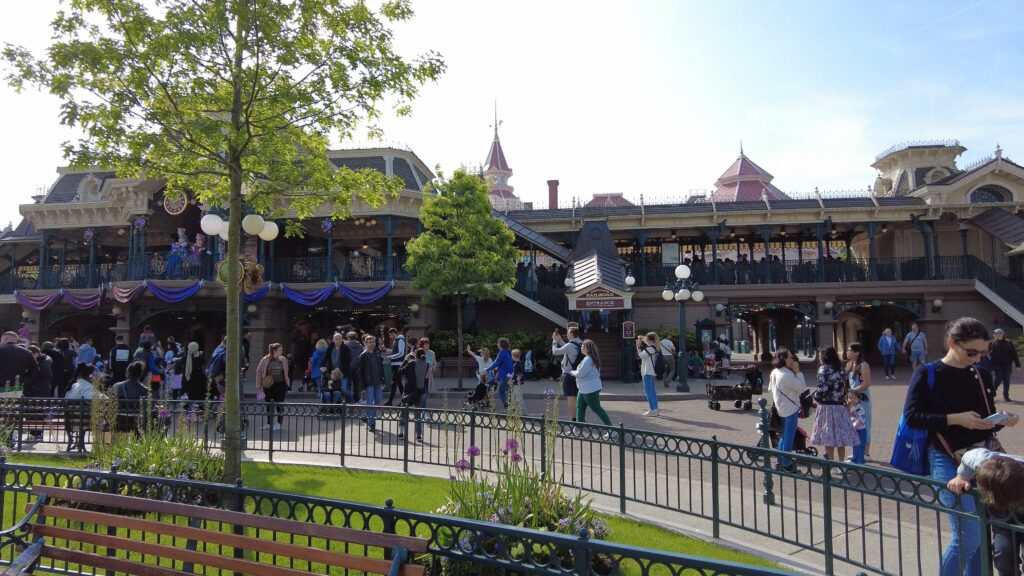 The map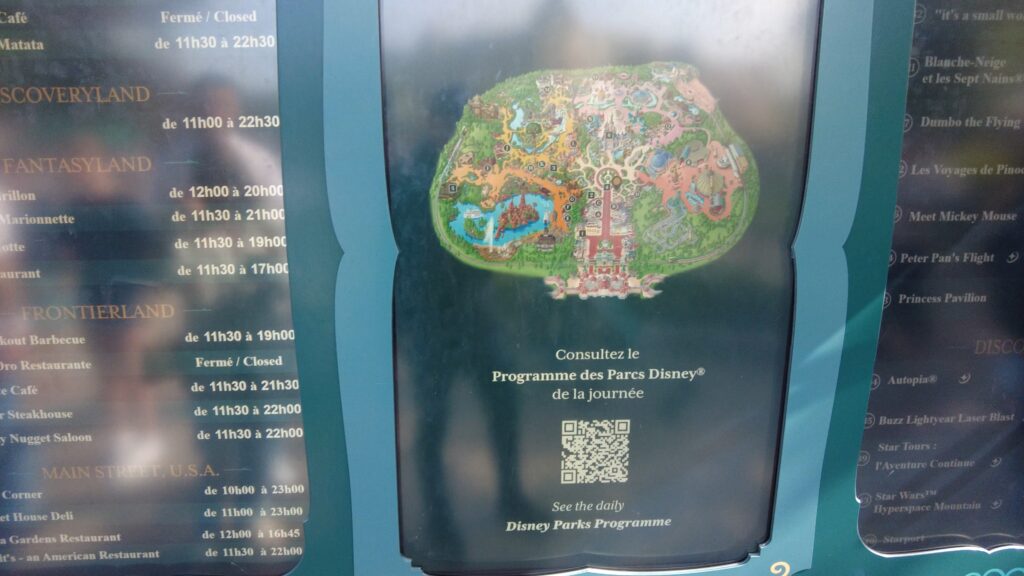 Before, they used to hand out a physical map of the park, like museums still do, but it seems like with the era of smartphones, people tend to use their devices instead.
The park is divided into multiple areas. Each of these areas has a specific theme, and the attractions, restaurants, and stores match that theme.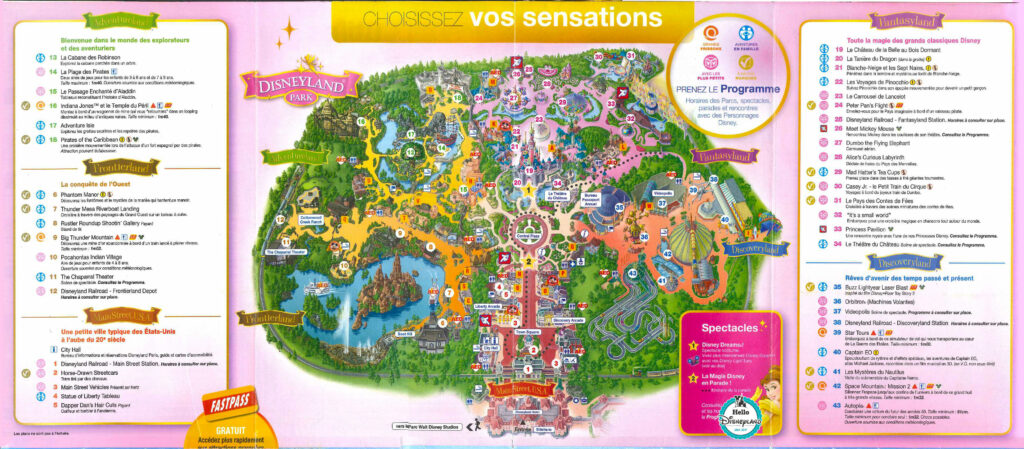 The different areas :
Main Street USA
Frontierland
Adventureland
Fantasyland
Adventureland
Main street USA
Once you enter the parc you'll arrive in the main street of the park which looks like an old and traditional American street. Perhaps inspired from the 20's or maybe before that. I have to admit that seeing the fake stores, with baseball bats and old bottle of cokes remind me of the golden age in America.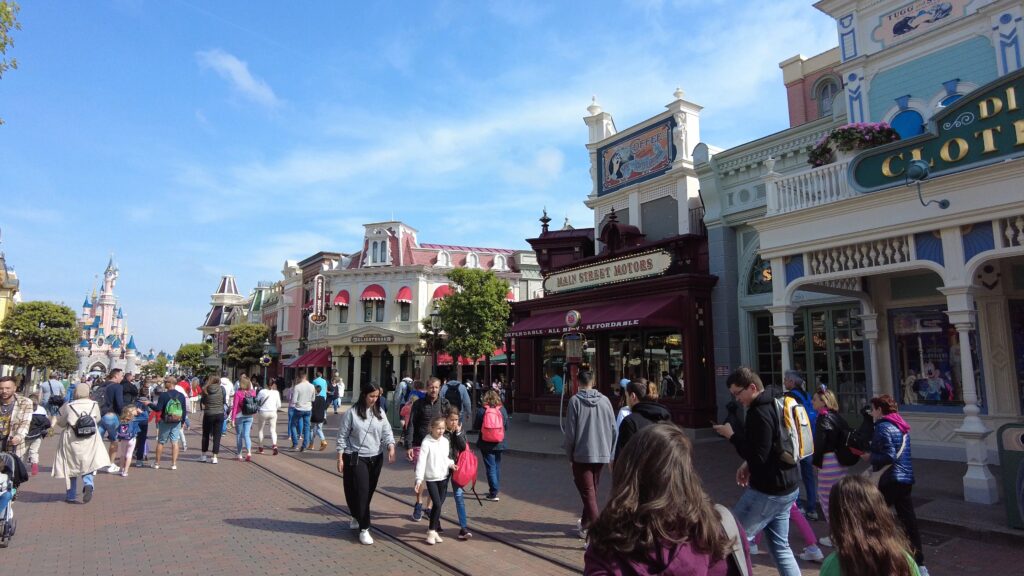 Main Street is where there is the highest concentration of people and stores. Inside, you'll find some nice restaurants and terraces as well.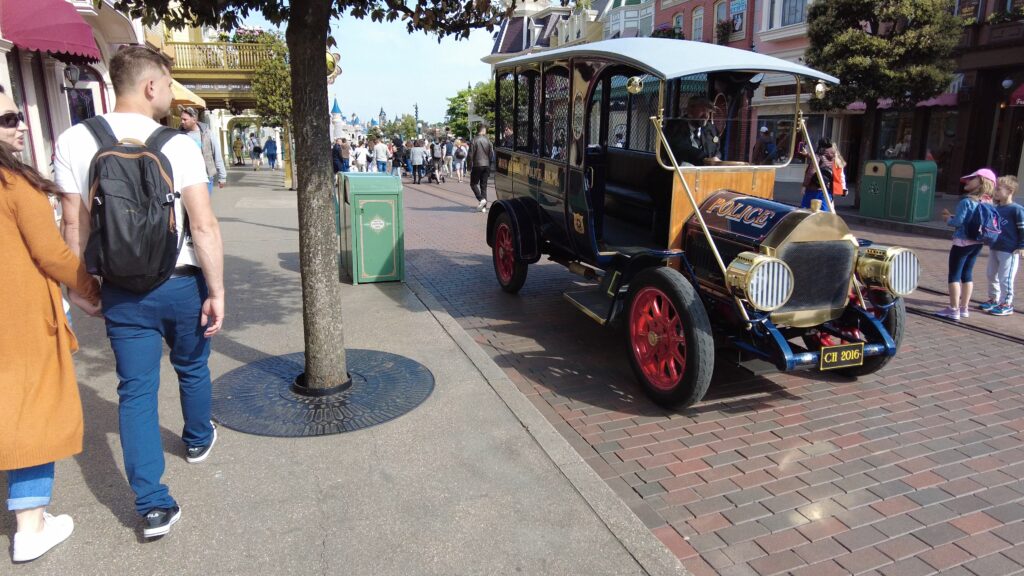 There's even a police car that can bring you around the back as a prisoner; that's a funny touch. You can even see cast members walking down the street disguised as famous Disney characters.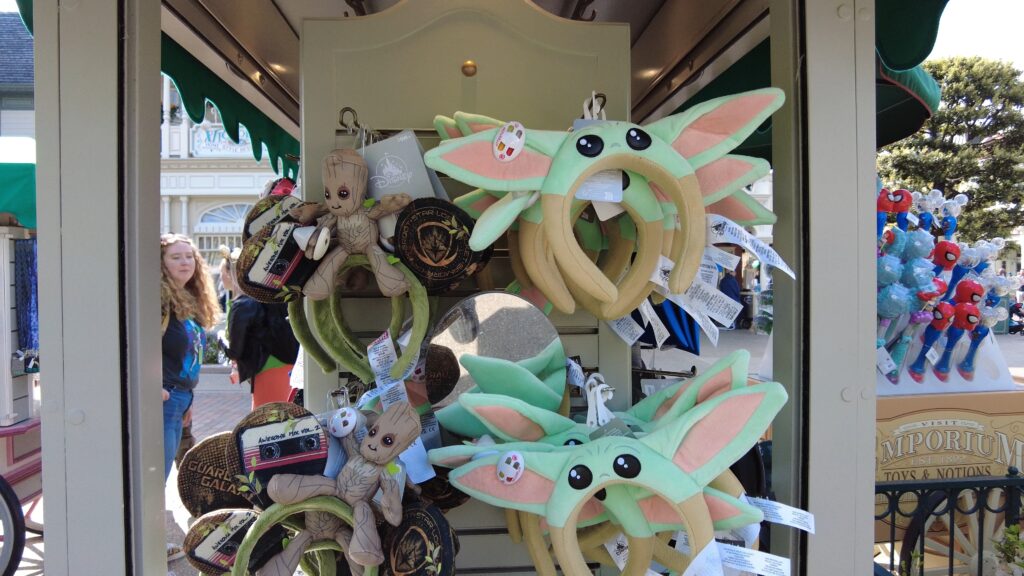 Everywhere in the park, you'll also find some carts offering food or goods to sell. You can see a lot of popcorn stands as well as all sorts of candy.
Fontierland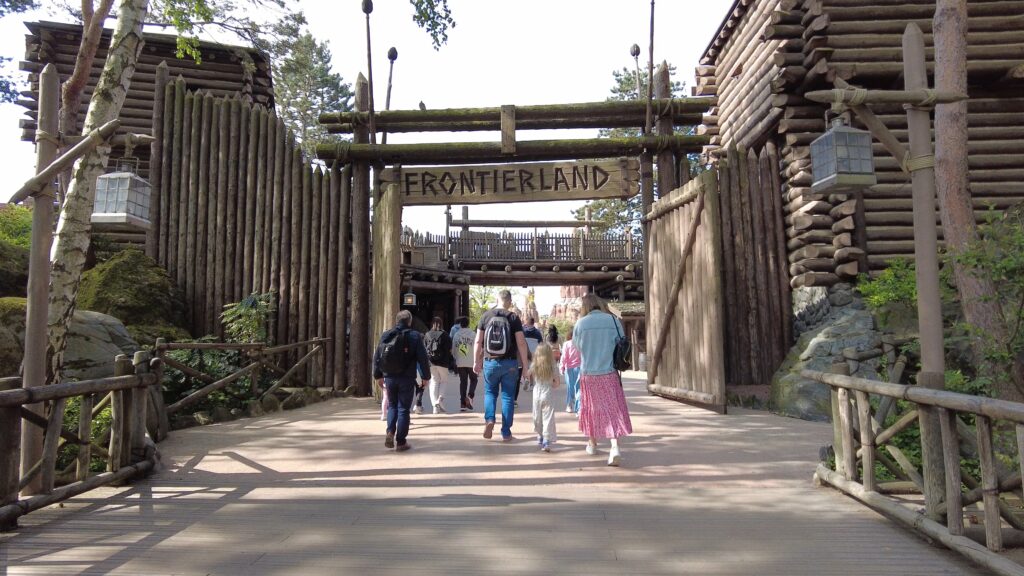 Frontierland is basically America during the time of the Far West; it's a very chill place to be with tons of wooden constructions, or at least they look like it. You can even take a Mark Twain boat tour on the river. It's a very nice experience.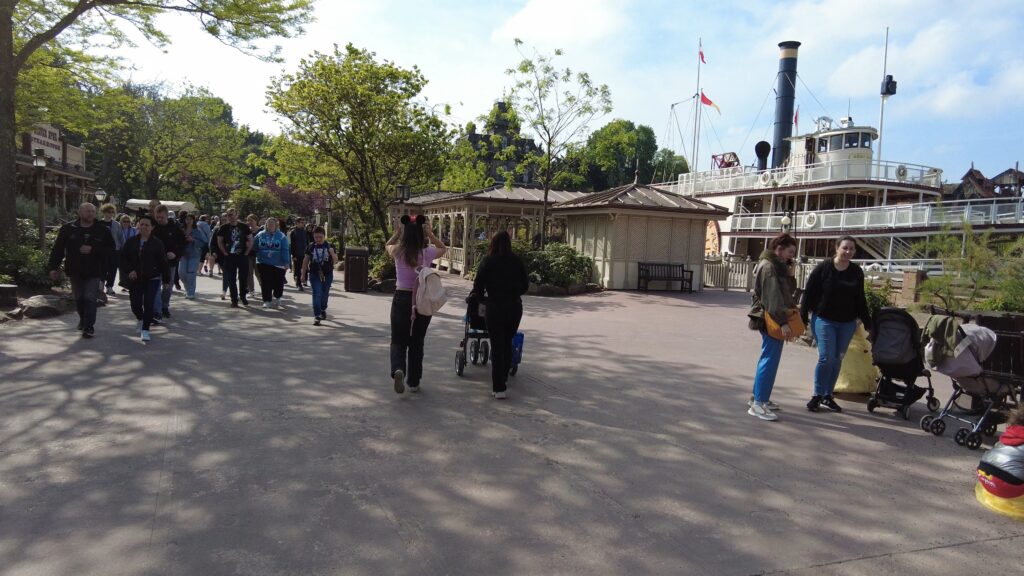 But the most iconic attraction in this area is definitely Big Thunder Mountain. When Disneyland Paris opened, this was the fastest and scariest ride at the time. I remember even crying as a kid during the waiting line to avoid being on the train. Today, as an adult, this ride seems more like a family attraction.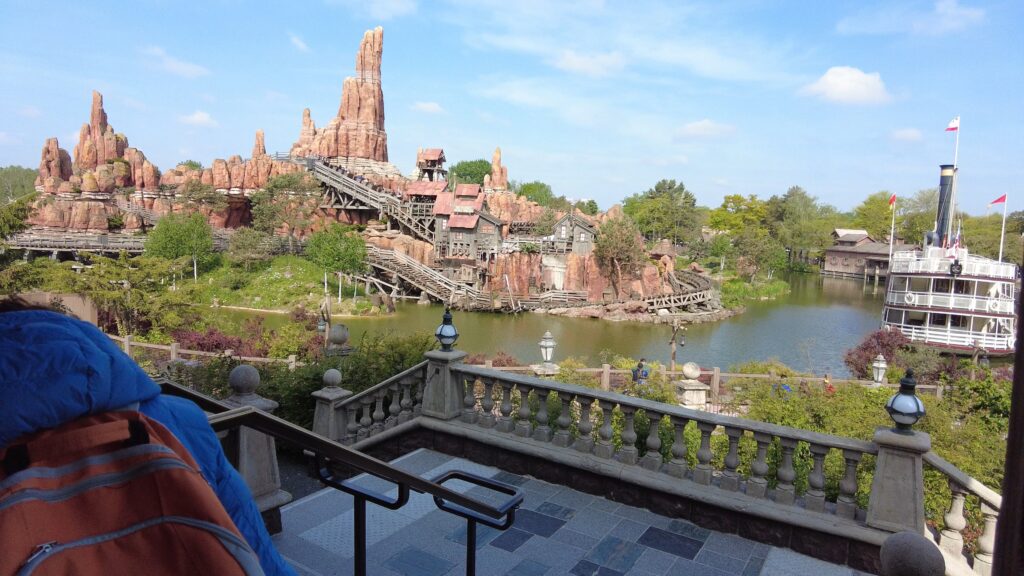 Another iconic attraction in the area is the Phantom Manor. It's also one of the first attractions to have received love here. I am still amazed by the technology of today.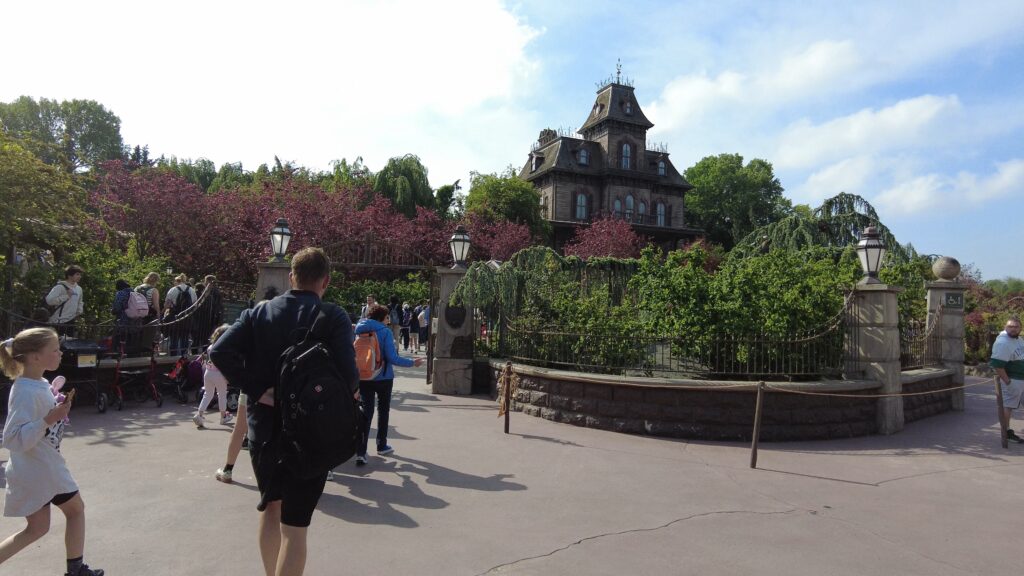 It's not really a scary ride to be fair, even as a young boy, I wasn't afraid. It's more like watching a scary part of a Disney movie if you will. Everything is tastefully smooth down.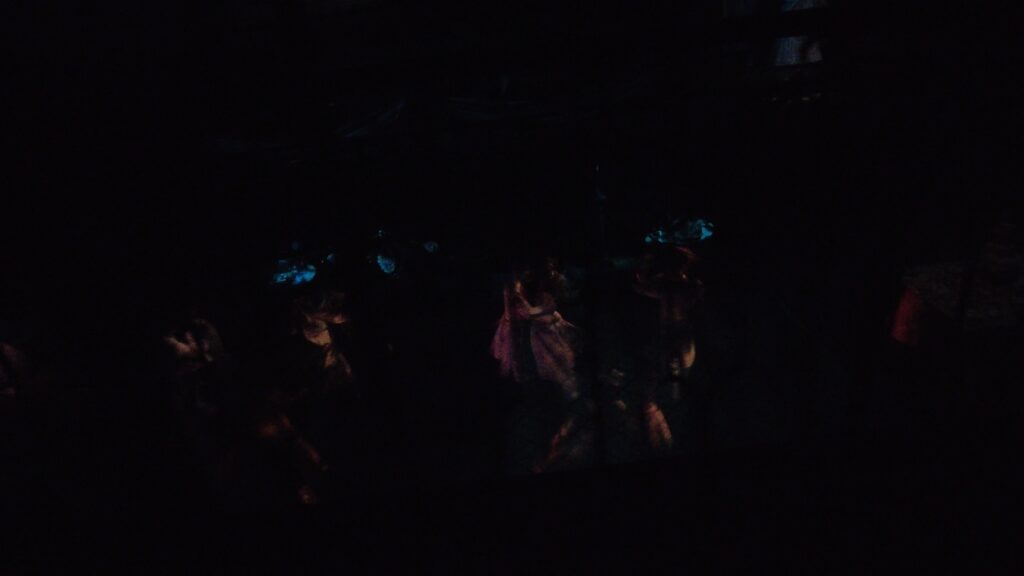 The waiting line was also quite quick, but perhaps it was because this was our first ride in the morning. I always like the fact that there's a story to each attraction, so there's a narrative to follow. It really gives you the impression of entering another universe.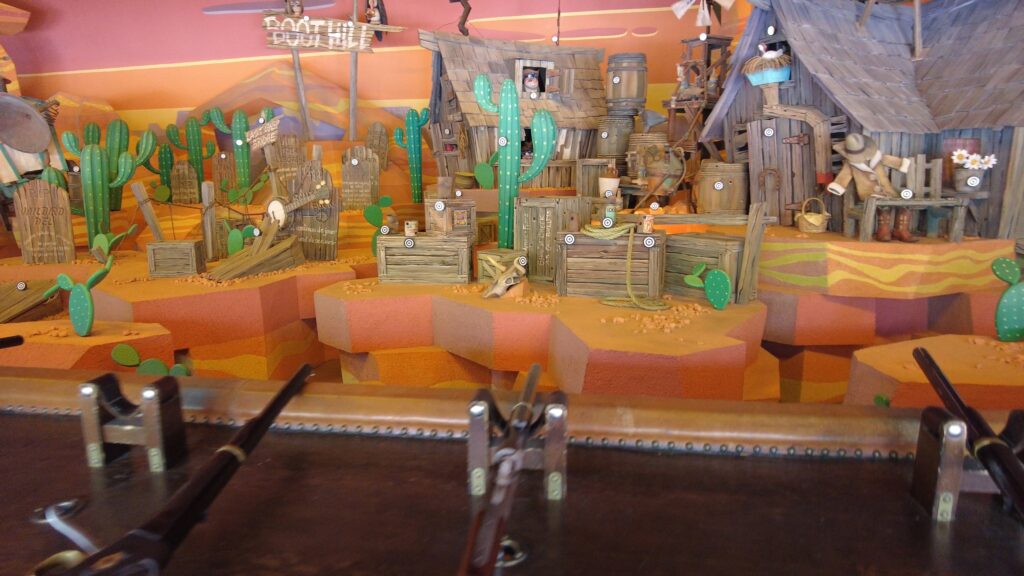 In each area, you'll not only find big attractions but also some smaller booths, like you would find at a fair festival. You'll still have to pay for it; in this instance, it was three euros. It's still a good thing that they have some regular carousels all around the parks since they don't have that huge waiting line.
Adventureland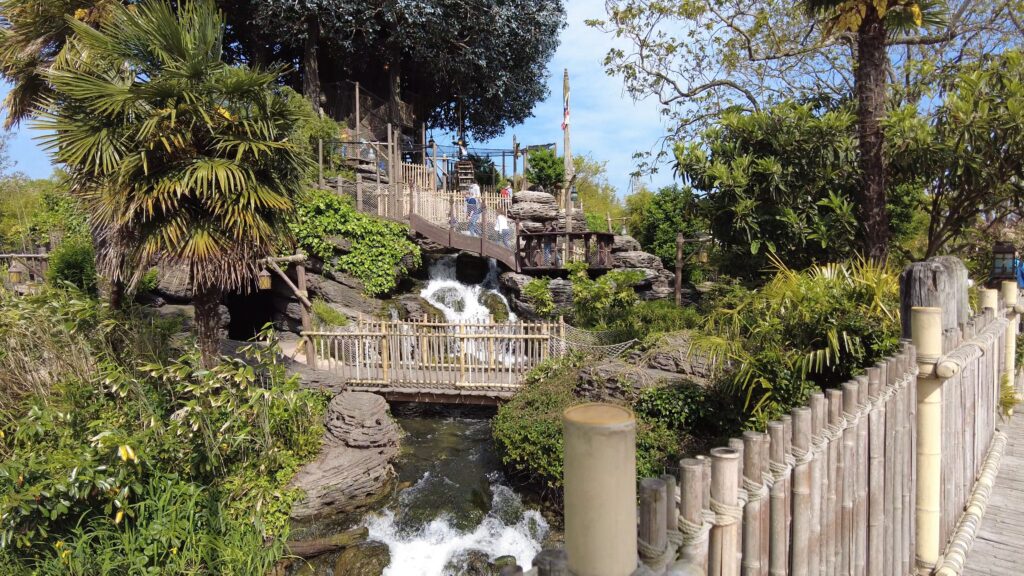 Adventureland was a part of the parc I was not familiar with and I have to say that I really enjoyed it. Especially the Swiss Family Tree House.
My two-year-old son loves physical activities like climbing stairs. So naturally, this was the perfect attraction for him.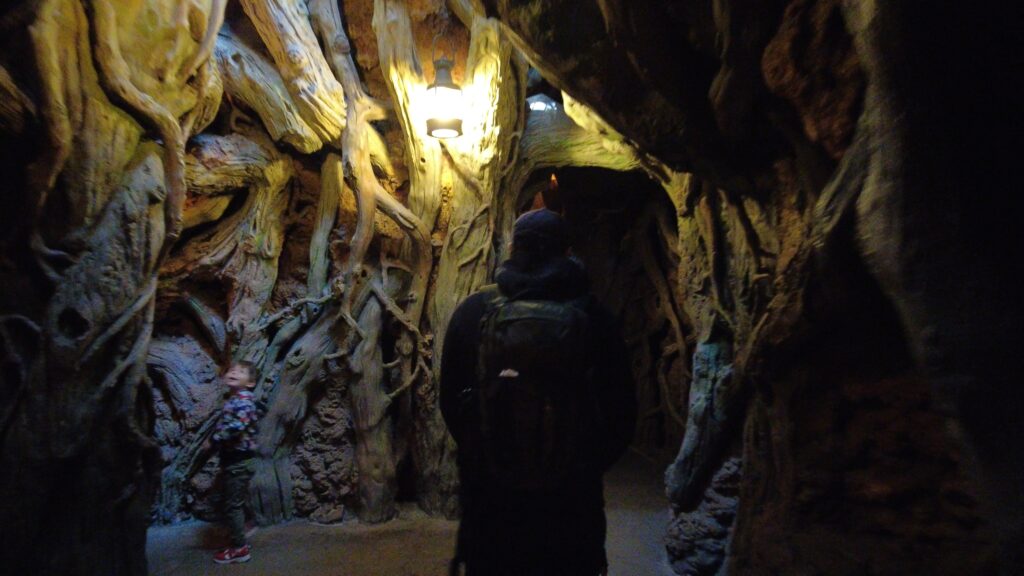 Also, as a nature lover, I have to say that this piece of the park was kind of refreshing from the suburbs. Sure, you can find some green parks, but you can't really find these types of tropical, luxuriant nature next to the sea.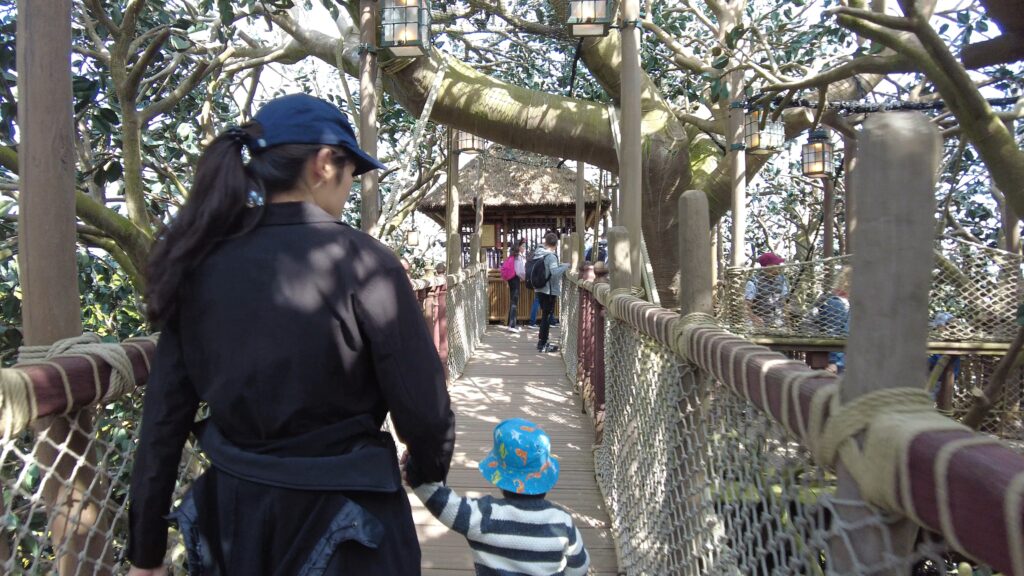 Perhaps the only downfall was that after climbing all these stairs, his legs were tired. That's why you absolutely need a stroller and should develop a feel for when to leave it.
One of the main attractions in this area was, of course, the famous Pirates of the Caribbean franchise. It's basically a ride inside a boat under a cave of pirates.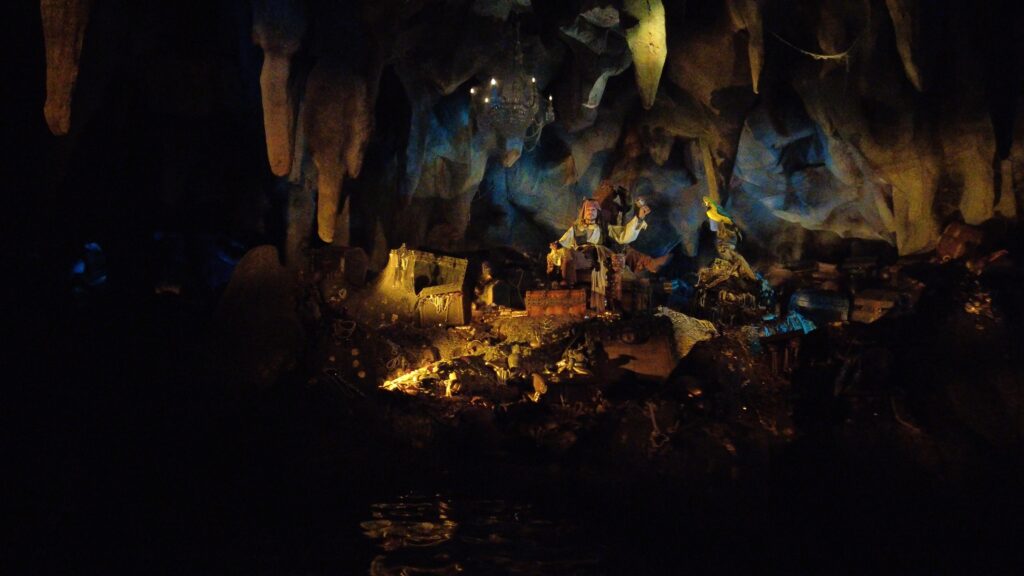 The attraction was good, but it was almost pitch black inside at times. Even during the waiting line, I had to open my iPhone flash to see where I was walking.
My wife liked the attraction, and I thought it was fine. I just wish there was more light. Being in the dark seems to be a theme in some of these interior rides.
Fantasyland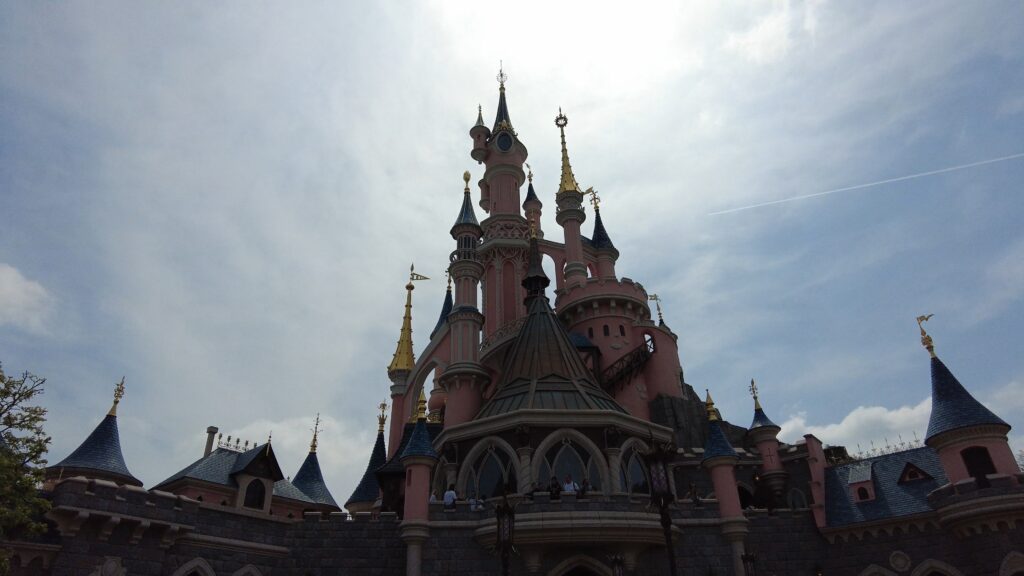 Fantasyland is probably the most iconic part of Disneyland, with the Sleeping Beauty Castle being used as a logo for Disney movies.
This part of the park is really themed around fairy tales, such as all the princess stories, Peter Pan, Alice in Wonderland, etc.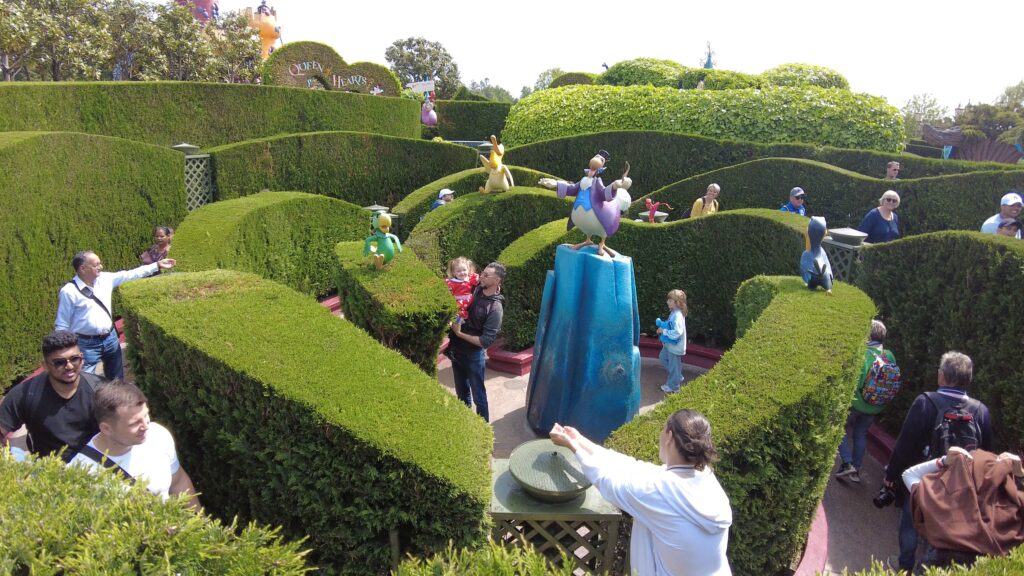 I think this is the area where young baby girls will find the most enjoyment, as this place is very pink and girly. The world of Alice in Wonderland was very well represented with Alice's Curious Labyrinth.
This book is so dense that you'll find a lot of nods to Lewis Carroll's work. We really thought it was fun to hear the cards screaming inside the labyrinth or the Mad Hatter's Tea Cups.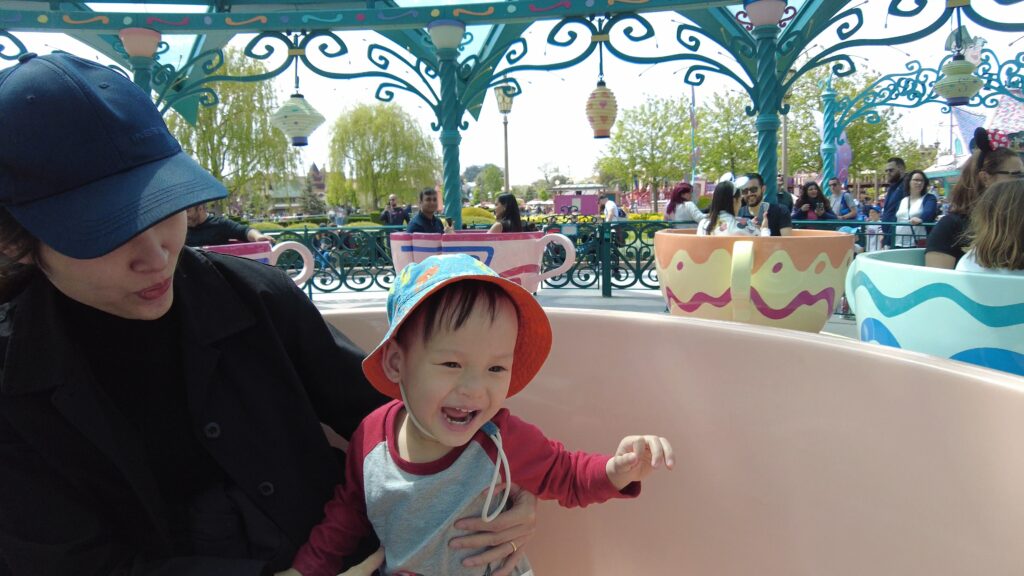 This was for us the start where we felt like the waiting lines were getting longer and longer compared to the ride duration. The tea cups were good fun for us and perfect for families with young children. I felt like some cups were self-spinning and some were not.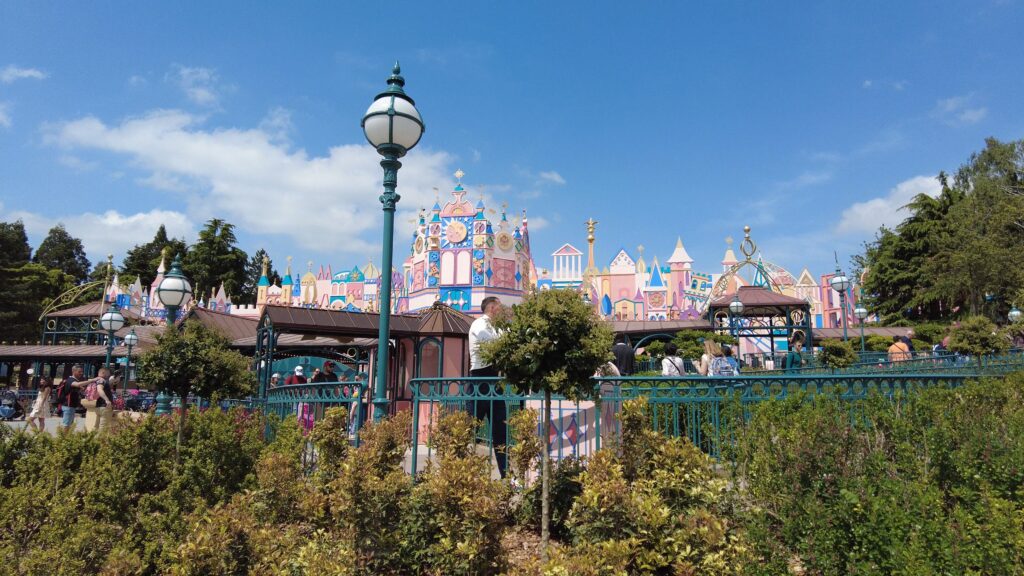 The most famous attraction in all of Disneyland Paris is probably It's a small world. It's one of the nicest things to do as a family. The waiting line is absolutely ridiculous, though. We made the mistake of doing it after lunch, and part of the waiting line was in the sun.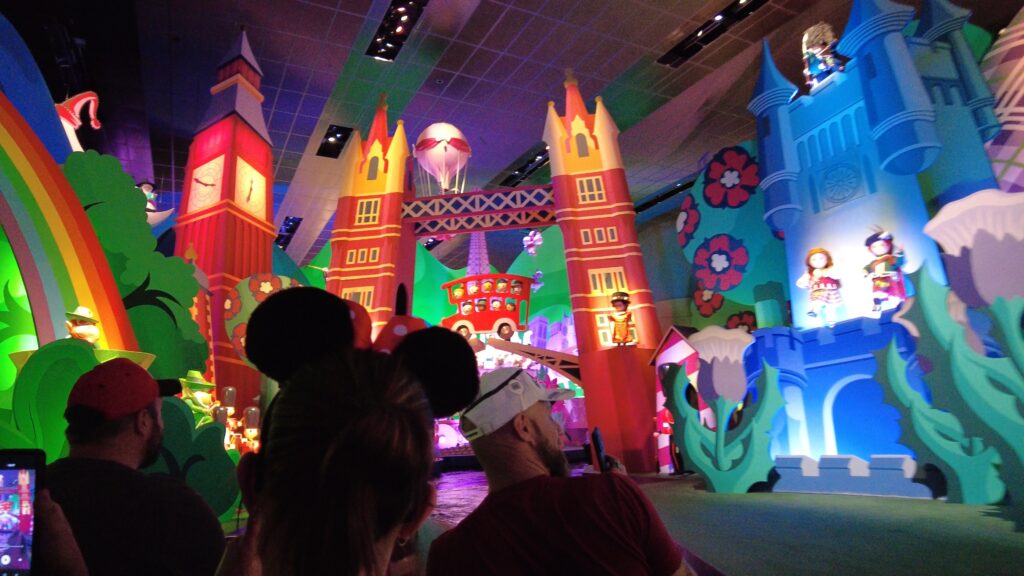 This was not fun, and I really recommend you get a fast past for your family. Your experience will be so much better. This attraction is an absolute must do for anyone with children.
Discoveryland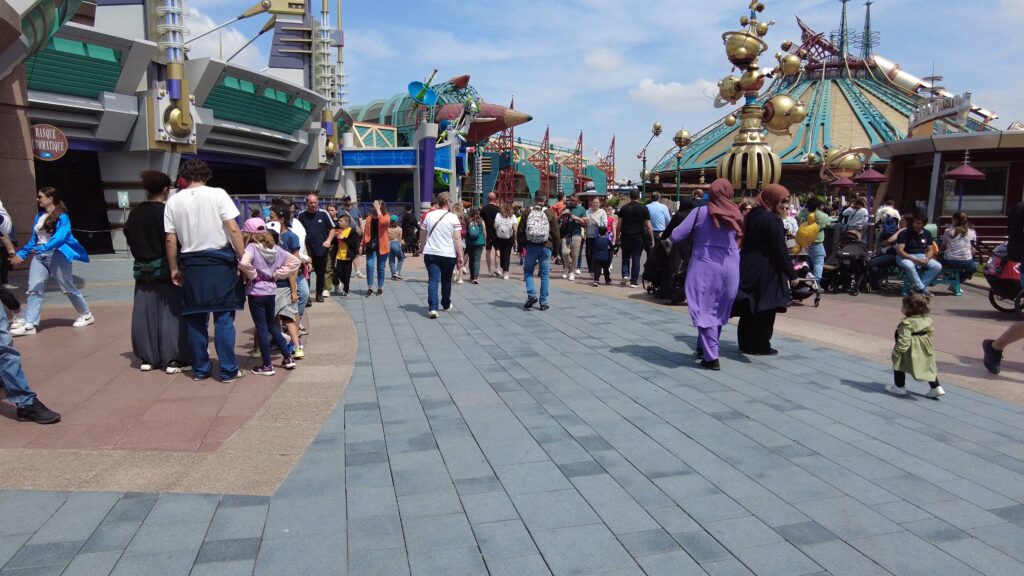 Discoveryland is basically the futuristic version of the park. But not as we see it today, more like as we imagined it in 1920. The buildings architecture has a lot of bronze. It's very reminiscent of the style of Fritz Lang's Metropolis movie.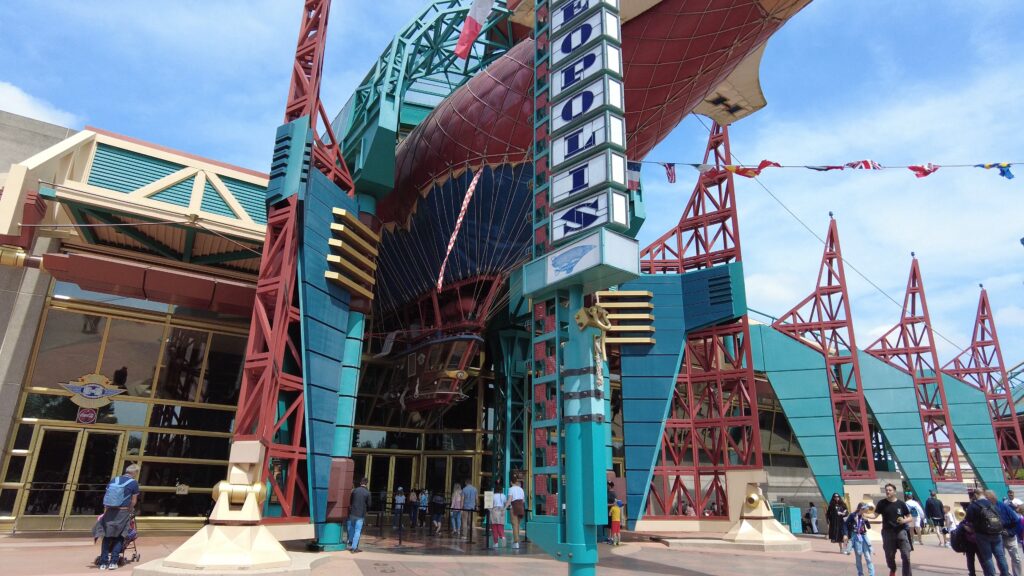 Inside Discoveryland, you'll also find one of the largest restaurants in the park, Videopolis. It's more like a huge fast food restaurant than a real restaurant where you sit down and order.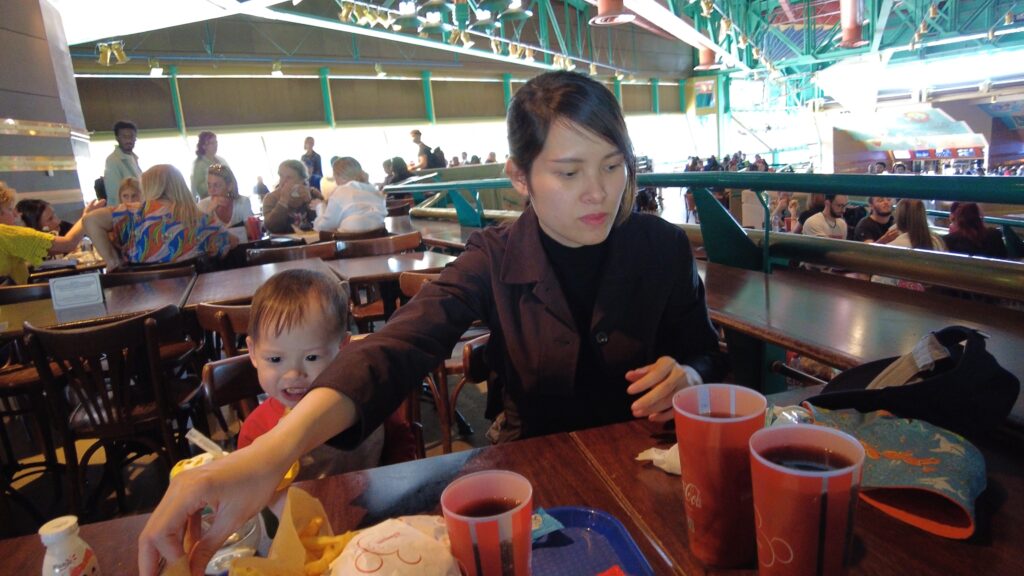 But as far as I am concerned, it's the most convenient one, as it's quick and you'll find space with ease to sit down and eat. Prices are relatively affordable; at 17 euros for the menu, it's 40% more than McDonald's, which is acceptable inside a park like this one.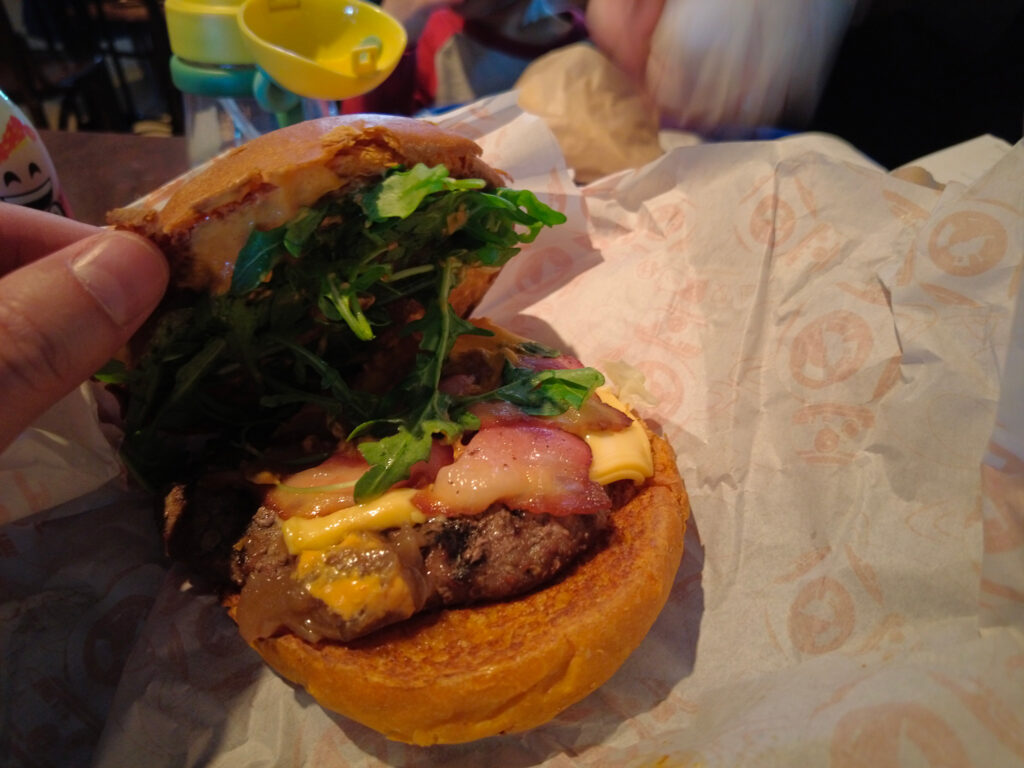 The food was good—as good as any fast food, really. Of course, you won't find the same taste and quality as a Big Fernand inside here. It still does the job as a quick and convenient way to get some energy back. I think they have more fancy options in other areas of the park, if you are interested in them.
After having lunch, we wish we could have found a spot to lay down for a while. But hey, we are only here for one day, so we have to keep going.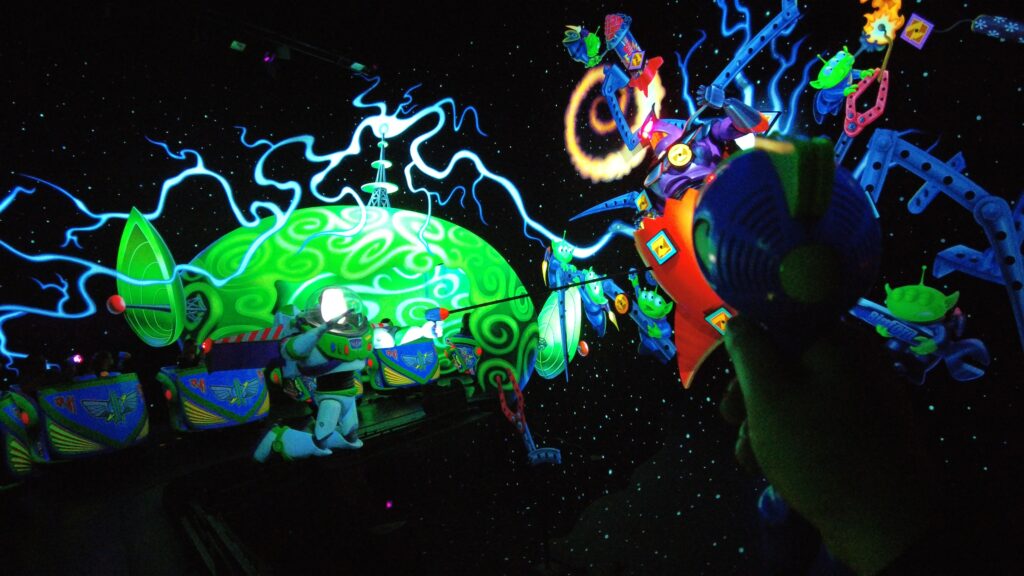 One attraction that is very interesting for families with young children is Buzz Lightyear's Laser Blast. The waiting line is a bit long as well, but the concept is quite interesting. It's basically the same concept as an electronic gun range but within a train track.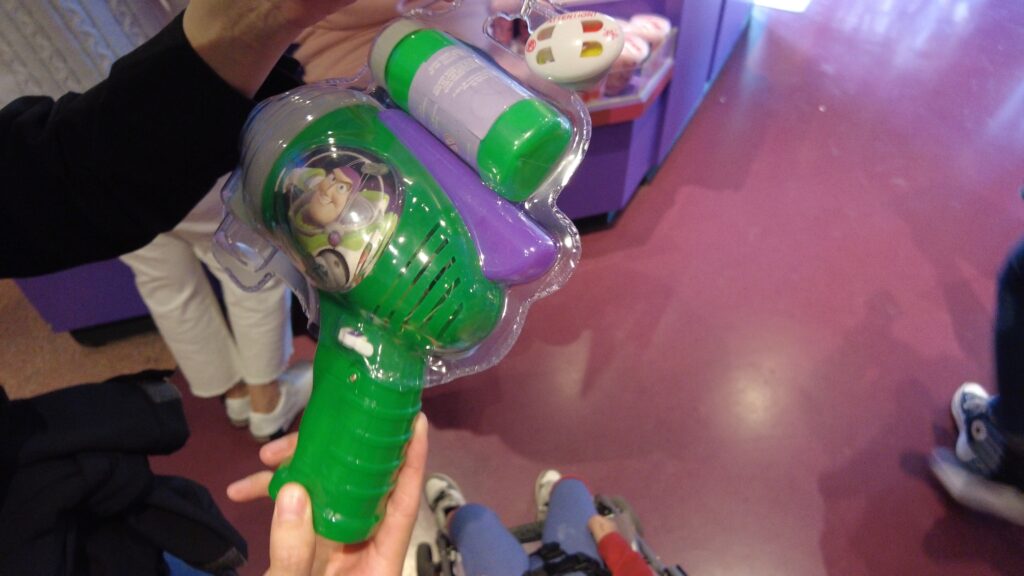 At the end of each attraction, there's a boutique souvenir with derived products, and you can even buy the photography they took of your train during the attraction for a price of 15 dollars. We decided to buy a bubble gun for our son, even if he doesn't have the required age. He later had a tantrum about it.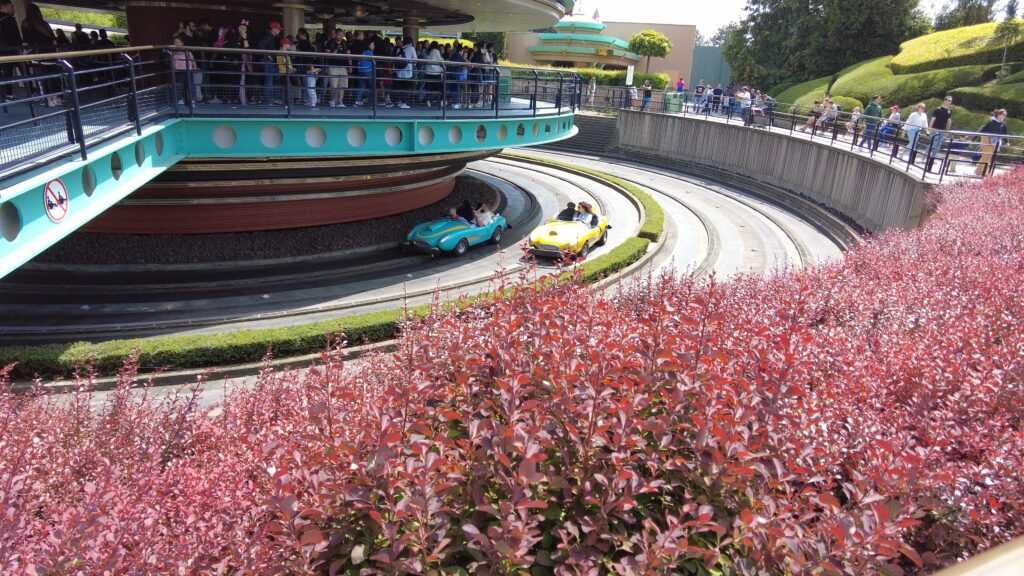 One other attraction young boys may like is autopia. Unfortunately for us, our son was taking a nap at this moment. Anyway, I think these kinds of attractions can easily be found outside of Disneyland.
Disneyland Verdict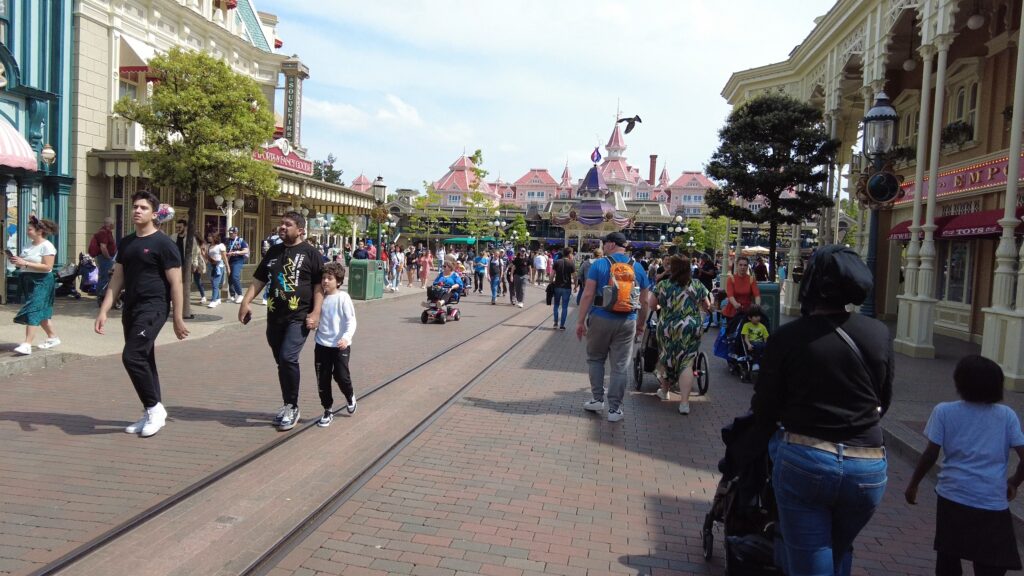 The Disneyland main park is by far the one to try first. If you only have one day, perhaps you should even consider only buying a ticket for this one and paying half the admission.
I really believe you'll need a full day to see as many attractions as possible. Using a fast pass will help, and at night there will even be a firework display at the Sleeping Beauty Castle, but only if you are brave enough to stay that long.
Disney Studios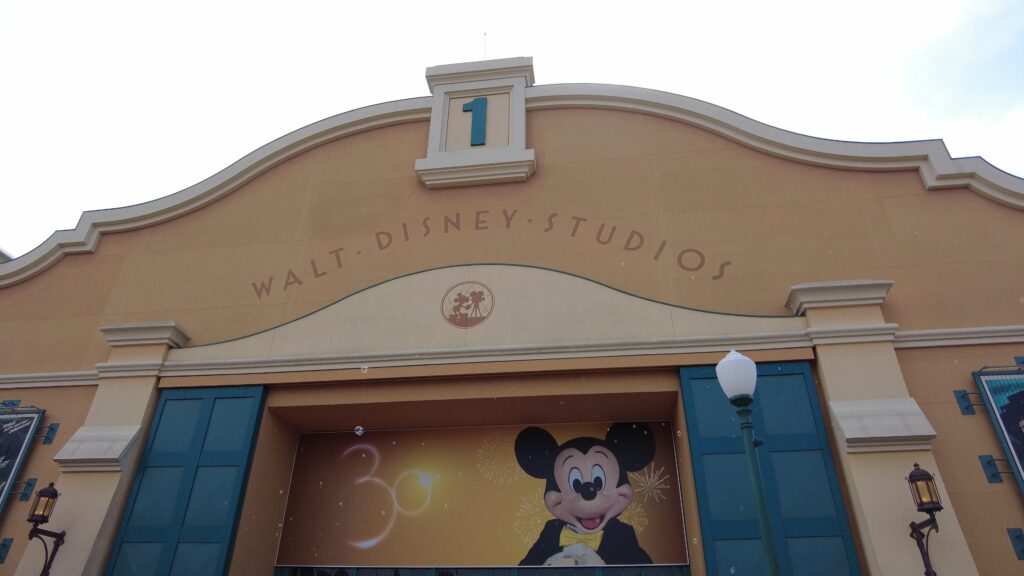 Disney Studios is the latest theme park in Paris. It's not as large as the main park and has a totally different vibe.
This feels more like going inside the Hollywood Studios, but for Disney, if this makes sense. I think a more mature audience will really enjoy it.
The concept is that there are many Studios in the park, Studios number one being the equivalent of main street USA in Disneyland.
The map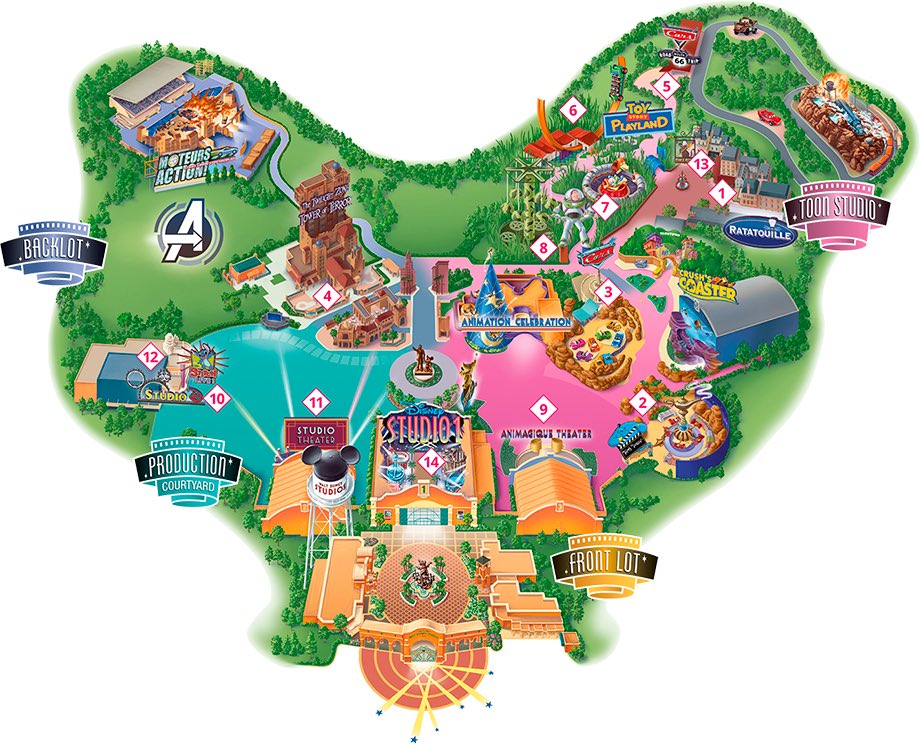 Disney Studios is far smaller than Disneyland Paris, which is not necessarily a bad thing. If this park also has sections that are themed, these are less clear and less singular in design.
Disney Studios 1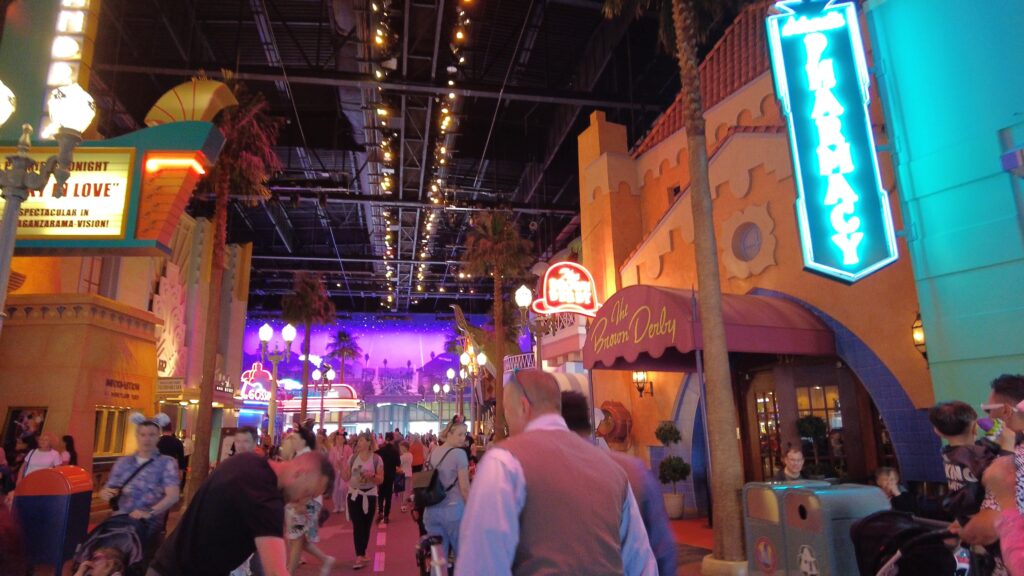 The street looks more like a cross between Fremont Street and Hollywood Boulevard. I really like the design of the restaurants and store; they are very classic and cool-looking.
Disney Studios looks less polished Disneyland, but that's to be expected since it's a newer concept and a newer park.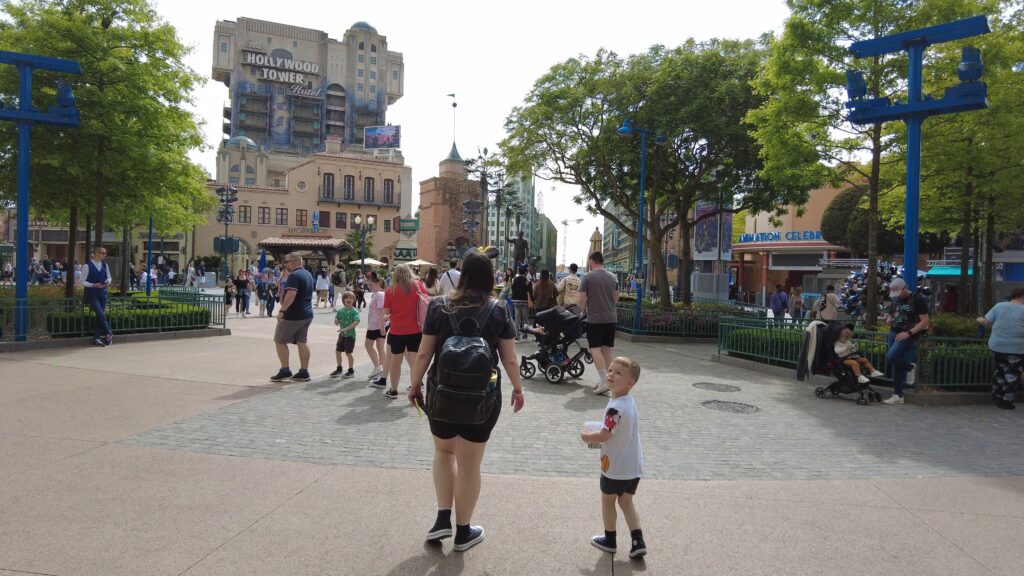 There are still some areas that look amazing. For example, the parts where Toy Story attractions or newly acquired Marvel franchise attractions are located are absolutely stunning.
Some other areas, such as the flying carpets, seem to be a bit underwhelming. If the waiting line is short and the ride is fun, I was expecting more from the decoration perspective.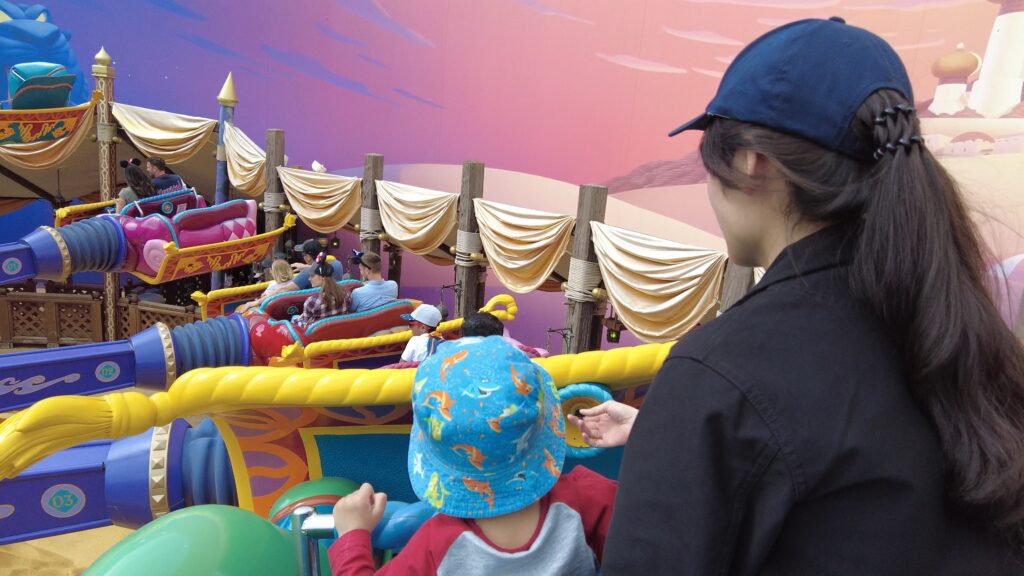 Like in the other park, there are plenty of commodities like stores and places to eat. Though some of them weren't open. You could feel that this park was hosting fewer visitors than the main one. Which is not necessarily a bad thing.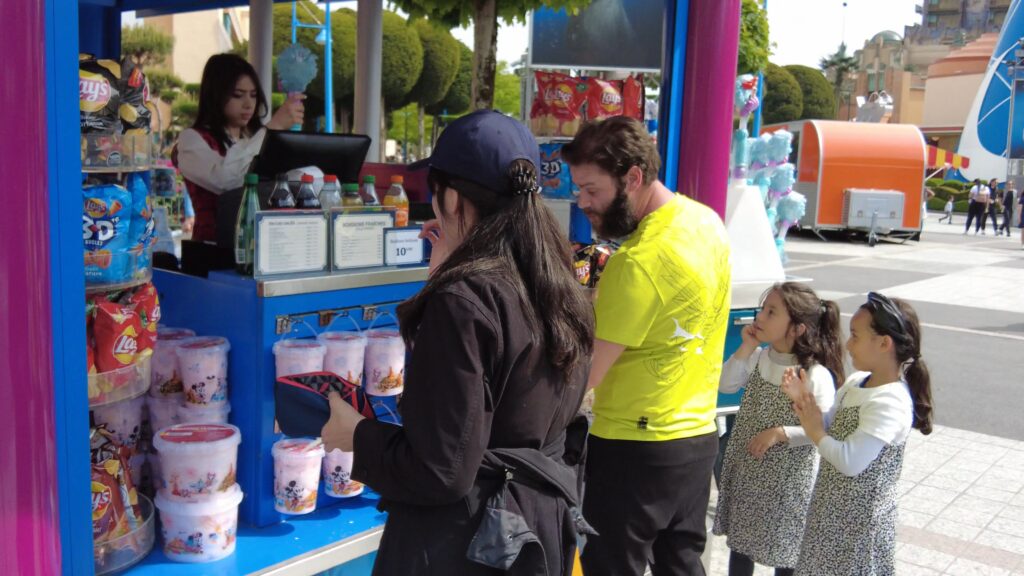 For example, not having to wait over 30 minutes in line can be a pro and can give you a better overall experience. It's not always the case, though; one of the attractions, Crush's Coaster, has a waiting line of one hour. That's way too much time wasted in a day.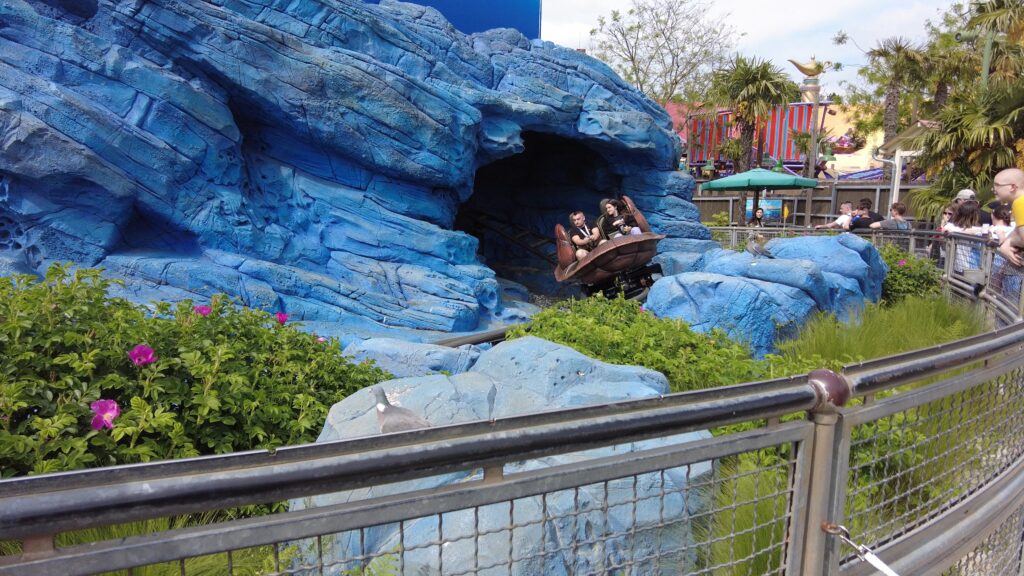 Since the park is smaller, it's easier to see cast members as well. We've seen plenty of them in both parks, but at a more regular interval in this one. Note that an escort is always present in case and you can take picture with them if you are patient.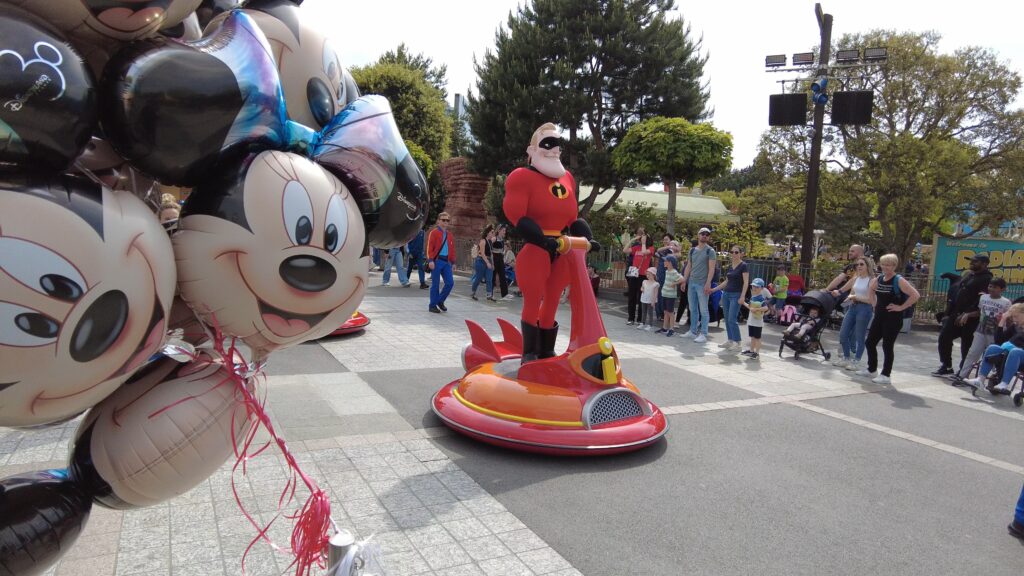 One of our favorite areas was the Toy Story Playland. All the games in this area seem to be fun, especially the Toy Soldier Parachute. Unfortunately, waiting in lines with a two-year-old child is not the best idea to enjoy these rides.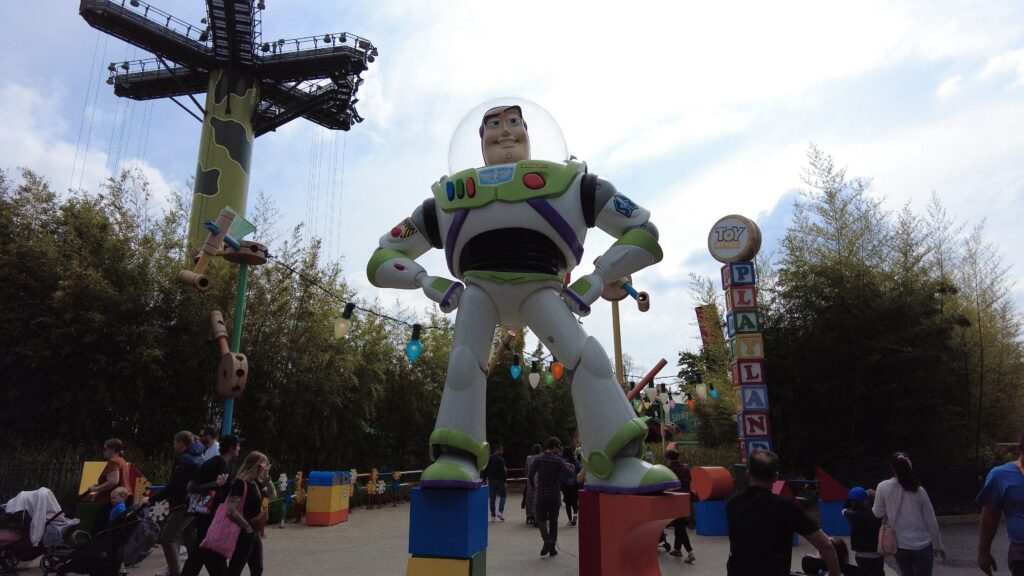 Of course being in France we were looking forward to try the popular Ratatouille attraction. I didn't know what to expect from the ride but it turned out to be very interesting and well designed.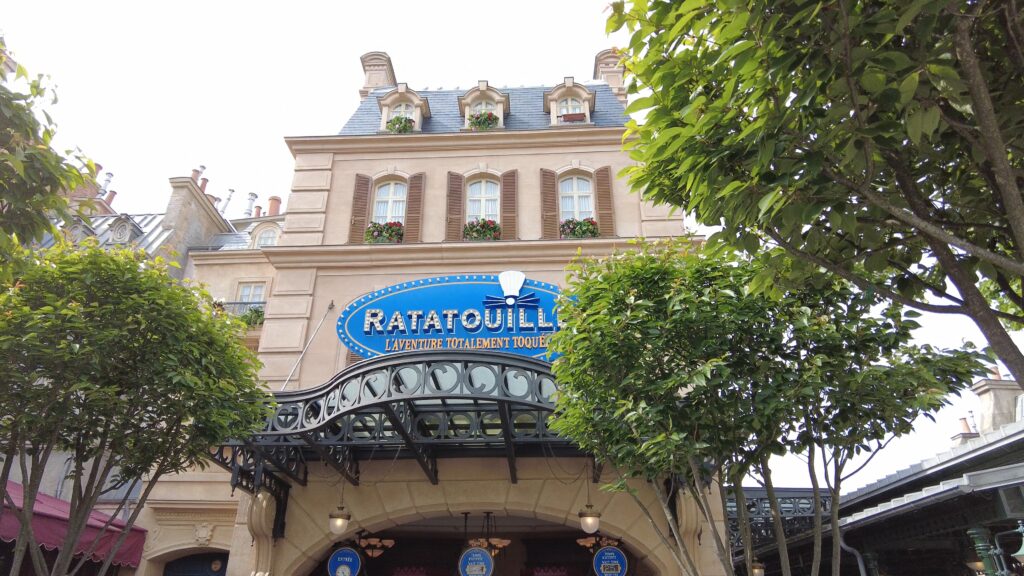 The attraction put you in the perspective of a rat so you can actually feel the scale of the human world for something tiny as this animal.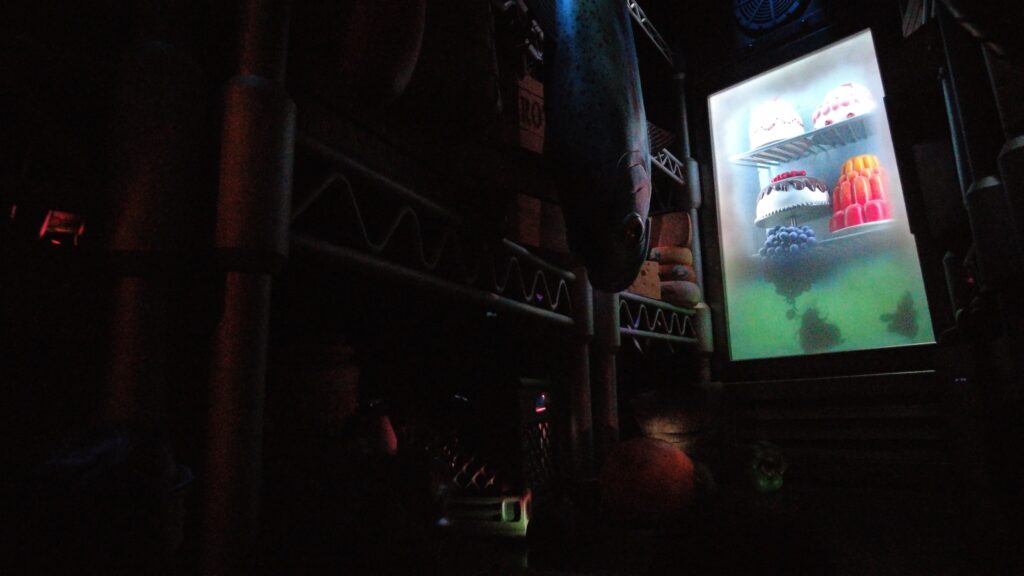 I thought that it worked quite well, and the mixing of set design and screen was very neat. At one point, you arrive in the cold chamber of the restaurant, and some perfume is sprayed within the autonomous vehicle we were in. I didn't smell exactly like the inside of a fish, but I thought it was a very nice touch.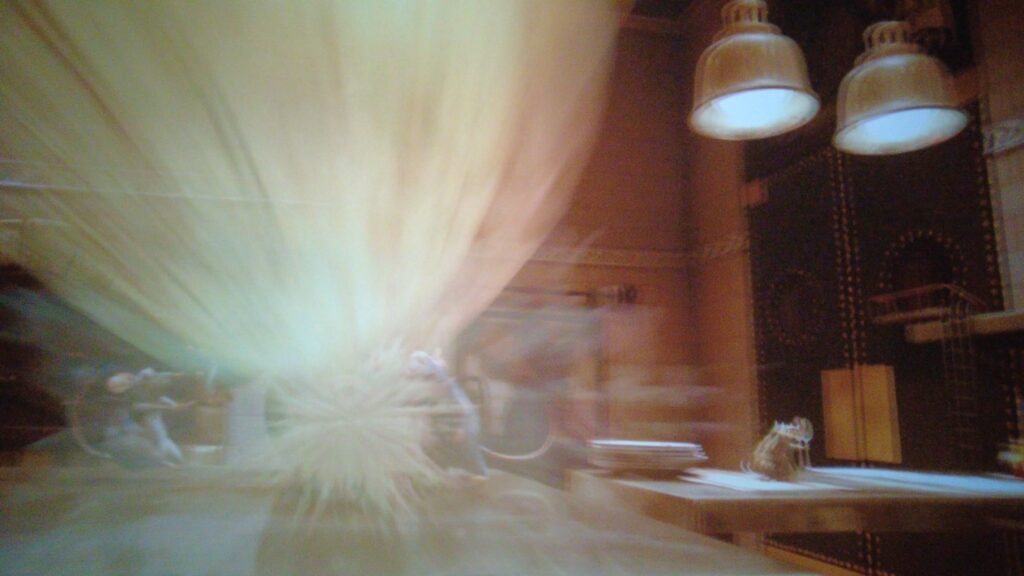 We even ended up being sprayed out of the room with champagne or in this case water. Which was very cool and very 4D cinema-like. I think these kinds of effects are a good idea, and I am looking forward to trying this type of ride again.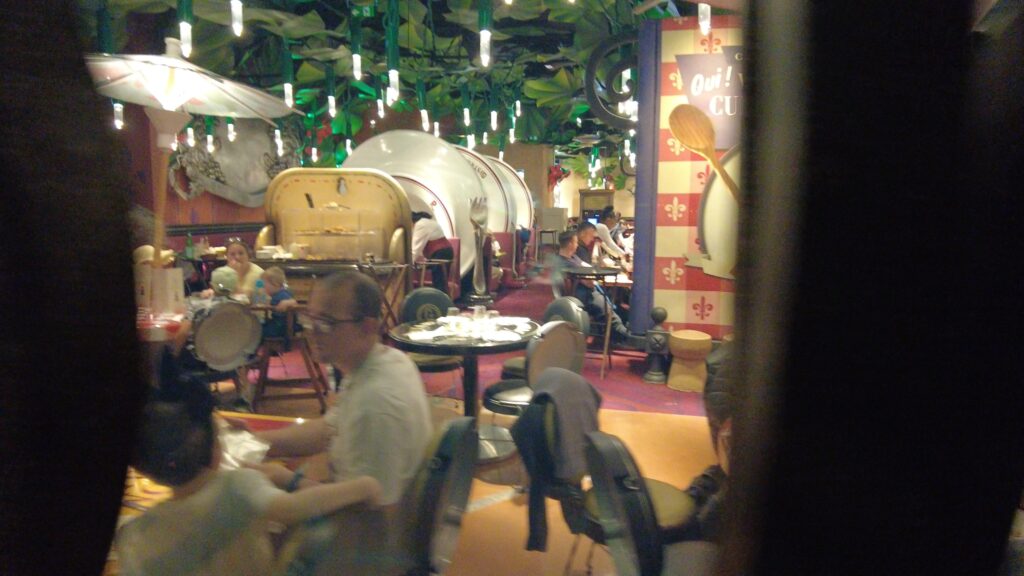 Going out of the attraction, you can even see the Ratatouille restaurant, Bistrot Chez Rémy. It's a great name and a great concept. We wish we had had the time to try the food inside it, but unfortunately we were exhausted.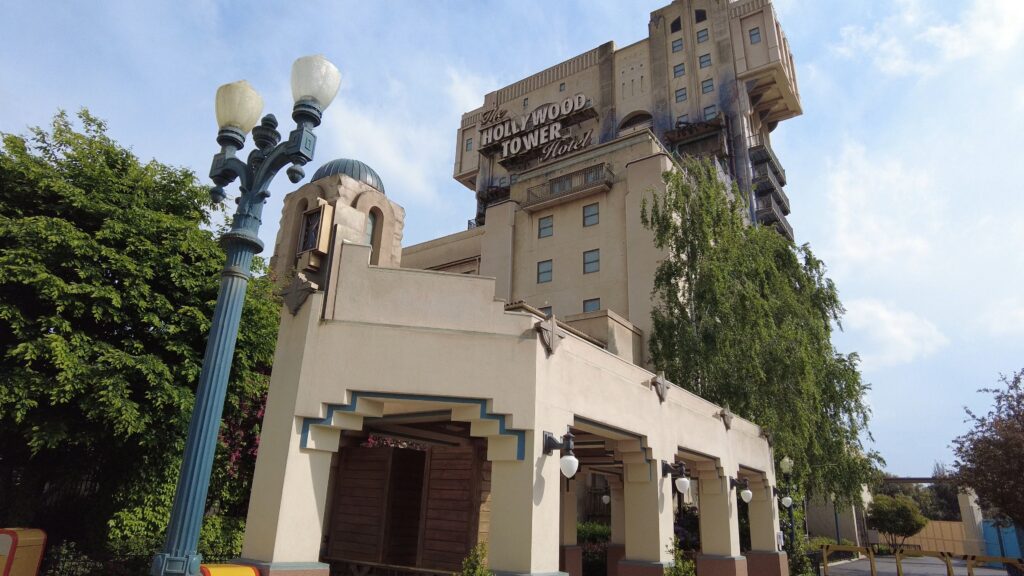 The Twilight Zone Tower of Terror is probably the most popular attraction in this park. People say it's awesome. It's basically an elevator ride that goes up and drops faster than free fall. Again, this attraction is only open to children over a certain size (1.02 m).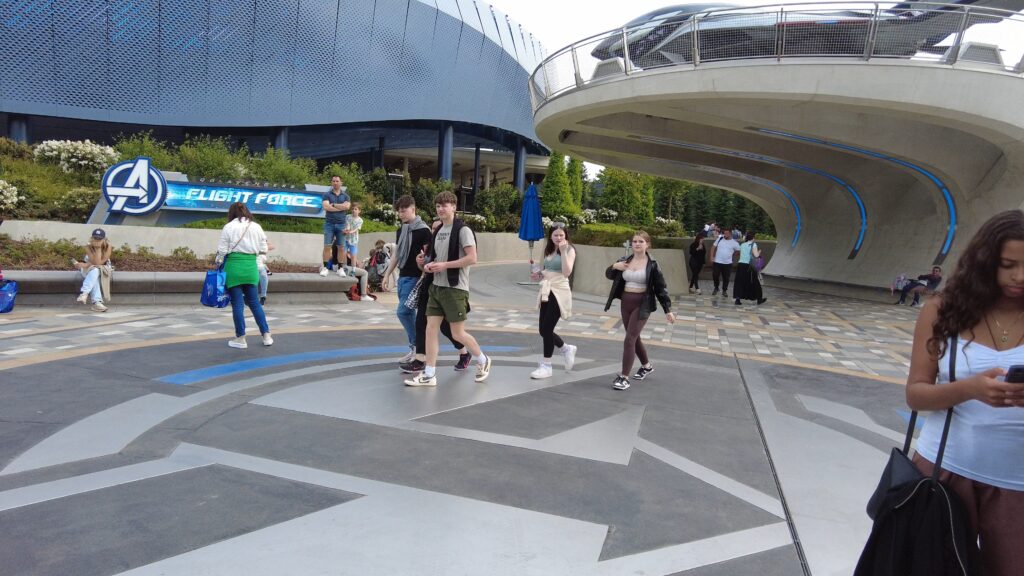 One of our favorite parts of the park was the Avengers Campus, where everything looks quite modern and new. Since Tony Stark and company are equipped with pretty advanced technology.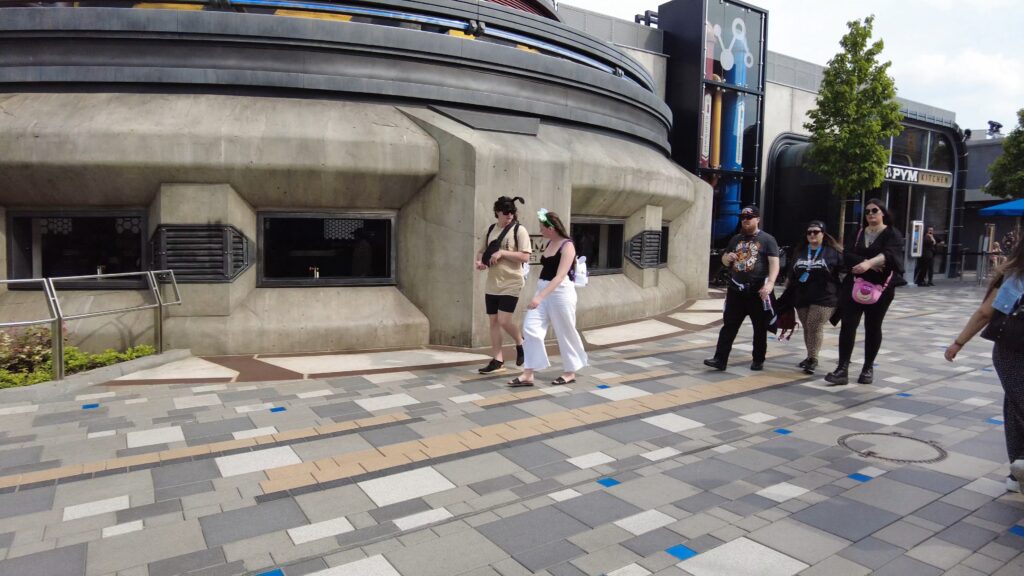 One of the restaurants looked like a laboratory and seemed to have a very interesting concept. We could do a big episode just reviewing all the restaurants inside these parks.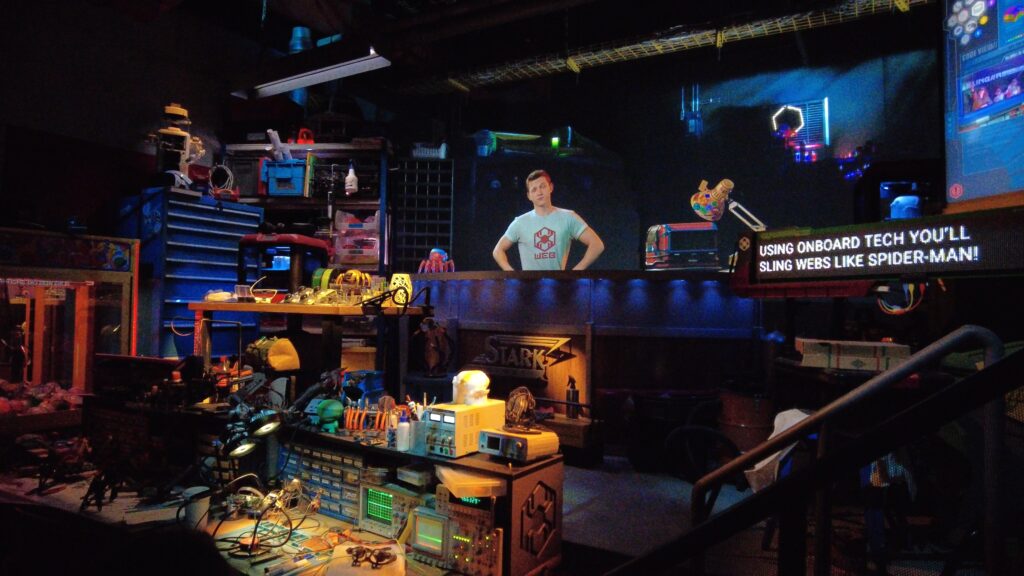 Our favorite attraction was definitely Spider-Man W.E.B. Adventure; we were absolutely impressed by the level of design of this attraction. From the briefing with Tom Holland to the vehicles, everything was very convincing.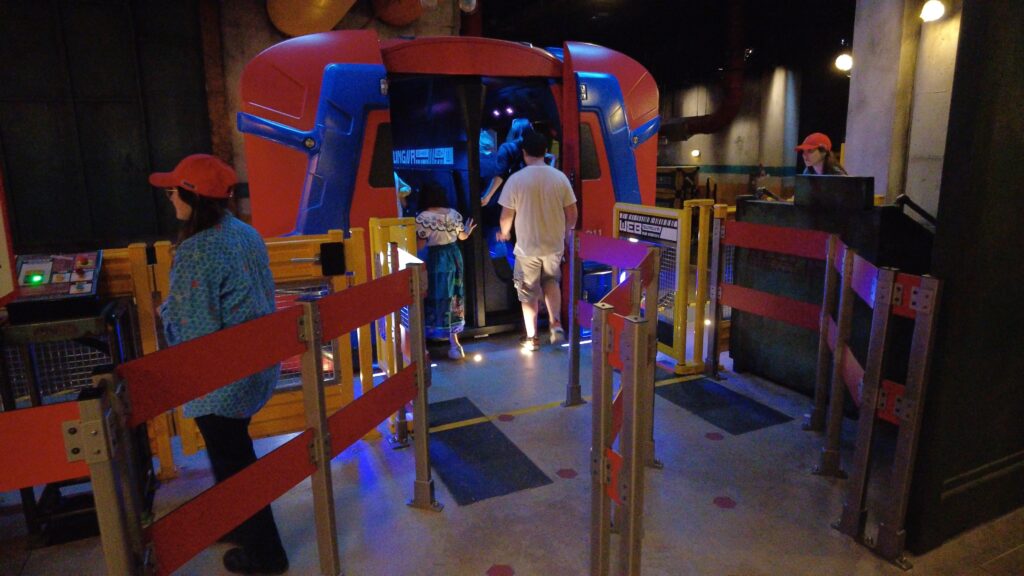 The design of the attraction is quite smart; each group of visitors will enter a vehicle that has two sides. Each side will travel around the track and face a wall with a screen or projector to interact with it.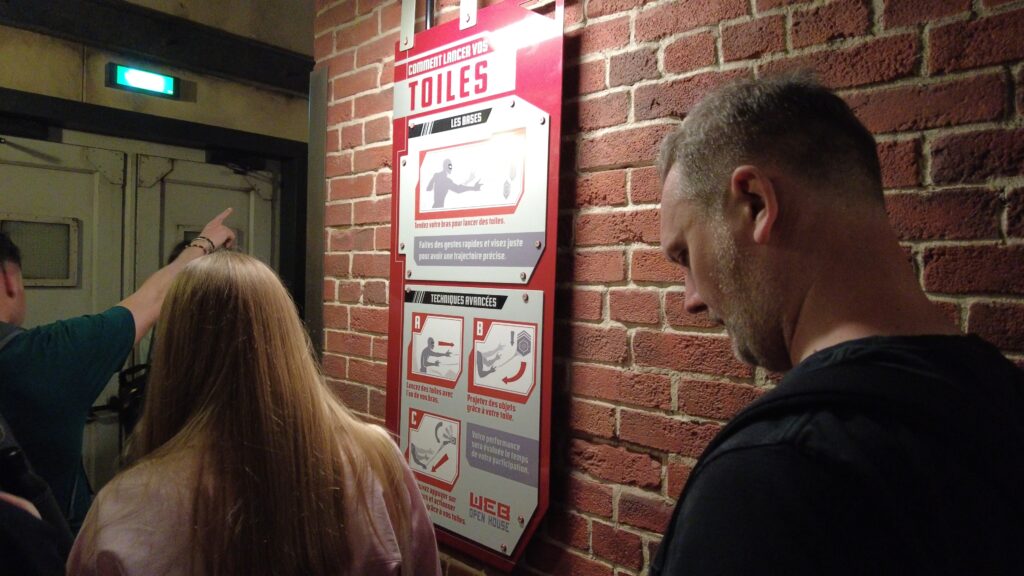 The game is basically a shoot'em up like Time Crisis, but without the cover and throwing web instead. It's smart in the way that you just need to make a motion with your hands to throw the web, and it's pretty accurate. You can even move objects around by pulling on the web you just threw.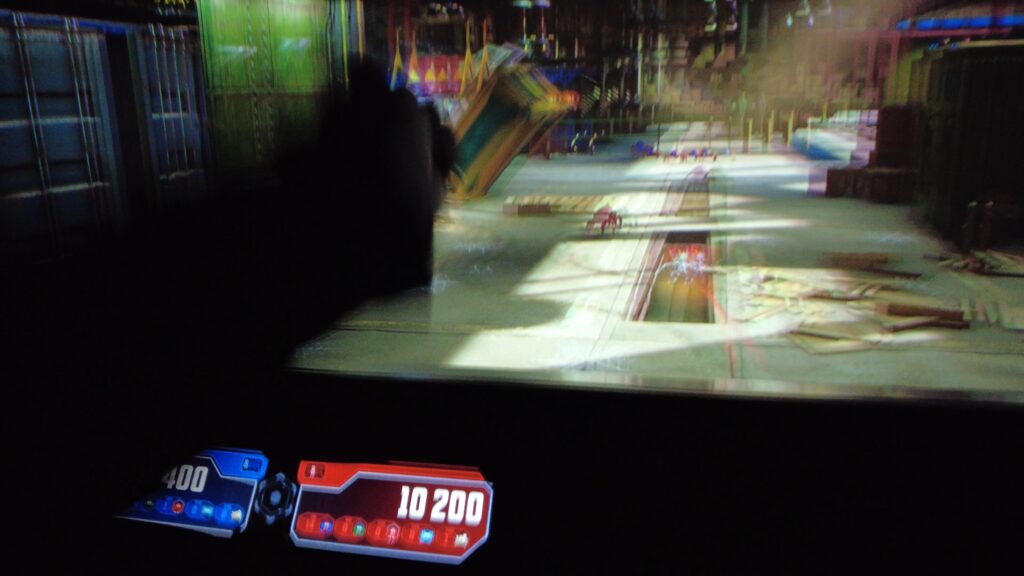 Obviously, the game is made to be won, so there's no way to lose, which doesn't take away from the experience. I think they were smart about their choice; using small robot bugs means that each level will have an exponential number of them. Which gives a linear progression in the storyline even with some bigger bosses.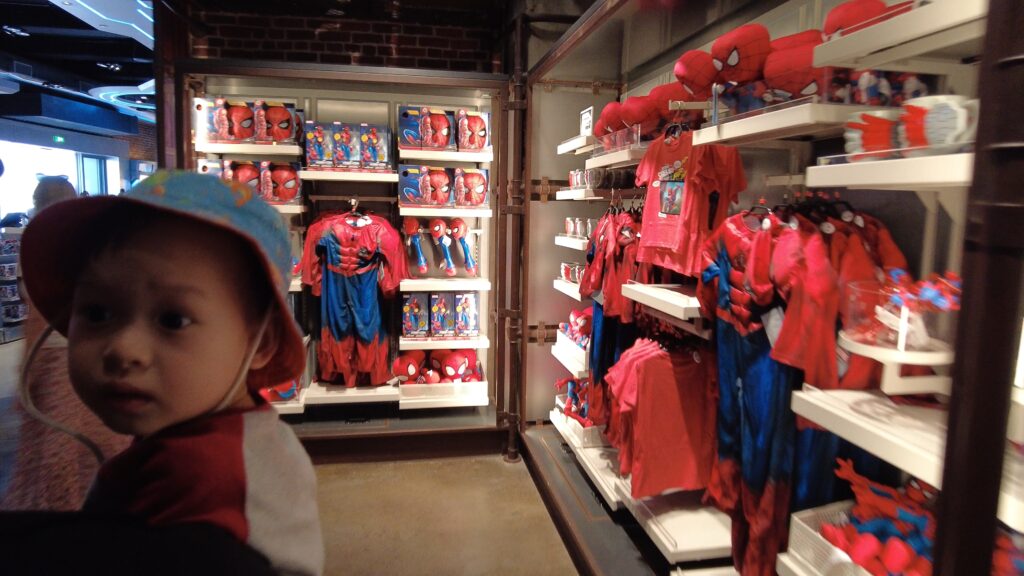 When you finish the ride, you exit through the store, which is a great touch and makes you want to grab some good memories by getting some cool products.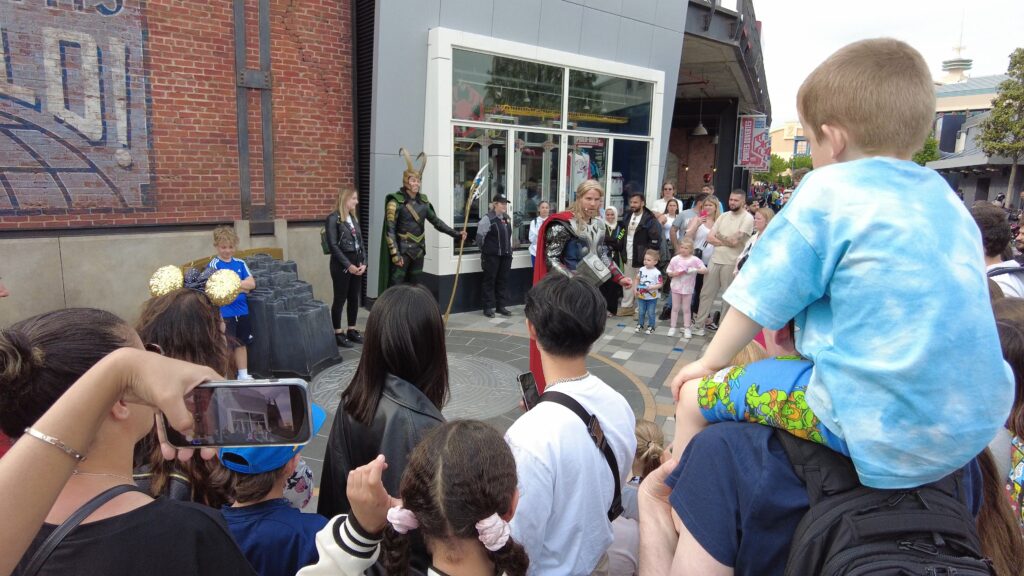 Marvel cast members are quite cool; they are very tall and good-looking. We also had the chance to see Captain Marvel walking near the ship, and she was looking very cool and confident. That can be very inspiring for children.
We didn't have time to see a show. Next time we come, we will try to see the Moteur Action! show in this same park.
Disney Studios Verdict
It was time for us to go home as our son and us were completely exhausted. This was my first time in Disney Studios and I was excited to experience the unknown.
At first, I was a bit underwhelmed by the design of the park compared to the Disneyland one, but after a while, I finally noticed the effort and quality put into each of the attractions.
I am really looking forward to coming back to this park to try all the attractions when my son is 3 or 5 years old. There are also a bunch of restaurants I didn't get to try.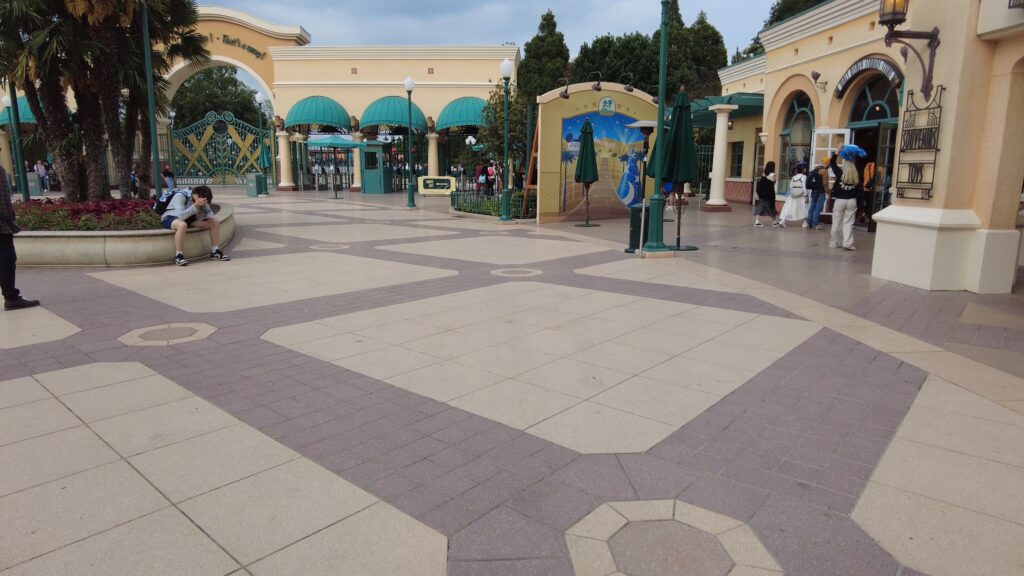 I think the Marvel franchise is probably the most successful superhero franchise of all time, and this park and Disney have what it takes to make this a new wonder.
Obviously, they'll have to experiment in the U.S. first before it can come to Paris, but things are moving quickly, and within 10 years, this park will be more than complete.
Final Verdict Disneyland Paris
9.0 out of 10.
Disneyland Paris is a must-visit place if you have kids or if you want to escape from reality for a while.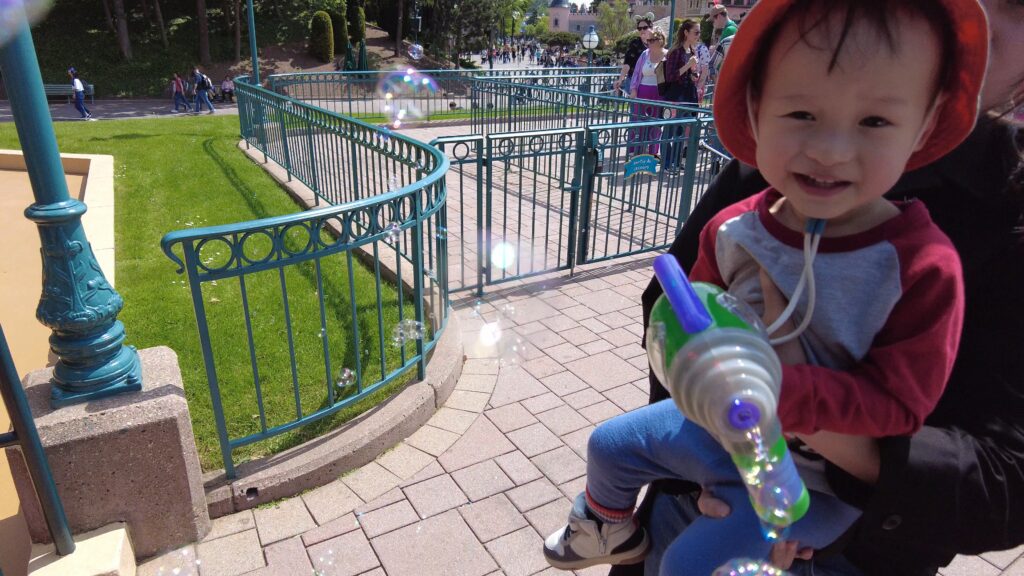 This is the land of dreams and happiness. I don't think there's another franchise that comes close to this universe. Perhaps Ghibli, but still, they are in a different register.
Coming to this place can become quite expensive if you don't reserve in advance. We would recommend you choose a weekday when people mostly go to work.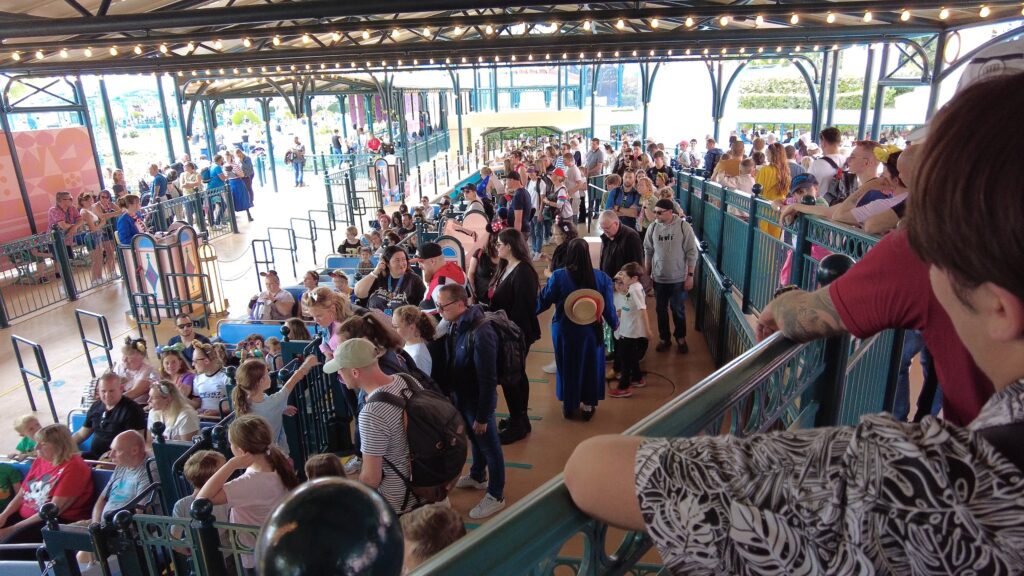 Perhaps do one park a day instead of two. The most important thing is to be willing to invest in a fast pass since you don't want to spend 70% of your time in the waiting lines.
I think you'll have a great experience coming to this place, but be prepared; it will be a tiring day if you are with young kids.
Informations
Disneyland Paris
Address : Bd de Parc, 77700 Coupvray
Official Website : https://www.disneylandparis.com/fr-fr/
Attractions list : https://www.disneylandparis.com/fr-fr/attractions/des-attractions-pour-tous/
Facebook : https://www.facebook.com/DisneylandParisfr/