Even if I have some ease in computer science, I've never been into printers until I started to learn photography.
For me, photography is meant to be printed; the proof is that most photographs stored on hard drives end up being lost. I've personally lost at least two hard drives full of my personal content.
I really wish that I had printed some of those pictures to keep them as memories. That's why I've decided to get myself a new printer, and what better brand than photo specialist Canon to do the job?
The main brands in the printer's market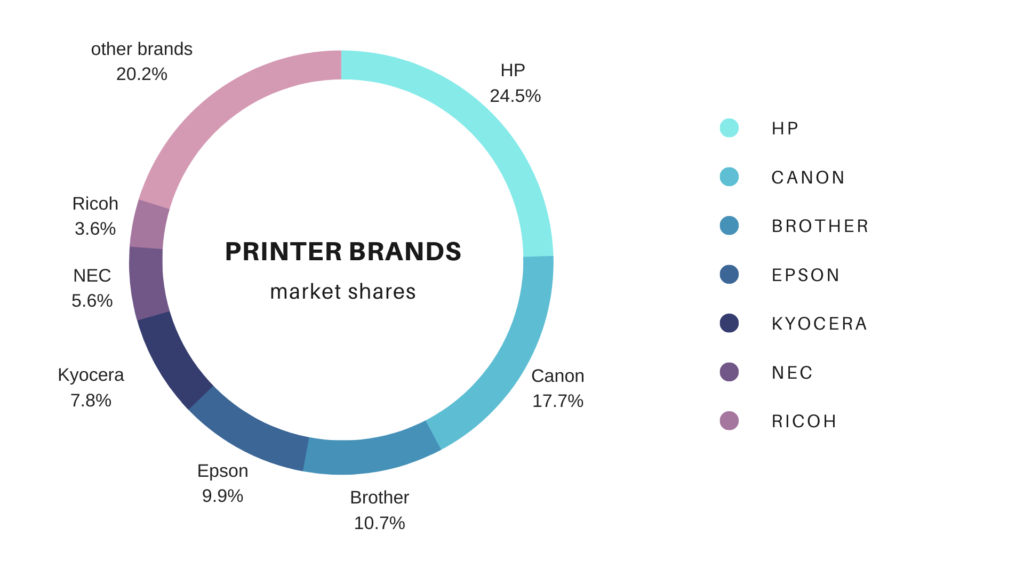 For me, there are really only a few well-known brands on the consumer printer market: Epson, Canon, HP, and Brother. These four brands represent over 50% of the market.
My personal experience
Epson
I've only personally experienced three of these brands. My first printers were Epson, and I have to say I was pretty satisfied with them. I remember that these printers needed regular calibration, but the print quality was good and the scans were amazing.
HP
Then came the HP, and oh boy, I really started to miss my Epson printers. This printer was an absolute nightmare to use. The scans and prints were decent at best, but hey, nobody in my family was ever able to use it, and the ink seemed to run out without even being used.
Canon
Well, this was my first Canon printer, and as a Canon camera fanboy, I knew that ergonomics were not going to be a problem. The question marks were on the printing and scanning quality.
Why choose the Canon Printer TS 6351a?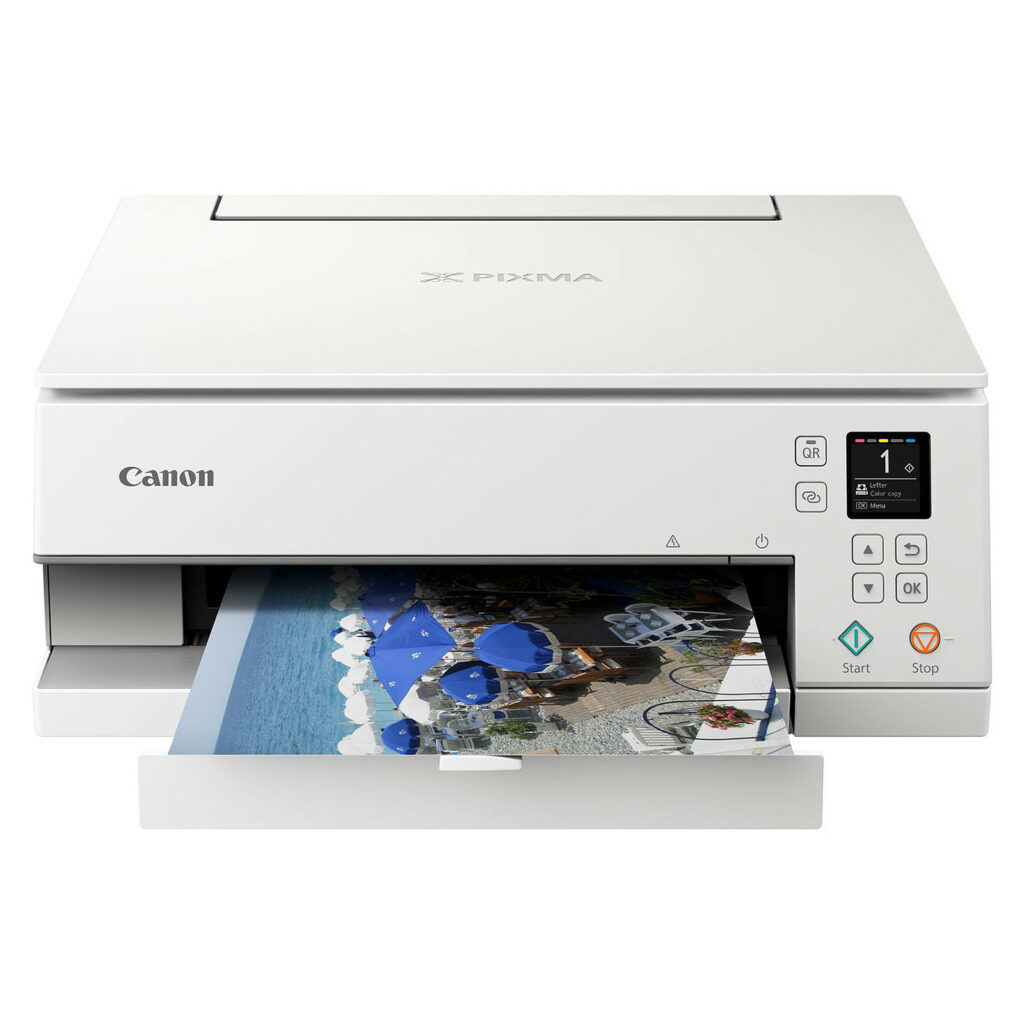 Well, let's be honest, this printer was mostly bought for printing and scanning documents. Printing photos was just a nice feature to have.
So the price needed to be inexpensive and the quality good enough for these tasks. Of course, coming from an HP printer, I wanted to have the peace of mind that using this new printer wasn't going to be a hassle.
With that in mind, my choice went for Canon, as I've never tried any of the brand's printers and they are specialized in cameras and color science.
The TS 6351a model was in the right price range for us and had some features that really interested me. Also, it kind of looks stylish and good with its square and sharp design.

Note that this printer comes in two colors: black and white. The black model Canon printer has a different reference: TS 6350a being the black model and TS 6351a being the white model.
I didn't specifically choose the white model; it just happened to be in stock in the store nearby. After consideration, I think white looks great on a printer; it gives it a papery industrial look, something mat made to produce pieces of arts.
Why not get a refillable tank printer ?
I was also interested in getting a tank printer, but it seems like you really need to print in industrial quantities to really get a return on your investment. Also, the ink tends to dry up and clog wires and printing heads, as I heard.
The features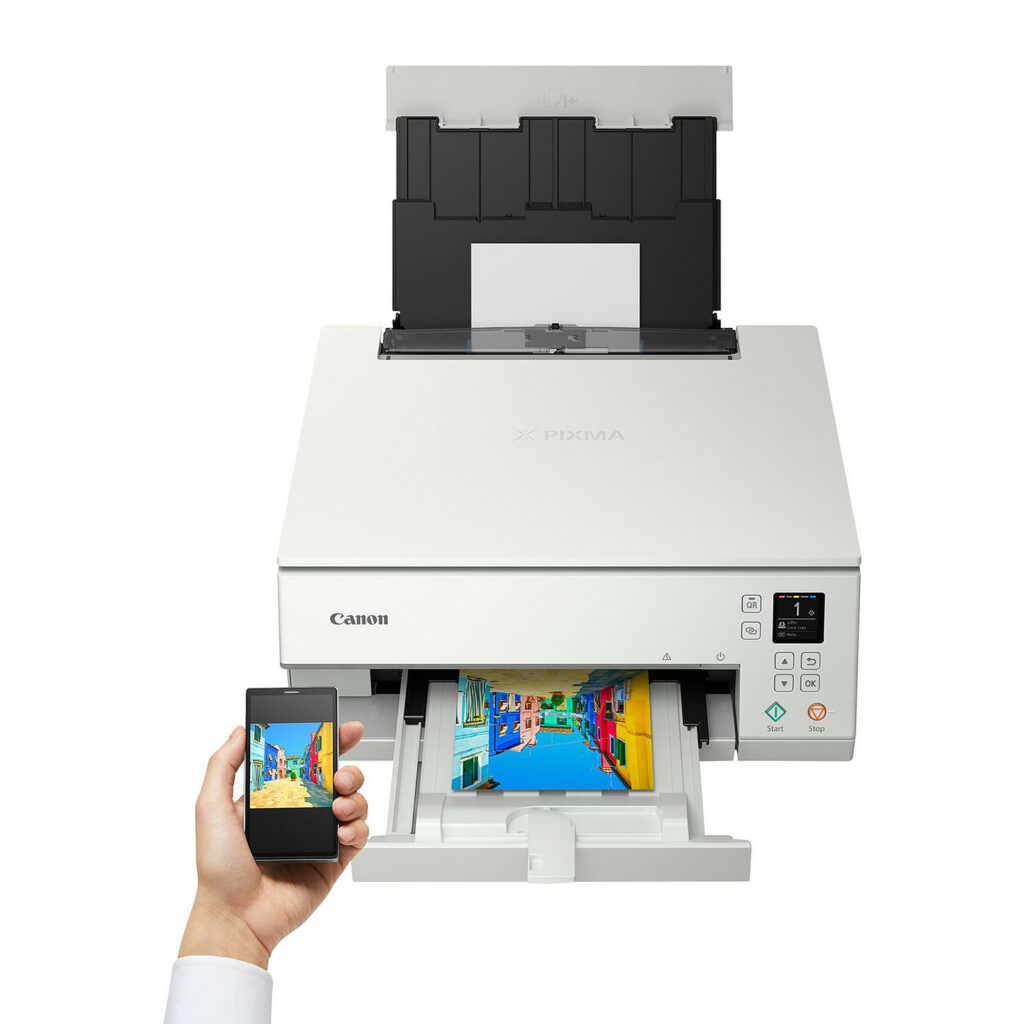 The features I was looking for in this printer started with the basics:
Printing and scanning with good results
Having a decent user experience
printing good pictures if possible
A screen for setting up and using the printer without a computer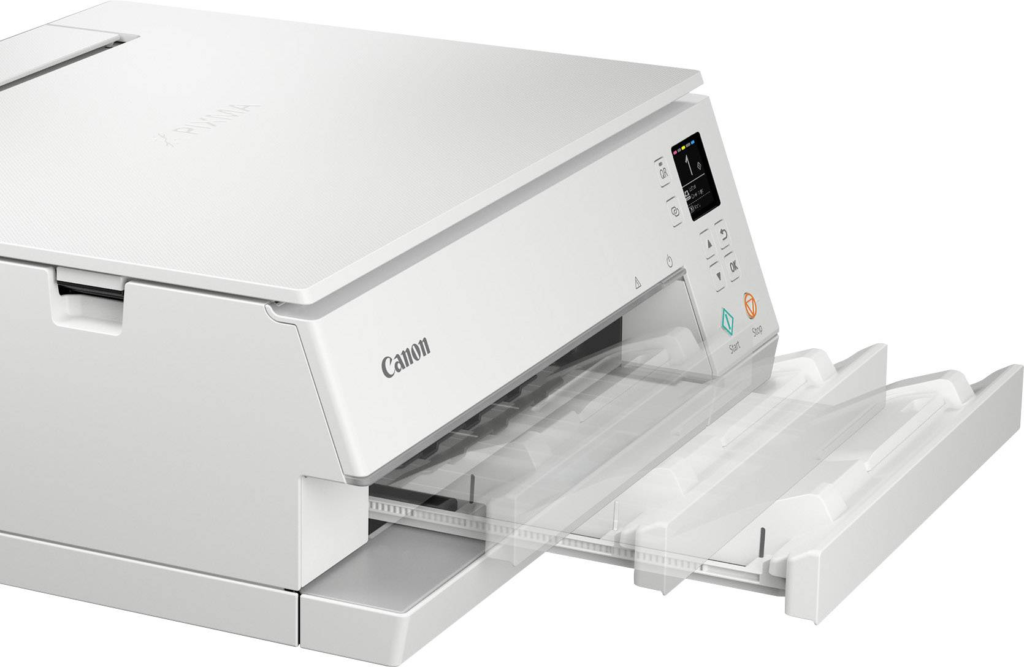 But after searching for a while, I discovered that this printer had some very nice features:
Double sided-prints
Two paper storage bins: one under for the regular sheets, and the other on top for custom paper.
A very user-friendly mobile application
motorized output tray extension
The experience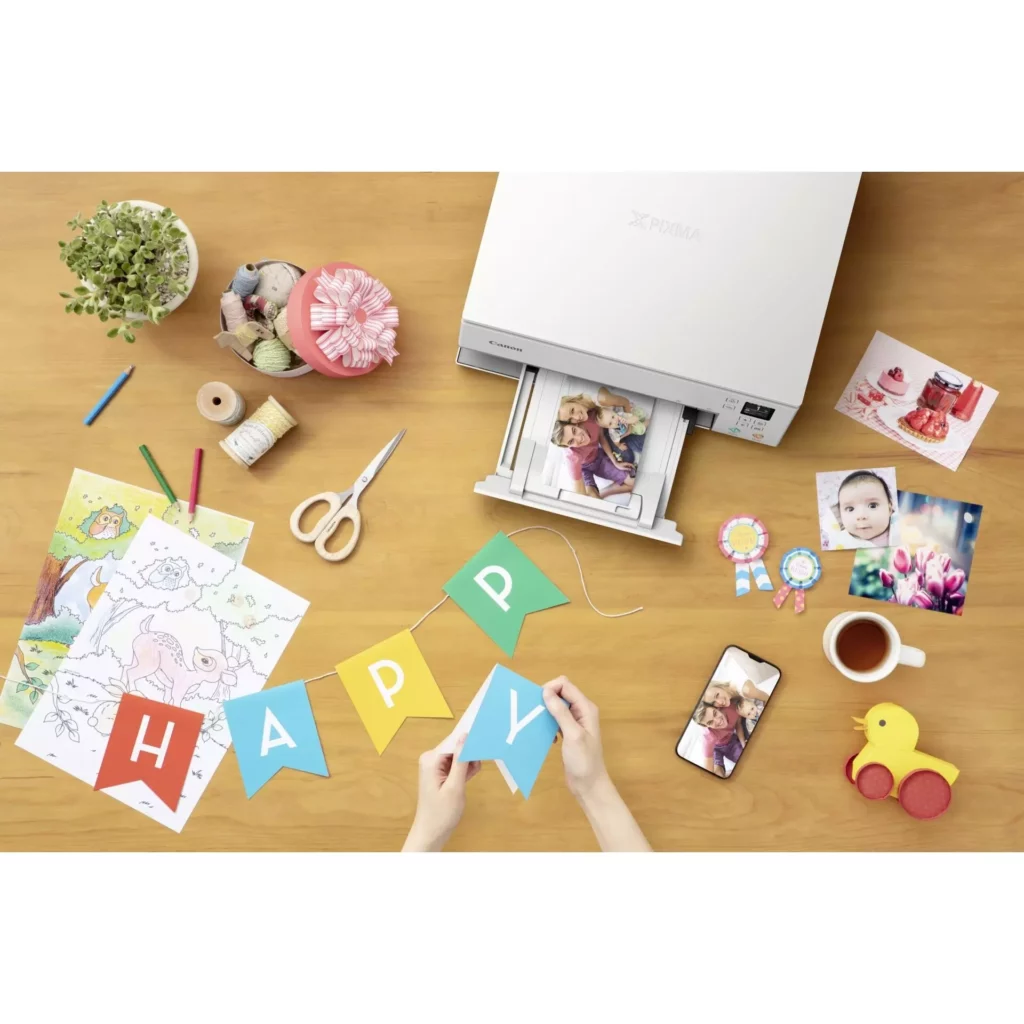 To put it simply, I have a new standard when it comes to a printer's usability. This Canon TS 6351a is by far the most ergonomic printer I've ever used.
Everything from the setup to the printing and scanning experience is a breeze. Perhaps I am exaggerating since I am coming out of an HP printer that was locked in German, but I don't think so because this is already my 4th or 5th printer.
From all the competitors, Canon is the best when it comes to user experience. The same can be said for their cameras.
The setup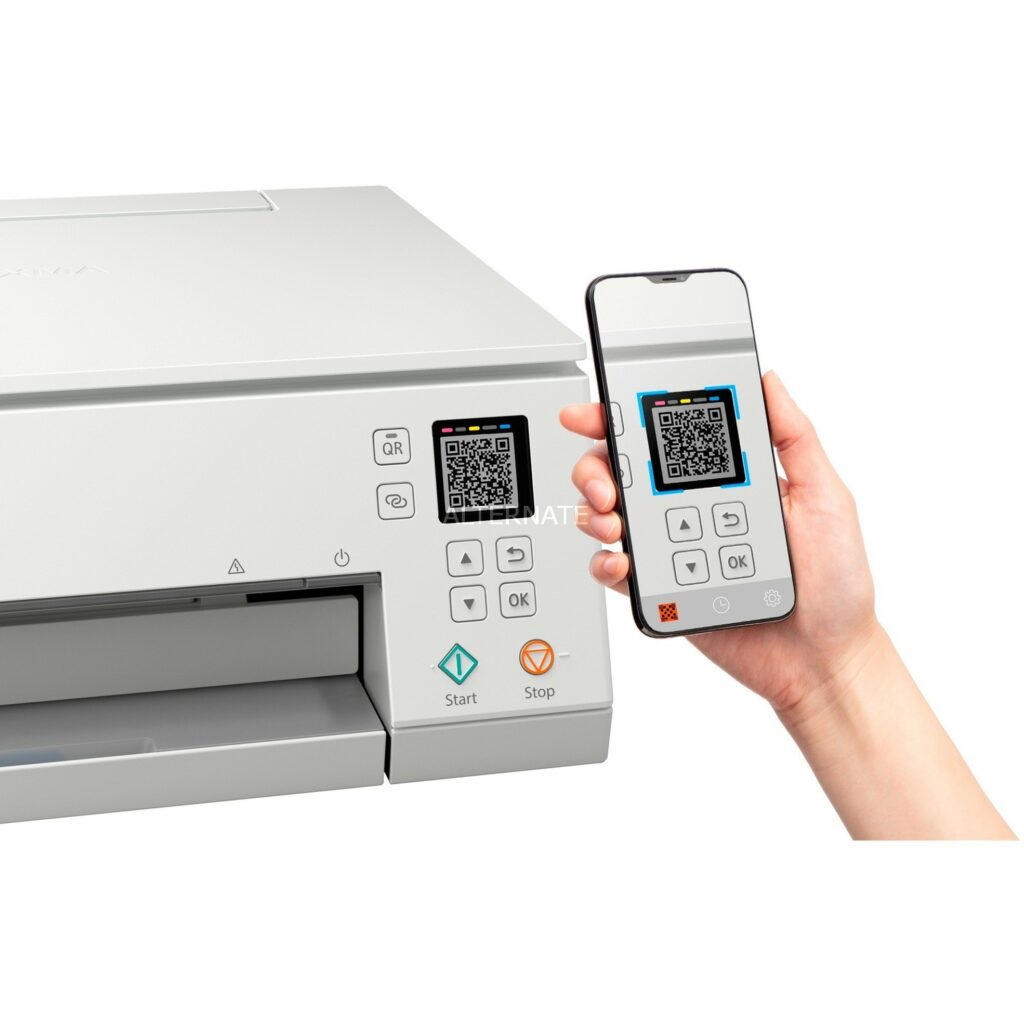 The setup of the printer was a breeze as well. After unboxing the printer and turning it on, the printer will greet you with a QR code on the screen.
This QR code will send you to the right URL to choose the right model and follow the procedure. It's simple and easy.
You will manually load the ink, which comes in sets of four; we will dive into this subject later on. Then you'll load the paper in the bottom compartment, and the calibration print will launch on its own.
The only thing you'll need to do is place it in the scanner for a quick calibration.
The mobile app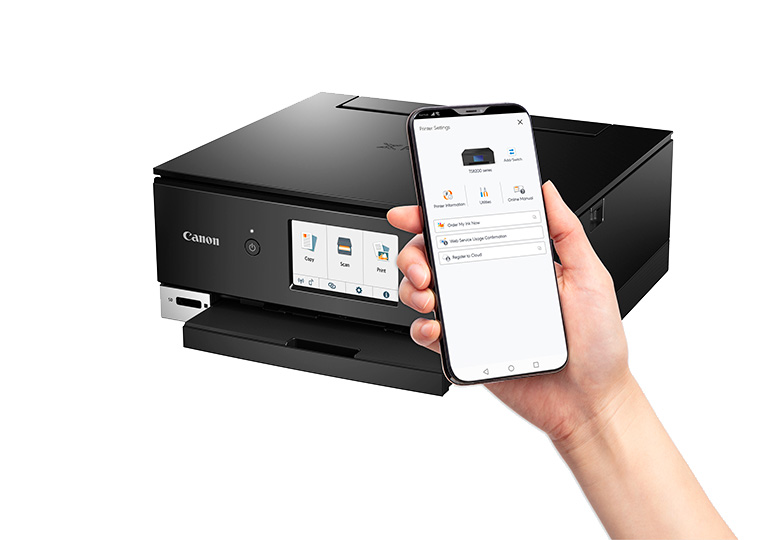 After that, you'll have to install the mobile application, which is very simple and gives you features such as printing documents, taking photos, and scanning from the phone's camera.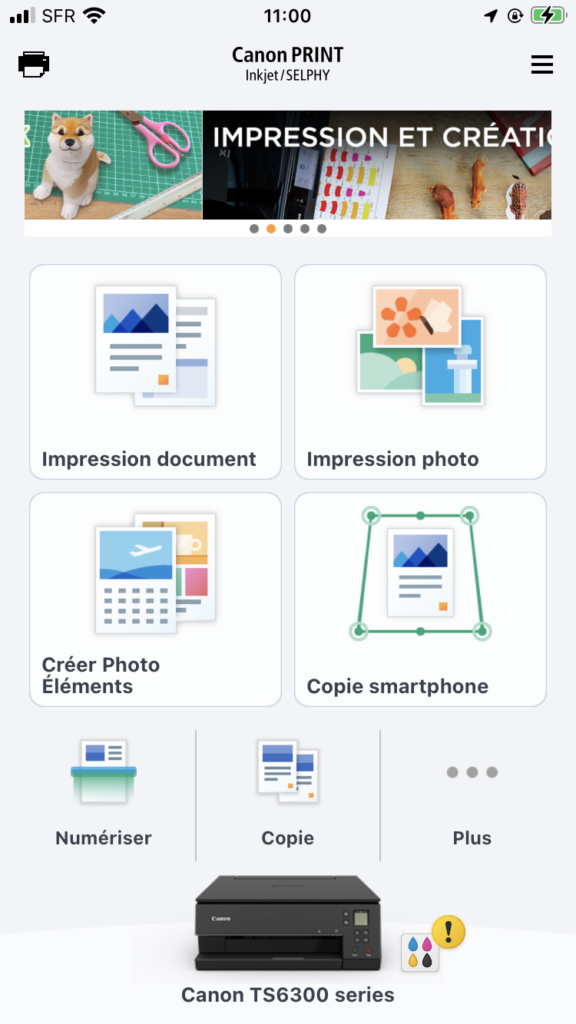 You can also use your phone as a remote to launch a photocopy or a scan that will be sent directly to your phone.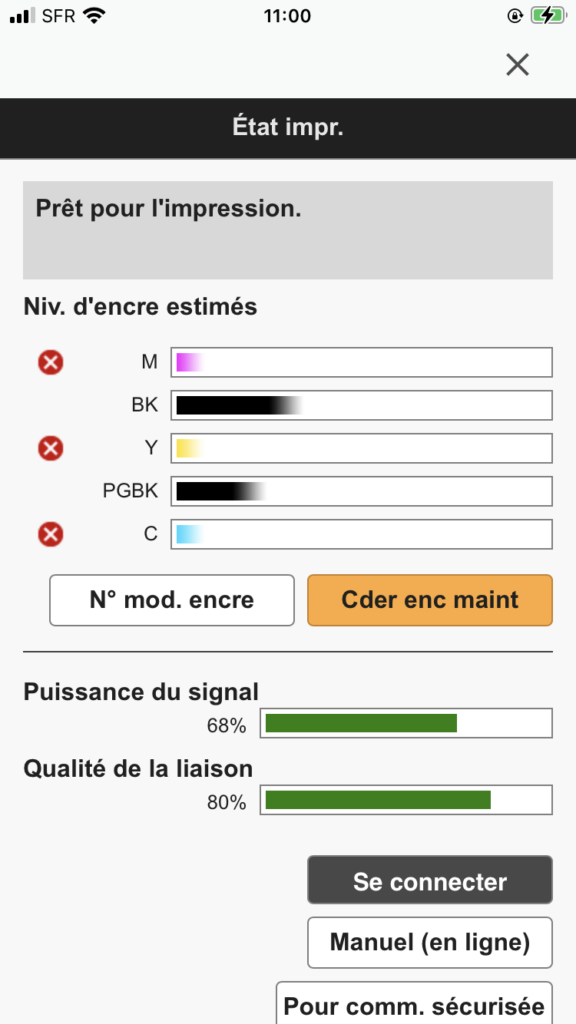 One last feature of this mobile app is the ability to monitor your ink levels and order new cartridges directly from the app. Of course, the printer has to be turned on to see the ink levels.
Ink cartridges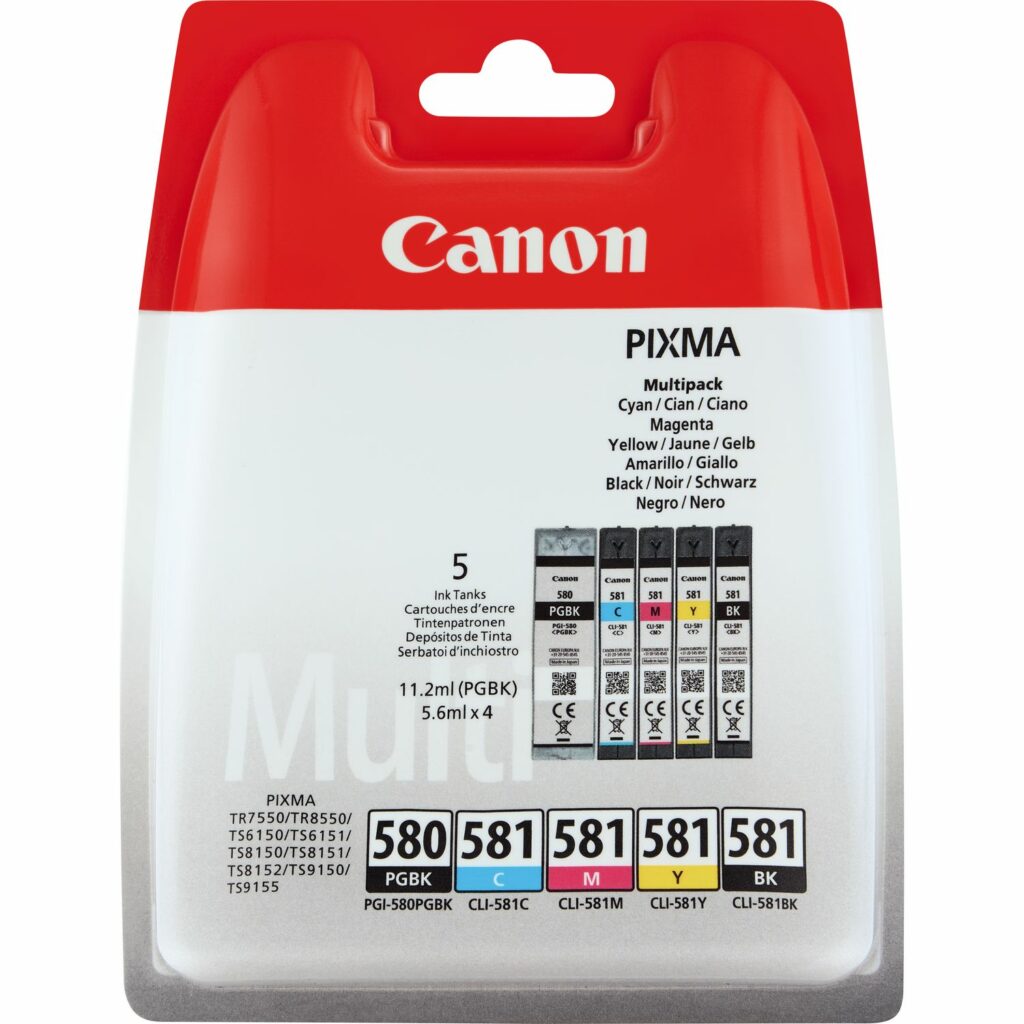 Perhaps this area is the only weakness of this printer. These cartridges cost a little fortune at 62,99 euros compared to the price of the printer, which is sometimes on sale for 99 euros.
But I think the worst part is that they are very small and don't contain a lot of ink. For example, within 50 color prints, you'll most likely be on the edge of needing to replace them. On paper, they should do 100 prints, but again, this is not much for the price paid.
| | | |
| --- | --- | --- |
| | Ink Cartridge | Ink Tank |
| Black Page Yield | 1,140 pages | 5,415 pages |
| Color page Yield | 744 pages | 4,790 pages |
| Black Print Cost | 0.029 USD per print | 0.003 USD per print |
| Color Print Cost | 0.086 USD per print | 0.008 USD per print |
| Print Speed | 24 PPM | 15 PPM |
Table presenting differences between Tank and Cartridge printers
Compared to refillable tank printer ink, the price is almost multiply by one hundred!
This printer is definitely not a good choice for people who print tons of pictures, unless you are willing to refill your cartridges by yourself, which is a pain.
Scans quality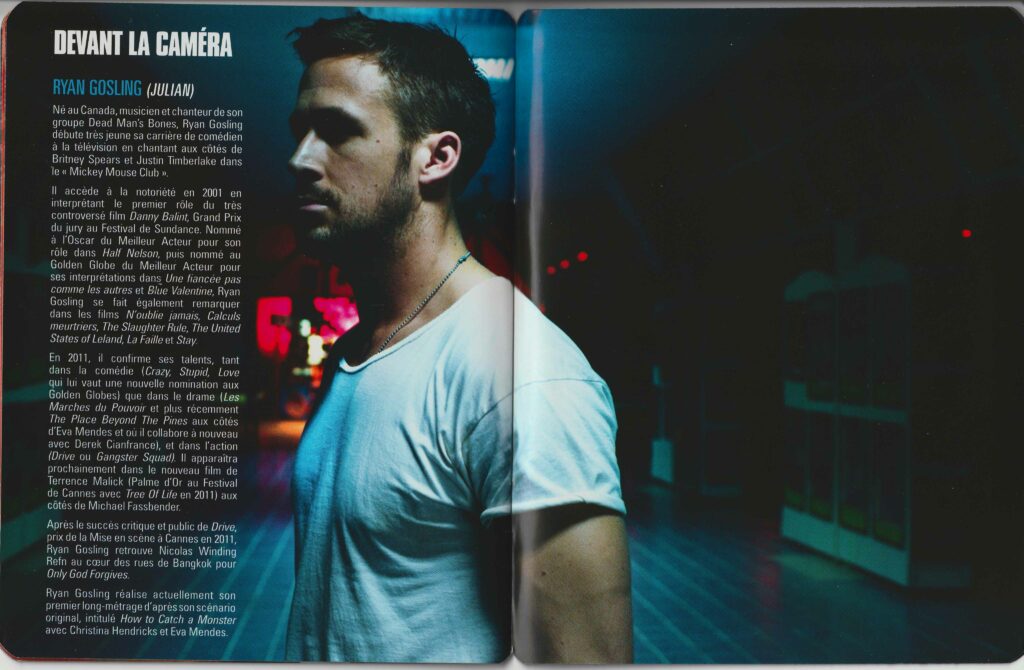 When it comes to scanning, the Canon printer does a good job. From my memory, Epson is doing a better job. The files are crisper, with tons of details and contrast.
The scans from the Canon's scanner are a bit faded, and the white often becomes beige. You can scan from 70 dpi to 1200 dpi.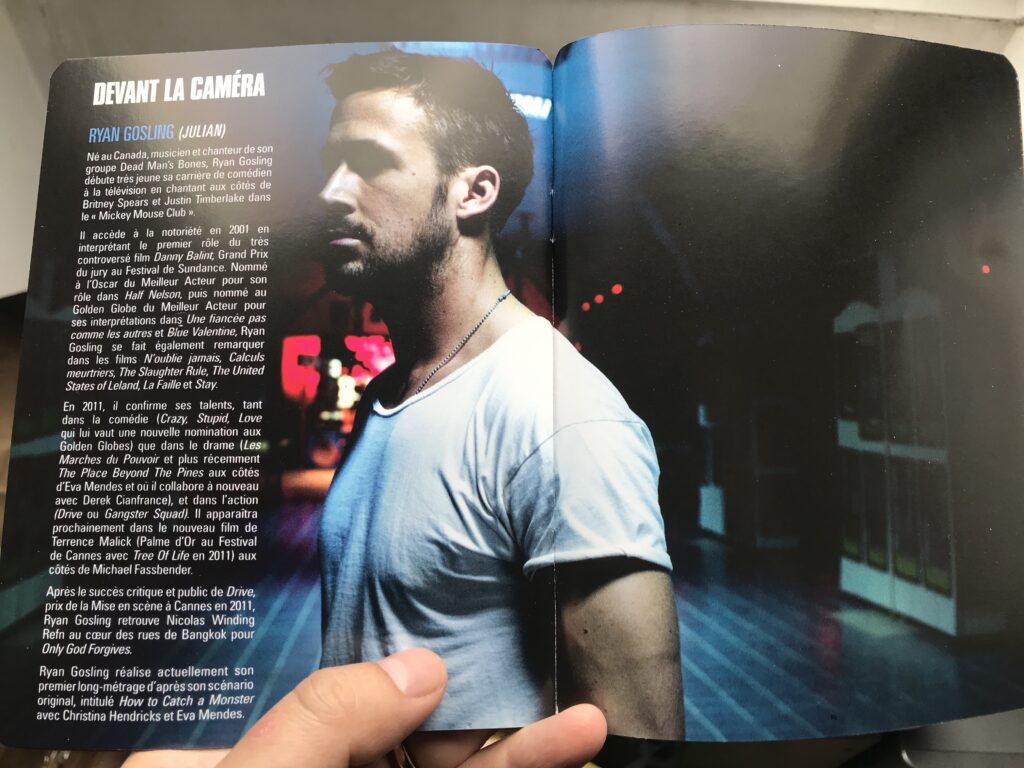 The resolution is decent, but sometimes I feel like the lenses tend to miss focusing by a bit.
The colors shift a bit and the contrast is lowered, which means that if you scan your document and print it again, the difference will be noticeable.
It's really not that different from the difference between digital and film, oddly enough.
The photocopy quality
The photocopy quality is much better, oddly enough. When pressing the photocopy button, the color copy comes very close to the original document. So much so that unless they are side by side, you wouldn't notice which one is which.
This is a good point, but it's sad that the scan files aren't able to yield similar results. It means that if you need a copy of a document that is extremely similar to the original, you'll need to use this method.
Printing quality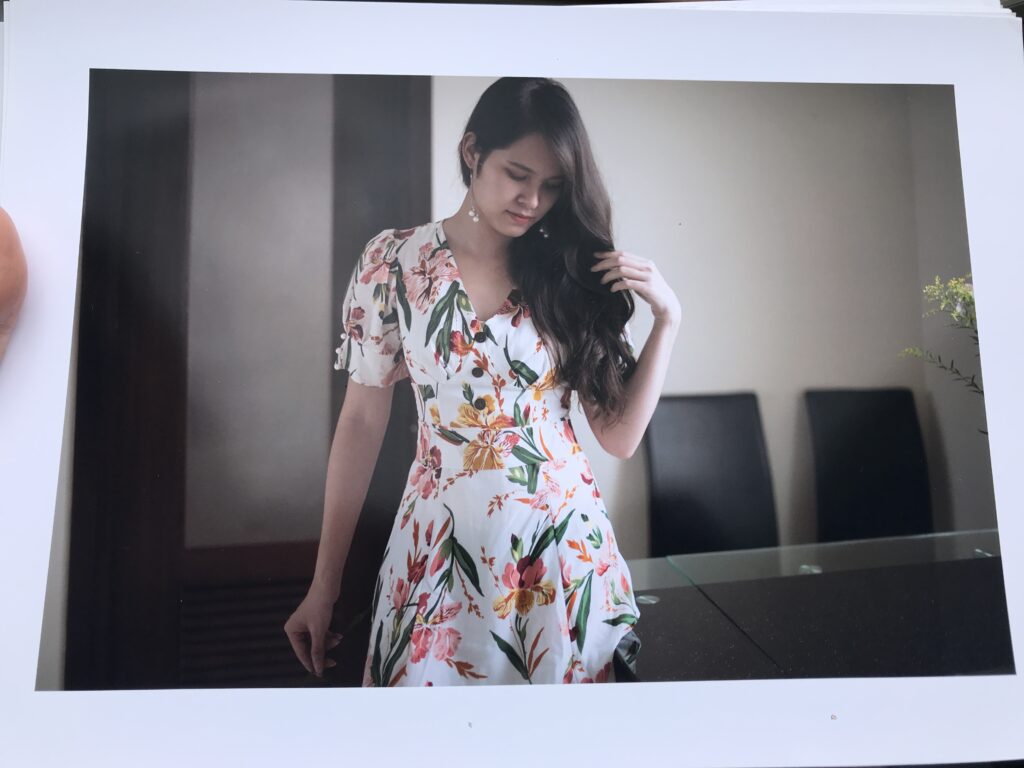 Printing quality when it comes to photography is very good. The colors are beautiful and punchy, and we recognize the color science touch of Canon.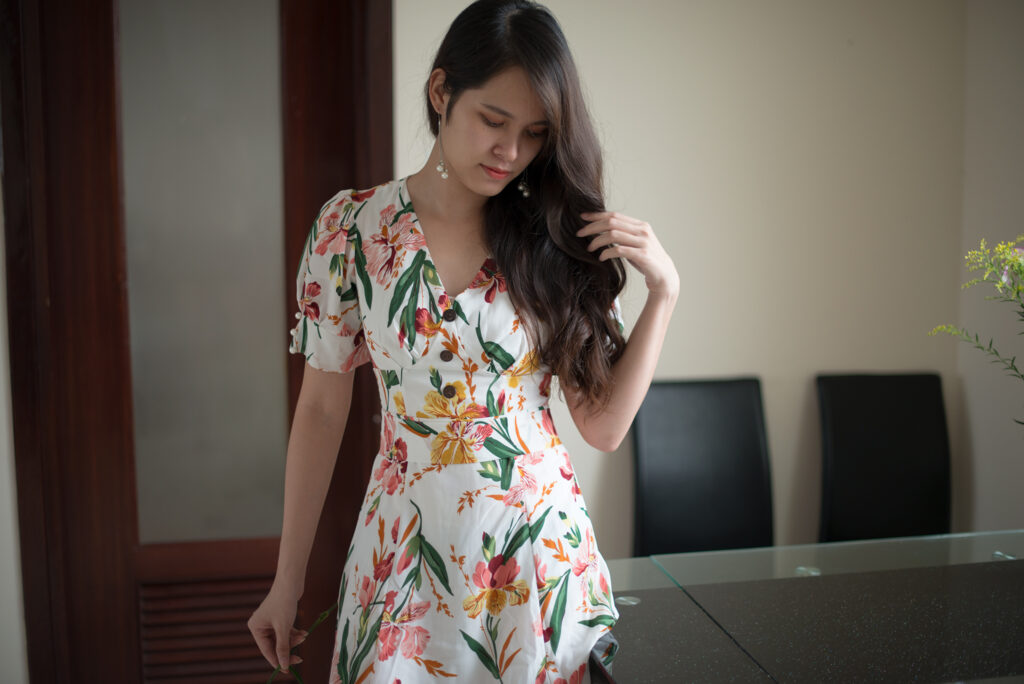 The colors are fairly accurate and realistic overall, but there's maybe a slight color shift in the reds, which turn more orange.
But again, this is not a professional printer; it's more like a regular, affordable, multi-usage printer that happens to be good for printing photos.
The colors and color temperature are very close in real life, more than this picture suggests. Perhaps there are some minor differences in colors.
The print seems to be slightly darker, but that's only because of the backlight of the screen and the sunlight coming through the back of the paper.
The main idea is that the print doesn't distort the representation of the original pictures. It just looks like it comes from a different medium with a different lighting quality.
I have to try Epson prints again, but from memory, Epson's prints were more accurate in color and more detailed as well. I think to get these results, you had to configure the printer.
Out of the box, this Canon printer is doing a very good job, and this is what we are expecting from this range of products.
As a photographer ?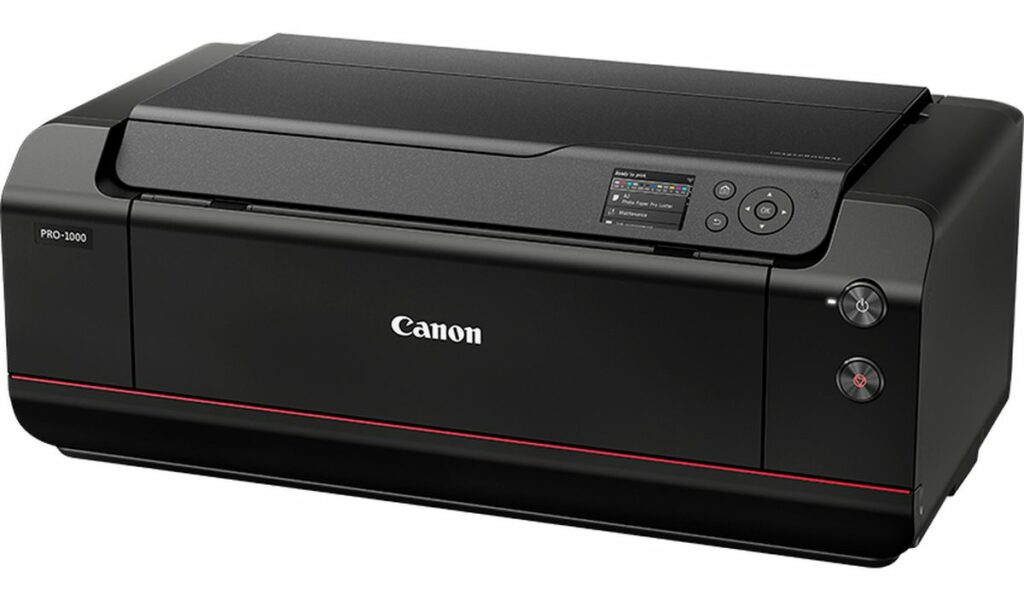 If the quality of the print is good for a consumer printer, it might not be the best tool for a professional. Two reasons come to this printer will only print A4 sheets and not A3 or A2.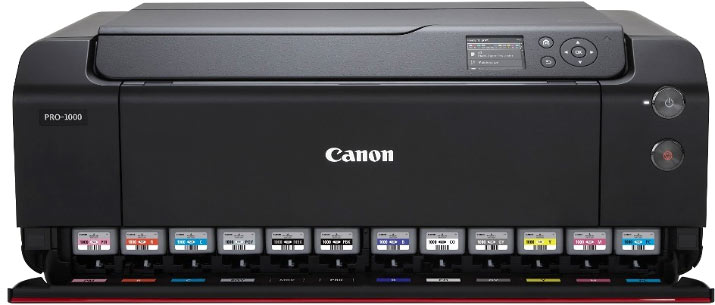 The second reason is that this printer only uses 5 cartridges, so the nuances of colors are not as rich as the PROGRAF series from Canon, which uses 12 cartridges.
Speed of printing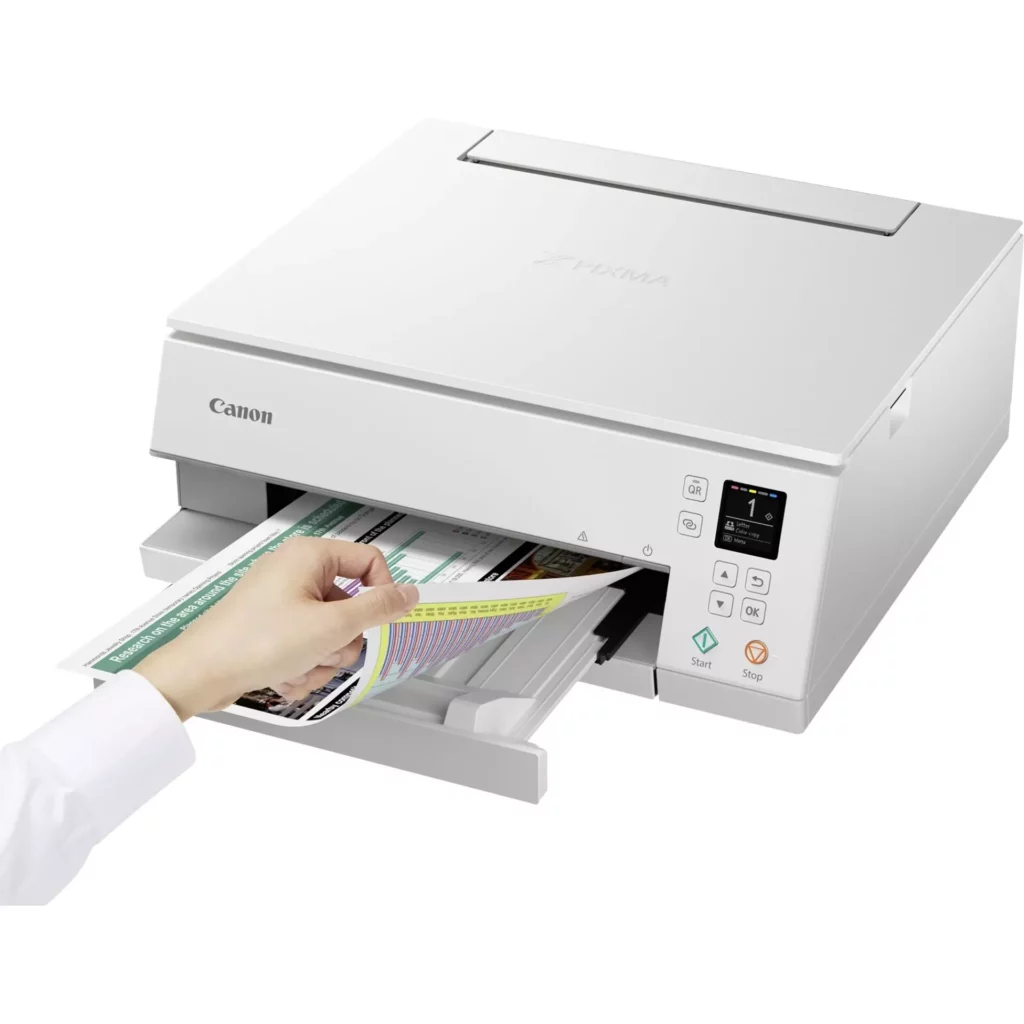 Well, this particular model isn't particularly fast. If the experience is smooth before the print, while it's printing it can sometimes take a long pause before resuming its job.
It's by no means a slouch compared to HP; it's just that you can feel some inconsistency. Sometimes the print goes out like a laser printer; sometimes it just needs a break while printing, especially between double-sided prints where the printer has to flip the paper around.
Overall, the wait is still manageable, and when it comes to high-quality photo printing, it's still relatively fast enough.
Verdict
8.2 out of 10.
This TS 6351a Canon printer is really a good deal when it comes to an affordable multi-function cartridge printer.
The printer is very ergonomic and easy to set up and run; Canon is, in my opinion, the best in its class when it comes to usability.
The quality of the prints, scans, and copies is more than enough for the targeted audience. I think you would actually be surprised by the ability of this printer when it comes to quality.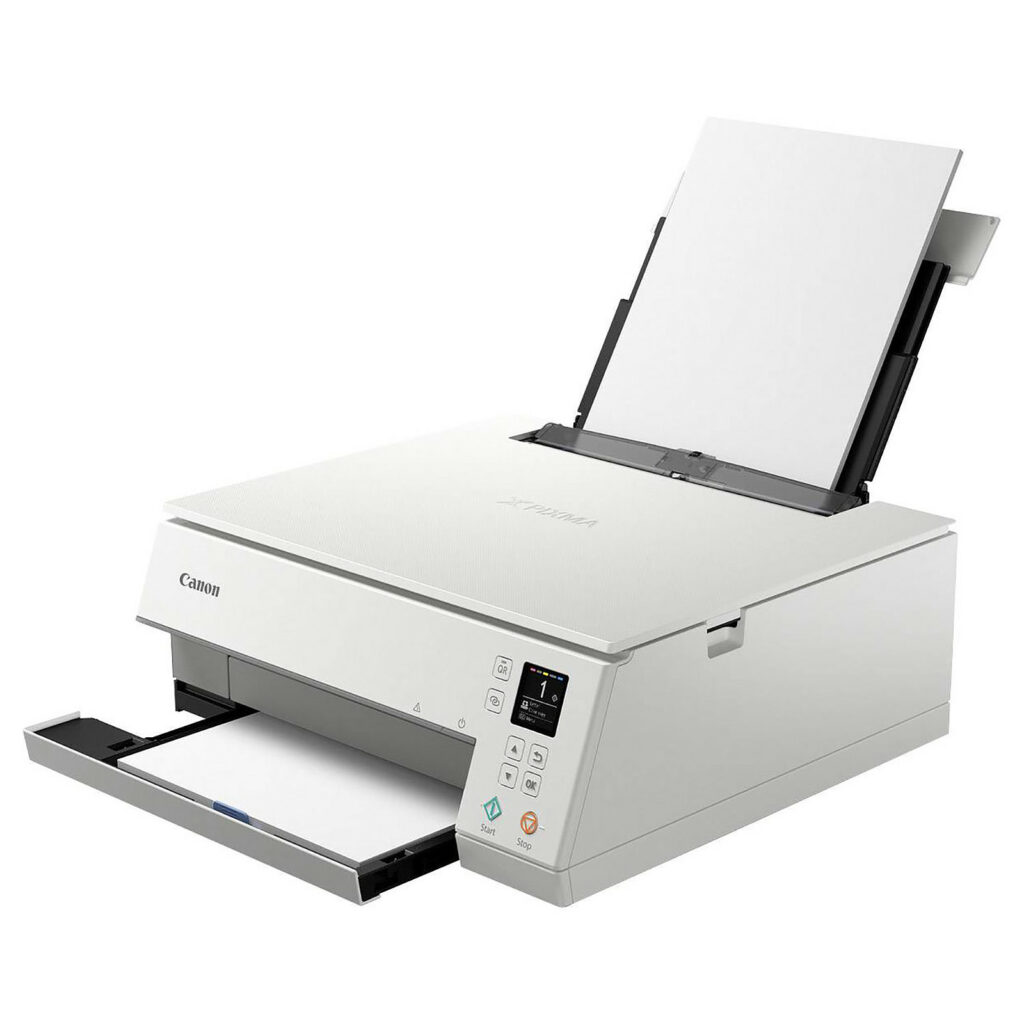 The mobile app is certainly a bonus for people who want to use it quickly without having to sit down.
Perhaps the only downside is the size and price of the cartridges. They are very small, can only print around 100 pages in color (less in my experience), and cost over half the price of the printer when it goes on sale.
If you are like me and only print once in a while, this cost can be acceptable. But if this is a company's printer or you are printing photos for your work, perhaps you would be better off using their tank printers.
Informations
Canon TS 6351a
Website : https://www.canon.fr/printers/pixma-ts6350-series/
Facebook : https://www.facebook.com/CanonFrance/?locale=fr_FR