Welcome to my blog, where I share my culinary discoveries and experiences in different restaurants. Today, I'm going to talk about my experience at Bois et Braises restaurant in Champs-sur-Marne. If you're a fan of braised chicken, this place is perfect for you!
Get ready to discover a symphony of flavors and indulge your taste buds. This place is also a restaurant founded by one of my school friend so I was looking forward to try it.
The location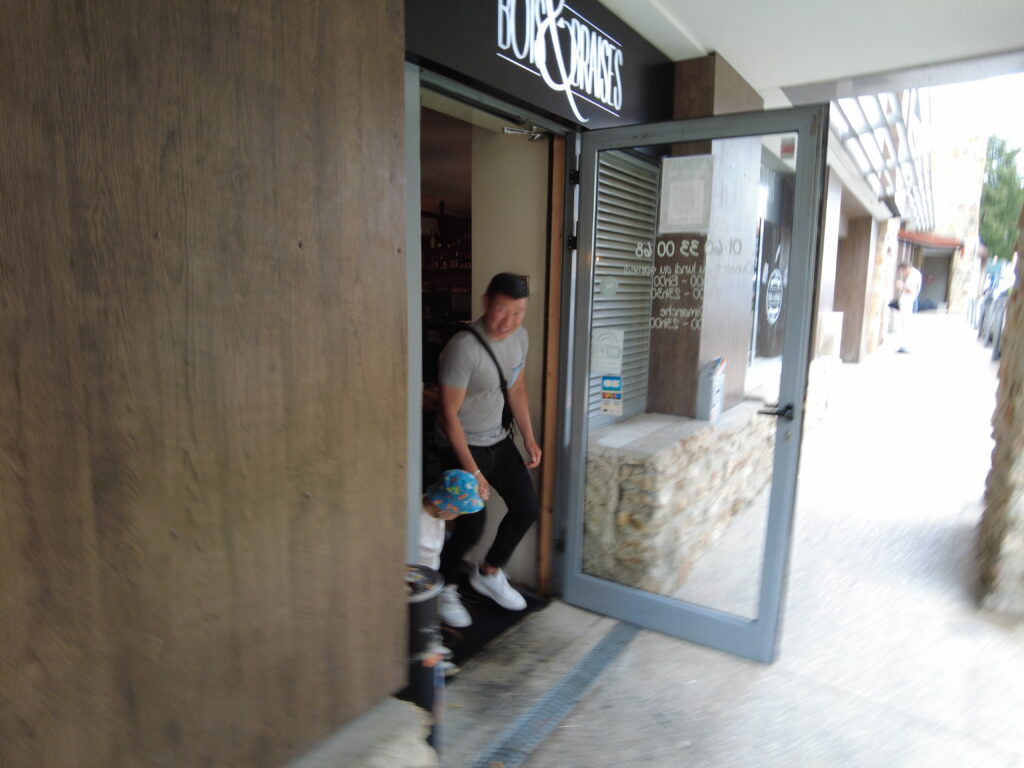 The restaurant is located in the city of Champs-sur-Marne, very close to La Perle du Maroc, which we reviewed earlier this year.
So it's inside the center of the city, which has some small businesses and some interesting restaurants, such as Le 7.
Ambience and Decor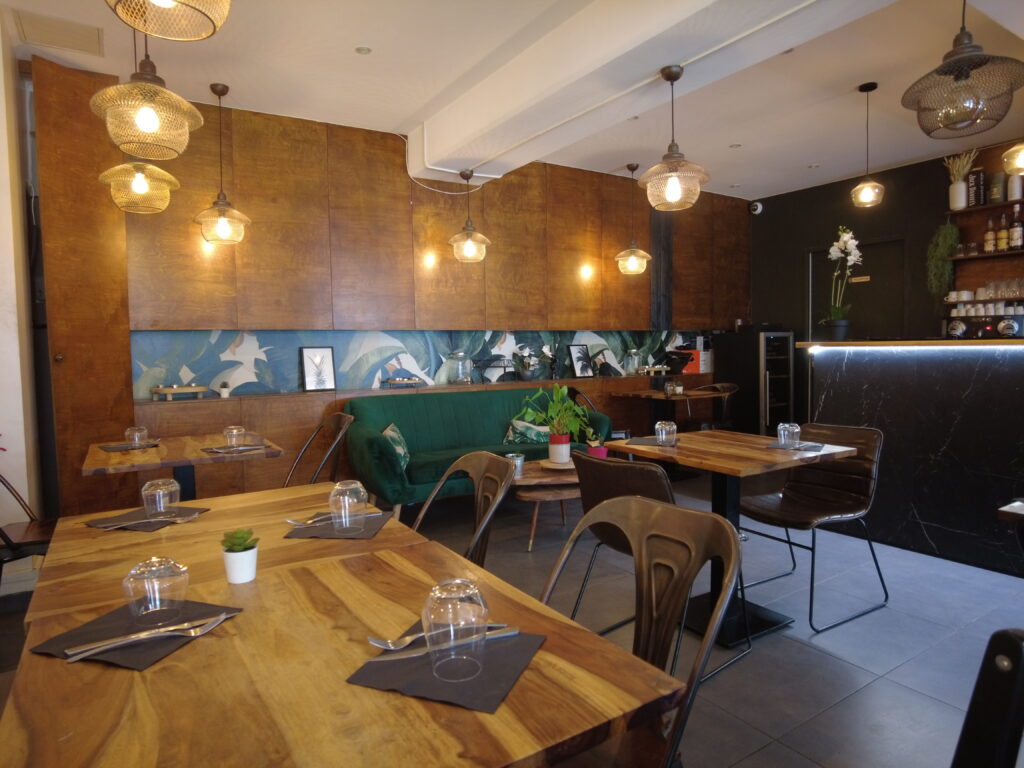 Upon my arrival at Bois et Braises, I was captivated by the warm and inviting atmosphere in the restaurant.
The rustic decor, with wooden tables and warm-toned walls, creates a welcoming and authentic ambiance.
Overall, the decoration looks amazing, and I am quite impressed with the interior design. Like Indochina style, it's the perfect mixture of class and nature, but with African and ivory vibes.
The restaurant staff was also very friendly and attentive, which added to my dining pleasure at this establishment.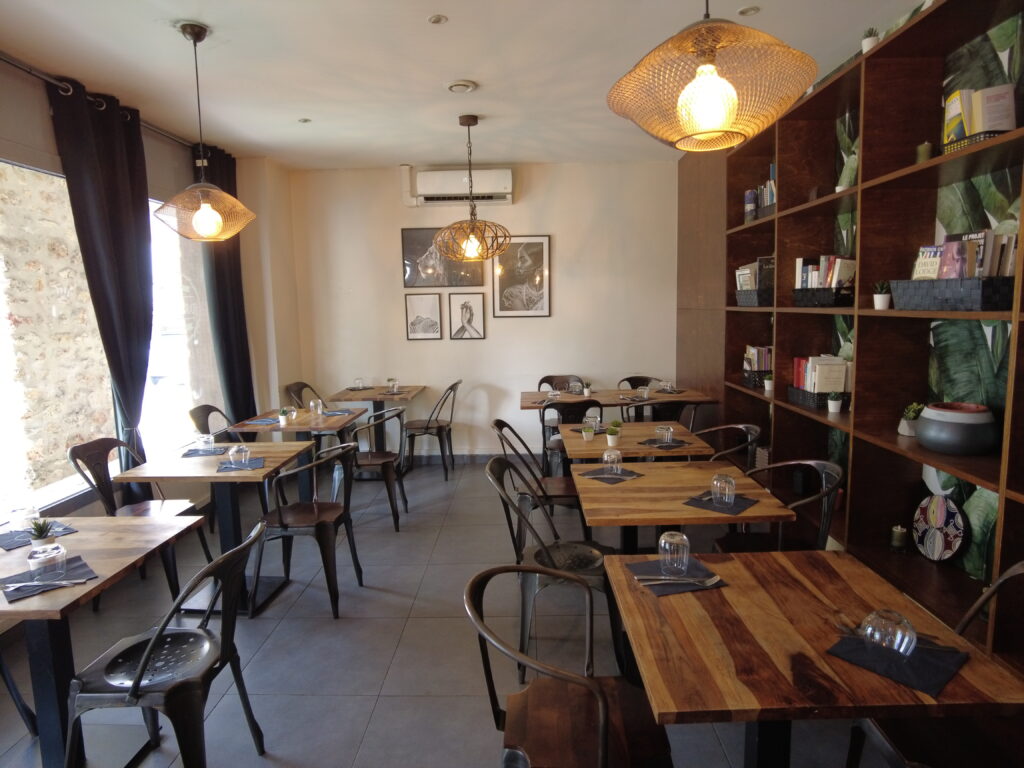 There's even a Library for you to sit in and enjoy some books. I doubt customers come there to read, but it definitely gives the place an air of coffee, where you can come to enjoy a drink and read.
The menu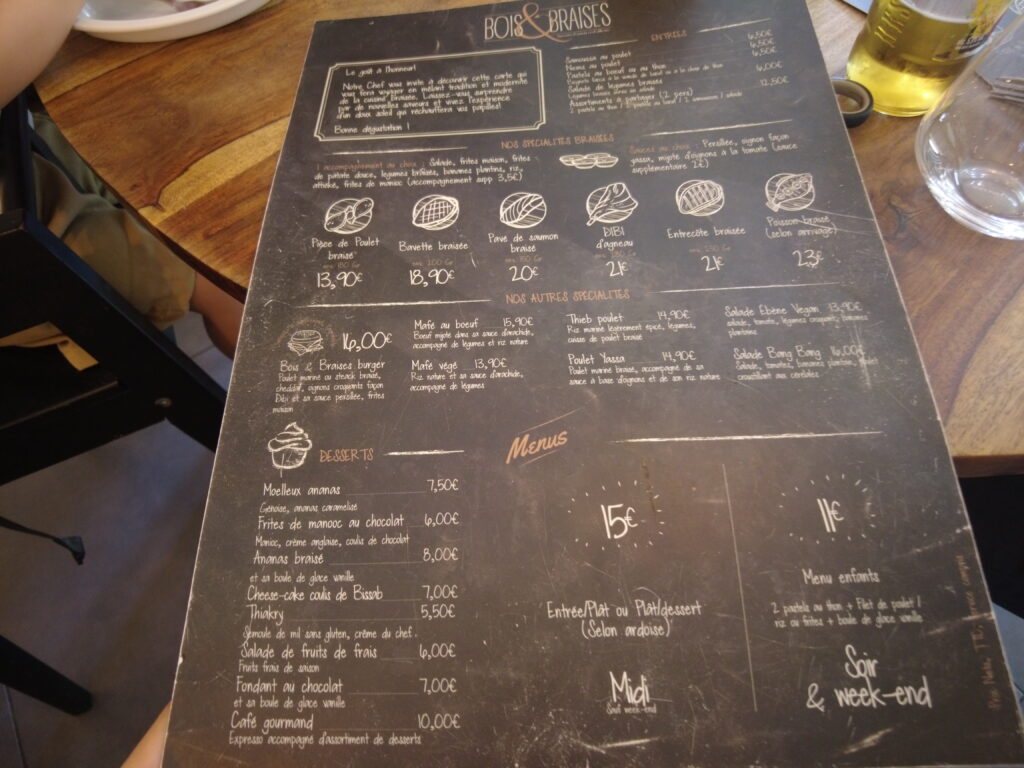 The menu is very well designed; it looks like the menu of a French brasserie written in ardoise, but it's actually on paper.
What is nice about this menu is that everything fits on one page and is perfectly illustrated. This is by far the cleanest menu I've seen since I came to France.
The menu obviously takes its origins from Africa, more precisely from Sénégal, which is the origin country of my friend Kelly. It's not that she was born there; it's where her parents were born before they moved to France.
The main attraction is definitely braised chicken, but they also serve braised fish, steaks, salmon, lamb, and even the classic burger. All menus should have at least one burger.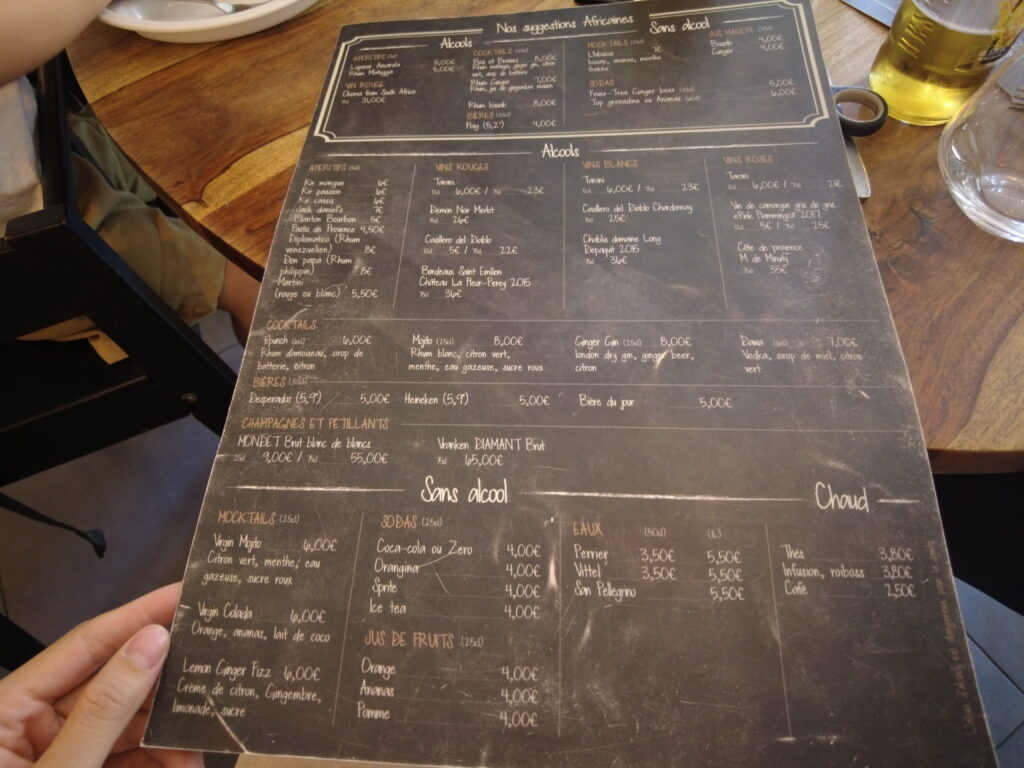 Surprisingly, the drinks take up as much space as the food on the menu. It's a good thing this means that the essentials are here to eat and you'll have plenty of options for beverages.
The experience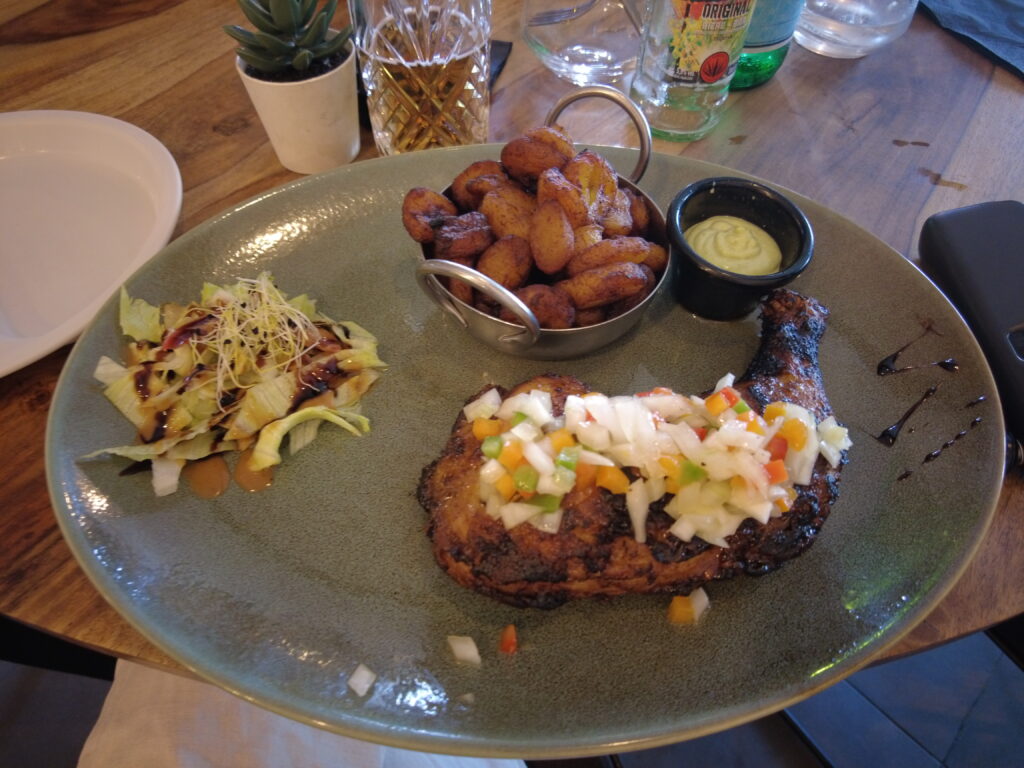 Let's now focus on the centerpiece of this restaurant: the braised chicken. I must say, I have rarely tasted chicken that was as flavorful and tender as what I experienced here.
The meat was perfectly cooked, juicy, and infused with a delicious smoky flavor. The use of traditional cooking techniques, such as slow wood-fire braising, gives the chicken a unique texture and taste.
Every bite was a true delight for my taste buds, especially the slightly charred skin.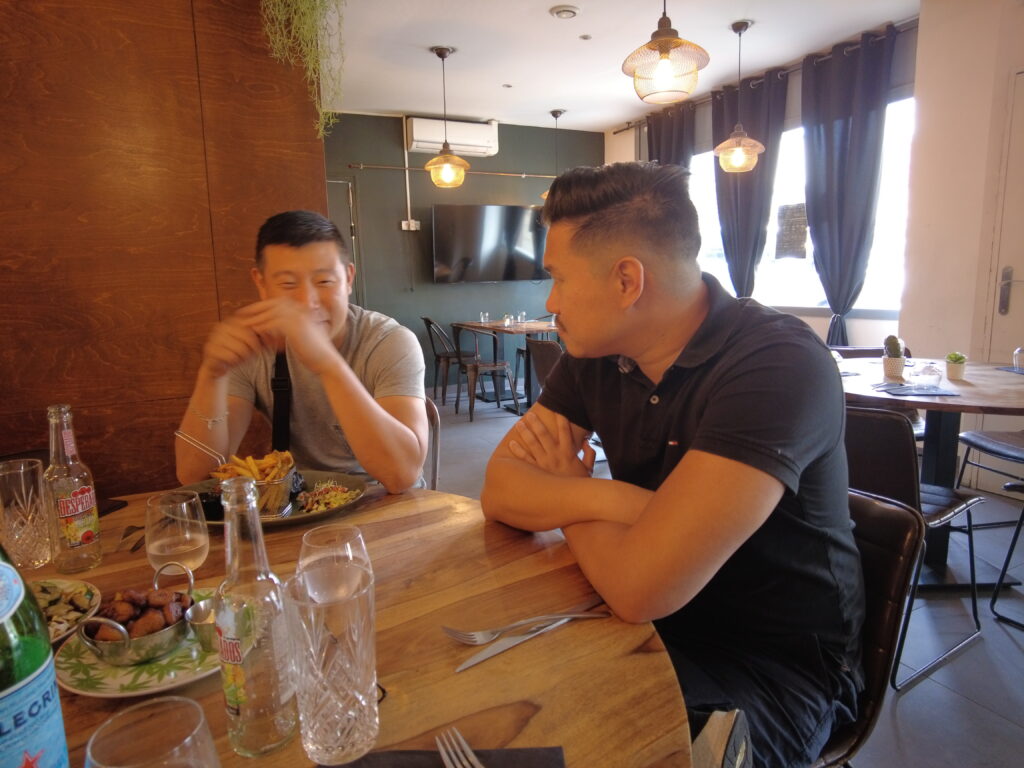 Unfortunately, we all ordered the same dish, so we can't really comment on the other dishes. I've heard the fish is quite amazing, and I will definitely come back with my dad to eat there.
Side Dishes and Complementary Dishes
In addition to the braised chicken, Bois et Braises offers a wide selection of side dishes and complementary dishes.
I opted for a plate of vegetables, which were fresh and perfectly seasoned. The homemade fries were crispy on the outside and fluffy on the inside; the same was true for the sweet potatoes, and the offered sauces were delicious. A green sauce that is very tasty.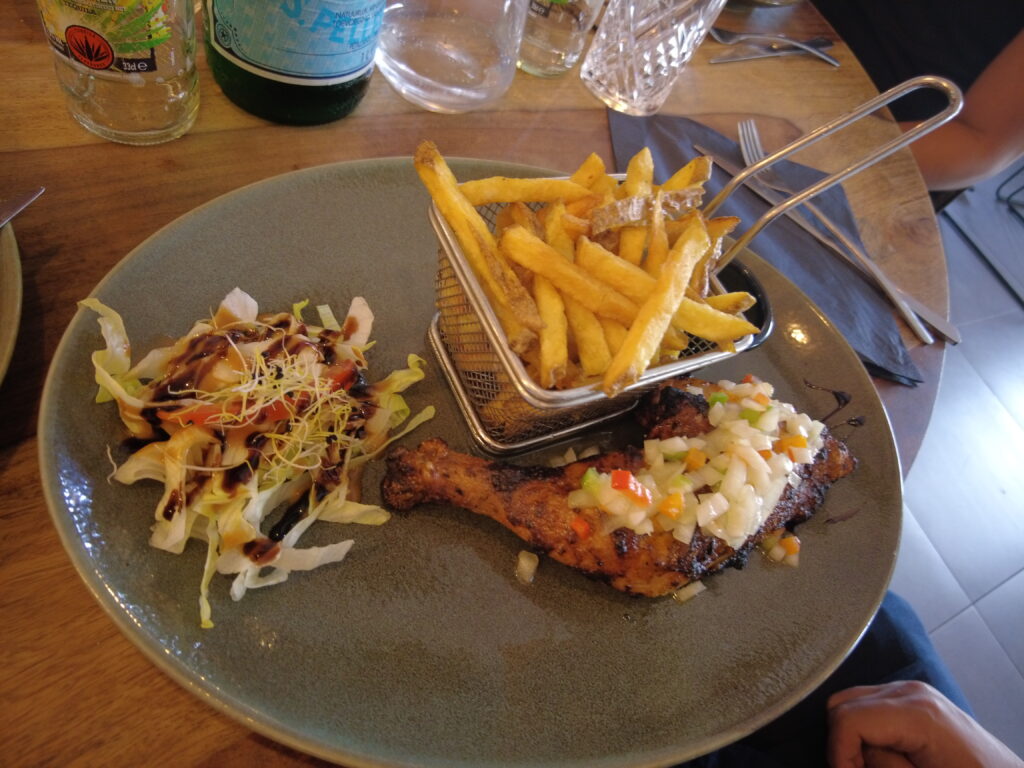 I also appreciated the variety of salads available, which were ideal for accompanying the braised chicken.
Value for Money
In terms of value for money, I must say that Bois et Braises restaurant offers an excellent balance. The portions were generous, the quality of the ingredients was undeniable, and the prices were quite reasonable.
We didn't finish our food, and my friends didn't touch the side dishes.
Considering the quality of the dishes served and the culinary experience offered, I believe that every euro spent here is well worth it, and it's on par with eating inside an Asian restaurant, which is quite an achievement.
Verdict
8.4 out of 10.
My experience at Bois et Braises restaurant in Champs-sur-Marne was more than satisfying. If you're looking for a warm place to enjoy delicious braised chicken, look no further.
The friendly ambiance, perfectly braised chicken, and delightful side dishes make this establishment a must-visit.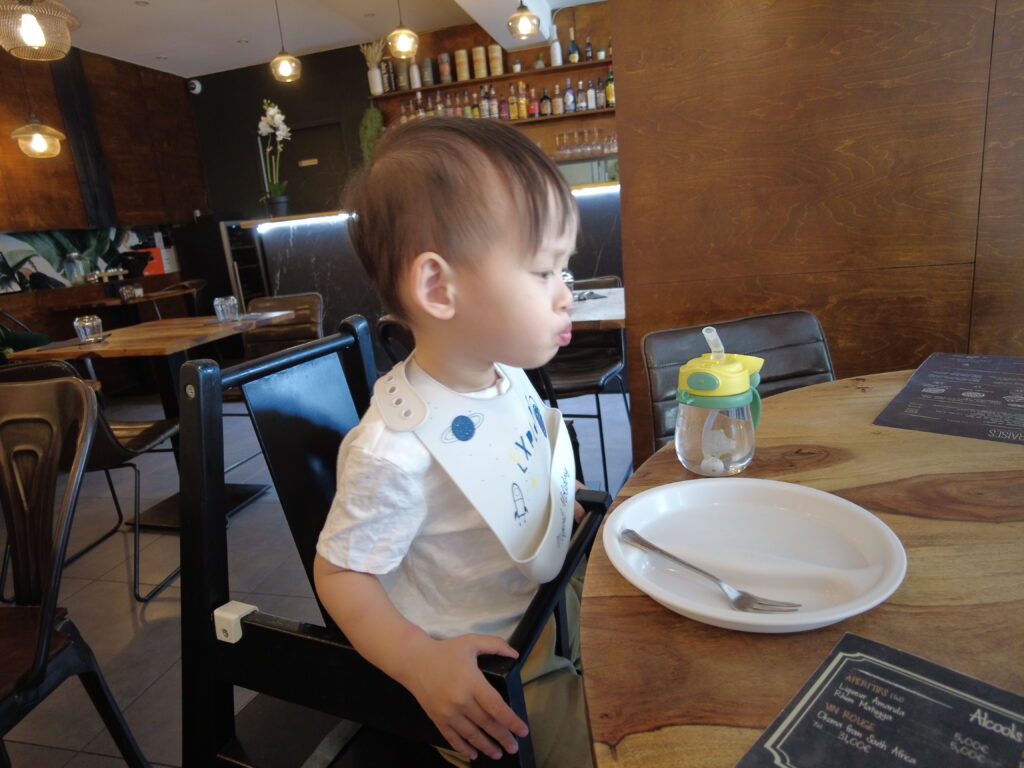 I highly recommend Bois et Braises to all lovers of authentic and flavorful cuisine. Very proud of my friend Kelly who nailed the place, the menu, the food and the experience.
Informations
Bois et Braises
Address : 13 Rue de Paris, 77420 Champs-sur-Marne
Phone : 01 60 33 00 68
Facebook : https://fr-fr.facebook.com/BoisetBraises/
Instagram : https://www.instagram.com/bois_braises/?hl=fr