The Aputure Amaran AL-H198C is a small LED panel that I got for free while buying some other gear. This very small LED panel is quite old now.
At the time, LEDs were not as good as they are now. We'll see in this review if this led is something you should consider or if you should go straight for the replacement of the Aputure MC Pro.
Why the need for a mini LED?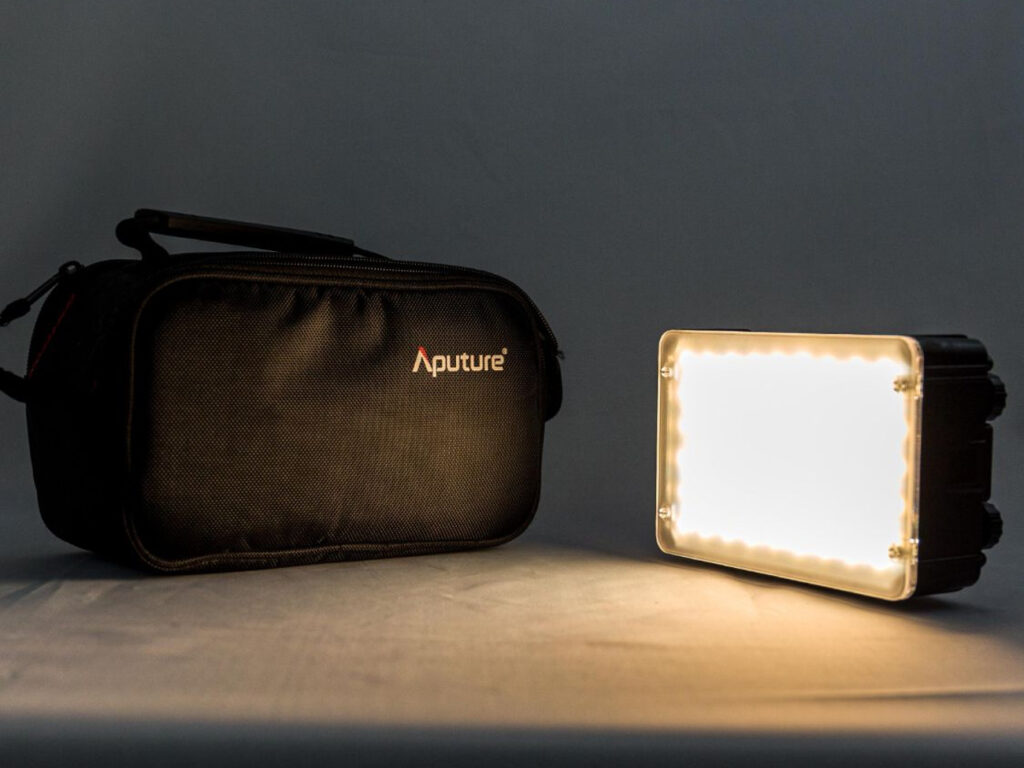 A mini LED panel is quite handy for a couple of situations. The first situation that comes to mind is the need to fix a light on top of your camera at night, whether it is for vlogging or just shooting what's in front of you.
You can also use it as a hair light or to light the background. The small size of the LED panel means that the light coming out of it is quite harsh compared to something like a Pavotube from Nanlite.
It's quite an inexpensive and portable solution.
What are the features of the Aputure Amaran AL-H198C?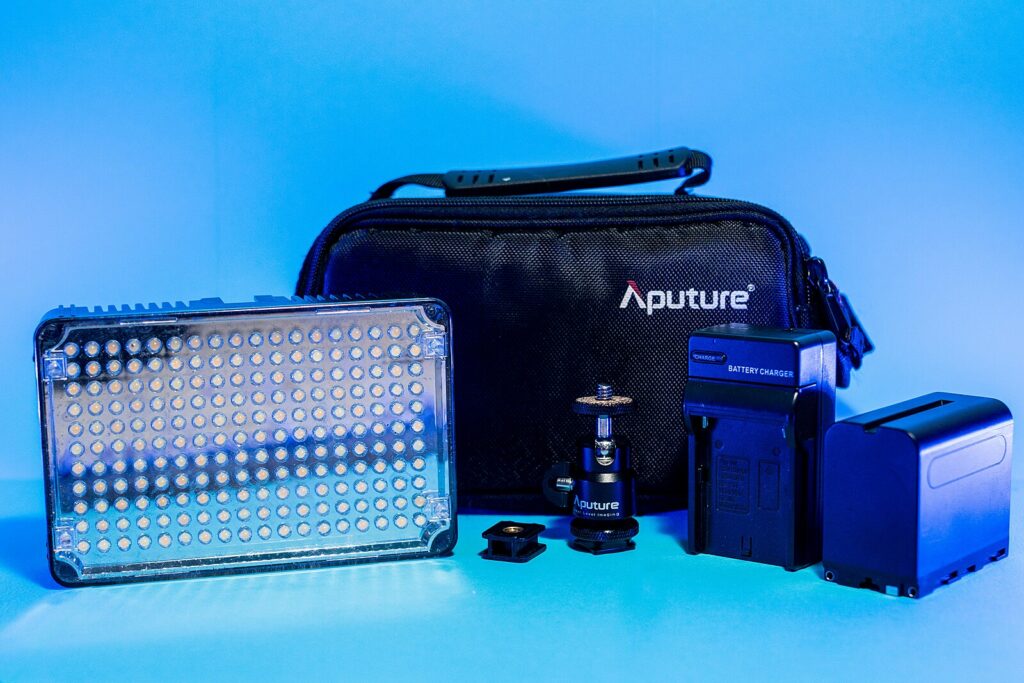 This particular LED panel was a portable light using regular 5 AA batteries or a Sony NPF battery. The dimensions are 151 x 100 x 56 mm, with a weight of 325 grams.
The LED panel was one of the first offerings in bi-color LEDs, with an adjustable temperature ranging from 3200K to 5500K and offering 1780 lux at 0.5 m.
What's in the box?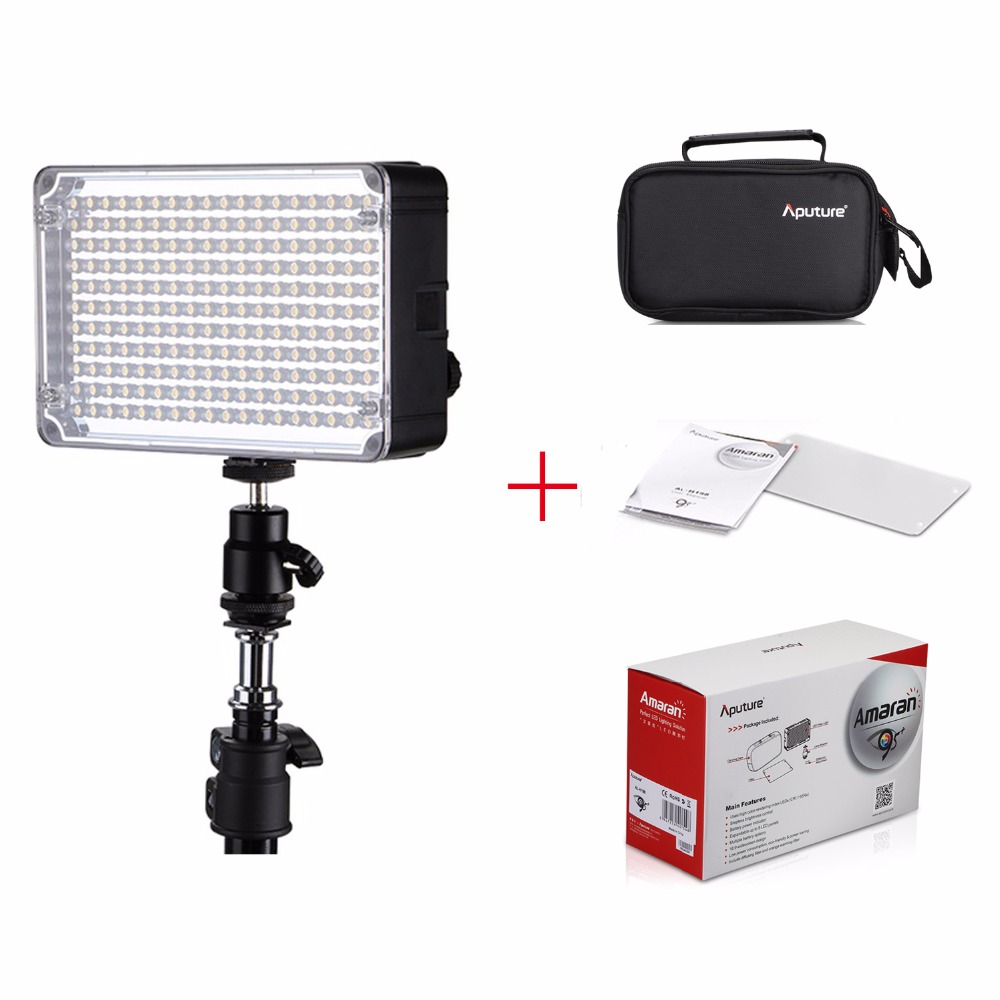 In the box, you'll find a nice, durable bag with two diffusers, one orange and one clear. Interesting choice, knowing that this is already a bi-color panel.
There's also a small rotating ball that you can fix to the panel on one of its sides and your camera or light stand, which is very practical.
The Sony NPF battery and charger are not included.
The quality of the light
This is one of the first lights made by Aputure. At the time, LEDs weren't as accurate as today. Even though they had a CRI of 95+, as I've discussed in my Nanlite Forza 500 B II Review, CRI is not the best standard to measure color accuracy.
Perhaps an SSI would be a better bet to measure the quality of the light. Using my eyes, I can easily tell that there are some huge false colors with this light, even at 3200 Kelvin.
My hand is absolutely covered by a magenta cast when I try to imitate a tungsten bulb. Even a regular LED bulb you would buy in the store would yield better results.
This is why LEDs weren't popular at the time. They were not good at rendering flattering skin tones or color accuracy. Since they have made leaps and bounds in terms of the quality of light,
How does it compare to the new MC Pro?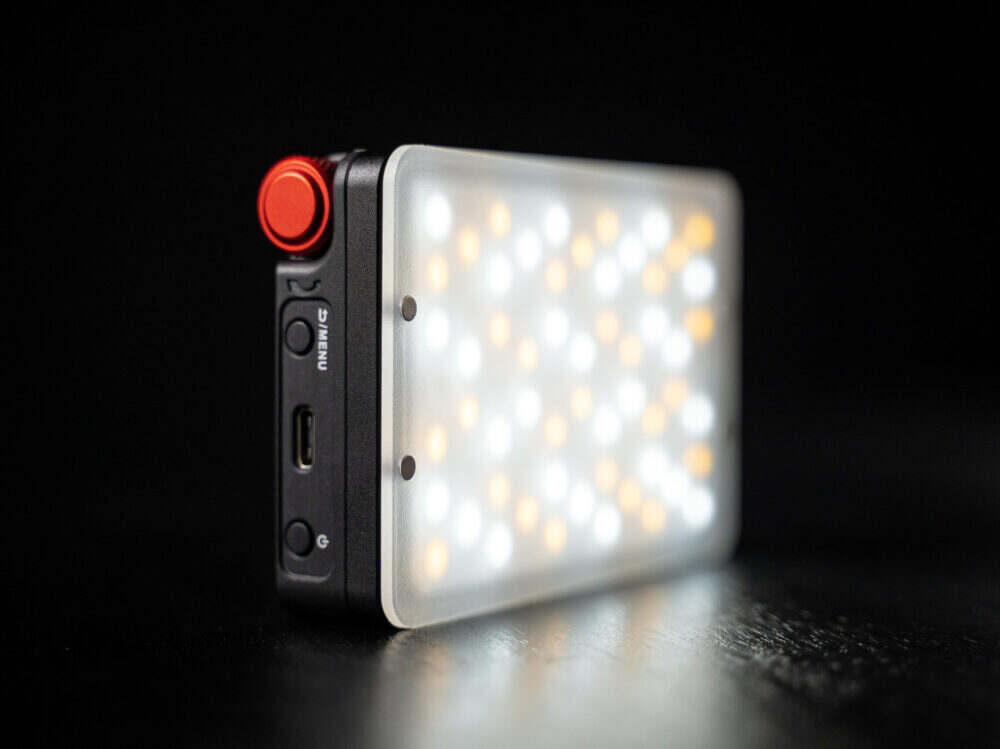 First, the Amaran AL-H198C is a discontinued product, but perhaps you can still find it in the used market for a very cheap price.
The new MC Pro is definitely a more refined product, but at the end of the day, it's the last generation of this type of LED panel.
The MC Pro is a full RGB spectrum LED with a range between 2,000K and 10,000K. This means that you can basically use it as a color LED.
The MC Pro is smaller and can output 1,585 lux at 0.5m at 5,600K, which is slightly less than the Amaran AL-H198C but still impressive considering the size and that it is a full RGB LED.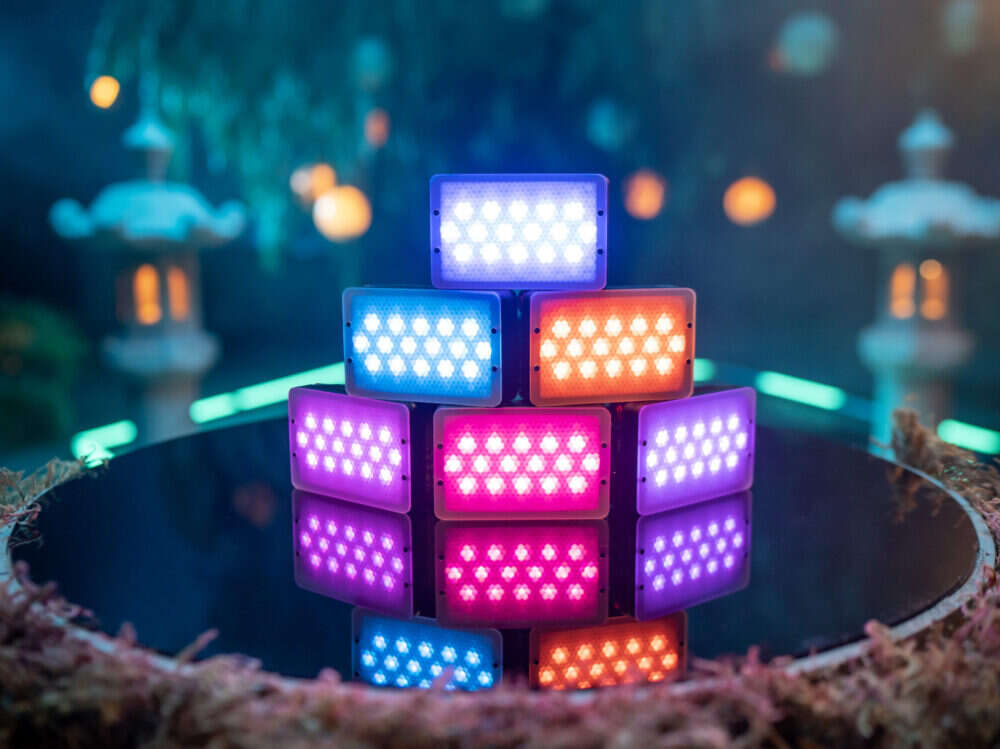 The MC Pro has a small screen and better ergonomics to adjust and see your settings. It has an internal battery as well, which you can charge with an included USB-C cable.
The MC Pro also has more accessories and features, such as the possibility to use a magnet to stick it to any metallic object.
It can also use modifiers, such as an included magnetic grid, to focus the light. It also has some Bluetooth connectivity, so you can control it via your phone.
In conclusion, it's such a better product, but with a higher price tag: 219 euros for a single unit.
Verdict
7.8 out of 10.
The Amaran AL-H198C is an old-generation LED panel that I wouldn't really recommend above the newer MC Pro from Aputure because technology and color reproduction have moved a lot since.
The real question is: do you need a light to fix on top of your camera? If so, perhaps these types of mini LED panels are still relevant for you.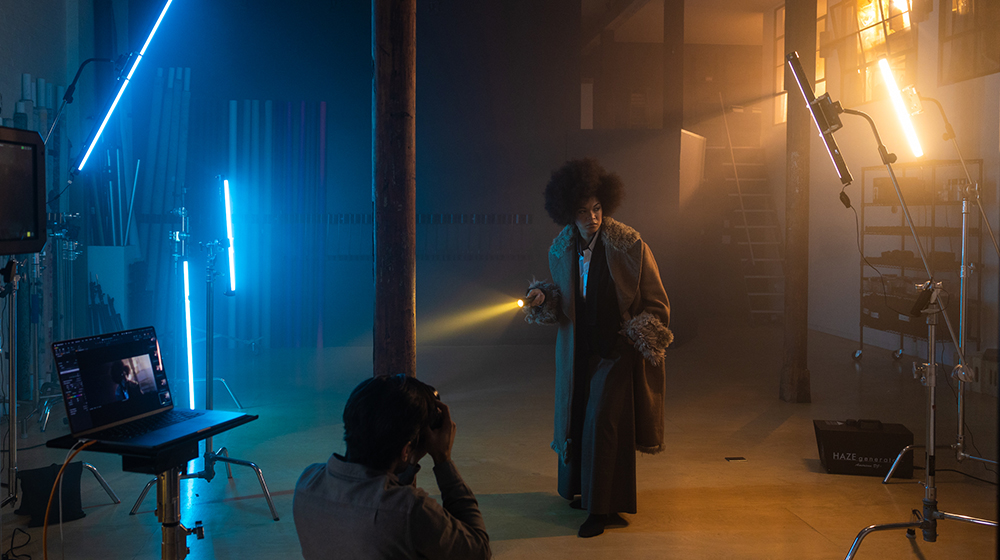 For me, I don't see any other application for these small LED panels. For 219 euros, I would rather spend the extra money to get a Nanlite Pavotube XR to fix it on some metallic object or light the interior of a car, for example. They can actually look and be setup as a practical light.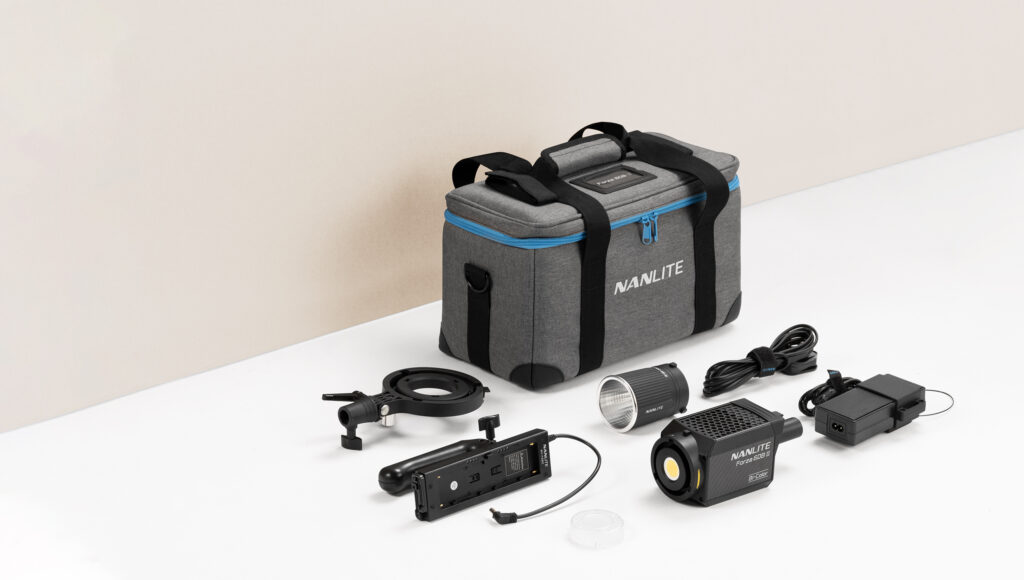 The light being much longer provides such a better quality of light, in my opinion. You can even get a full-size Forza 60B II for slightly more money if you need a hair or background light.
The world of LED is moving fast, and the products are becoming more and more innovative and affordable. Which makes a product like a small LED panel less relevant in this day and age.
The real only usage I see is lighting conspicuously, for example, by putting them behind a computer screen, phone, to micmic the light while offering more power, or an umbrella to use it as the key light.
Informations
Aputure Amaran AL-H198C
Official Website : https://www.aputure.com
Aputure MC Pro page : https://www.aputure.com/products/mc-pro/
Our Video Production : https://www.neonnight.fr/en/